Best Chicago Spas in 2023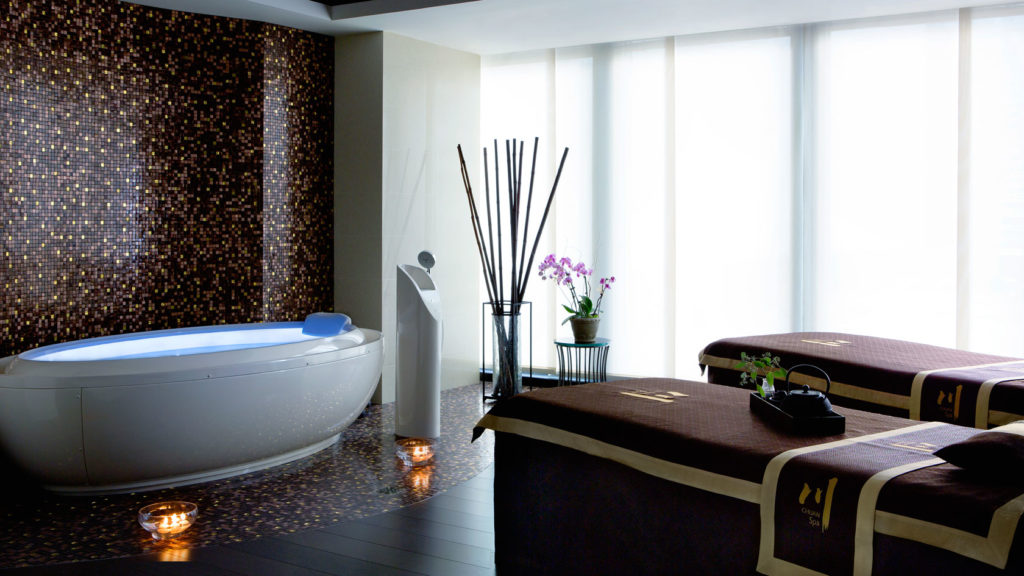 Besides being a really windy town and having one of the worst traffic you can imagine, Chicago is a city that hosts a wide array of urban retreats. The city's spas and hotels are considered to be a cherry on top of Chicago's activities. So you can choose from a large number of swimming pools and indulgent massages. It doesn't matter if you want a face or body treatment. In order to help you with your future choice, we are going to present you with a list of the best spas you can visit while you are touring Chicago. So, without further ado, here are our top picks for best spas in the windy city.
Cowshed Spa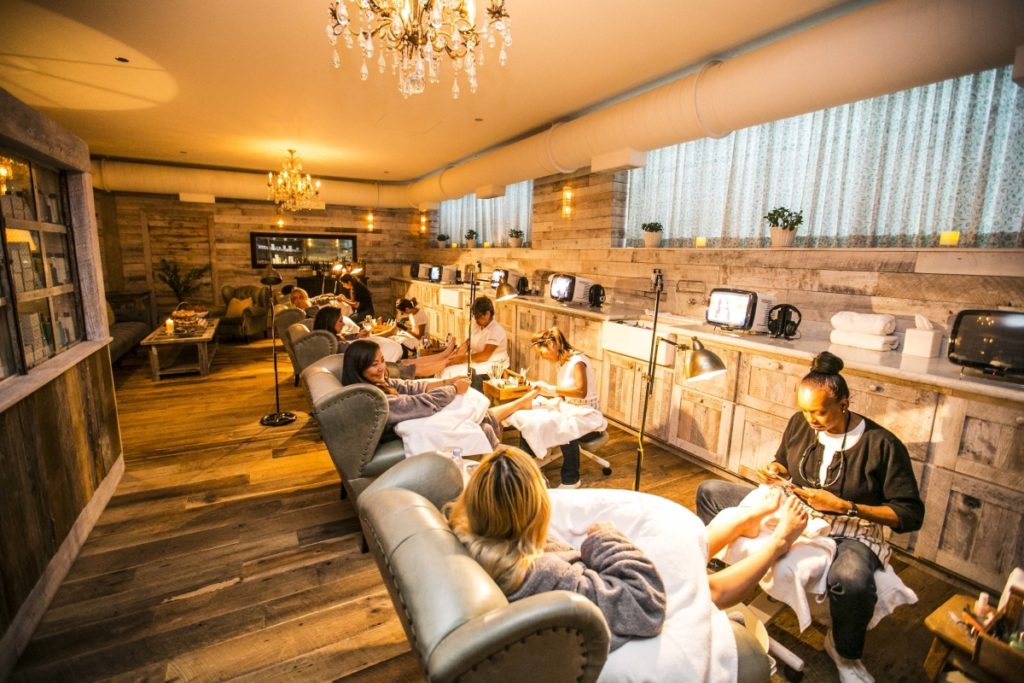 The first on our list is Cowshed Spa. This is a spa that has a somewhat rustic charm that is combined with a classic English household. You will simply adore all the wood adorns on the walls and chandeliers. This spa is some kind of a tribute to the first Soho spa which was established in England. More specifically, in the town of Somerset. In this spa, you can enjoy ultimate cowshed pedicure while sitting in a tufted armchair, which is topped with a shoulder massage and relaxing scalp. The experience is completed with a full body massage.
The Peninsula Spa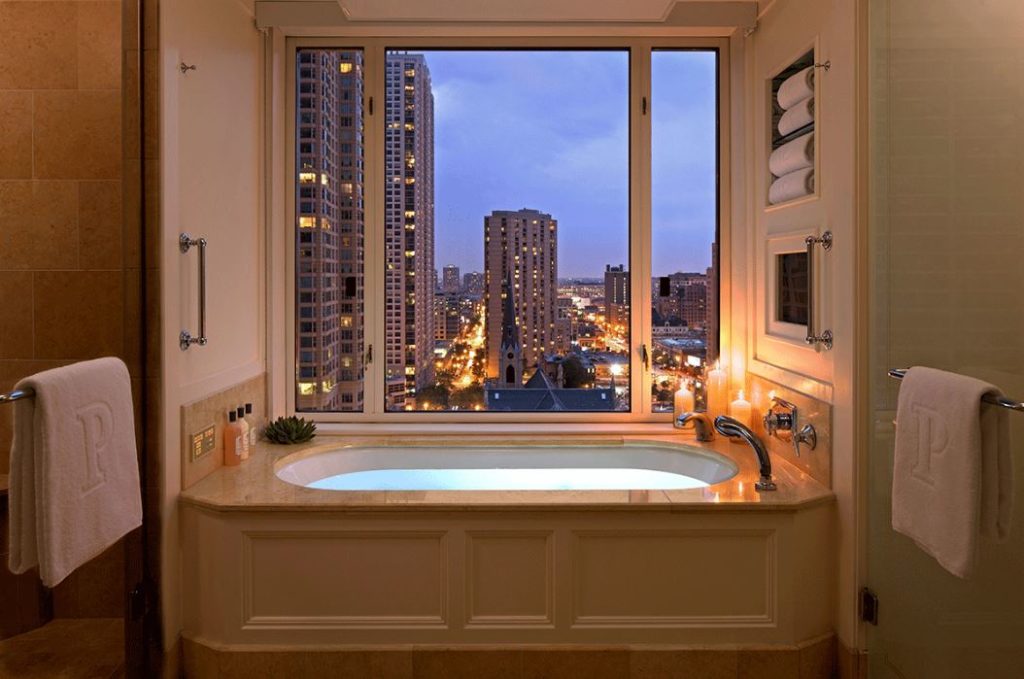 The Peninsula Spa is a really popular place in Chicago because with its atmosphere it can transport you to the far East. It has such a strong focus on Ayurvedic and Asian treatments. It is located on the nineteenth and twentieth floors at the Peninsula Hotel in Chicago. You can relax in one of many resplendent treatment rooms that have an ambient lighting and a smooth natural color palette. In order to be more specific, you can't make a mistake with choosing Detox and Adrenal program and Destress Podi program. We love the energy of the staff and the service is at the highest possible level.
Waldorf Astoria Spa
Waldorf Astoria Spa is located above State Street, which is located on the Gold coast. This is a spa that is inspired by the old school Greek spas. It has some unique treatments and facilities which are fully committed to the well-being of the visitor. This is a real heaven of relaxation. One of its signature treatments is to restore package which lasts for about five hours and includes facial, massage, pedicure and lunch. Truly, this is one of the best spas you can find in Chicago.
Chuan Spa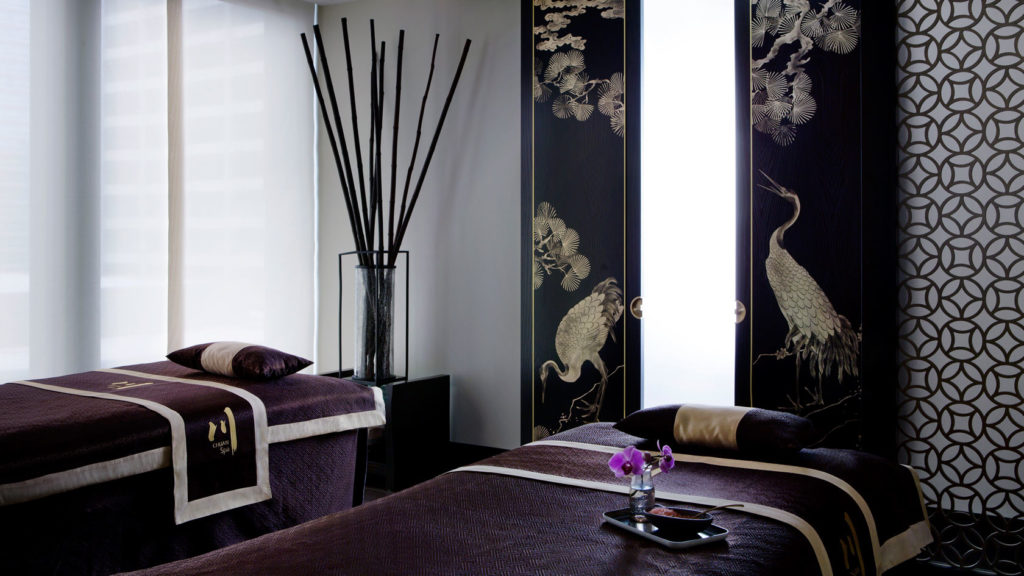 This one is located in the Langham, the downtown of Chicago. It offers an urban reserve which is inspired by the traditional nurturing of the far east, more specifically China. The name of this spa, Chuan, means flowing water and it is reflective of the rejuvenating and nourishing benefits. We strongly recommend you to be a part of Chuan Bathing ritual. This is one sensory, aromatic, and overall pleasant experience.
Also, before entering the spa itself, you should go to the Eucalyptus Steam Room. These cold and hot stimuli prepare the body for all the benefits of the overall treatment. In the end, one more recommendation. You should ask for the Chuan Spirit Suite. What this is, will be a surprise. Check it for yourself.
The Four Seasons Spa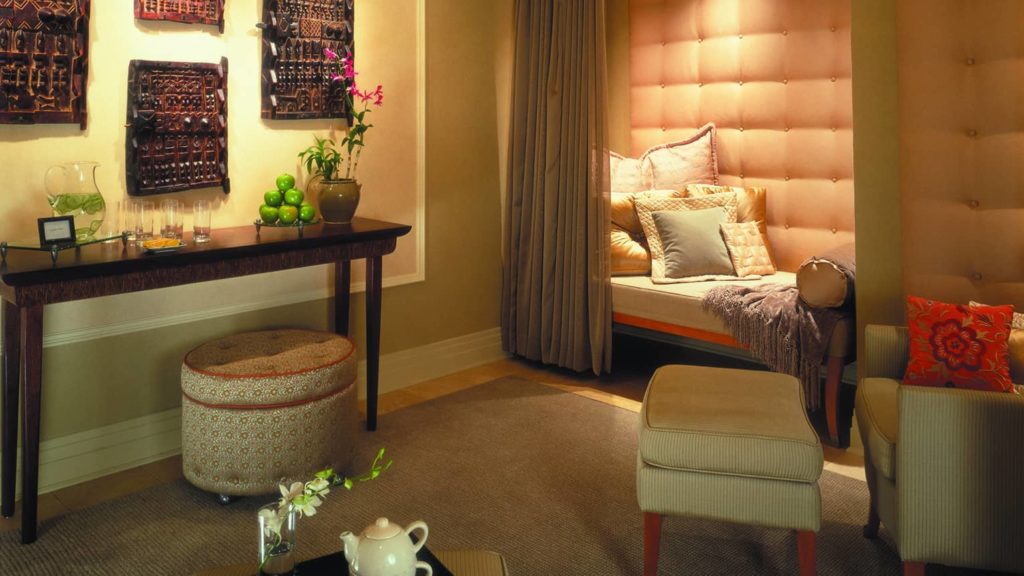 The four seasons spa is located at the Four Seasons Hotel in Chicago. It provides a personal rejuvenation and escaping from the hustle and bustle. Here, you can experience a mix of innovative treatments and traditional spas techniques. They are combining nurturing care of experts and natural ingredients in order to provide the best possible care for their customers. You can undergo a journey that will lead to the ultimate wellbeing and beauty. You can choose between saunas, exercise facilities, indoor swimming pools, and steam rooms.