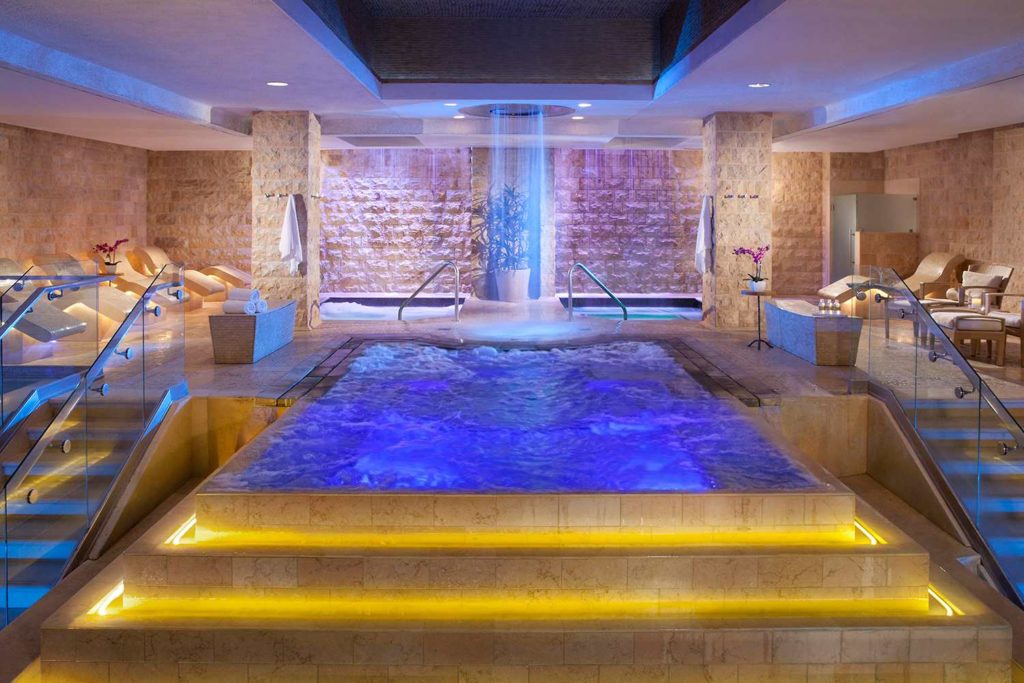 When anyone mentions Las Vegas, we all think only about nightlife and gambling. But, there are a lot of other activities in a world of luxurious relaxation that we can do in Sin City. After casinos, shopping and other exhausting activities Las Vegas offers the most extravagant and luxurious wellness trail ever conceived. The spa is not only going to have a massage. The list of amenities contains a lot of offers – massage, body scrub, yoga, meditation classes, salty room… There are 5 recommendations on how to enjoy infancy luxurious spas in Las Vegas.
Sahra Spa & Hammam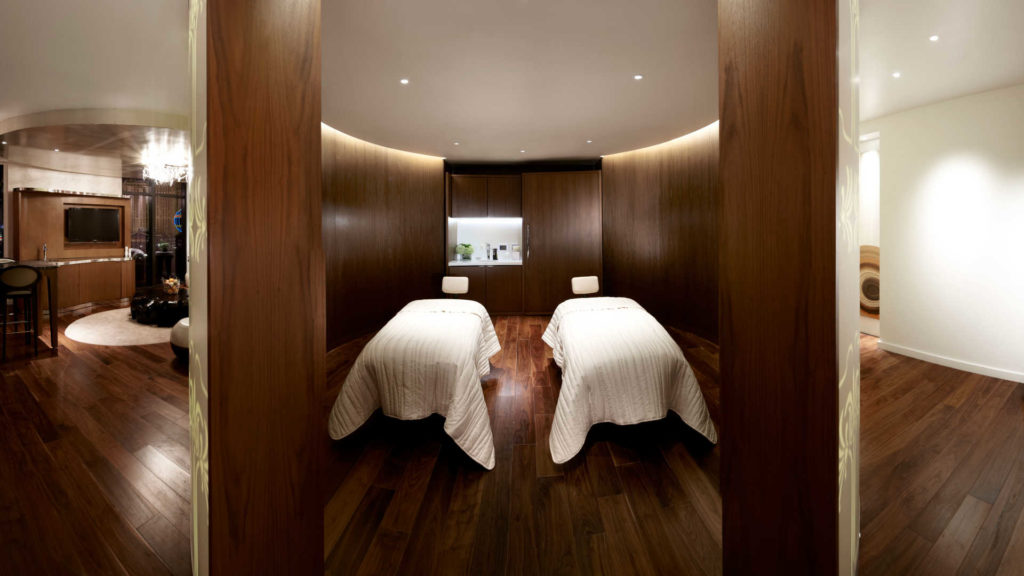 This beautiful 50,000 square foot spa takes a breath away with amazing sandstone halls like a dreamy shuffle through a slot canyon. With a reservation of $95 per hour, guests can enjoy in a private penthouse with its own steam room, side-by-side hydrotherapy tubs, wet bar and living room. In this relaxing place, it is possible to enjoy in meditation or book Moroccan Journey in the 1,200 square foot hammam. Hammam is very special because of cleaning and exfoliating with volcanic black soap and a traditional Kese mitt, and later putting a ghassoul clay masque, sealed in with pure honey which nourishes the skin. Wonderful experience!
Spa at Mandarin Oriental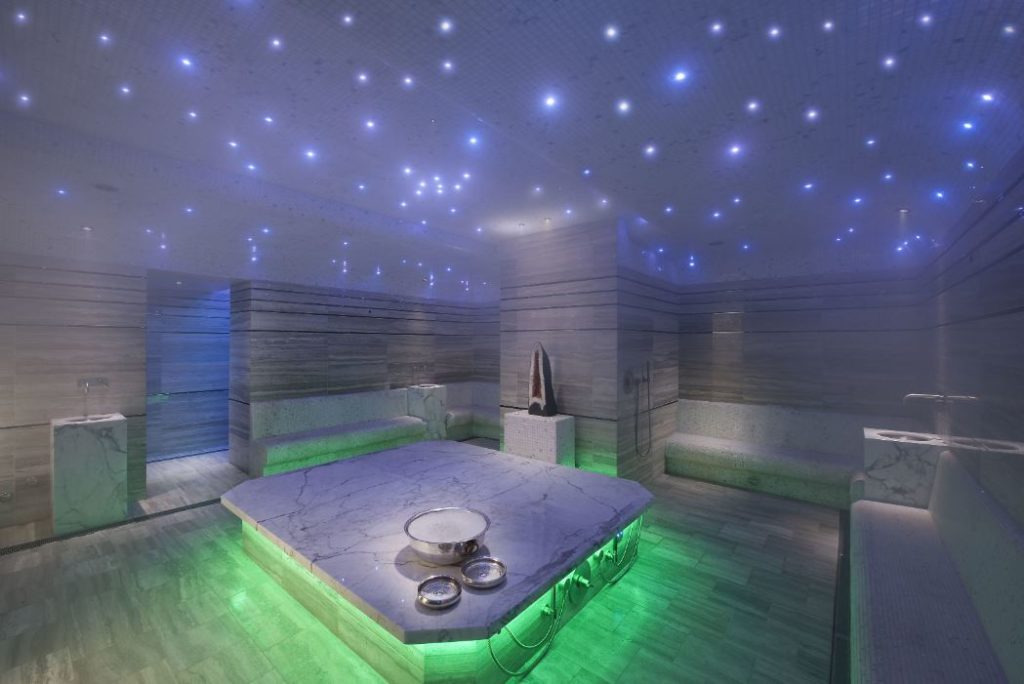 Usually, when we are speaking about baths, we are thinking about Turkish and Moroccan exclusive baths. In the case of Las Vegas, there are indoor igloos and massive communal spaces where the spa gives you a vibe of Shanghai in the 1930s. All the treatments start with a traditional Chinese foot ritual, but there are also think dark woods, grey marble, and pops of jewel-tone purples and fuchsias. After Turkish scrub, very popular is to try the Laconium room, which is a heated room with contoured bench seating, or the temperature-controlled Tepidarium.
The Spa at Aria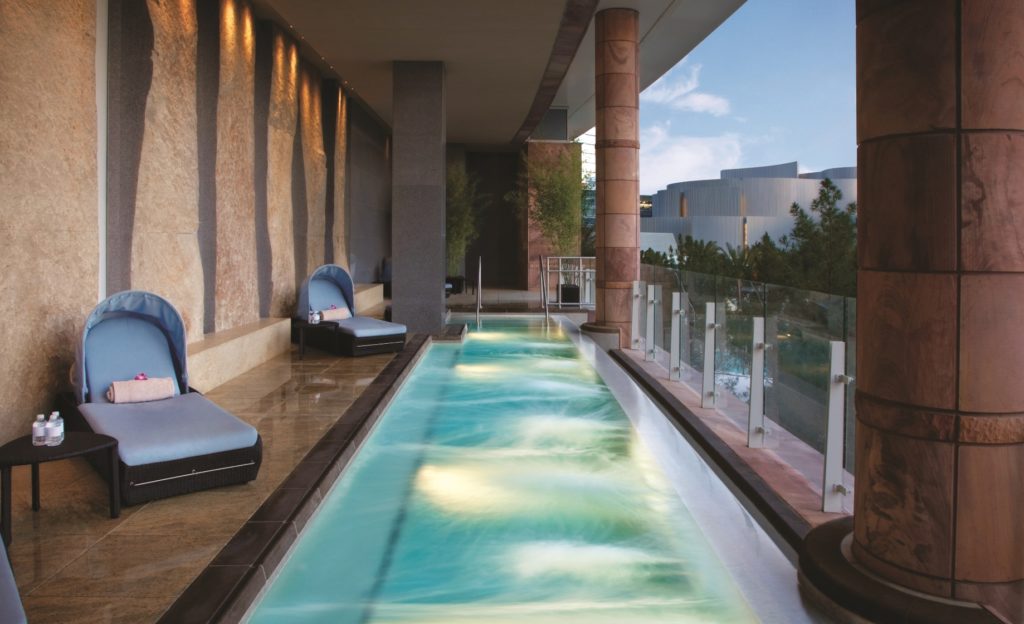 This is a very relaxing luxurious place of the 80,000 square-foot, with heated-stone ganbanyoku beds, which purge the toxins and stimulate circulation. In the 100-minute stony treatment with deep, relaxing warm stones, the whole body will be reborn. After that, there is a gemstone facial with a face, neck and neckline massage. In this spa, it's a must to try the Shio Salt Room, in which you lie on comfortable lounges and breath in the therapeutic salt air. In the beautiful pool area, there is a balcony pool lounge, which presents area between the men's and women's sides.
Qua Baths & Spa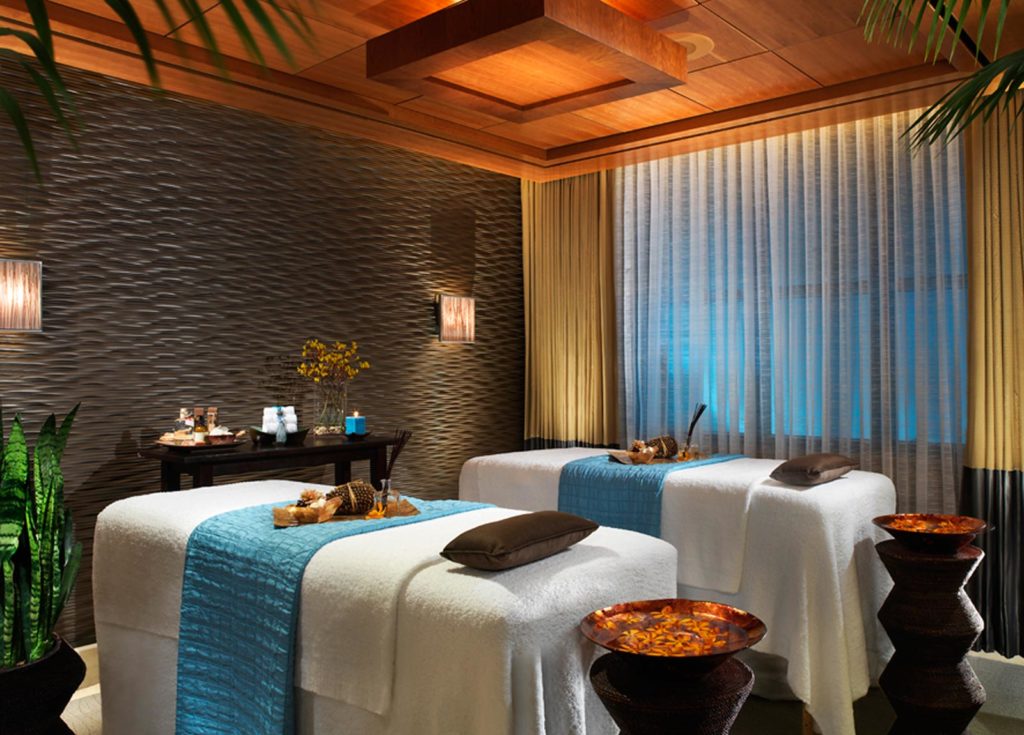 This spa has a prefix super because it presents an amazing area of 50,000 square feet in Caesars Palace. Here you can enjoy cascading waterfalls, three Roman baths and an Arctic Ice Room, where you just have to push the button and it snows. There are 11 different styles of massage and signature treatments, such as the Chai Tea Mud Mask or the Coffeeberry Yoga Facial.  This exclusive place obtains Augustus tower, within restaurant Guy Savoy, where only guests of the tower and these two venues may leave their cars. Inside this palace, there is a Nobu hotel with a lot of treatments on its menu. So, if you book 90-minute Nagomi ritual, you will get a traditional Japanese footbath, that includes a full-body massage that incorporates Thai, Balinese and shiatsu massage and at the end facial massage. The facial massage takes full advantage of 24 karat gold to repair and rehydrate damaged skin.
The Spa at Wynn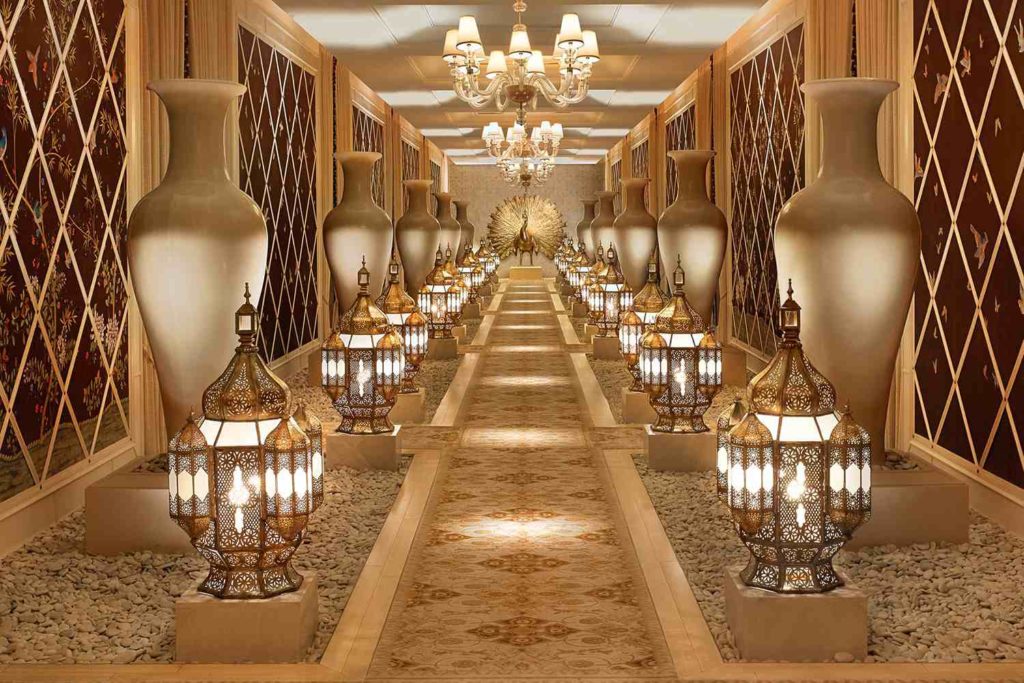 This beautiful spa contains luxurious treatment rooms that are inspired by natural elements of sunlight, water, and limestone. The inside elegant design offers separate women's and men's facilities, including hot and cold plunges, tranquil whirlpool, but also spinning, yoga and meditation classes. Enjoying in this wonderful spa begins with detoxifying herbal infused Thai poultice bags and warm heated stones placed on the body. This Hawaiian Lomi Lomi technique is making the body more relaxing and removes the tension. After that, the guest receives a traditional Indian scalp massage using Shirodhara oils. This is a really idyllic retreat!
Treating yourself should be a priority on the list. For sure we can say that there is no better escape from stresses of daily life than a day in a spa! Not just to take a massage. Stopping in for just a massage would be a mistake as nowadays the list of amenities is very long.