Best Hotel Spas in Chicago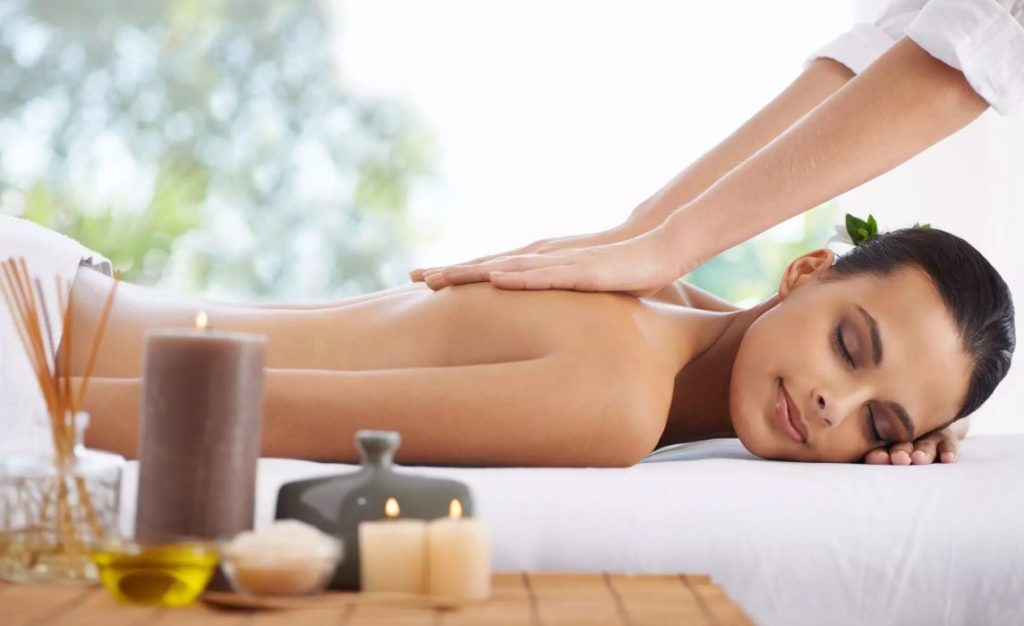 Chicago is a beautiful city that has a variety of urban retreats. All of the best spas are located in exclusive luxury hotels, which offer beautiful rooms, nice food, delicious drinks and many other things you could enjoy. Whether you are looking for a good massage or just some time to relax, these spas are great for everyone.
Here are some of the best hotel spas in Chicago:
1. The Peninsula Spa at Peninsula Hotel Chicago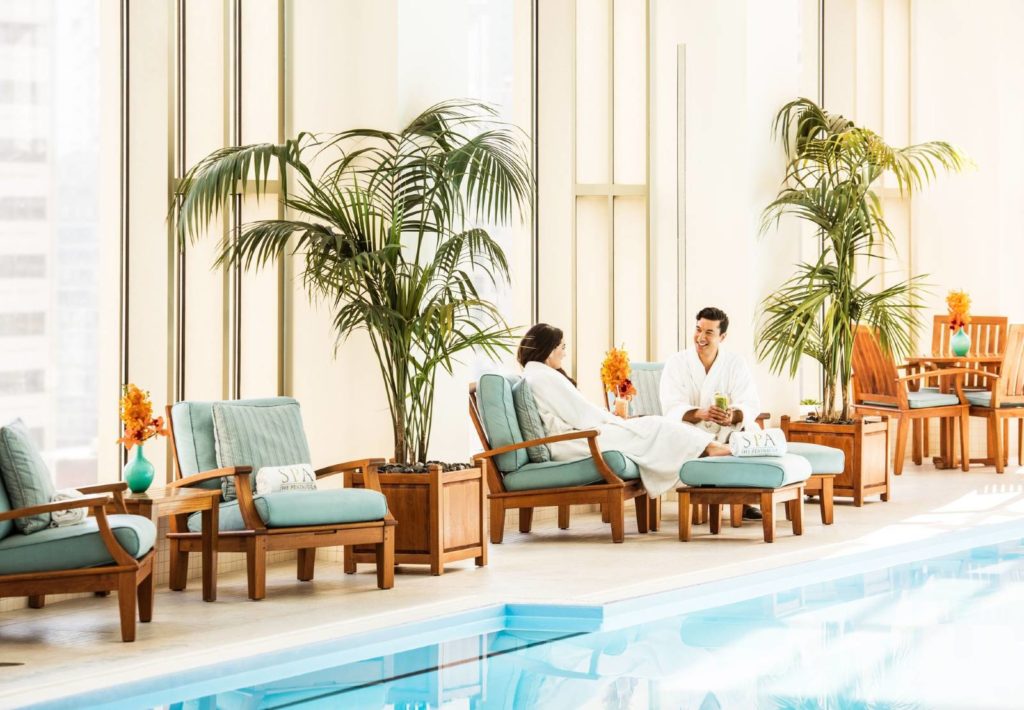 This hotel is inspired by Asian and Ayurvedic spa treatments and the whole vibe represents Eastern culture. Luxury spa rooms are situated on the 19th and 20th floors. The ambient is very pleasing since it is decorated with light, natural colors. This spa offers various treatments, some of the most popular ones are the special Destress Podi Program as well as Detox and Adrenal Program. You can even enjoy new holistic facials which include amazing Biologique Recherche ingredients. This facility has a number of wellness therapies, includes great energy-balancing ingredients. Some of their best treatments are technological therapies and Asian clinical massage. Besides the spa, you can enjoy the half Olympic-length pool which has an awesome view of the city. The Penninsula Spa includes a relaxation lounge, a nice fitness center and yoga area.
2. The Spa at Four Seasons Hotel Chicago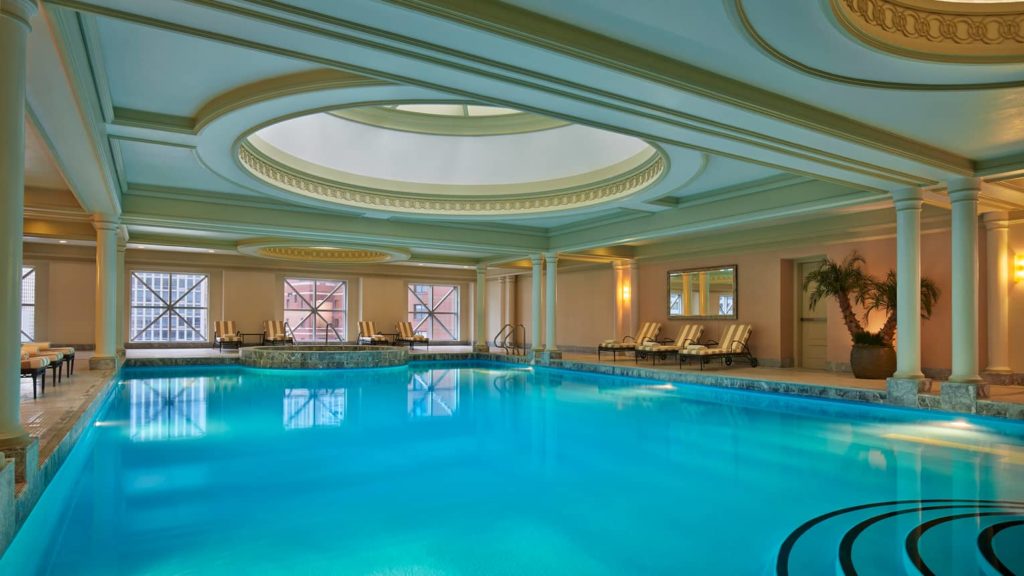 The Spa at Four Seasons Hotel Chicago is quite intimate and is perfect if you want to relax and recharge your batteries. They offer both traditional and innovative treatments. Some of the most popular ones are Harmony massage for couples, a unique Ayurvedic scalp massage as well as a refreshing Perles de Caviar facial. Their workers use good quality natural ingredients in order to make you enjoy your beauty and relax treatments. The spa also has a 50ft indoor swimming pool as well as great saunas and steams rooms. You can even try their Four Seasons Fitness Club. You can order food and drinks or buy a special Four Seasons Indulgence Custom Package.
3. Chuan Spa at The Langham, Chicago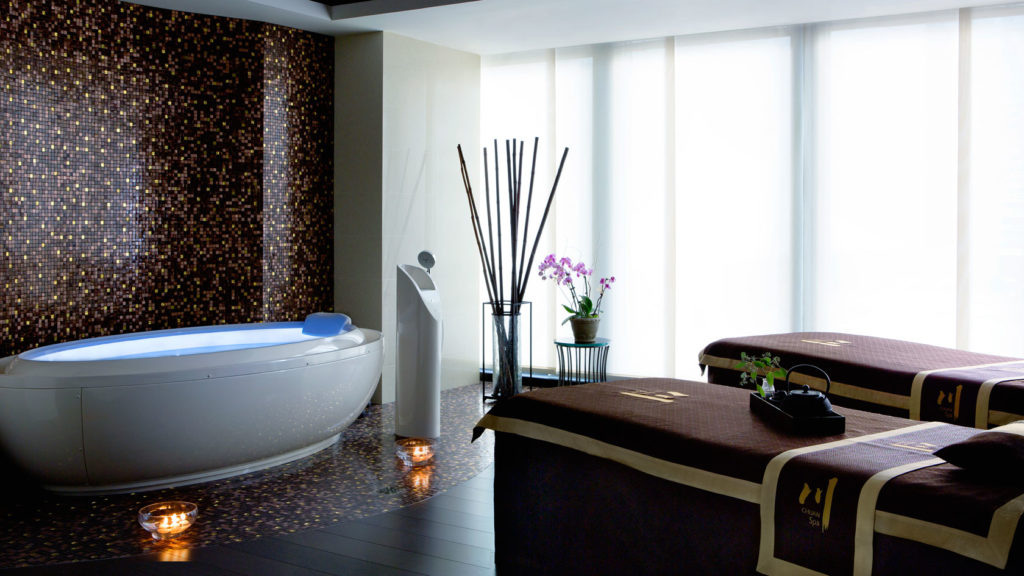 The famous Chuan Spa is inspired by Traditional Chinese Medicine. The spa is very polished and classy. This spa offers flowing water which has special nourishing and rejuvenating benefits. We recommend you try the Chuan Bathing Ritual, which consists of aromatic and sensory treatments. After that, visit the Aromatherapy Shower before enjoying the Eucalyptus Steam Room. These hot and cold rituals are important because they prepare the body for all other treatments which are then more effective. You can enjoy the Traditional Chinese Medicine Treatments which start as a private consult with a practitioner of Acupuncture and Oriental Medicine. Here you can choose the Chuan Spirit Suite and experience a private Oriental Steam Room as well as a Healing Liquid Pool where you can customize the sounds and lightning.
4. Cowshed Spa at Soho House Chicago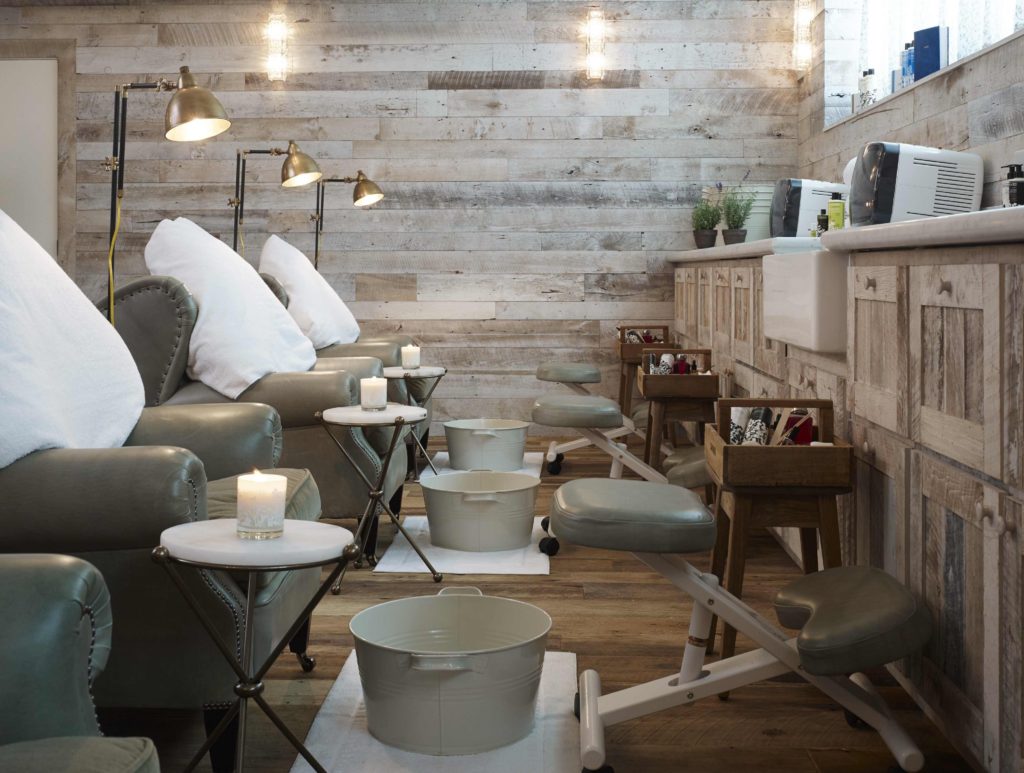 The Cowshed Spa at Soho House Chicago has rustic vibes and reminds of an English home. Rooms are decorated with crystal chandeliers and beautiful wooden walls. It was inspired by the first Soho House Spa in  England which is situated in an old cow barn. They offer a special Ultimate Cowshed Pedicure, as well as great scalp and shoulder massages. Their Evening Primrose Body Wrap is something you should try out as well. It consists of dry body brushing as well as a unique full-body scrub. After that, the skin is ready for a hydrating Evening Primrose mask. The treatment is followed by a mini-facial and a  full body massage. This spa uses gin-based cucumber and lime spa water instead of the classic one.
5. Waldorf Astoria Spa Chicago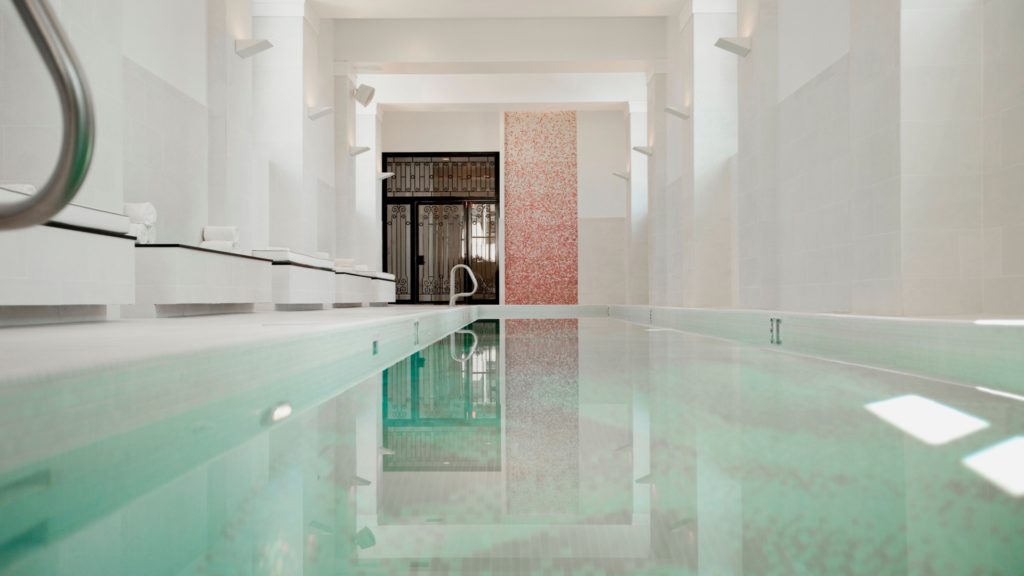 The Waldorf Astoria Spa is inspired by Greek spas and offers various unique treatments. This is a 14,000 sq ft spa which has many treatment rooms and interesting things to choose, such as a DreamDry salon and a nice lap pool. You can purchase the well-known five-hour Restore Package which consists of a great massage, facial, lunch and pedicure. Here you can experience Pilates and Gyrotonic in their health club. Some of the best massages are Calming Jivaka, Deep Relaxation,  Spirit Energy as well as Geranium Rose.