8 of The World's Most Interesting Food Tours 2020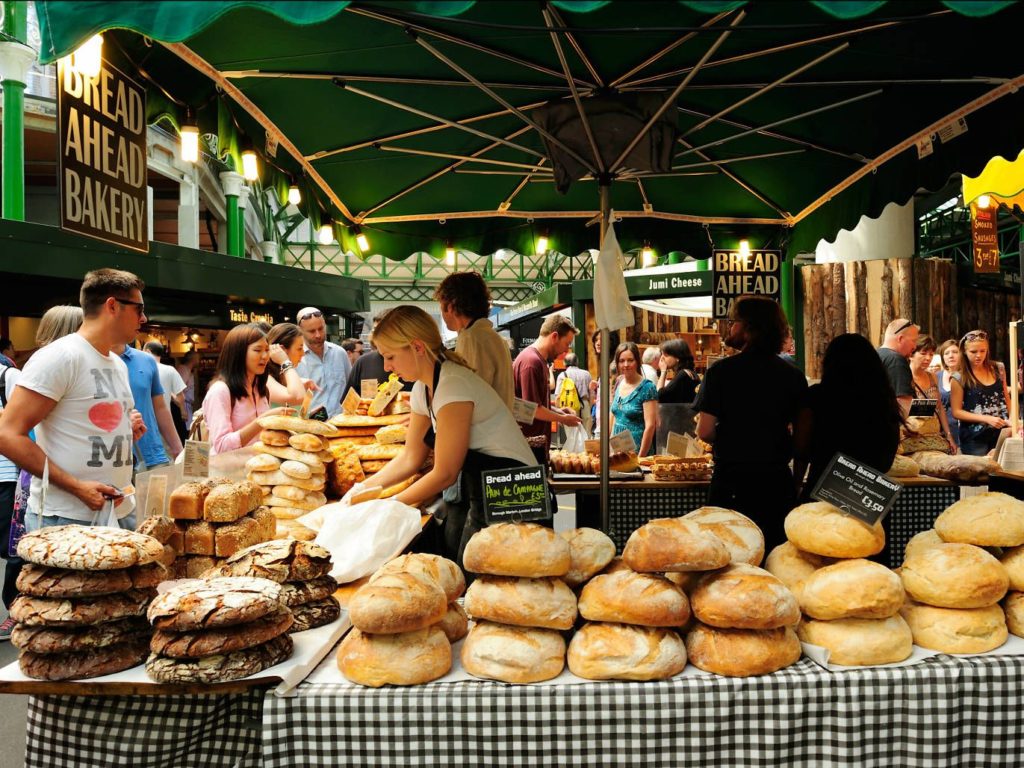 Experiencing different and tasty food is easily one of the main reasons, so many of us love to travel. Joining a food tour is a great way to dig behind the scenes and experience real, local food. The world's best food tours will also incorporate and showcase local life and culture too.
As the global food tour industry becomes, more competitive providers are always looking at new ways to provide something different and enhance the experience. This list will introduce some of the most exciting food tours in the world and is bound to leave foodies with itchy feet.
1. XO Foodie Tour, Ho Chi Minh City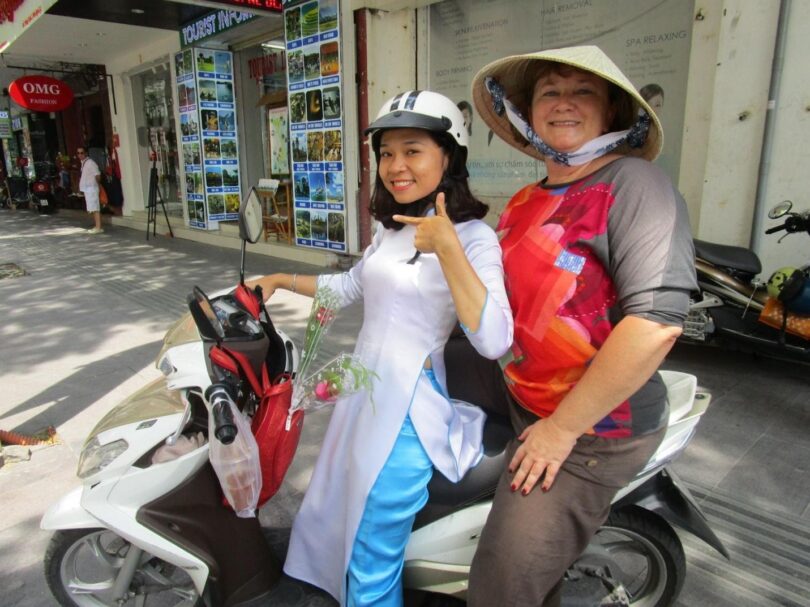 XO Tours offers unique and exciting motorbike food tours of Ho Chi Minh City, Vietnam. Even though groups remain small, each guest is ensured to have their own private and attentive guide for the evening.
Almost all food tours around the world are conducted on foot, but this one's a little different. These amazing Vietnam street food tours take their guests around to this Ho Chi Minh City's best food stalls and secret back alleys by motorbike. The tour includes little walking, and all participants have their private tour guide from the all-female crew.
This Ho Chi Minh City food tour takes its guests far from tourist traps to try some familiar and strange Vietnamese dishes from across the country. The guides provide incredible service and great insight into Vietnamese culture and food.
Thousands of positive reviews make this one of the best food tours in Asia and a sure winner: Xotours.vn.
2. Haunted Food Tours, Denver
Denver is probably far off most travelers' radar; however, it is home to one of the most unique haunted food tours around. Tour groups are kept small and are led through some of the city's oldest and most ghostly streets, restaurants, and basements in Colorado.
Guides are eclectic storytellers and do a fantastic job of giving insight into the history of Denver, it's food, and its buildings, with just the right number of spooky vibes.
Denver's food is more diverse than one initially thinks. These foodie walks reveal the fantastic range of influence the local cuisine has been exposed to, such as Latin American and Irish. This unusual culinary experience runs for a few hours, four nights a week, and guarantees "spirit" sightings.
Note: go for the cocktail option which offers the chance to indulge in several ghost-themed cocktails during the tour.
3. The Victoria Tram Car Restaurant, Calcutta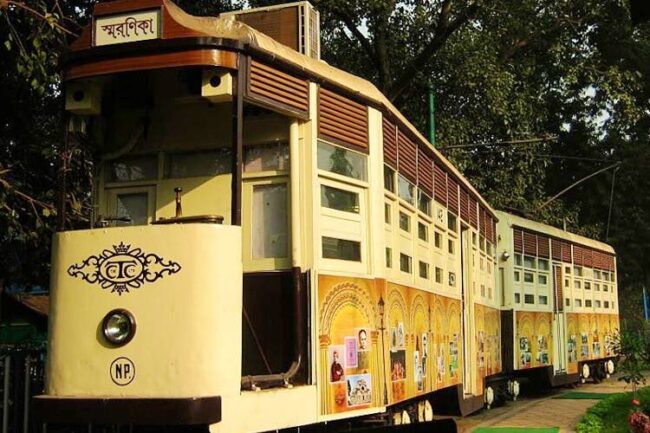 Calcutta is the only place in India which has trams. Most have been converted to restaurants and dining cars and offer a quirky sightseeing experience like no other.
This tour is far from the traditional concept and one of the more unusual food tours on this list – it doesn't follow the same formula of a series of stops and destinations. This tour doesn't always have a tour guide, but there is some great local food to be had while slowly seeing large areas of Calcutta.
Most of the city's old trams have been converted to provide tours to the northern and southern parts of the city. Some have been converted to small restaurants where others remain more basic tourist operations.
The ride is great fun, but you won't necessarily be sampling much in terms of exotic Asian food or detailed information about your experiences. However, as the only tram service in India, it's easy to see why they are one of the city's most popular tours and one of the more unique food tours in Asia.
4. Tapas, Taverns and History, Barcelona
Catalans are proud of their food, drink, and history, and this walking food tour
aims to showcase these aspects to visitors to Barcelona. Like the city itself, Catalanyan food and culture have been shaped over time.
The food, and no other aspect of the culture, can be understood in isolation. Guides of these tours focus on the city's past and how it's reflected in its modern form, it's tapas dishes and drinking culture. The unique cuisine and concepts in this tour have helped it to consistently rate as one of Europe's most unique and best food tours.
5. BushTucker Journey, Uluru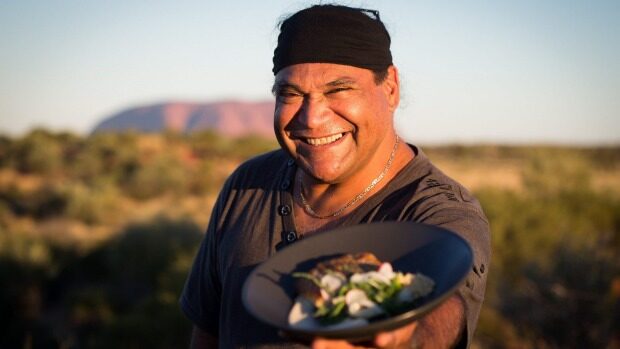 These tours are designed to give insight into the aboriginal culture, heritage, and some of the natural and edible wonders found on their traditional lands. In addition to the yummy food and banquet, the spectacular scenery is a valuable bonus.
Exciting culinary tours can also be found outside urban areas too. This particular tour, located in central Australia, is led by local Anangu people who take guests on a roam around their traditional lands. These walks introduce guests to the uses of herbs, spices, fruits and seeds, and wildlife, which the native people here still regularly use.
Many of the plants are often eaten raw, yet they are also added to the unique dishes made from local meats such as emu and kangaroo. All tours include traditional Dreamtime stories and end with sunset and fine open-air dining under the vivid skies in the Australian outback.
6. Truffle Hunting, Tuscany
Be prepared for a challenge as you tour the picturesque Tuscan hills and traverse its wooded forests on the search for the elusive truffle. Your professional truffle-hunter and guide, along with his and his trusty dog, will teach you everything there is to know about truffle gathering.
Of course, no unique food tour would be complete without sampling some of the exceptional local food yourself. A three-course truffle dinner is prepared at a local vineyard along with a sample of local wines. Few tours allow you to sit back at the end of the day and enjoy your finds like this!
7. Maori Village Tour and Hangi, Rotorua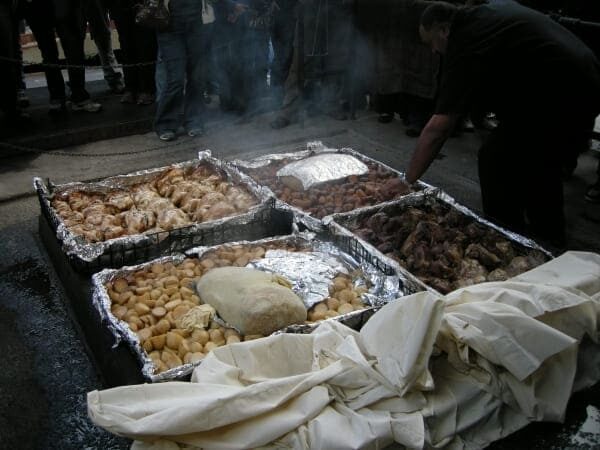 A Hangi is what can only be described as a community BBQ. It's a very social event and remains a common way of socializing with family and friends in New Zealand. This tour will allow you to experience one first hand.
This particularly special food tour is a glorious day trip that takes guests to the world-famous mud pools, steam vents, and geysers of Rotorua. A subsequent tour of a local village shows how these powerful natural elements were adopted into traditional livelihoods and developed into a Hangi.
A Hangi is a unique way of cooking food where the entire community comes together to prepare and eat the meal. This cooking technique involves digging a pit in the ground, heating stones, and stacking them around and on top of wrapped meat and vegetables. After being sealed with earth and soil, the trapped cooks the food like in an oven. Once done, the food is taken out, and a communal feast with your fellow travelers and guides tops off a culinary experience like few others.
8. Chocolate Tour of Chicago, Chicago
Most food tours usually revolve around main courses and dishes, maybe with a dessert or two thrown in. However, this particular tour focuses entirely on the glory of chocolate! This walking food tour departs every evening and visits some of the very best dessert boutiques and chocolatiers in Chicago.
Perhaps a little unknown to many, but Chicago is fastly becoming known to chocolate lovers worldwide for its growing scene and innovative chocolate industry. Although it's not exactly a meal, it's recommended by some to make sure you come on an empty stomach – you're going to eat plenty! However, fear not. This tour follows the famous Magnificent Mile and takes a route beside the Chicago River, providing more than enough action to work off that sugar rush.
There are thousands of food tour companies, and they can become a bit samey and often don't live up to expectations. The best and most memorable food tours and culinary travel experiences always offer something a little more than merely food. They also provide an opportunity to look beyond tourism, see the lives of locals, and experience their cuisine.