Must-Try Cuisines in Hong Kong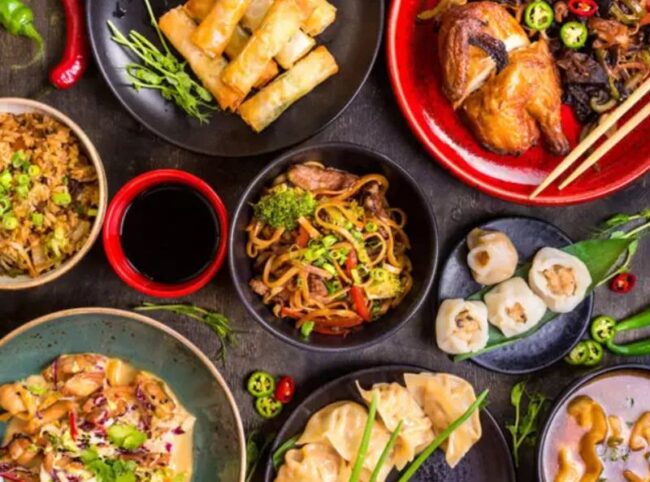 There's always something in the food that intrigues the mind of many people. They can tell a story, an in-depth narrative about people, their culture, their lifestyle, and their surroundings. Sometimes, words alone can't describe the wealth of cuisines that Hong Kong possesses. The city has an enormous selection of local delicacies, that are rich in a mash-up of both indigenous and exotic of tang. Whether you prefer dining in Michelin-starred restaurants or you enjoy the simple pleasures of street food, Hong Kong promises to take care of your taste buds.
Whether you're from the west, north or south, the east surely knows how to entertain your sense of taste.  Getting to Hong Kong is much easier and convenient nowadays, with airlines such as Cathay Pacific which offers seamless flights while being mindful of your pocket. Travelers from as far as Canada can now get a taste of stress-free flights to Hong Kong. Check here to get tickets from Toronto, Canada and enjoy award-winning comfort.
Certainly, not all restaurants and eateries in Hong Kong provide the eating experience you've anticipated so, here is a list of must-try dishes and where you can get the best.
Dim Sum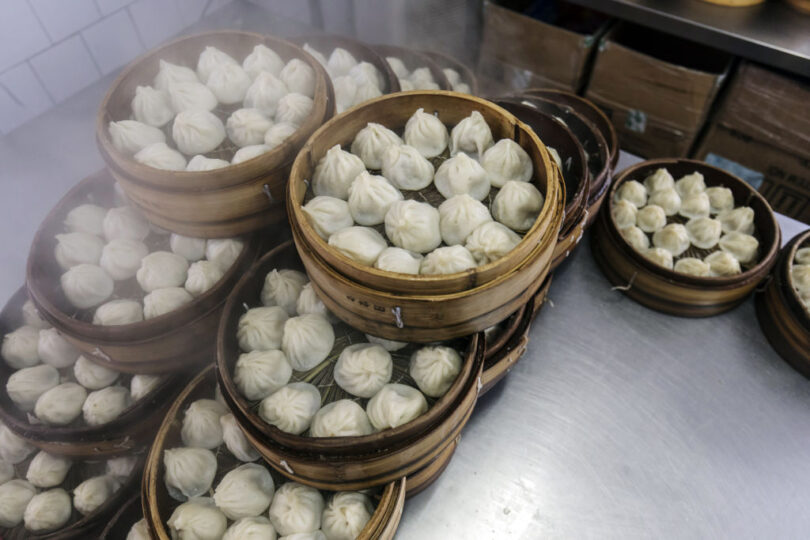 This amazing dish should be one of the reasons to travel to Hong Kong. The dish originates from an ancient Chinese tradition where people drank tea or yam cha with small bite-size snacks referred to as dim sum. This is why dim sum is majorly served in tea houses to date. For all dim sum virgins, the best place to get your first taste is at the widely famous Michelin-starred Yan To Heen. The fancy restaurant also provides a wide selection of international dishes but has arguably the best dim sum in the whole of Hong Kong. If you have the privilege of taking the dish in a Cantonese teahouse, not only will you find it astounding, but the whole experience you get from eating it there would be on another level. Lin Heung Teahouse is the go-to place when looking to have that traditional dim sum eating experience.
Roast Goose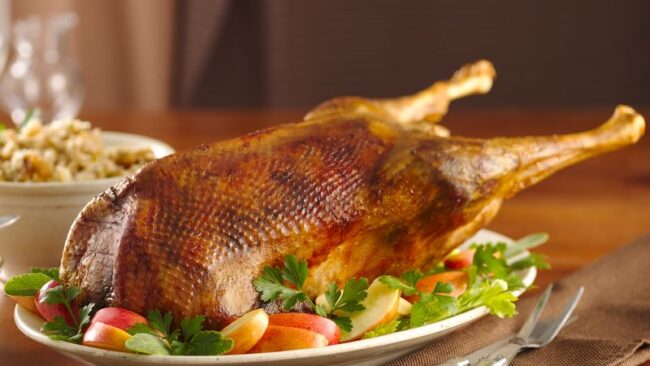 This is arguably the most mouth-watering dish you can have in Hong Kong. The anticipation you get before eating the dish is like no other. Preparation of the dish includes marinating the goose, sometimes with over 20 different spices and aromatics, then it's charcoal roasted until it becomes a golden crispy masterpiece. You can sample some of the best roast geese in Yung Kee, a famous restaurant in Central, Hong Kong. Though the bird is roasted whole, it's usually served when cut into smaller pieces. Plum sauce would be the perfect escort for it.
Beef Brisket Noodles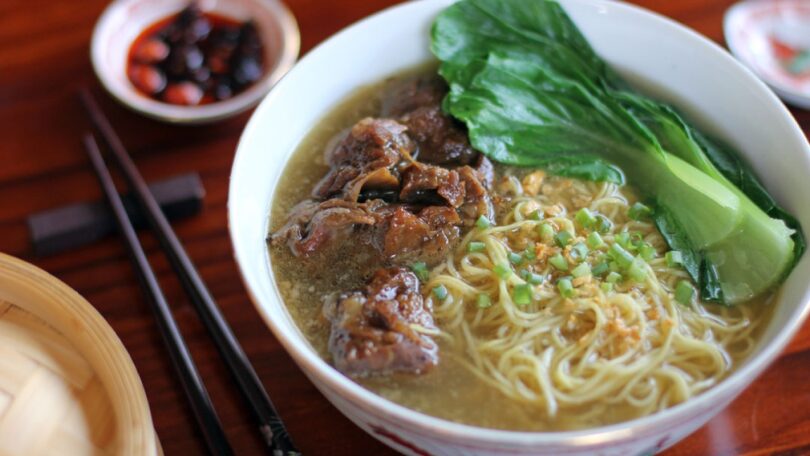 They're also known as niunanmian in Mandarin. The main ingredient of this spectacular cuisine is the beef brisket. It's served with different types of noodles and you have the option of either having it with or without soup. There are many restaurants in Hong Kong that serve this dish but the most famous one is Kau Kee which offers it in two varieties. You can have the beef brisket with clear soup or have with tendon curry. Both these variations are exceptional, however, the aroma that comes with the tendon curry is hard to beat.
Clay Pot Rice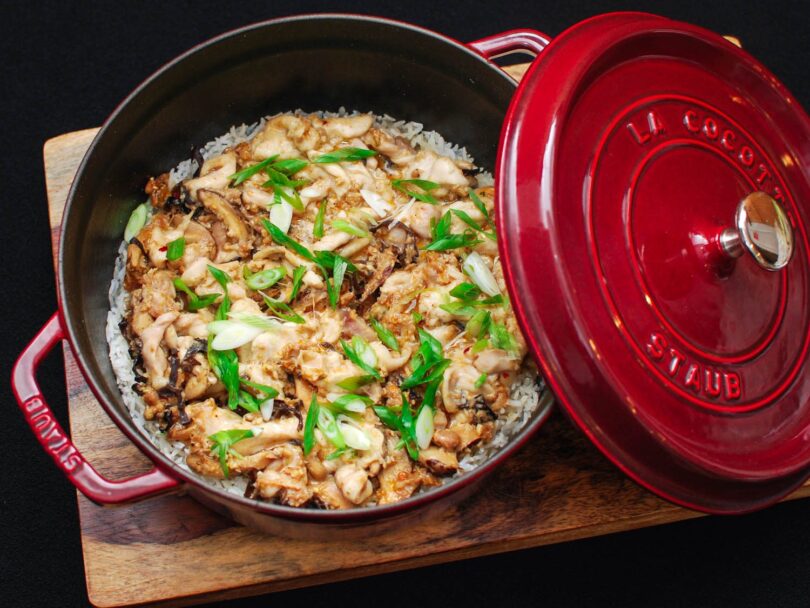 This dish comprises of rice, which has been cooked inside a clay pot, served with a number of toppings including mushrooms, beef, pork, and sausages. The crunchy redolence that is achieved by cooking the rice in the clay pot combined with the sauce poured over the rice before eating, makes the dish stand out. Four Seasons Clay Pot Rice, though not as fancy as other restaurants mentioned in this article, is one of the best places to get this delicacy.
Pork Chop Rice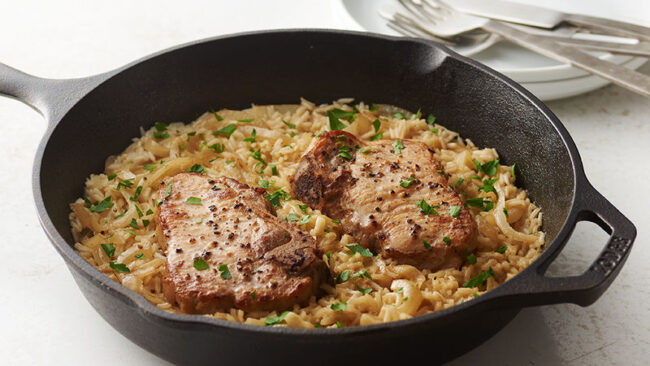 Although this famous Hong Kong street food may sound simple, the combination of the deep-fried pork chops and rice or instant noodles will leave you in awe. The cuisine is available in many restaurants across Hong Kong but the best way to enjoy it would be in the dia pai dong outdoor restaurants.
Fish balls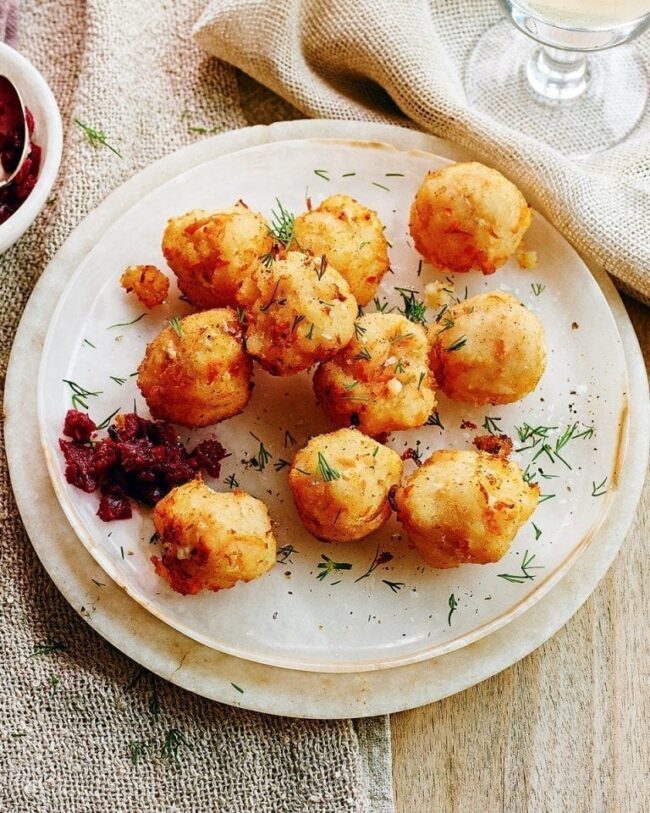 Their spherical shape, golden brown color, lightweight mass, and nutritional value have made this tasteful delicacy extremely popular and sought after. Locals and tourists alike love them for their soft and spongy feel. There are two types of fish balls; the first type is sold when already cooked by street food vendors all over Hong Kong. They're usually served with a variety of sweet and spicy sauces. The second variant is usually sold in street markets and supermarkets as an ingredient instead of a dish. Locals prefer to prepare them with noodles and soup. In addition to being slightly more expensive, the latter vary slightly in taste from the first type. You can find some of the best fish balls at Wong Lam Kee Chiu Chow Fish Ball Noodles, which is just off the main street of Shau Kei Wan on the east side of Hong Kong island. The restaurant has been in operation for more than 30 years which goes to show that the establishment is truly reliable.
Egg Tarts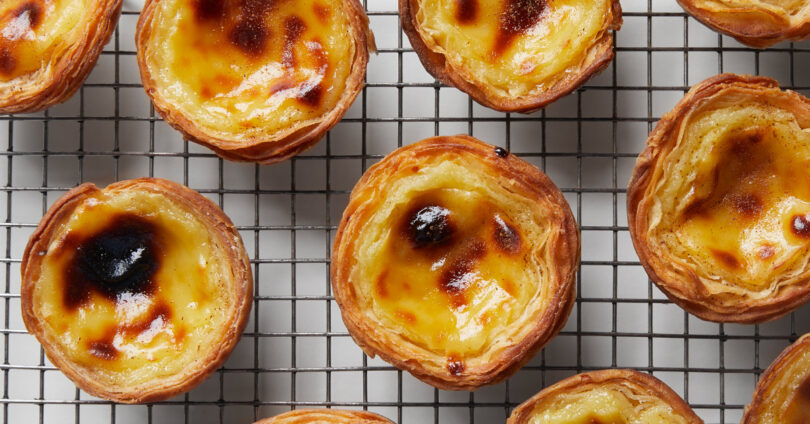 The Hong Kong-style egg tarts are plausibly the most famous pastries in the city. The famous snack consists of a buttery crust that confines a runny custard filling. Taking a bite of the egg tart would engage your mouth as well as your heart and mind. Most Hongkongers eat this appetizing treat with an afternoon cup of tea, a tradition that dates back to the 1940s when the pastry was first introduced to China. Egg tarts can be found in most of the bakeries, tea restaurants, and cafes in Hong Kong. Still, if you yearn for the crème de la crème of the treat, head down to the Tai Cheong Bakery. This is one of the most recognized bakeries in Hong Kong where you can expect your egg tarts to be served with a touch of class. The establishment has been made popular by one of its most loyal customers, Chris Patten, the former governor of Hong Kong.
These iconic delicacies would definitely be the highlight when you tour Hong Kong. They're surely a must-try especially when shared with friends and family.