The Best Abu Dhabi Restaurants For Food Lovers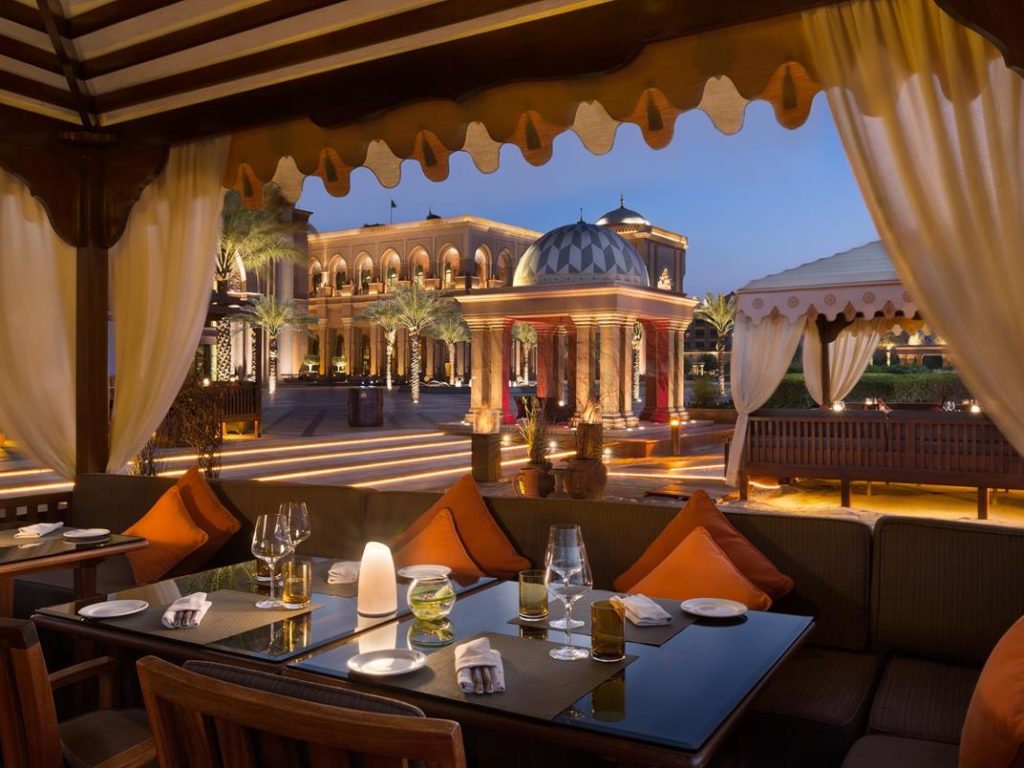 Abu Dhabi grew in the last few decades in all terms possible. What was only a desert is now a real, modern, and cosmopolitan city that will offer you some of the most memorable experiences you will ever encounter. Today, we are going to focus on restaurants that you can visit while touring Abu Dhabi. It goes without saying that this city can offer you a wide array of choices when it comes to atmosphere and cuisines that you can choose from. From traditional to modern, Indian and innovative restaurants, all of them can be found in the capital city of the United Arab Emirates. Without further ado, we are going to present to you the best that Abu Dhabi has to offer.
Marrakesh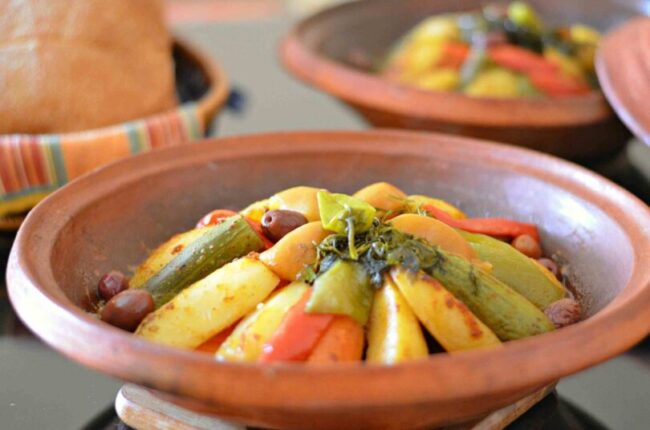 We are going to start this list of ours with Marrakesh. As its name is suggesting, this is a Moroccan restaurant, which is located in the center of the city. Marrakesh is one of the few Moroccan restaurants in Abu Dhabi. The atmosphere of this restaurant is a traditional Moroccan atmosphere, which consists of the opulent interior, dance performances, and live music every night. It sets the authentic cultural space and helps the customers to explore the cuisine of its country of origin. When it comes to the menu, it consists of a huge choice of authentic dishes like tagines, salads, seafood, fish, and of course, grill meat. If you are looking for new cuisine, you should learn about. This is the place to go.
Al Maqam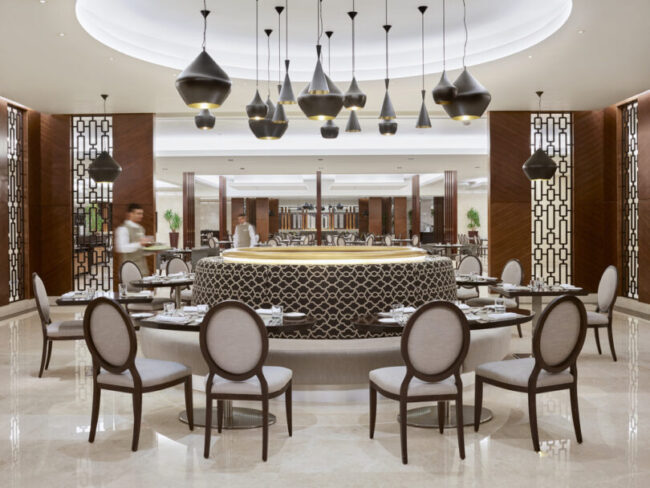 If you are looking for an atmosphere that looks like it just came out of one of 1001 Nights stories, then you should definitely visit an Al Maqam. This restaurant is located in the desert near the city. Visiting this restaurant will give you some of the most pleasant and romantic Arabian experiences you will ever see or feel. You will have a feeling like you are touring through many different stories that made Arabian deserts so popular across the world. The whole restaurant is designed in the traditional Arabian style and decorations. When it comes to the menu, you can choose either between the traditional Arabic and Emirati dishes and dishes from all over the world.
Bord Eau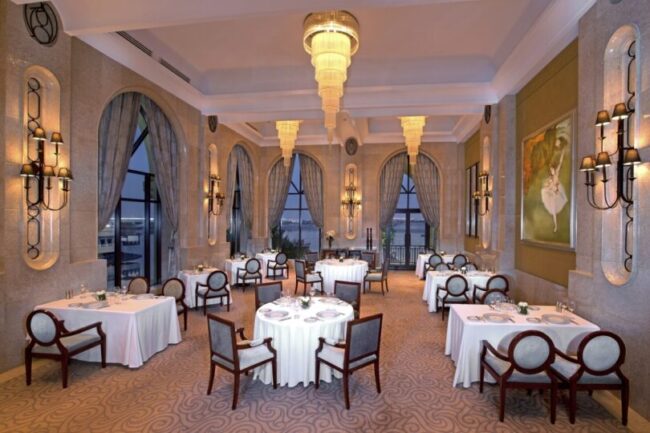 If you are a fan of French cuisine and you are in Abu Dhabi, then you should definitely visit Bord Eau. This is a top-class restaurant that serves contemporary and traditional cuisine from France. All the meals you can find in the menu are the combination of artistic vision and greatly prepared food. You can choose between signature dishes like Loch Fyne, Dover sole a la Grenobloise, and a wide array of chocolate-based desserts. All of the ingredients are imported straight from France and they will give you the feeling like you are located in the restaurant in the center of Paris. This restaurant is widely recognized by prestigious critics and awards.
Hakkasan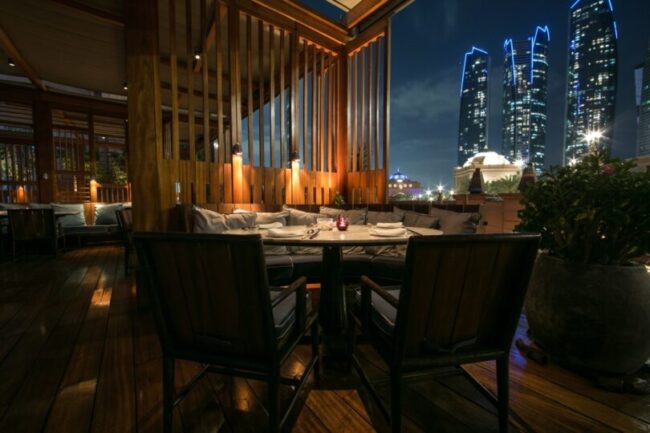 This restaurant is probably the best-known one in the whole city when it comes to Chinese cuisine. The restaurant looks like a giant dining hall area. Also, it is the perfect combination of assertive Chinese touch and the modern spirit of the Arabian world. The man behind this genius project is a chef named Lee Kok Hua that continues to amaze guests from all over the world with his one-of-a-kind and tasty dishes like Peking duck with caviar, Wagyu beef with some soy. All of the dishes are based on tradition, but the chef managed to add some innovations that made them more interesting and, in some cases, tastier than it was before. If you are near, you should know that this place is a must-see.
Li Beirut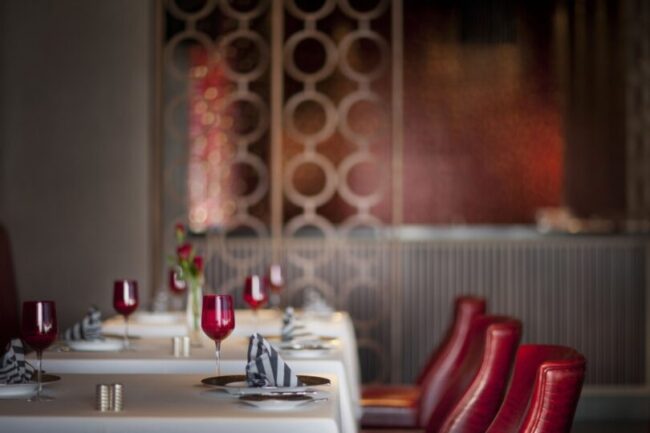 We ask for attention to all Lebanese cuisine lovers. If you are in Abu Dhabi and have some time to spend, you should definitely visit Li Beirut. Li Beirut is one of the most highly rated restaurants within a city. Furthermore, this restaurant was awarded countless times. They are mainly based on traditional Lebanese dishes that are mixed with some of the influences from Europe. The whole menu, we can surely say, is a culinary masterpiece. In there, you will find all of the signature dishes of Lebanese cuisine like Zaatar, Kebbeh, and many more. The restaurant has a spectacular view of the surrounding sea that makes it one of the most visited restaurants in the whole country.