Things to do in Chicago at Night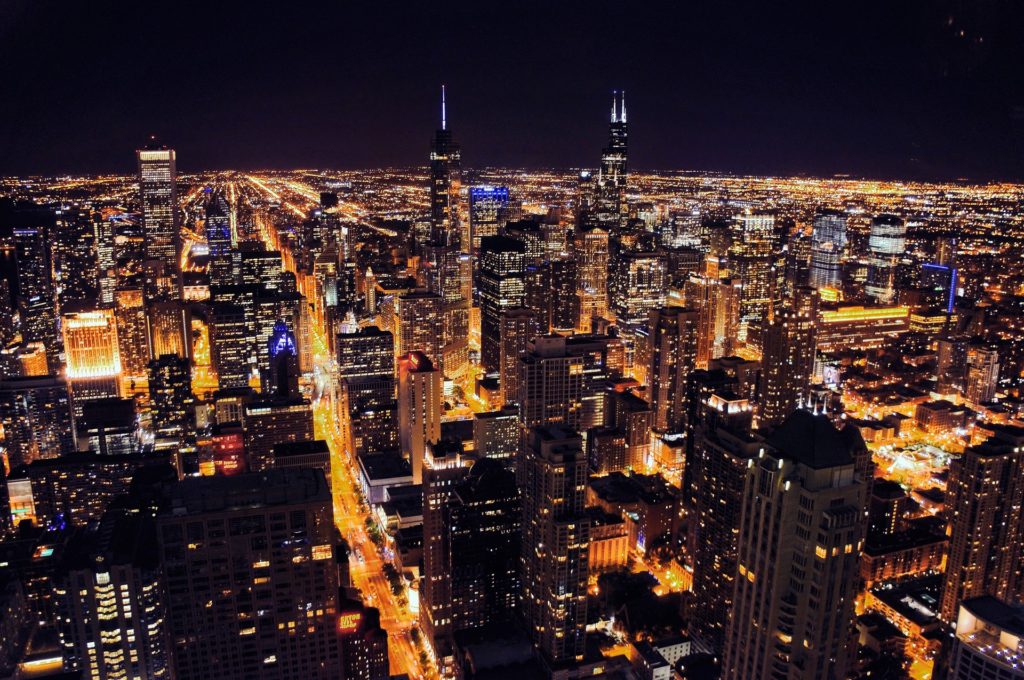 Chicago is one of the most popular cultural centers in the world. In every moment any person can find some activity for its taste – musical event, sports game, sightseeing, but in this case, we will mention some interesting activities that you can do by night in this amazing city.
The Skydeck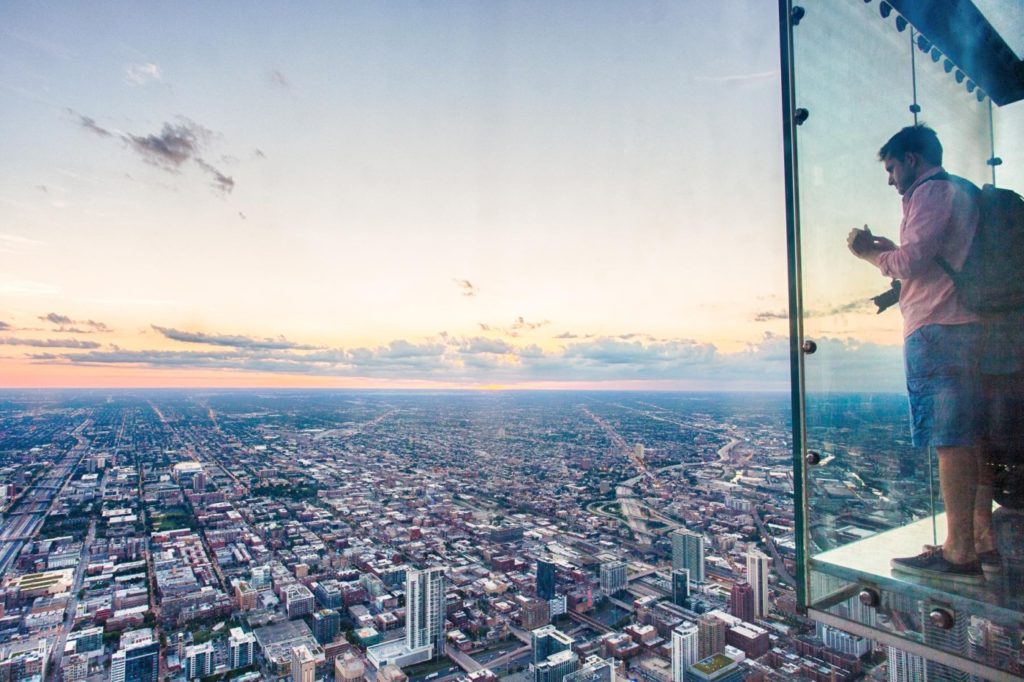 After the Chicago Skydeck closes to the public, it becomes beautiful places for making dinner a "pie in the sky". It is interesting because it is on the 103rd floor, so you can see wonderful panorama of the city and at the same time eat the famous deep-dish pizza, by Giordano's Pizza.
The Violet Hour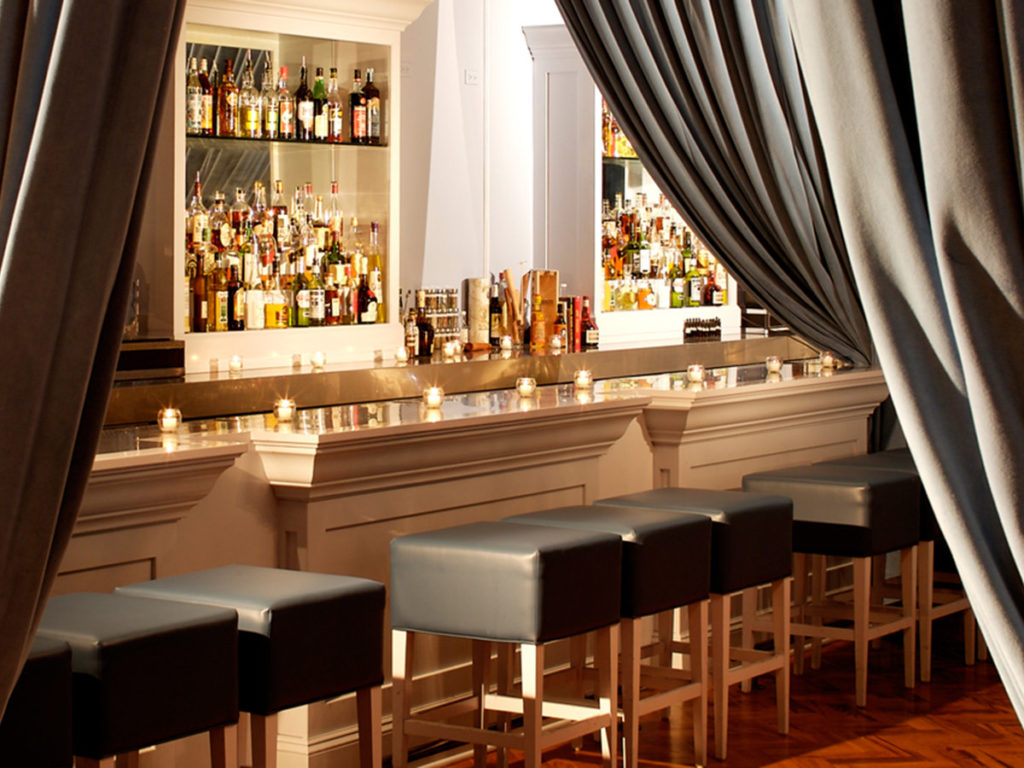 This is one of the best cocktail bars in America with drawings from early 19th century English clubs and French salons. It is very cozy for conversation and drinking. Especially are interesting ice details, such as ice spheres for bourbon on the rocks and ice spike for cool, tall drinks. Numbers are limited, so reservations are a must.
Adler after dark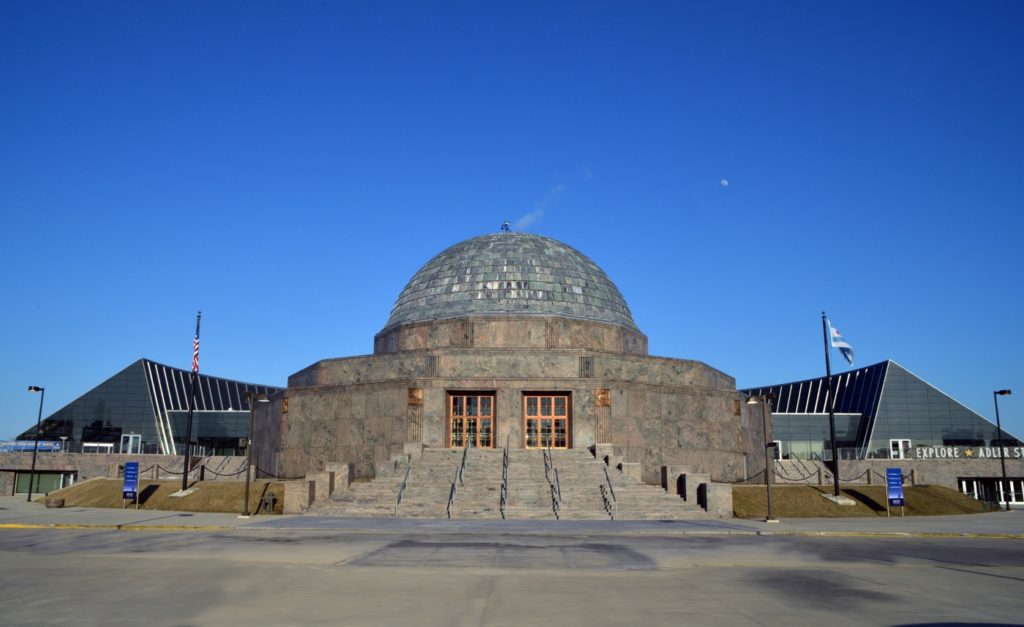 Adler after dark is presenting every third Thursday of the month in Adler Planetarium. The is an evening of cocktails, appetizers, and stargazing. It is wonderful to experience when you can peek through the Doane Observatory telescope, which is the largest publicly telescope in the Midwest. Also, there are a lot of exhibitions and famous sky and space shows.
The signature lounge at the 96th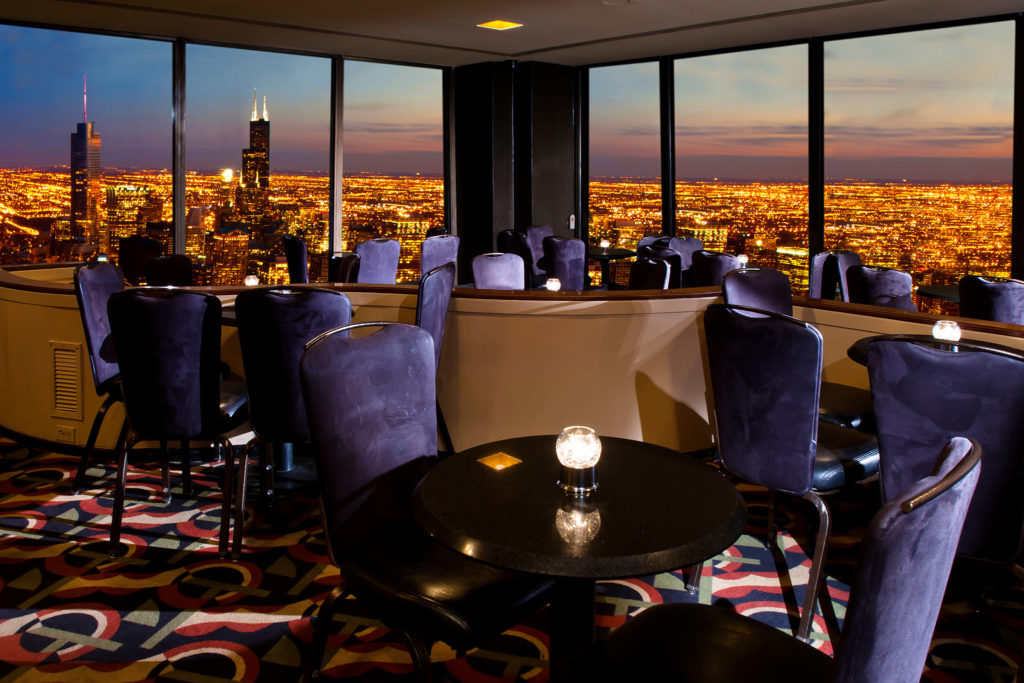 When you sit in this lounge on the 96th floor of John Hancock Center, you will see that this is not only amazing place for drinking but a breathtaking view across Chicago. There is a dazzling 360-degree view of the entire city skyline, which is making a perfect combination with drinking tasty cocktails and wines.
The Chicago theatre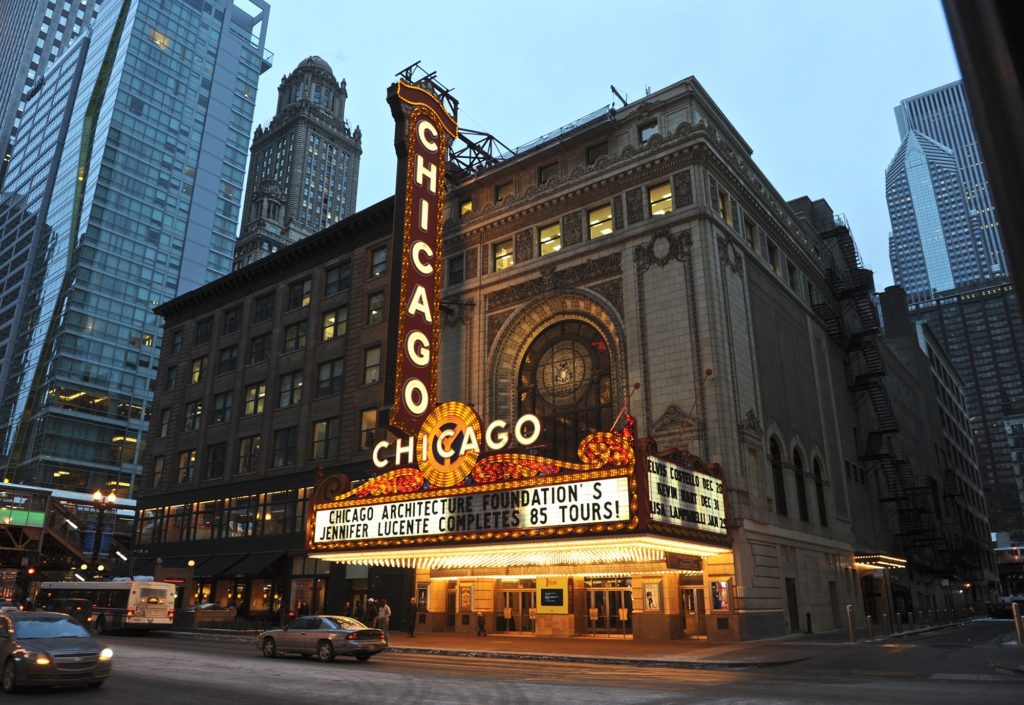 This building is well-known because it was the first movie palace in the United States. It was opened in 1921 and built in the French Baroque style. A lot of famous people had their shows in this building – Frank Sinatra, Aretha Franklin, Robin Williams, David Letterman.
Chicago Symphony Orchestra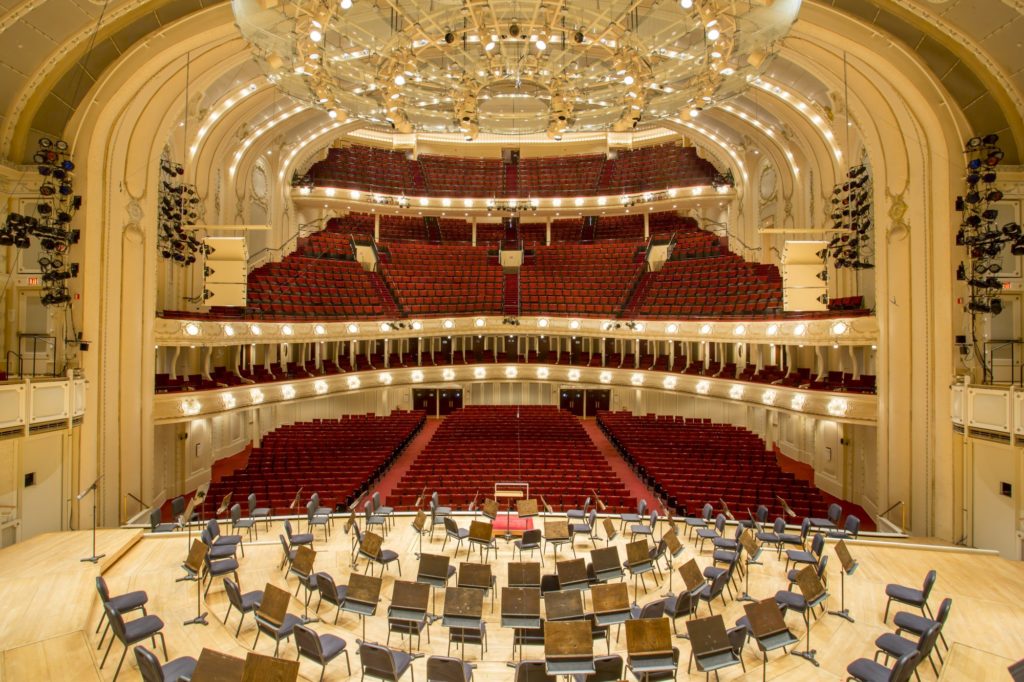 If you want to hear some of the leading orchestras and to feel the power of music, you should visit this place! Led by music director Riccardo Muti, they perform over 150 concerts each year at the Symphony Center, from jazz to classical to world music.
Sport event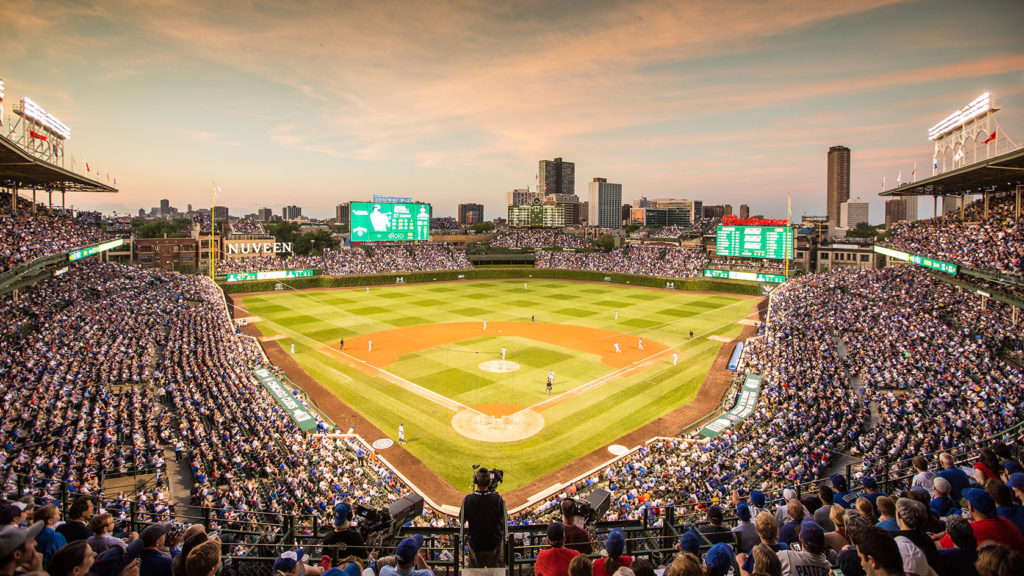 If you are a fan of the sport – baseball, hockey, basketball or football, don't miss some of events at Wrigley Field (The Cubes) or Soldier Field (The Bears).
Chicago Riverwalk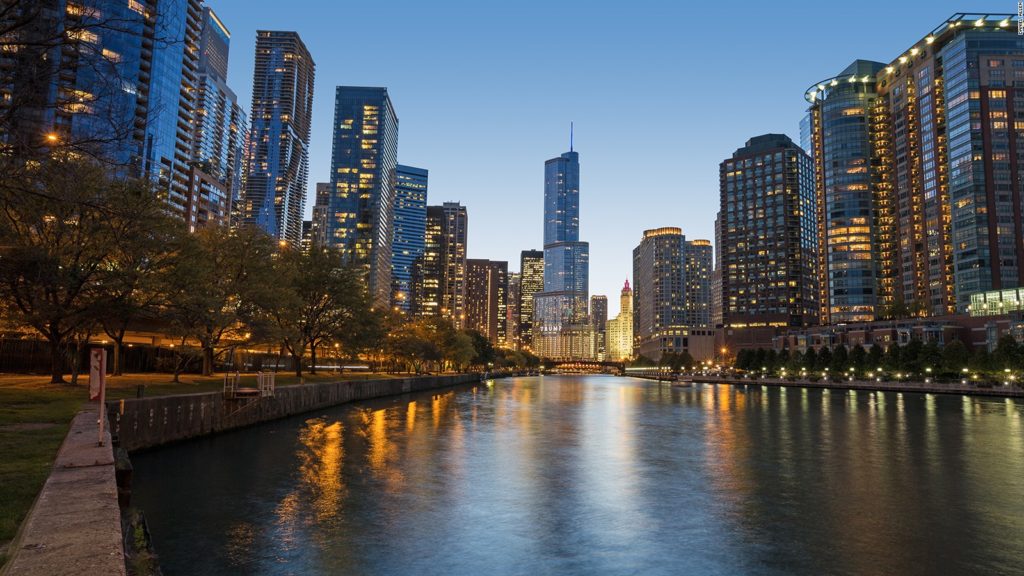 The Chicago Riverwalk is open until 11:00 pm each night and it combines nightlife with historic architecture with the Chicago river. You can sit in the beautiful restaurant, winery, lounge or bar and overlook the scenes of the water. Also, there is a fireworks cruise that departs from the riverwalk and gives you amazing view of Chicago's downtown.
Blue man group
This group of bald and blue men combines comedy and music, along with state-of-the-art technology and theatrical designs, and they are making totally madness on the scene! It is ideal for every age, even for children.
Usually, people say that New York is the city that never sleeps. After all those activities that we can do in this fascinating city, we can also apply this name to Chicago.