What Kind of Wine is Piquette? 5 Things to Know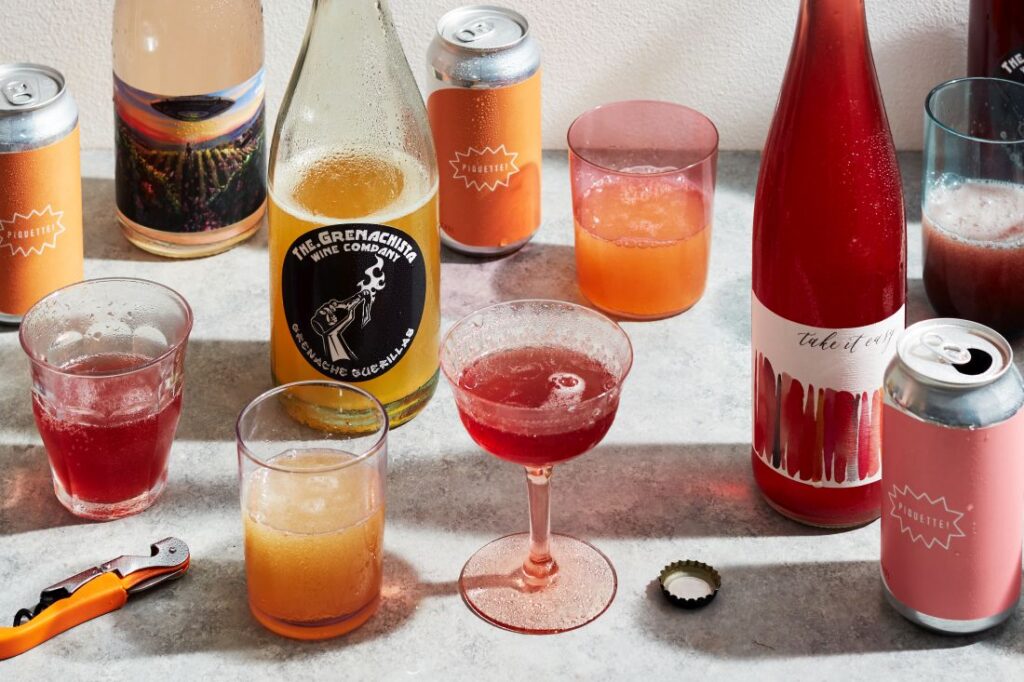 The wine culture is one of the most widespread ones in the world, and for a good reason. There are so many different regions in the world that are good enough for cultivating various strains of grapes. Therefore, you will find so many variants you can find out there to try out. Therefore, find the one that meets your criteria.
Naturally, every winemaker in the world has their techniques, and to be honest, most of these winemakers will keep their techniques a secret. Think about it as a business secret, which helps them protect the brand. One of the sorts that has become more widespread in the last two decades is piquette.
It needs to be said that most people are not aware of this sort, only those who are well-experienced in the matter know exactly what it is. Today, we want to shine a light on what piquette is and provide you with the most important things you should know about it. Without further ado, let's begin.
1. What is Piquette?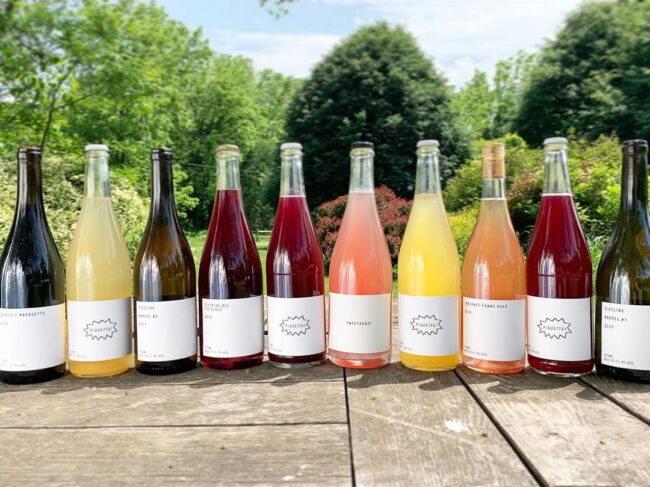 Traditional winemaking methods include certain techniques for extracting juice from the fruit. The Piquette is made of leftovers, like seeds, stems, and pulp. These leftovers are known as pomace. It is placed inside the fermentation vessel and mixed with water. The mixture results in a low-alcoholic drink known as Piquette.
What needs to be said about this drink is that it used to be drunk by the workers in the vineyards. For a long time, it was classified as a low-social-status drink. It's quite interesting to see just how popular it has become over time. Today, the techniques on how to make this drink have been designed much better, so it results in a much better taste.
The name of this drink originates from the term piquer, which comes from the French language. It means to prick. Of course, it points toward the things used for the creation of this drink. Today, it has become much more widespread than it ever was, and it has taken the market by storm.
2. Challenges of Making Piquette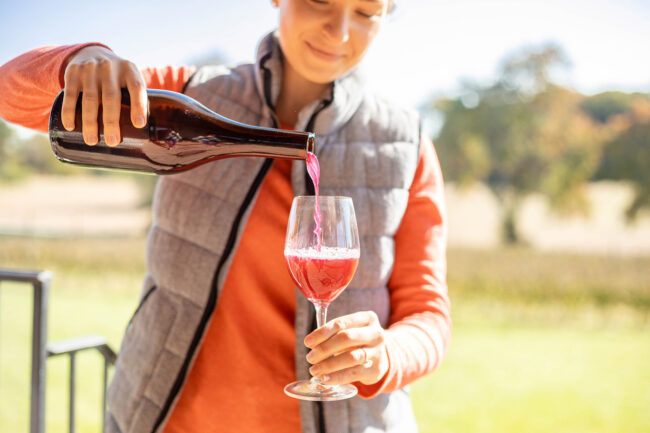 Even though it might sound like an easy recipe at first sight, when you try to make it for the first time you will see just how challenging it can be. For instance, you should be extremely careful not to let the level of pH levels rise too much after adding the water. If you don't achieve the proper balance, then you cannot expect that the product will be proper.
The reason why this part of the production is such an important one is that it helps with adding certain elements to the flavor of the drink. Of course, only experienced people will be able to achieve the balance immediately. Those who are not experienced are more likely to make the mistake during the process.
To prevent this from happening, experienced producers will add a small amount of wine back into the tank. After that, the next step is to add certain amounts of sugar to kick-start the fermentation process, which is crucial for creating any alcoholic drink. The range of alcoholic levels is between four and nine percent.
3. Where You Can Find It?
Thankfully, we are talking about a beverage that's quite accessible, no matter what part of the world you live in. Naturally, the European market has the highest number of products, and since the market is pretty competitive, buyers will be able to find some good bottles at a reasonable price.
In other parts of the world, the situation is a little bit different. The reason is quite simple, the products mainly come from Europe, which means they are imported, which results in prices being slightly higher. Thankfully, domestic products have a reasonable price and are available for locals.
4. It Goes Well with Food
As is the case with wine and pretty much all other alcoholic drinks, piquette goes well with certain foods. Those who have tried the drink will tell you that this is one of a kind drink since it goes well with pretty much anything out there. For instance, it goes pretty well with barbeque, which is quite strange at first look.
On the other side, it also goes well with tacos. We would credit this to its one-of-a-kind taste. It is both refreshing and tasty. We would recommend you serve it cold, pretty much the same way people do with red wine. That way, you will achieve the highest possible level of enjoyment, which is the whole idea behind having a proper glass of alcoholic drink.
5. Different Sorts of Piquette
As you can presume, different regions have different ways of making this drink. For instance, one of the best-known ones in the world is made in Australia. At the same time, we shouldn't forget about the legendary region in France, Burgundy. Interestingly enough, you will find producers from Australia using the strain of grapes from this region in France.
Since the climate in Australia is pretty similar to the one we can find in Burgundy, nobody should be surprised that it is possible to find a similar product in this part of the world. On the other side, you will find some interesting twists on this recipe we can find in southeastern Asia, countries like Thailand.
Of course, their products cannot be compared to the ones we can find in Europe or Australia, due to the completely different climate conditions. Still, the locals have been able to be competitive in the market, and they have been able to create a product that is of pretty much the same quality.
Summary
Understanding what piquette it is quite easy these days since the drink has become much more popular in the last couple of years. In this article of ours, you can take a look at the most important things you should know about it. We are certain that the knowledge you will obtain from this article will help you with making the decision on which product is the best choice for you.