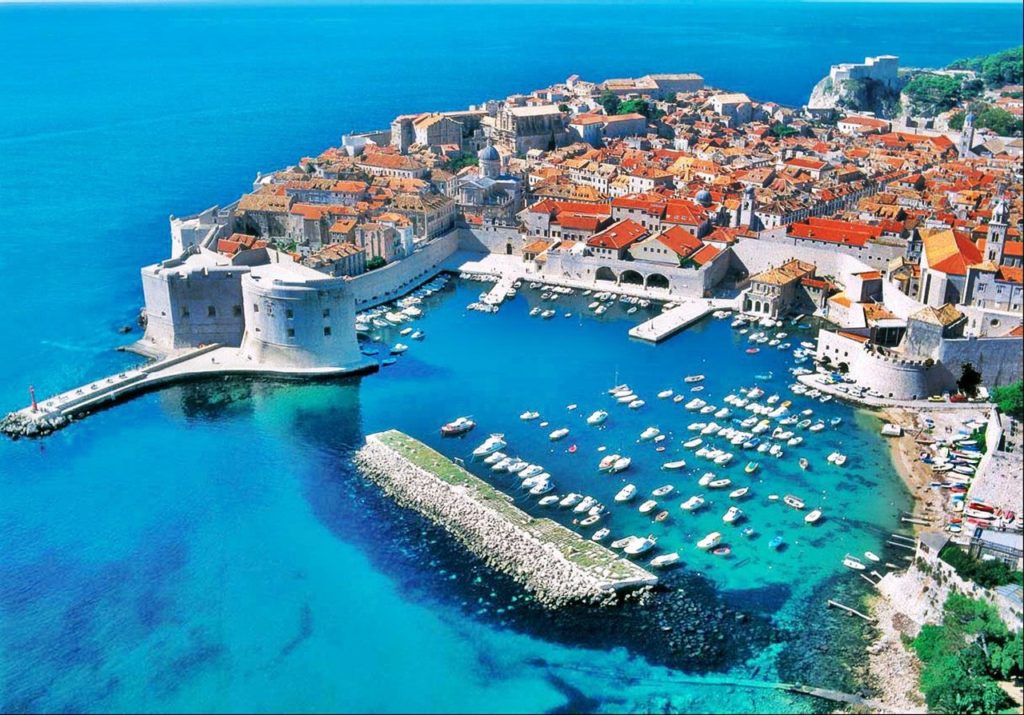 An ancient city and former merchant republic, Dubrovnik is one of the most beautiful cities in the Mediterranean. Its Old Town and its perfectly preserved medieval fortifications present a picturesque surrounding ideal for a romantic vacation.
Of course, you will want to sample the local cuisine while in Dubrovnik and the only issue with that is that there so many excellent restaurants, offering a wide variety of dishes that it is almost impossible to narrow the choice down. Still, we did our best and came up with six places you just can't miss during your stay.
1. Trattoria Carmen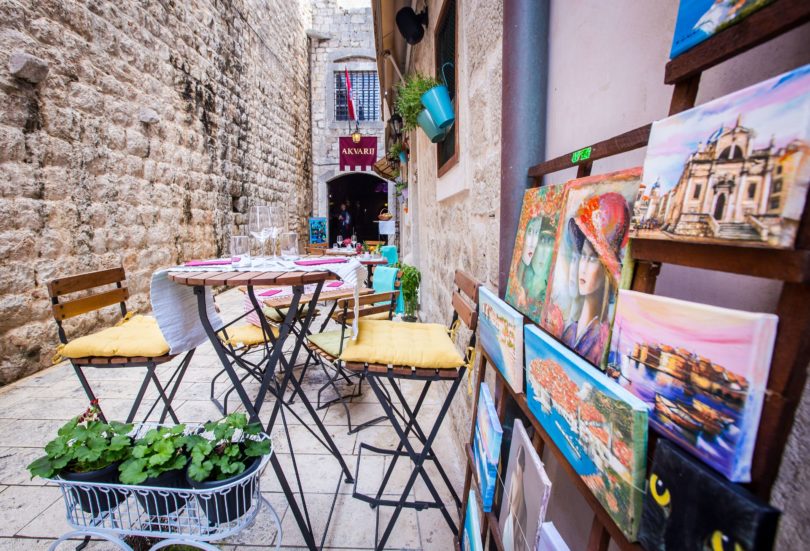 Address: Damjana Jude Street 10, Dubrovnik Old Town
Small, family-owned and operated restaurant in Dubrovnik's' Old town, Trattoria Carmen is one of the favorite eating places for locals, and that speaks volumes about the quality of their kitchen. The menu mostly consists of Italian dishes but made with fresh local ingredients. Some of our favorites are marinated red mullet with rocket and fennel and octopus fritters. Make sure to try pumpkin risotto, it is amazing.
2. Bota Sushi & Oyster Bar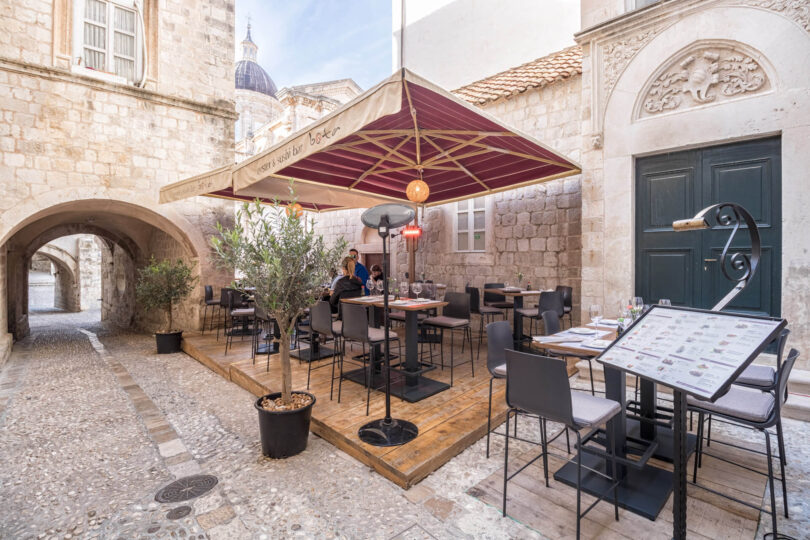 Address: Od Pustijerne Street, near Rector's Palace
A short walk from Rector's Palace, Bota Sushi & Oyster Bar sits on a small terrace. The oysters they serve are caught on their own farm, in the Pelješac peninsula. The owner also makes excellent sushi made from local fish. We recommend amberjack sashimi, tuna tartar and tiger prawn tempura and salmon maki.
3. Proto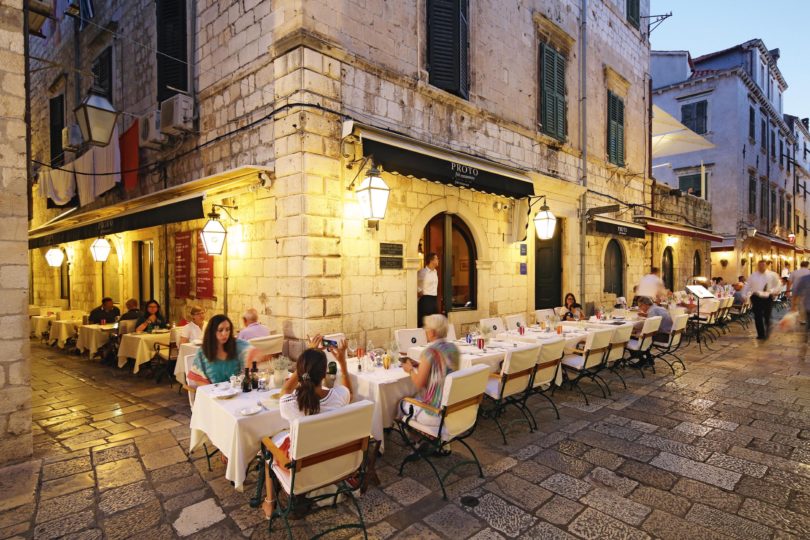 Address: Shiroka Street 1, Dubrovnik Old Town
Proto is considered one of the finest, if not the finest, fish restaurants in Dubrovnik. Make sure to call ahead and get a reservation, otherways you won't be able to find a table. They have a great selection of imported and domestic wines, specially selected to accompany their fish specialties.
4. Nishta Restaurant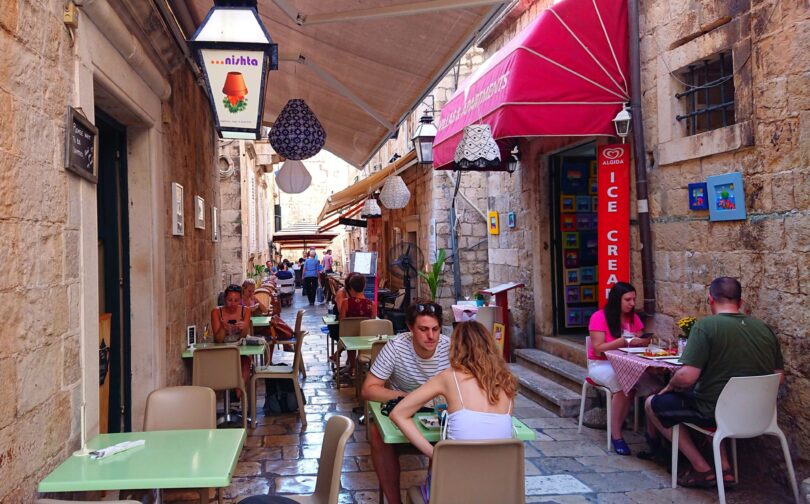 Address: Prijeko Street bb
If you are looking for a vegetarian option, Nishta Restaurant is your best choice. Serving Croatian traditional dishes alongside international ones, they have a wide selection of Mediterranean cuisine that will make your mouth water.
5. Taj Mahal restaurant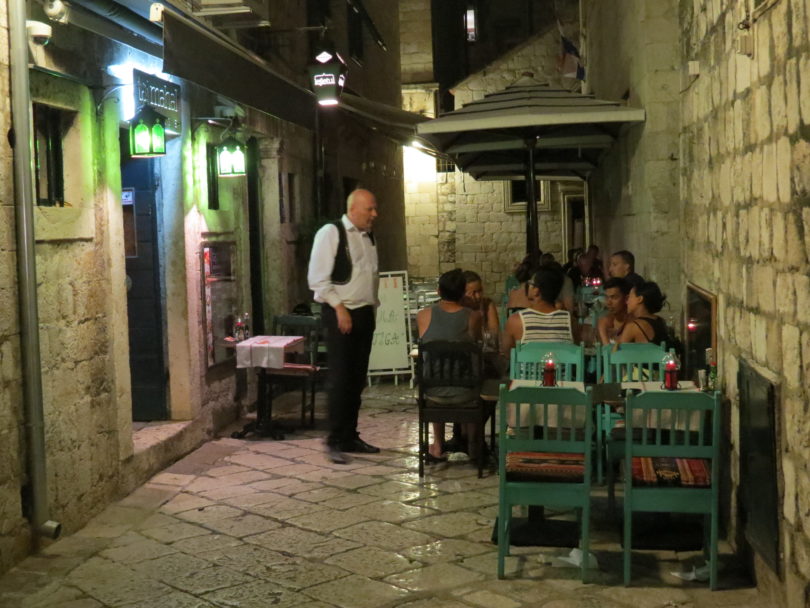 Address: Iva Vojnovića Street 14
Not a name you would expect to hear in Dubrovnik, Taj Mahal restaurant doesn't serve Indian cuisine, as the name would suggest. Instead, they focus on Mediterranean and Eastern European dishes.
6. Gusta Me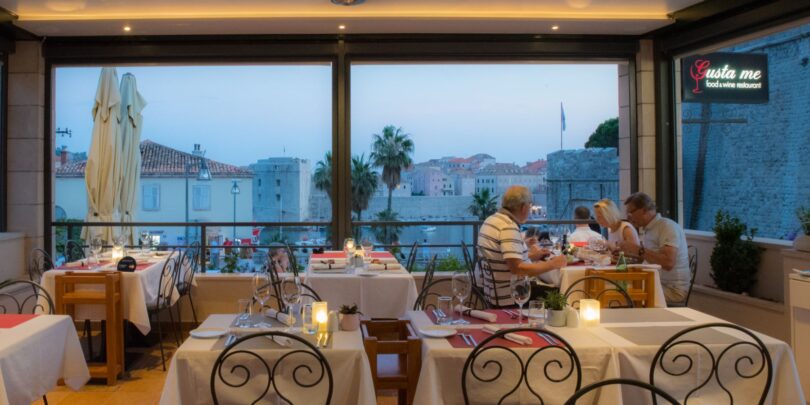 Address: Hvarska Street 2
A highly sophisticated restaurant, Gusta Me prides itself on its marvelous combinations of Mediterranean dishes and excellent wine selection. Plus, the view of the Adriatic Sea is unrivaled.