Upscale Restaurants in Miami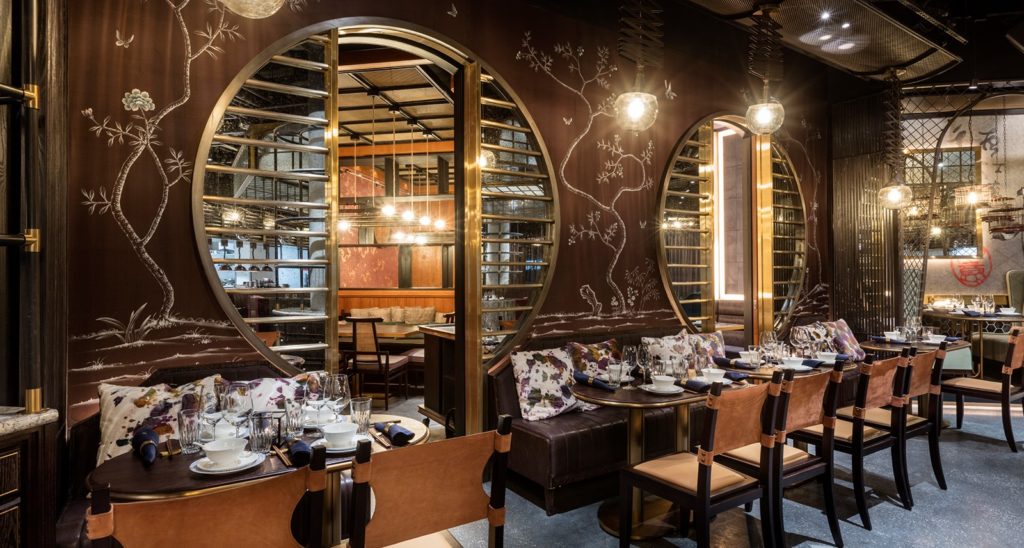 It is very difficult to give a recommendation for a restaurant in Miami. Especially nowadays, when Miami's culinary reputation is on a higher level than before and every day there are brand-new restaurants. With a great offer, we will recommend you some of the upscale restaurants in Miami.
Nobu Miami Beach
Nobu, ultra-modern restaurant symbolizes what is the best about Japanese cuisine in America. It is located in the hotel with the same name in Miami Beach. The menu has been created by chef Nobu Matsuhisa, who has a lot of experience in preparing sushi. On the menu there are also the classic sashimi and salads, with fresh farm-to-table ingredients from local suppliers. The interior of the restaurant is designed with the traditional gold cherry blossom décor, washi paper art and traditional lanterns that have become synonymous with the Nobu brand.
Los Fuegos
Another cuisine that we can find in Miami's restaurants is Argentine. Leading by chef Francis Mallmann, we can try authentic Argentine grill in the heart of Miami Beach, in restaurant Los Fuegos, located in the Faena Hotel. Mallmann is one of South America's most celebrated chefs, who trained in France at traditional dine dining restaurants and got a lot of experience in open-fire cooking. Of course, this restaurant obtains a traditional fire kitchen specially made for the chef's needs.
If you're dining a Deux, opt for one of the dishes for two, like the Meat "Parrillada," full of skirt steak, bone-in ribeye, and chorizo with charred kale and potato. The Argentine tradition in Miami can give you a new experience!
La Mar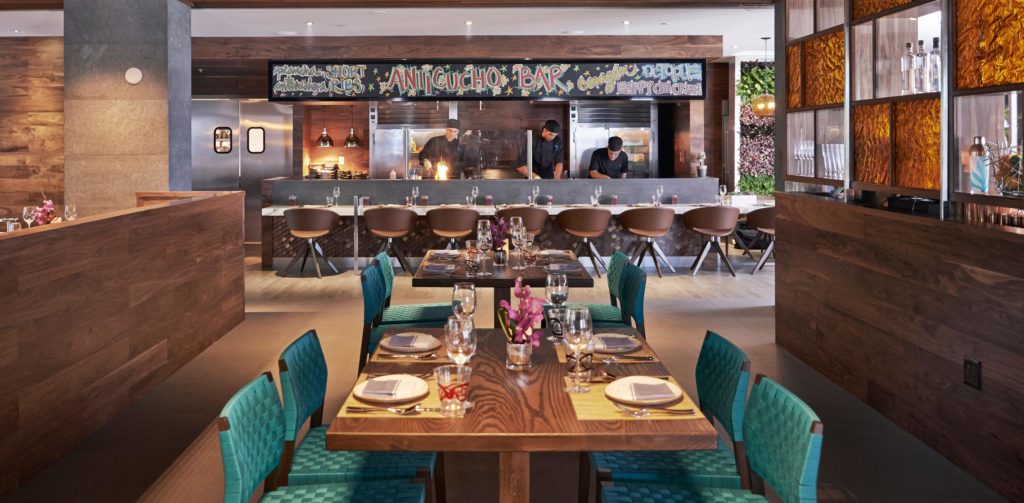 La Mar is a beautiful indoor and outdoor restaurant with an atmospheric setting overlooking Biscayne Bay and the Miami skyline. With the outstanding menu, chef Gastón Acurio offers diners with the chance to explore the authentic and diverse flavors of Peruvian gastronomy. Diners can choose from a range of different culinary styles from Novo-Andean to Asian-Peruvian fusion and traditional seafood ceviche with arroz chaufa (Peruvian fried rice), served tableside. Cocktail options are aplenty, but if this is your first time at La Mar, or trying Peruvian food altogether, the classic pisco sour is a must.
Il Gabbiano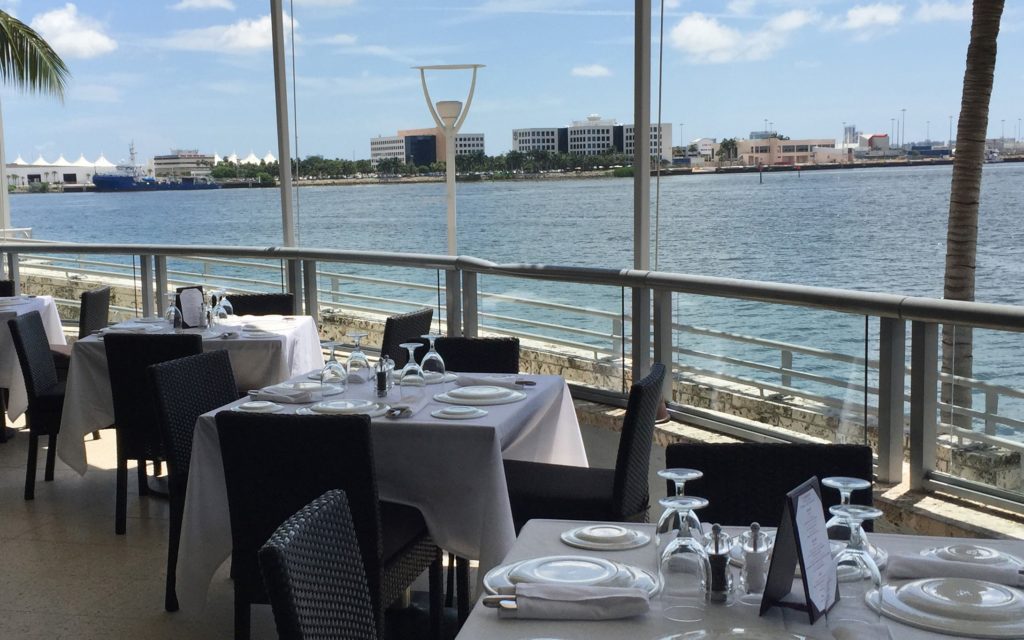 When you eat your delicious dish in the popular Downtown Miami eatery, you will have a feeling that you are in Italy. The food, furnishings and staff have managed to create an authentic Italian ambiance that has amazed and delighted customers for over a decade. Eating only Italian meals, this place is reserved for fans of garlic, truffles and homemade pasta. Combined with Biscayne Bay and the best wine from across Europe, this romantic restaurant brings the spirit of Italy right to Miami.
Bourbon Steak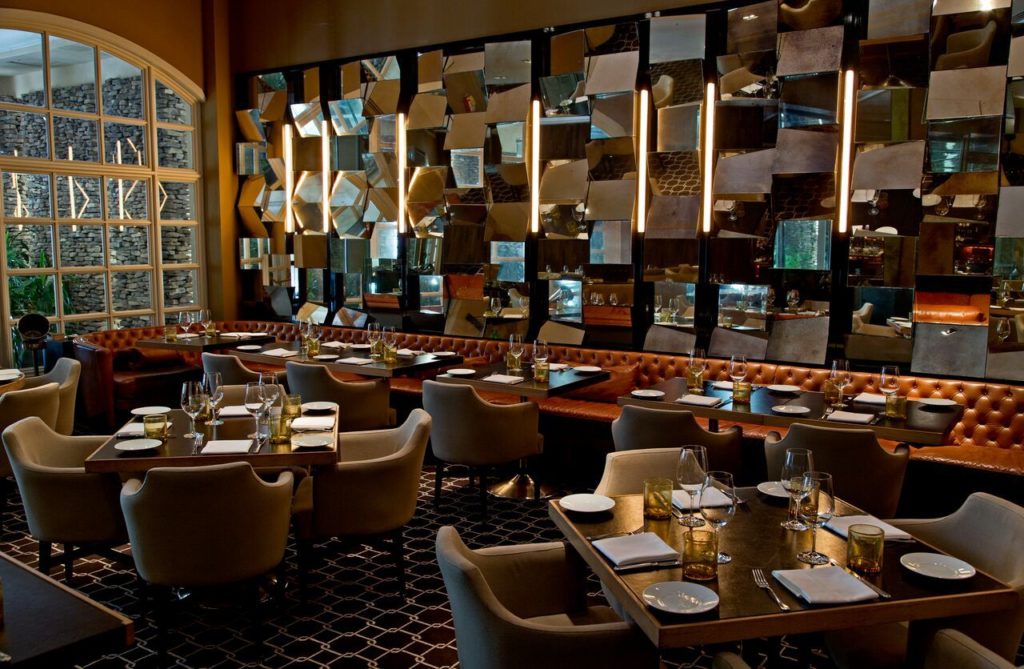 This amazing restaurant has the same concept as the American steakhouse. Making a very creative menu with various dishes, executive chef Gabriel Fenton uses fresh market ingredients, prime cuts of all-natural, organic and hormone-free beef and the freshest seafood. The specialty of the restaurant is the Main Lobster Pot Pie, that you can combine with delicious brandy-truffle cream and seasonal market vegetables. Also, they serve Caviar Parfait, served with smoked salmon and crispy potato. During your meal, you can enjoy the panorama of the Pacific Ocean.
Matador Room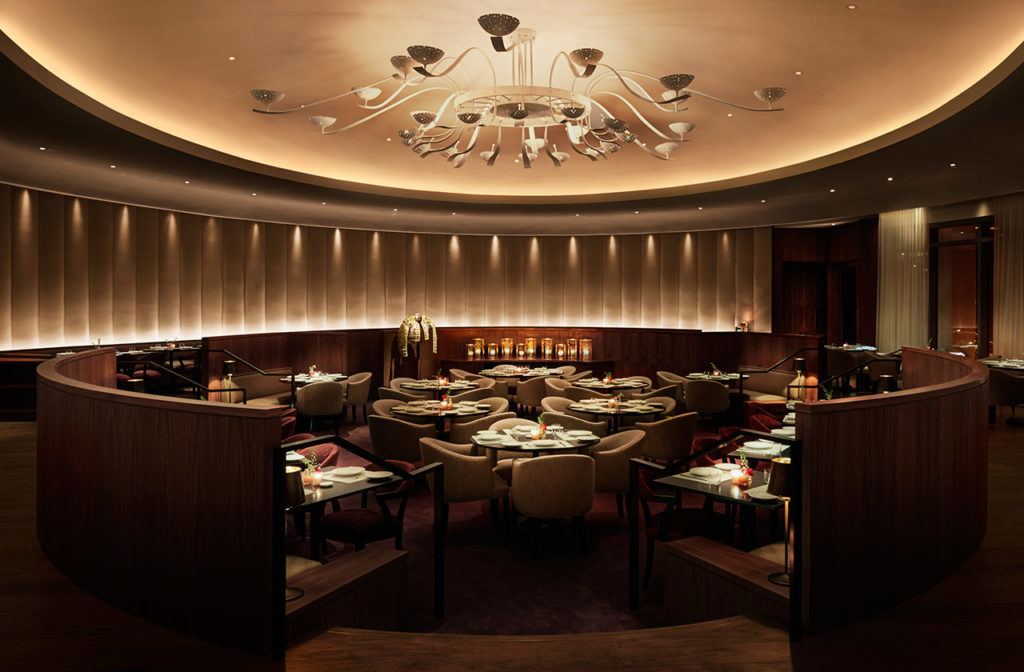 Designed like an exclusive supper club from the 1940s, restaurant Matador is considered as one of the finest restaurants in Miami. With its old-school glamour, there is also a special menu. Chef Jean-Georges Vongerichten combines Caribbean, Spanish, Latin and South Americas cuisines. The menu is seasonal and changes regularly, which allows the chef to use only the fresh ingredients. They serve a lot of various dishes, so menu is composed of small and large plates packed with plenty of local flavors and Florida-sourced ingredients, all of which are meant for sharing. Take the Cuban home-style arroz con pollo with crackling skin and lemon zest, or the chipotle chicken tacos.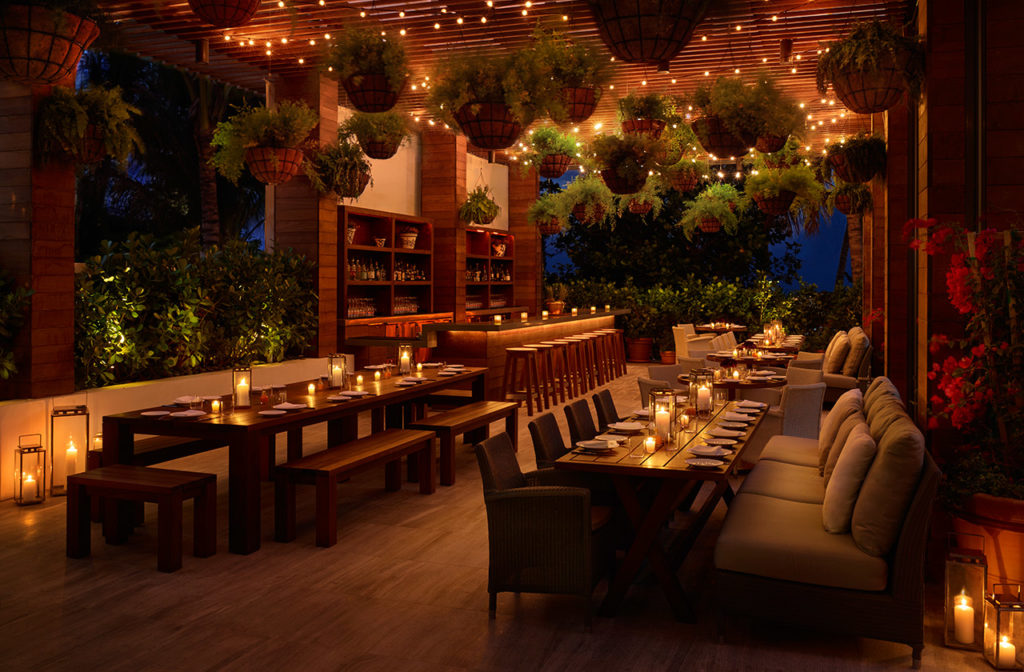 During a hot and humid night, the perfect combination is to dine on the Matador terrace. Sitting beneath a pergola covered with lush tropical greenery and boasting ocean views will make a wonderful touch of Miami.
Restaurants in Miami can give a lot of options, depends on what type of cuisine we would like to try – Asian, Cuban, Argentine, Peruvian, French, Italian. From casual dinners to exclusive lunches, it's up to you to decide.