The 7 Most Expensive Restaurants in Miami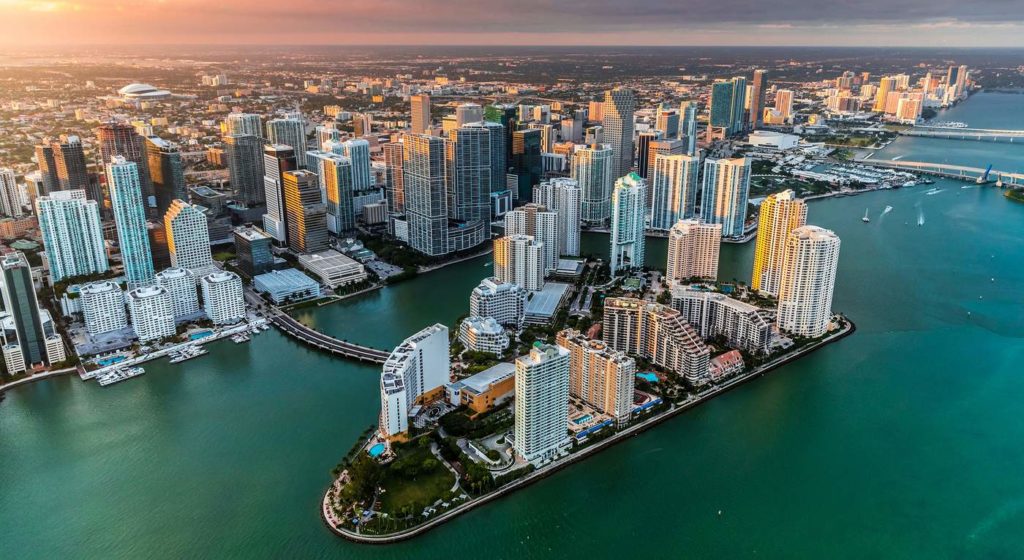 The Magic City abounds in exceptional restaurants, exotic cuisines, and spectacular meals. Besides the fact that Miami's dining scene was once regarded as unimpressive, the culinary reputation has undergone a surprising renaissance in the last two decades. So, nowadays you can find plenty of restaurants in Miami, some of which are internationally acclaimed ones. Even though most of such eating places will leave your pockets feeling a bit emptier, dining there would be a memorable experience. Hence, we decided to list the most expensive restaurants in Miami for unique fine-dining experiences.
Nobu Miami Beach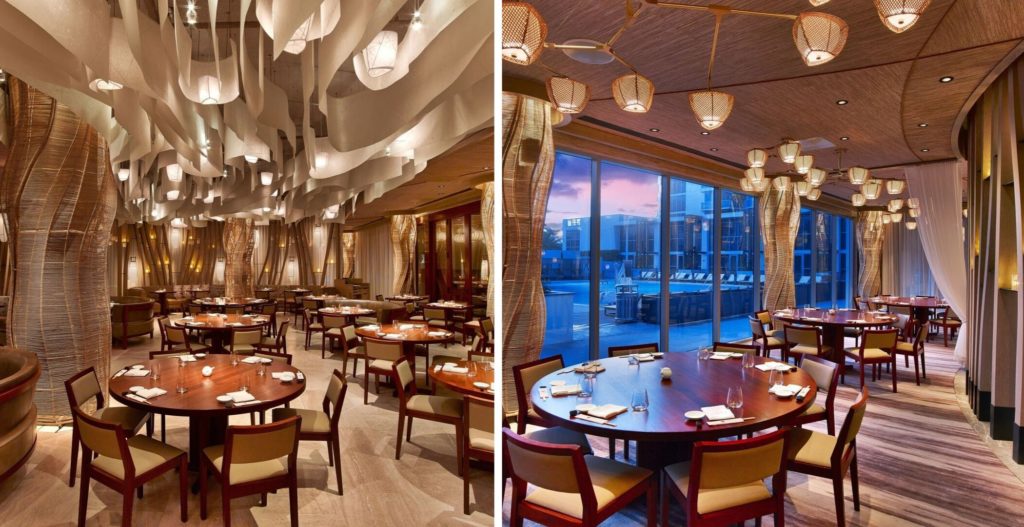 Head to Miami Beach and be ready to see one of the best places in the city. Chef Nobu Matsuhisa, one of the most popular chefs whose empire of restaurants keeps growing, has been responsible for creating the menu. Thus, you can enjoy salads, all the classic sashimis and plenty of other tasty dishes. What's characteristic about this place is the traditional lanterns, the gold cherry blossom décor and washi paper art. The hotel this eating place is part of has a branch of Malibu Farm. So, if you're staying at the hotel, make sure you visit it and try the mouth-watering Japanese food by Chef Helene Henderson.
Los Fuegos by Francis Mallmann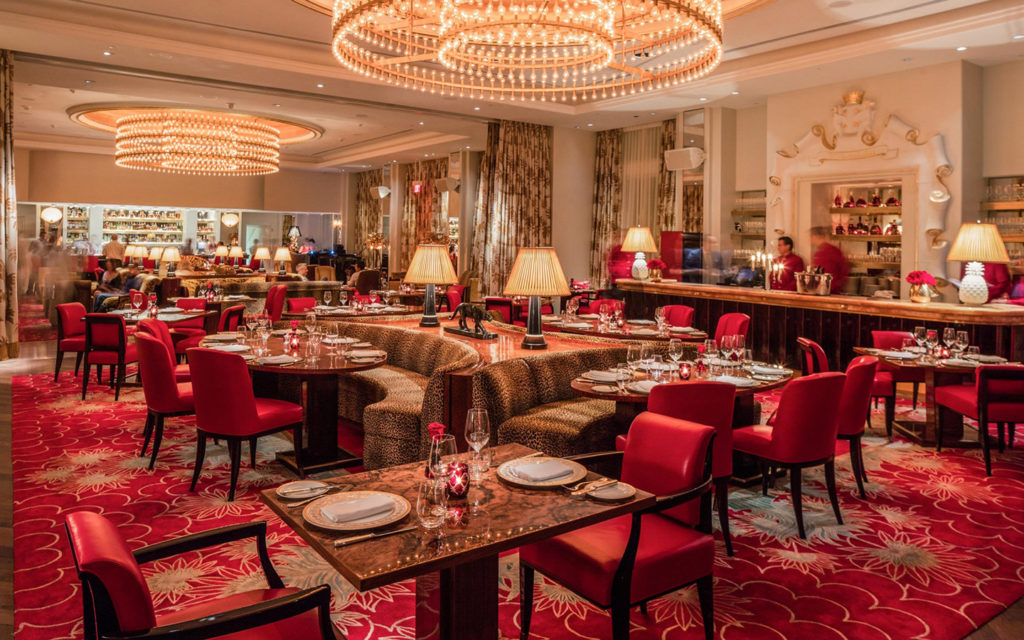 Chef Francis Mallmann, one of South America's most celebrated chefs, brings an Argentine grill-house in the Magic City. You can find this place in the Faena Hotel, which features a traditional fire kitchen designed especially for the chefs' needs. So, you can witness open-fire cooking. You can enjoy the food there all day long, but the Sunday Asado seems to be the most popular place for people to visit this eating place. It might be expensive for your budget, but enjoying the ancient art of South American live-fire cooking is priceless.
Il Mulino New York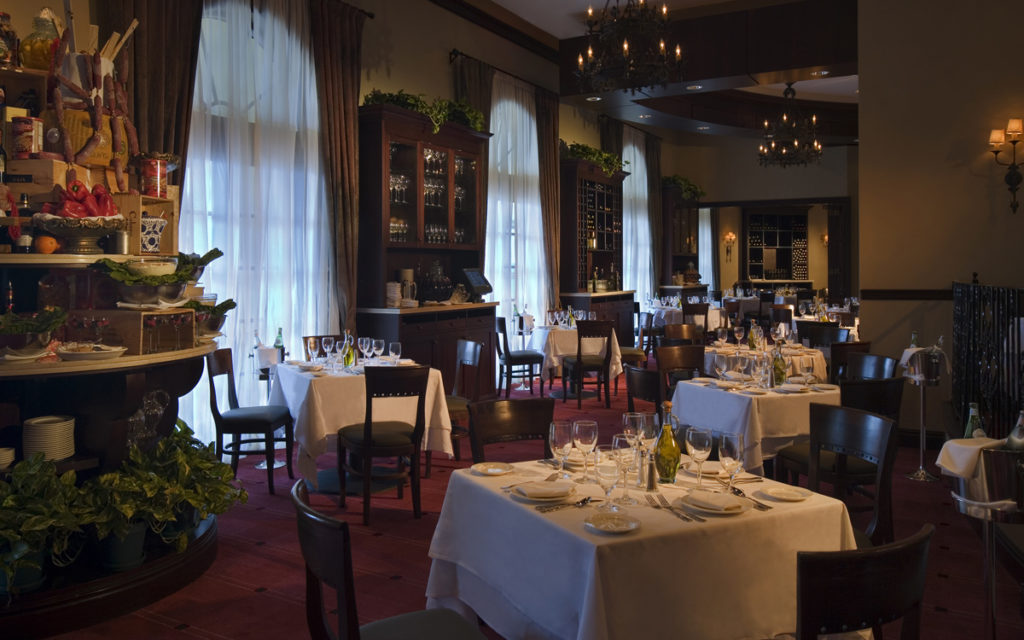 Il Mulino New York is a New York hotspot, which can be found on two locations in Miami, Sunny Isles' Acqualina Hotel & Residences and the luxe SoFi area. Both locations are worth visiting as they offer high-quality cuisine and an exceptional atmosphere. Il Mulino New York is considered to be one of the pricier Italian restaurants in the city. Nevertheless, the rich food, the complimentary selection of signature starters and the spectacular wines, are definitely worth the money. What's more, the romantic setting is ideal for a perfect date night, especially if you want to wow your partner.
Texas de Brazil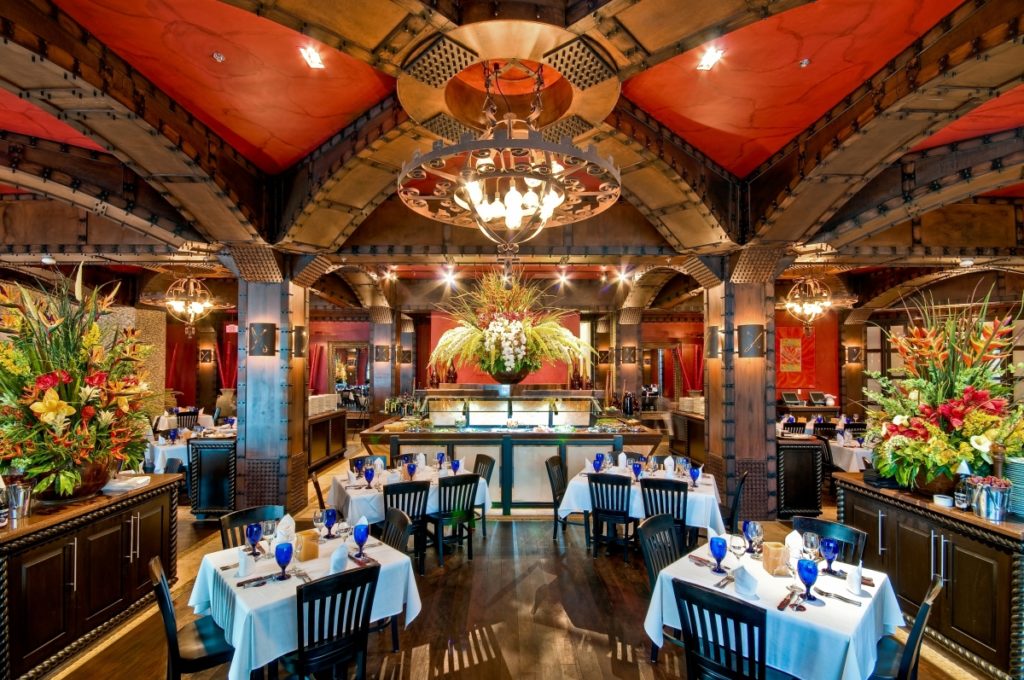 Texas de Brazil is a Brazilian style steakhouse located in Miami. What's unique about this place is that servers go from table to table, offering several different cuts of meat, such as filet mignon, pork ribs, flank steak, leg of lamb, Parmesan chicken and pork, and plenty of other options. Additionally, you can also enjoy the different hot and cold salads, the delicious side items, as well as deserts. If you have a sweet tooth, you'll love their dessert menu which features Brazilian desserts and American favorites.
Barton G.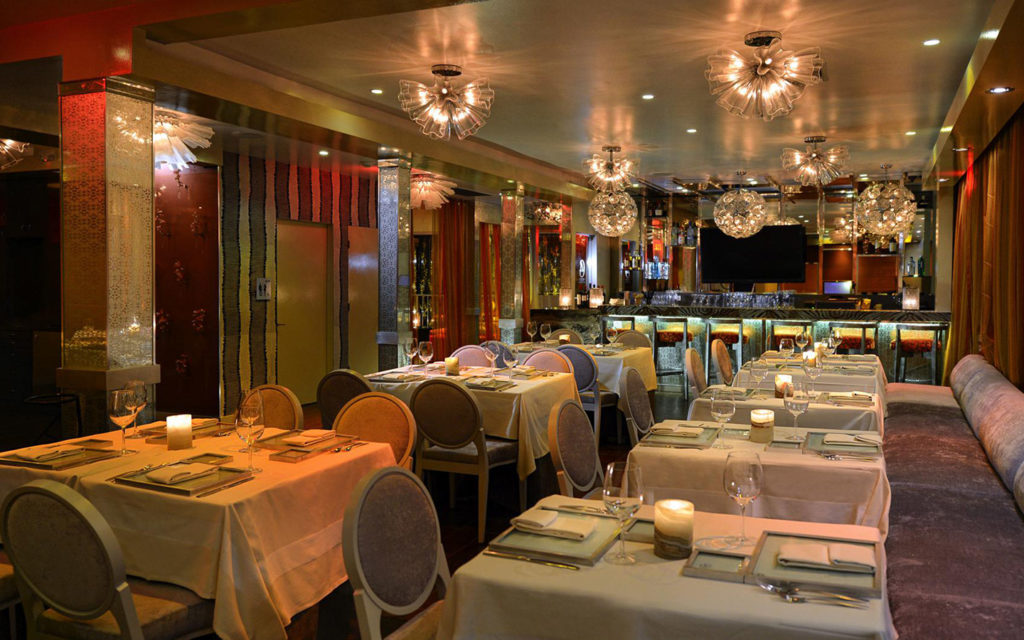 Barton G. is another high-priced restaurant that offers unique menu items. What's astonishing about this place is the elegant indoor dining room and lush outdoor dining space located in an orchid garden. You can taste plenty of unique dishes typical for this place, such as Sassy Crab Cakes, Monkey Mahi, Lobster Pop-Tarts, and Funyon Salmon. Moreover, you can also find a full-service bar there, as well as, a great wine list and an extensive dessert menu. Make sure you try the s' mores and a three-pint ice cream sundae. Prior to heading there, it might be best to reserve first as it can be quite crowded at times.
Bazaar South Beach / Bazaar Mar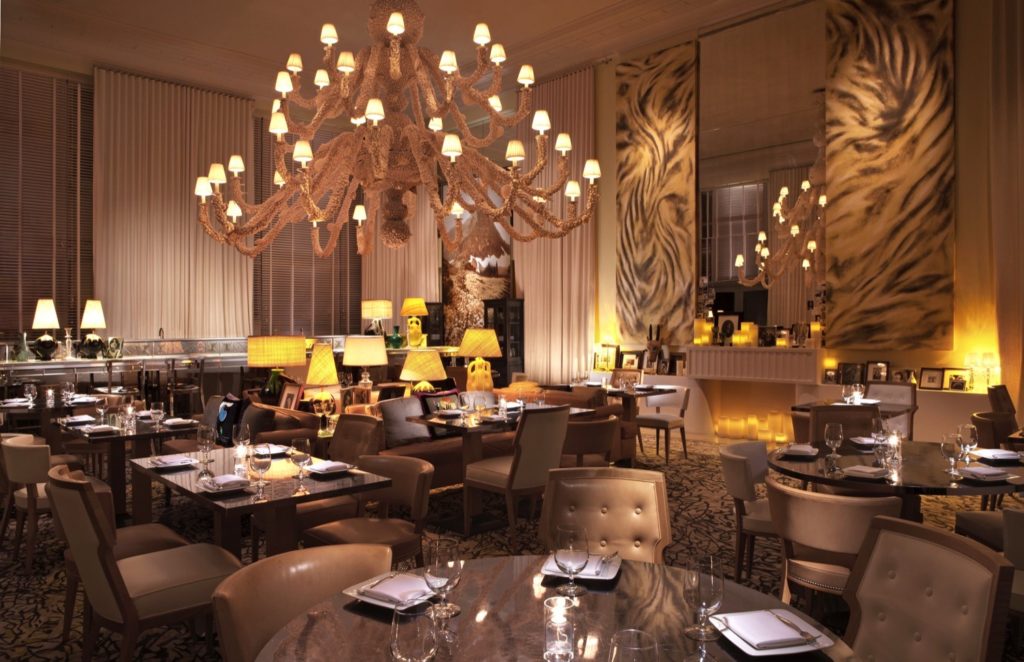 The Bazaar South Beach and the Bazaar Mar might be a bit costly, but they're definitely worth the price you're paying. You'll have an opportunity to eat inventive dished by Chef José Andrés. The playful and artful dining experience is enriched with high-quality cuisine, which only adds to the ultimate ordeal. These two hotspots are famous for the signature tapas-style plates. This means that you'll be able to enjoy tons of flavor in small bites. The biggest standout foods in both these restaurants include oysters with Caviar at Bazaar South Beach, oysters with Ceviche at Bazaar Mar, and cones featuring uni or caviar and edible gold flakes.
PAO by Paul Qui at Faena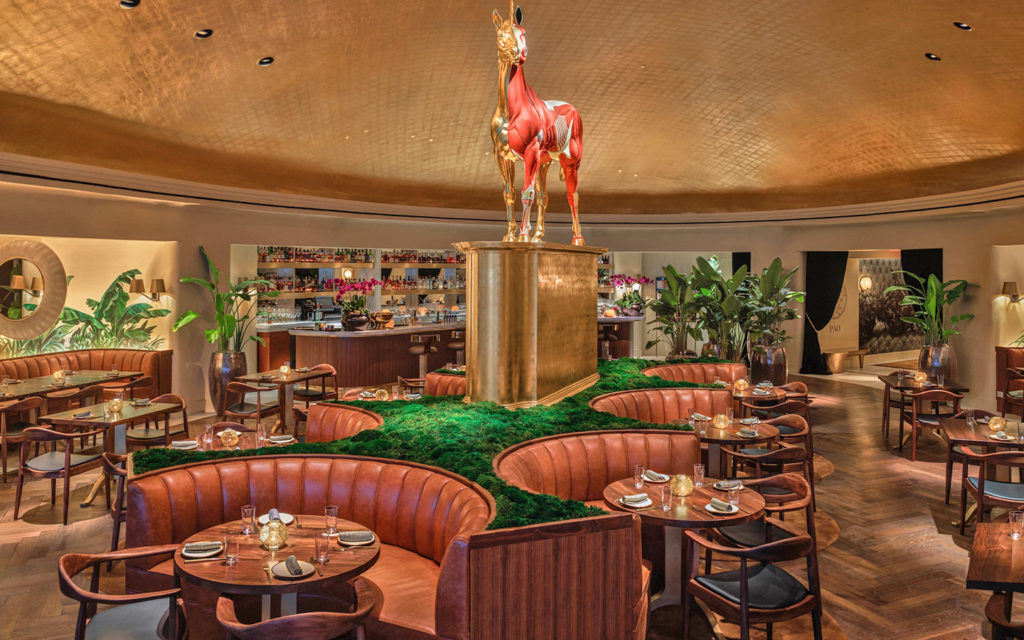 Last but not least, the PAO by Paul Qui at Faena is probably the most opulent hotel you can find on Miami Beach. The place is lavishly decorated in shades of deep red and gold. Moreover, the unicorn theme is prevalent throughout the restaurant, which makes this place a must-visit. If you decide to visit it, make sure you try the Myth cocktail, which is usually served in a fancy copper mug shaped like a unicorn, and the CdB Wagyu Beef Ribeye which will wake up all your senses.