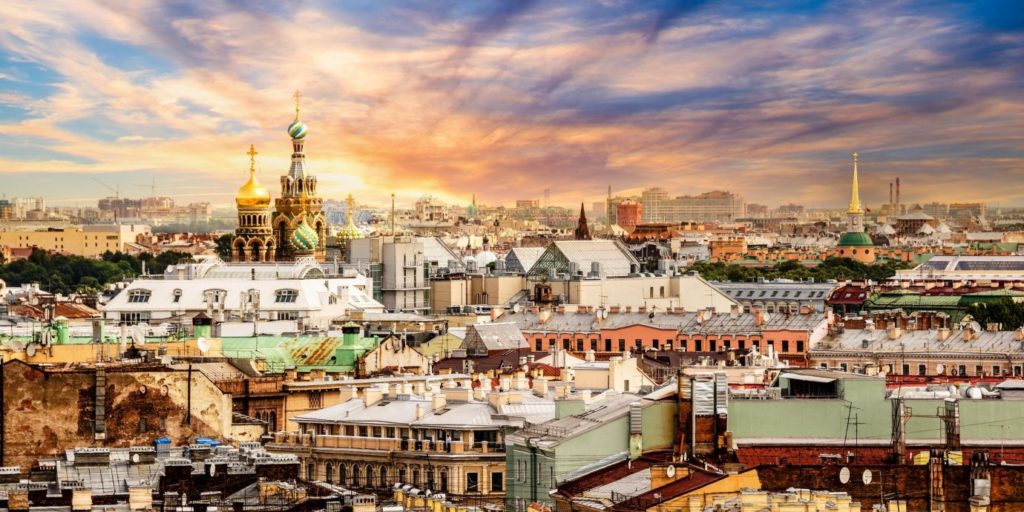 St Peterburg is famous for its historical and cultural significance, but also for its exquisite cuisine. From traditional dishes to modern interpretations of classic dishes, you can find everything here. Because of so many interesting and diverse restaurants, people can be in trouble with not knowing which one to choose. To help you out, we made a list of 6 best restaurants in St Petersburg, so take a look.
Probka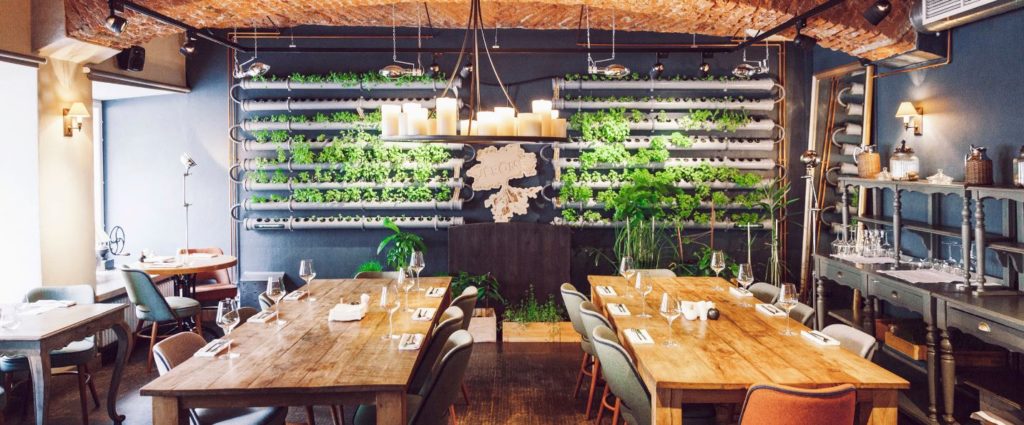 Famous chef and entrepreneur Aram Mnatsakanov owns Probka on Dobrolyubovy, which is one of his six restaurants. This restaurant is famous for its large open kitchen. Manu is filled with traditional Italian food. Probka has its own baked fresh bread, which is made every day in their antique oven. The restaurant offers special experience to its customers via a chef's table, which consists of you being located in the first half of the restaurant, in front of an Italian chef Antonio Fresa. You will be able to see how Fresa cooks for you, while he explains his dishes, the ingredients, and his cooking techniques and decisions. The restaurant also offers you more than 100 different wines to choose from.
Korushka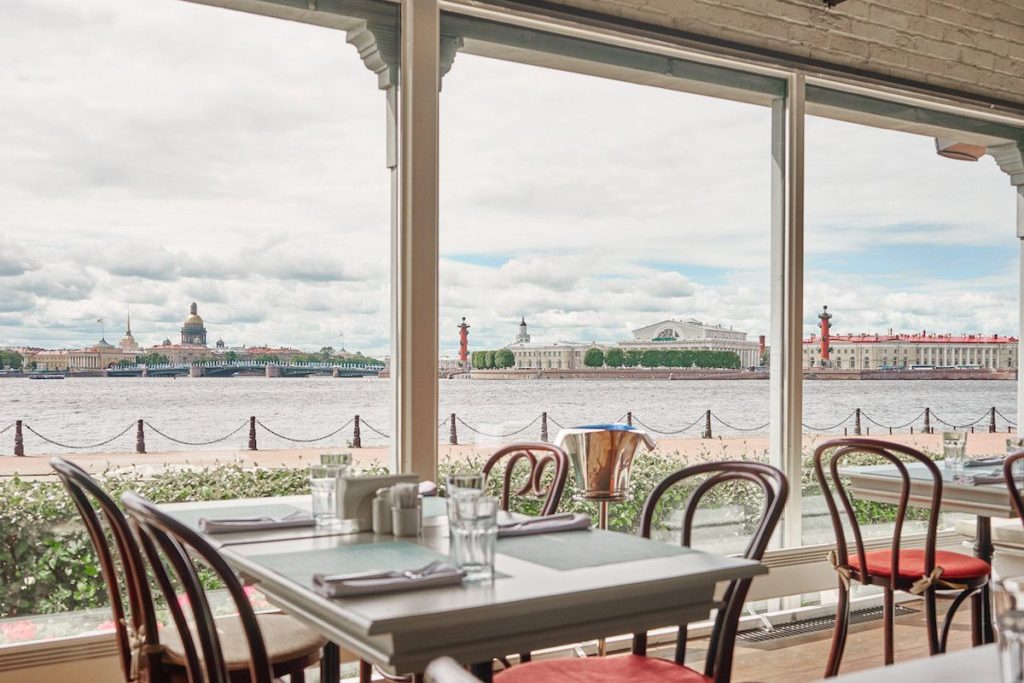 Located in the city center, Korushka is considered to be one of the most beautiful restaurants owned by the Ginza Project. It is also the only restaurant on Zayachy Island. You have two options here: you can dine on the terrace with a view of the beach, or you can dine indoors with a beautiful view of the Winter Palace, the Palace Bridge, and Vasilievsky Island. The restaurant has two spacious halls with big windows, which add to the beauty of its interior. The Georgian and European food is the most common on the menu. You will also be able to choose between a diverse selection of fresh fish, including the eponymous Korushka (smelt fish). This is especially possible during the end of spring and during the summertime.
Bekitzer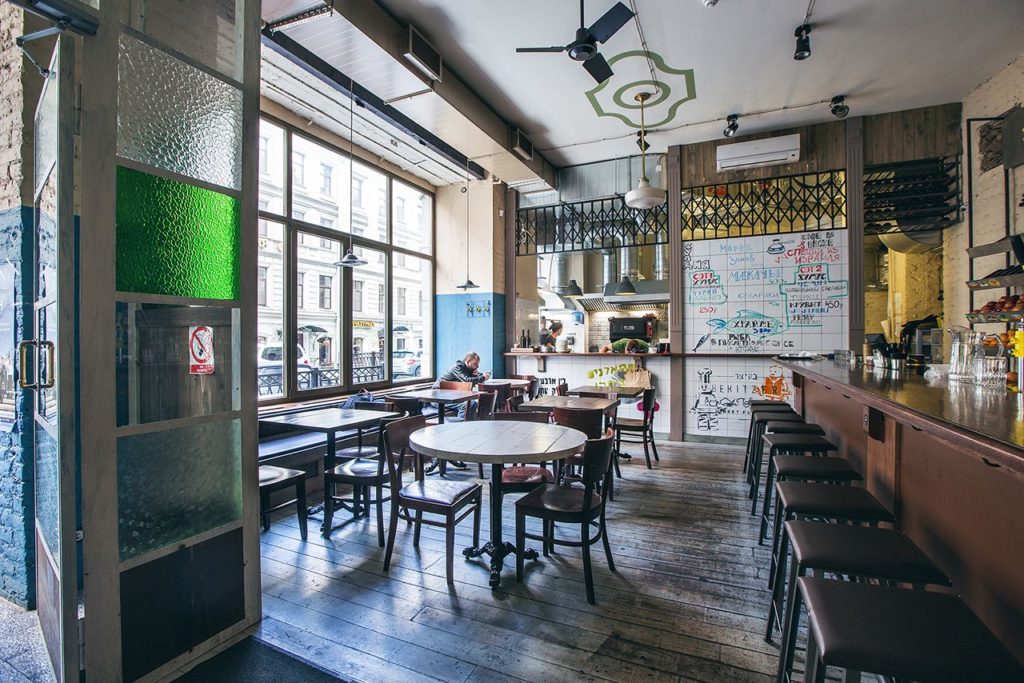 Located on trendy Ulitsa Rubinshteina, the Israeli restaurant Bekitzer is well known in St Petersburg. The shared tables and bars are mostly crowded here, and the whole atmosphere seems festive. Hummus, sahib, shawarma with kosher meat, and falafel are mostly served from the menu. While you are waiting to be seated, the bartender can suggest to you which cocktail to try. The Israeli wine is also served here, and the restaurant is famous for its quick service.
Teplo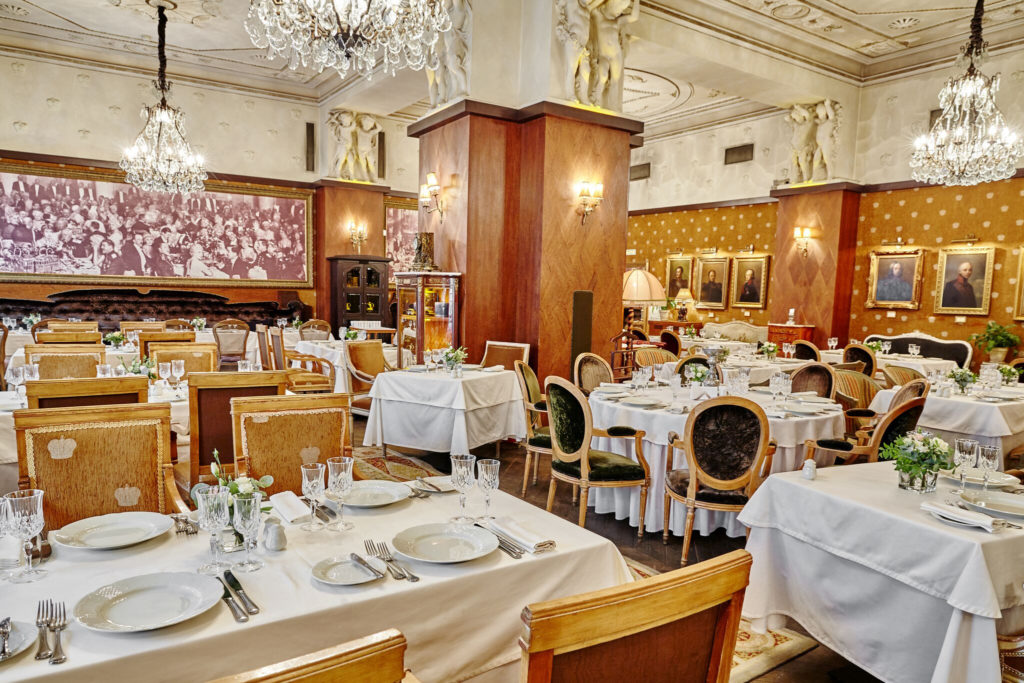 The interior of this restaurant is full of books in different languages. The beautiful design is not all Teplo has to offer. Their menu has numerous dishes, so everyone can find something for themselves. The restaurant was opened in 2008 and is considered to be an affordable spot for dining. Its name means warmth, and the whole experience in this restaurant will warm your heart. The menu includes a traditional borshch soup, beef Stroganoff, Asian-style rice noodles with shrimp, Napoleon cake, and others. You will be able to try out Georgian or Italian wine here. During the warm months, you can even dine outside, where you will have the feeling that you are in someone's bright garden.
Ginza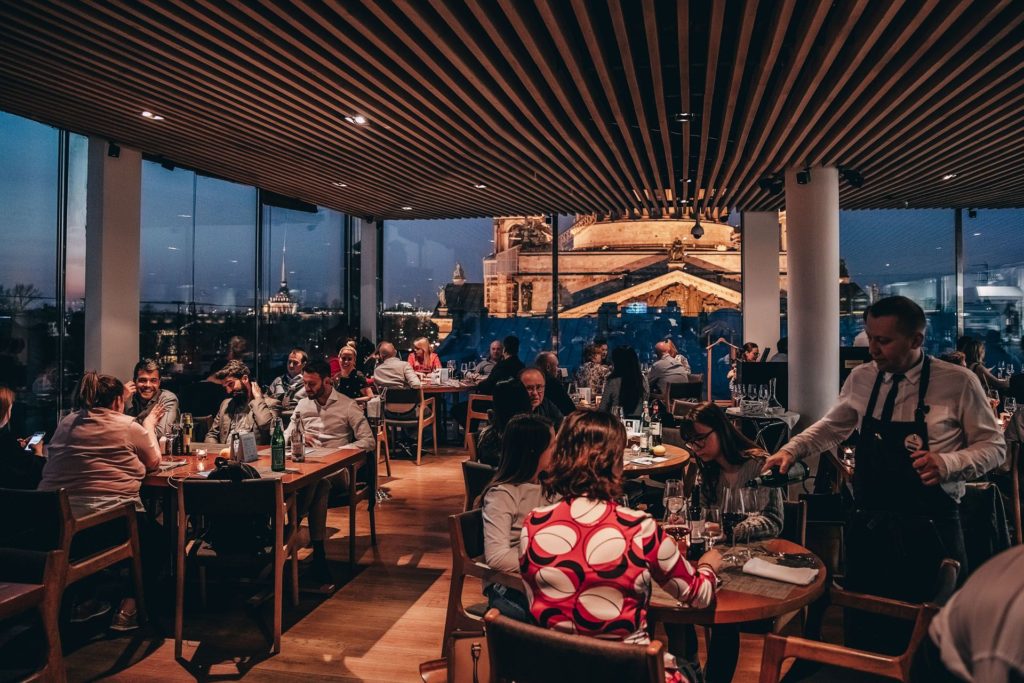 One of the trendiest restaurants in St Petersburg, Ginza is the restaurant where the city's social elite gathers. The restaurant was opened in 2003, and since then, it has been the destination of some of the hottest parties in the city. But do not let the simple interior design fool you, because this is the restaurant which offers high-quality food and friendly staff. The menu offers Japanese and Italian food. When it comes to Japanese cuisine, its traditional recipes have been altered to suit European tastes.
Russkaya Rybalka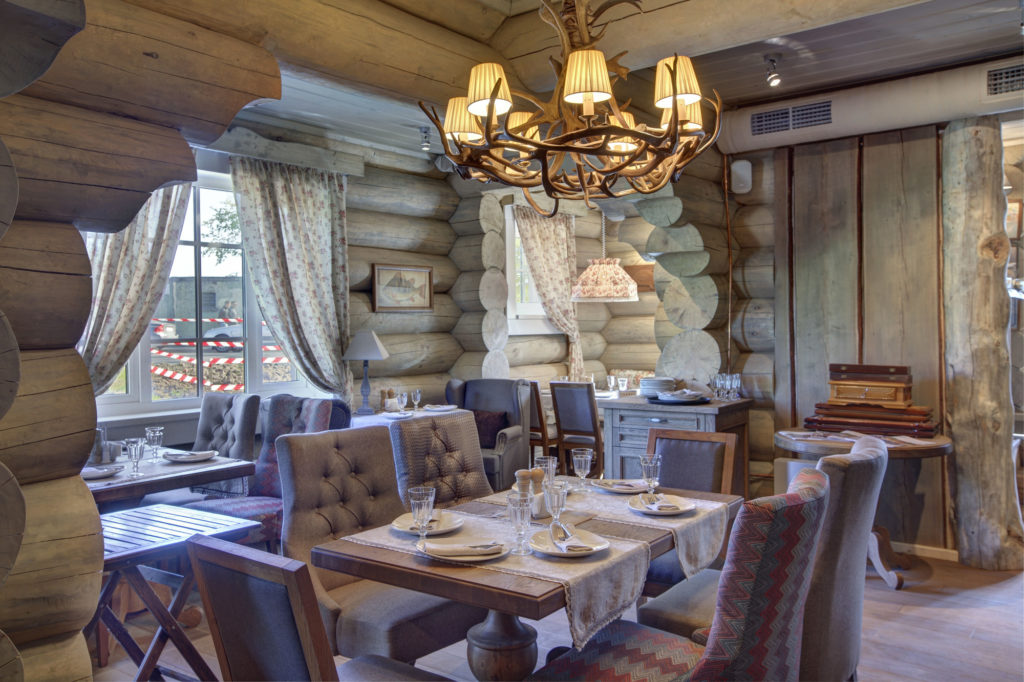 Russkaya Rybalka or the Russian Fishing is a picturesque wooden hut that will bring you a unique experience. The hut is overlooking a lake full of fish, and unlike many restaurants, here guests catch their own dinner. The options include carp, starlet, sturgeon, trout, crayfish, and others, and once you caught your food, the chef will prepare it for you. It can be smoked, baked-on charcoal, or you can choose some other way of preparing your fish. If cathing your own food is not your thing, don't worry, because the restaurant has taken care of you too with their own fish. The atmosphere is friendly-oriented, and the restaurant has hosted Vladimir Putin and Jacques Chirac.