The Most Expensive Restaurants in London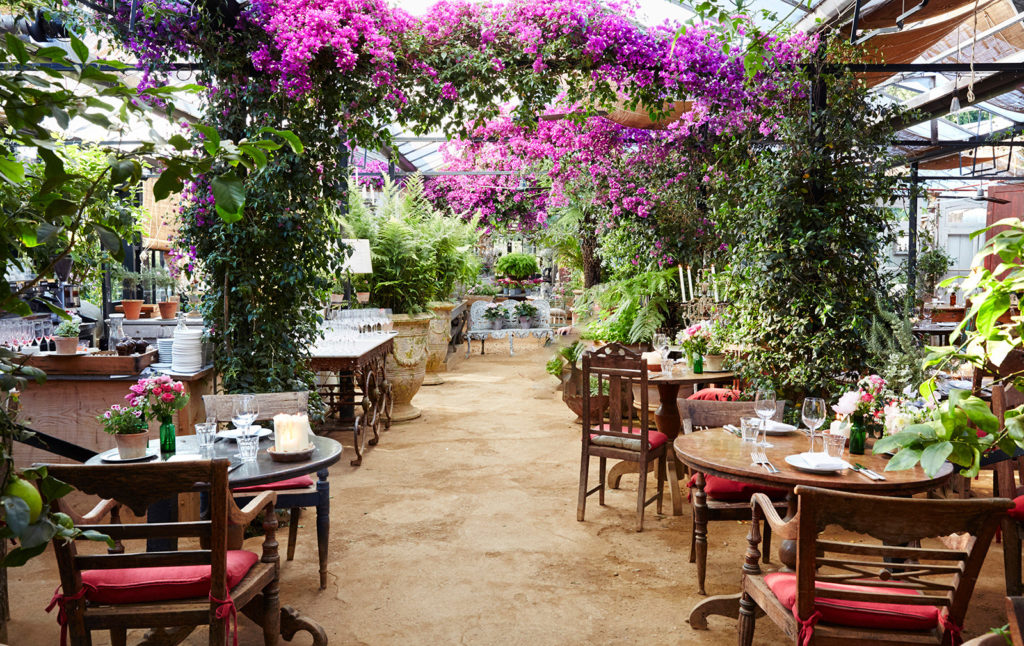 If you want to eat in London, you have to know that its restaurant scene is booming and is considered to be one of the fine dining capitals of the world. So, you will be impressed with the quality of service, delicious cuisine and beverages on offer!  More than 60 posh London restaurants have been awarded Michelin stars, so it can be hard to decide which exclusive restaurants are worth your time. Here is a list of very expensive but tasty fine dining eateries.
Alain Ducasse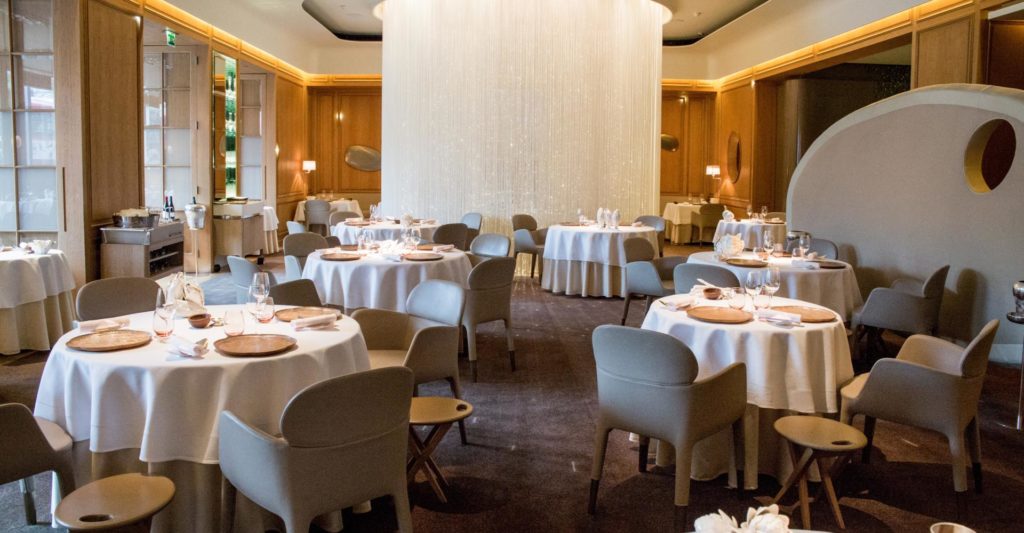 If you want to try French cuisine in the heart of London, Alain Ducasse is the perfect place for you! Located at the Dorchester Hotel, this exclusive restaurant gives you the opportunity to enjoy French charm. The owner and chef with the same name as one of France's best-known chefs and exactly this hyper-modern 80-seat restaurant is one of only two in London that have been awarded three Michelin stars. The main specialty of this restaurant is lobster with truffled chicken quenelles and guests have the option of choosing three separate wine pairing options.
Sketch Lecture Room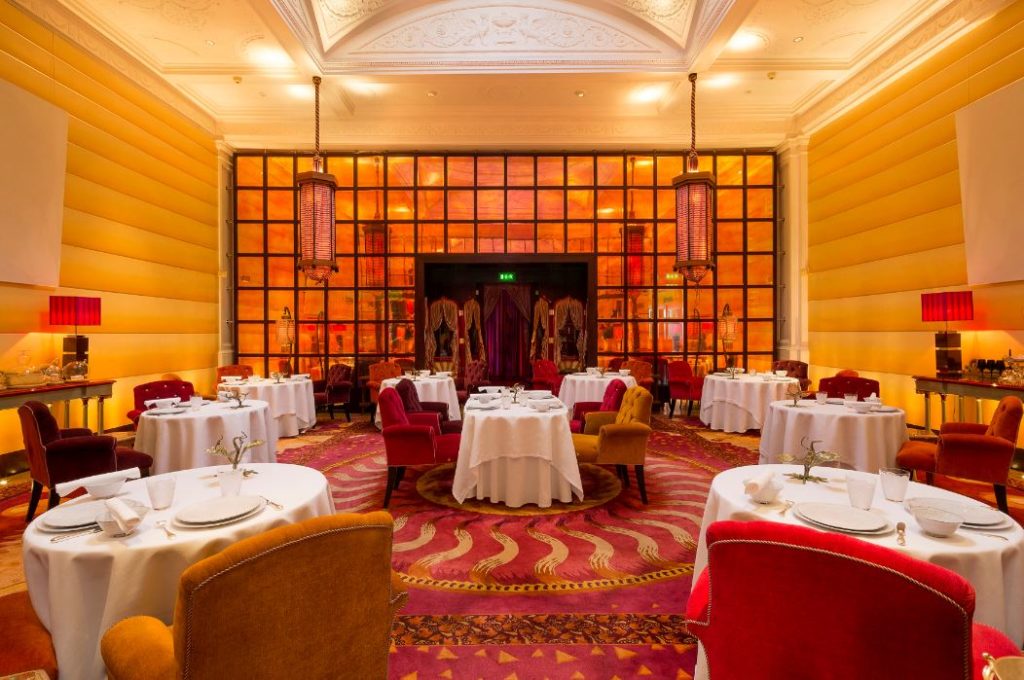 Sketch Lecture Room is a stylish restaurant, reserved for those who have a taste for fine art and exquisite food. Since opening its doors back in 2002, Sketch has fast built a reputation for itself among wealthy diners. The art-deco restaurant designed by Gabhan O'Keeffe was home to Christian Dior's former London salon. Due to elegance and luxury, this place achieved two Michelin stars. Its founder Pierre Gagnaire and his collaborator restaurateur Mourad Mazouz created an exquisite French-themed menu, where we can try Roast Saddle of Deer, Roast Hereford Beef and Poached Fillet of Line Caught Seabass.
Restaurant Gordon Ramsay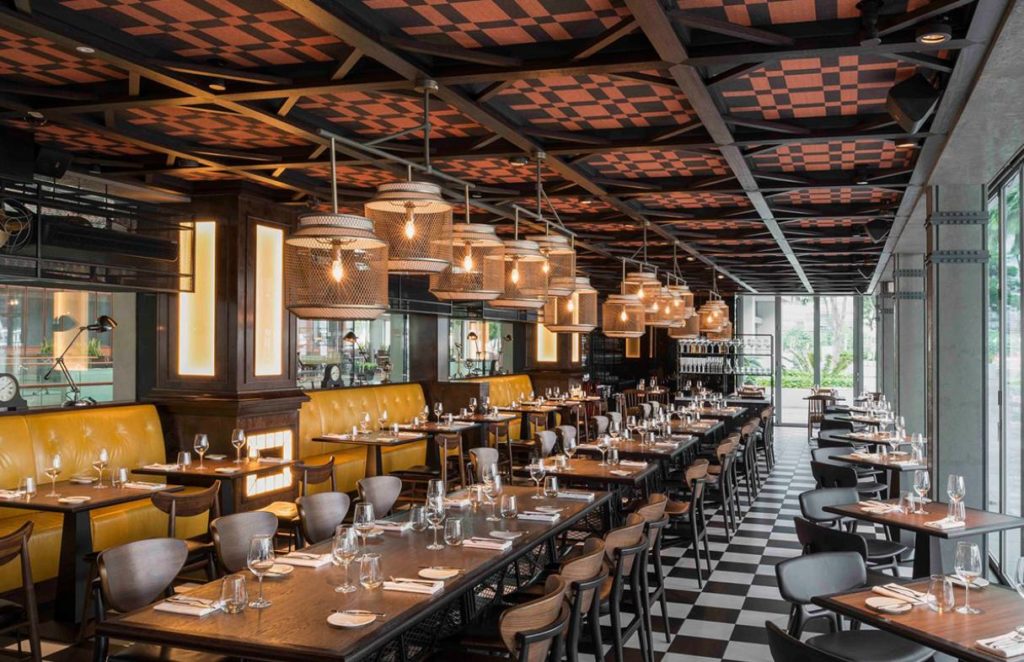 Due to Ramsay's celebrity, it's really quite difficult to get a table at this small restaurant, awarded with three Michelin stars. However, if you can manage to secure a table, you'll be treated to an incredible British restaurant with seasonal offerings. Run by chef patron Clare Smyth MBE, guests will experience a feast for the eyes as well as the taste buds. The delicious menu ranges from traditional fine dining dishes like pressed foie gras or roast pigeon and suckling pig, to lemonade parfait with sheep's milk yogurt for dessert.
Le Gavroche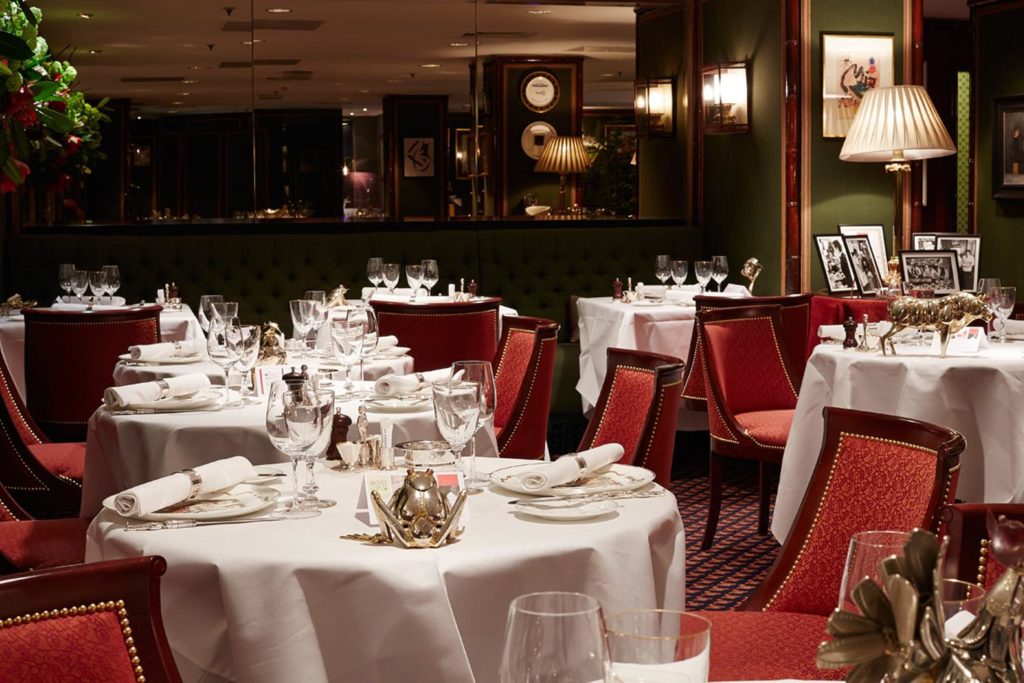 Chef Michel Roux Jr's two Michelin-starred restaurant Le Gavroche is famous for its fine French cuisine. The decor of the restaurant has changed very little since it was founded in the late 60s, and it continues to the thick carpet, heavy wood, gleaming silverware and green leather simply reek of luxury. The prices are absolutely eye-watering in the evenings, but the three-course lunch menu is a good deal: it includes wine, water, coffee, canapes and a shorter, but otherwise equally good, menu. It their eight-course tasting dinner menu features classics from Coquilles St. Jacques (large scallops served with shallots, mashed potatoes and Gruyère cheese) to Mille-feuille for dessert.
Hélène Darroze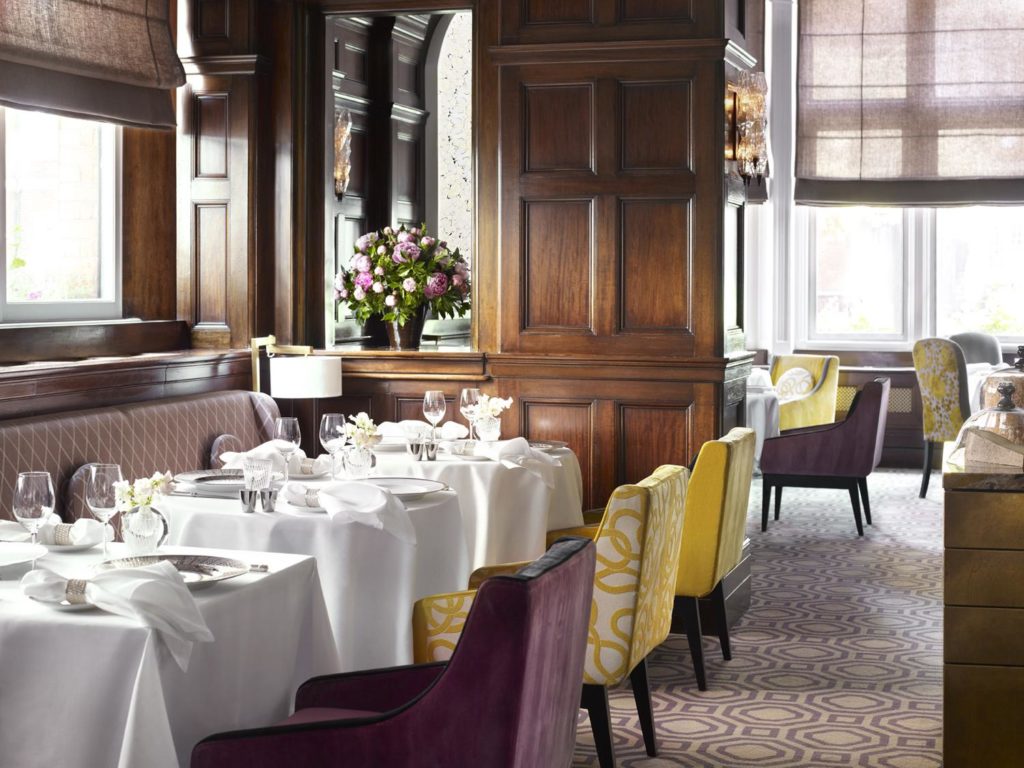 The wonderful menu is considered on French cuisine and includes foie gras terrine decorated with gold leaf. On the very expensive menu, they served vintage wine and champagne, recommended a bottle of Champagne Dom Pérignon with salmon, caviar or scallop.
Marcus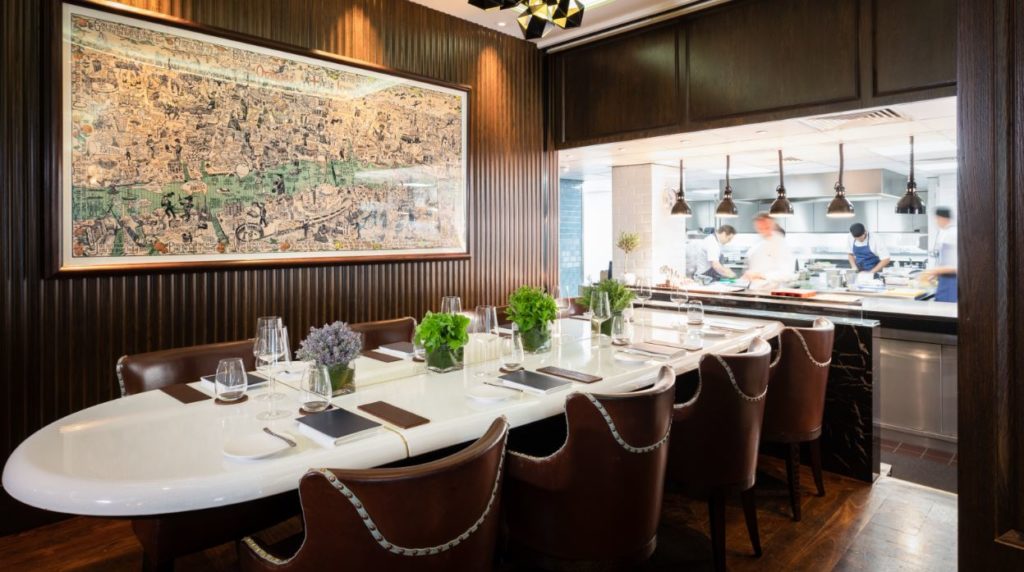 Marcus is one of the most expensive restaurants in London with its two wine pairing menus "Sommelier" and "Prestige". The restaurant used to be Petrus under Gordon Ramsay but has found a new life. This place is worth the visit also for the elegant décor. Another thing you'll have to worry about is whether you go for the warm, chocolate, salted caramel or the toffee peanut and milk chocolate nougat. Expensive but brilliant.
We can conclude that eating out is no longer just about the food – it is an art form of the highest order. We are spoiled of a wide choice of restaurants that envelops us in its magic and individual style and provides us with an eating experience that we will be talking about for weeks.