The Best Restaurants in Frankfurt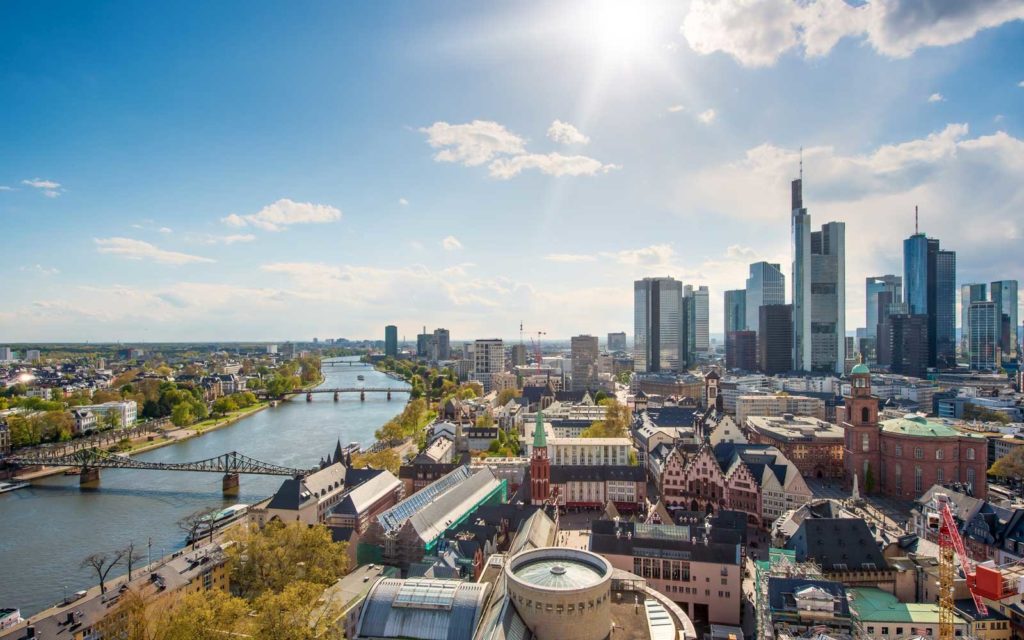 When you travel to Germany, have in mind that Frankfurt is home to one of the richest and most diverse culinary scenes. Traditional or modern, familiar or unusual, from ramen to vegan food, the cuisine here is as distinct as the city itself. When you finish checking out all the great attractions that the city has to offer, choosing a perfect place for eating is the only thing that you need. We will give you recommendations for some of the best restaurants in Frankfurt.
Main Tower Restaurant & Lounge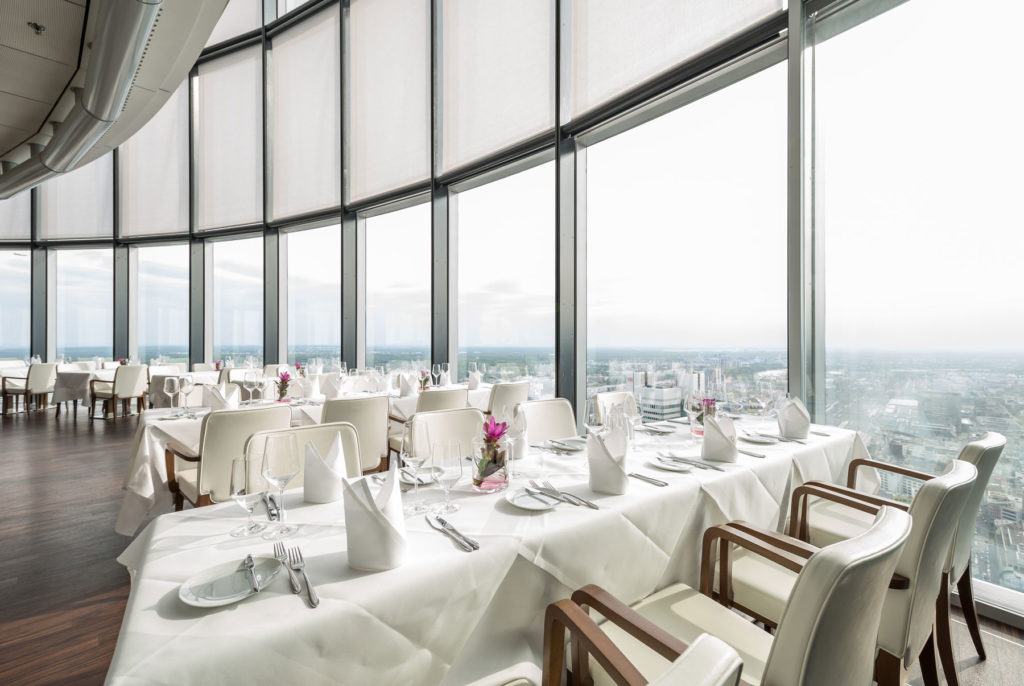 If you want the best possible view of the city bellow during you have to visit the Main Tower restaurant in Frankfurt. The restaurant is located on the 53rd floor in a 200 meters tall skyscraper. Standing at 56 stories high, Main Tower is a familiar sight in the high-rise skyline of Frankfurt's banking quarter. The chef Benjamin Karger is changing menu dishes seasonally. You can combine a three-course meal of your choice and enjoy an amazing view.
Restaurant Villa Rothschild

This beautiful luxurious restaurant with Michelin star is the country estate of the Rothschild family and it is located in Rothschild Park. It is focused on healthy, sustainable cuisine at the former country residence of the Rothschild, surrounded by a ten-hectare park and the Taunus mountain range. The menu gives the opportunity to choose between Grill & Healthy delights, such as pigeon or veal or caviar, which are specialties of the Villa Rothschild. This place is amazing to escape from the fast pace of life in Frankfurt. During the summer, the outside terrace gives you a spectacular view.
Villa Merton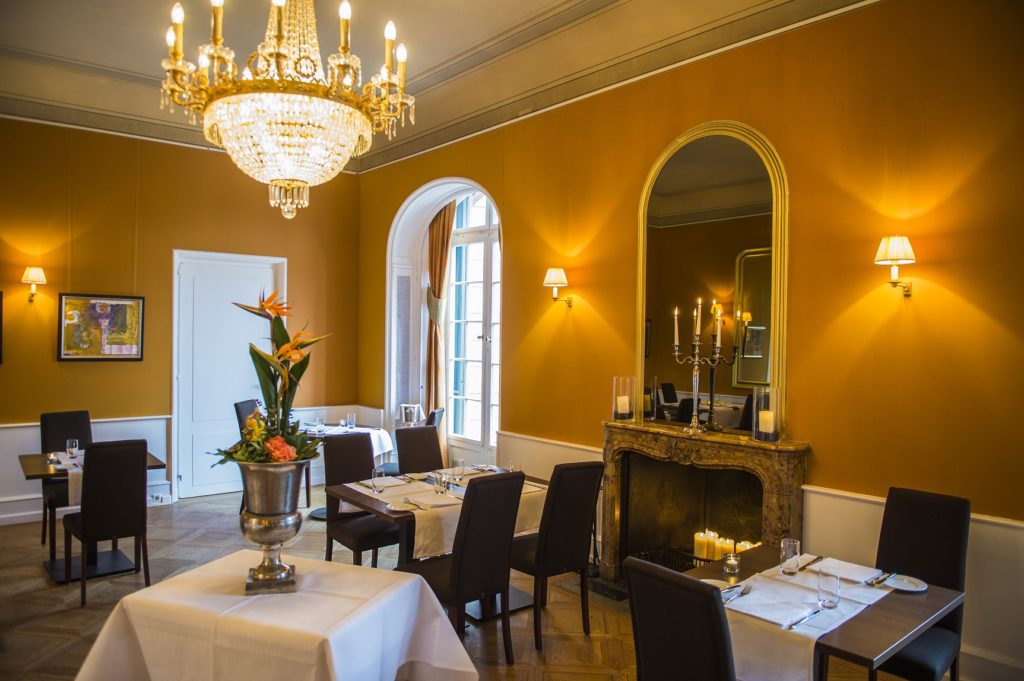 Surrounded in elegant and eco-friendly part of Frankfurt, Villa Merton presents of the most beautiful places located in Diplomatenviertel. Thanks to chef Matthias Schmidt, Merton has been awarded a Michelin star. This Villa, opened in 2003, offers a delicious menu with traditional ingredients such as olive oil and citrus fruits in favor of unique products like Japanese roses, beechnut and oil of wheatgrass. Their renowned menu consists of food created with unusual ingredients, such as rowan berries, catfish liver and thistle oil. A tree-lined terrace offers a natural shade where you can enjoy tasty dishes and a cozy atmosphere.
Zarges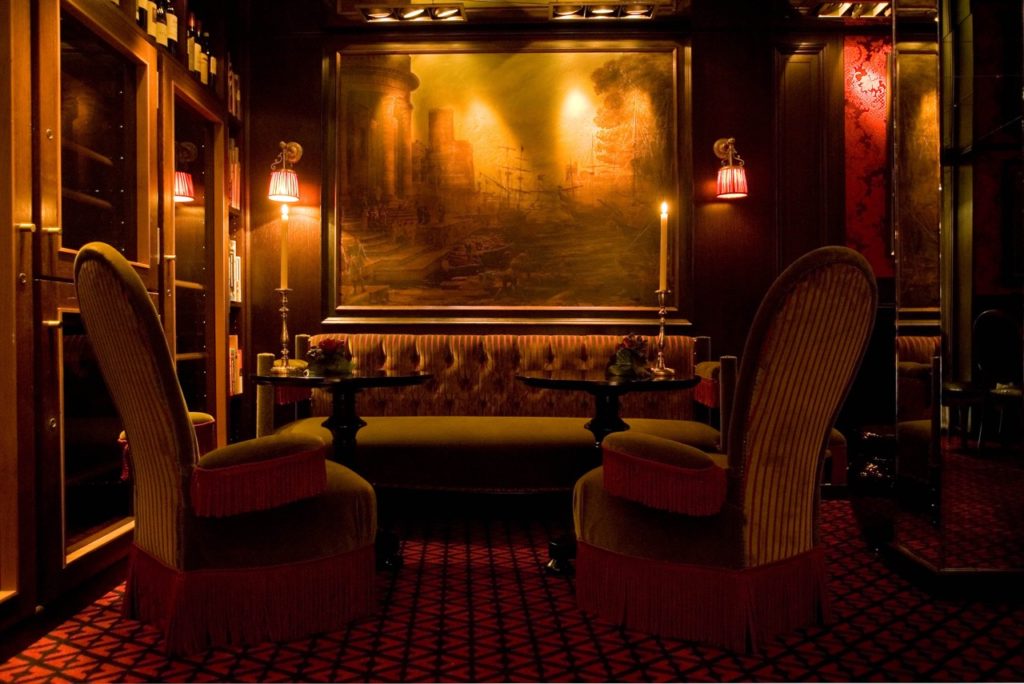 Zarges is a restaurant with three principles in mind: food, hospitality and atmosphere. Designed by Jacques Garcia, the interior is very stylish – red and gold decorations with low-level lighting and large wall paintings, tasteful fabrics, comfy couches, oriental rugs and lamps inspired by the Baroque era. It totally gives you a felling of Paris in Frankfurt. The menu consists of French-Mediterranean dishes served at both lunch and dinner sittings. Some of the various dishes on the menu are Wiener Schnitzel, lobster or goose liver, handmade cakes and pastries. Totally warm and welcoming atmosphere.
Ramen Muku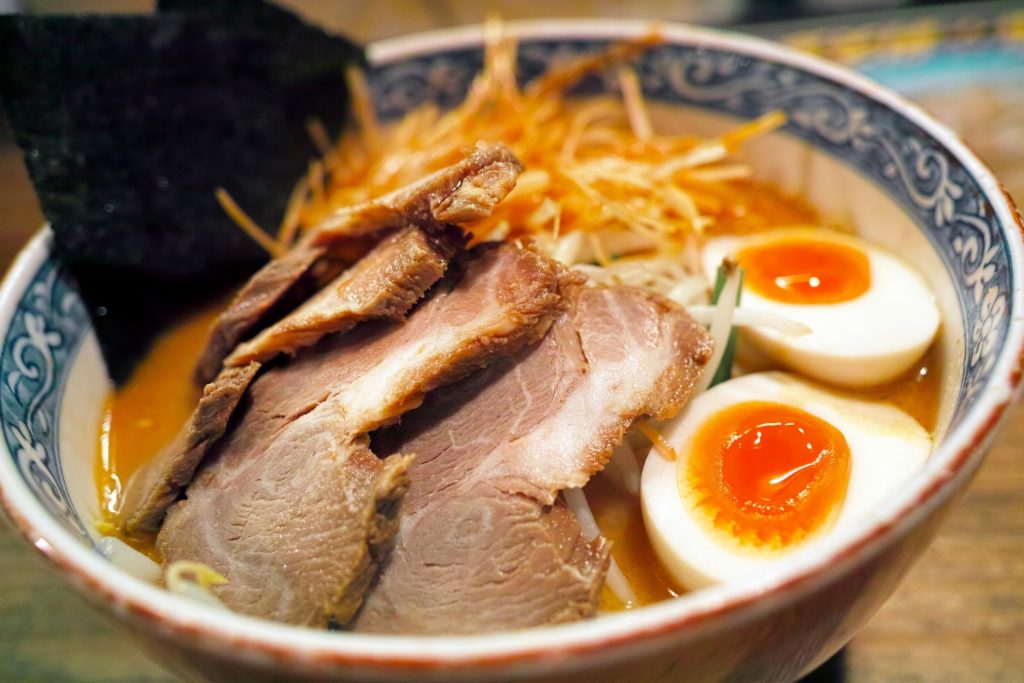 If you want to try some other type of food, this restaurant is perfect for you! This is a truly legendary Japanese restaurant. The menu offers noodles, which are home-made, as is the broth and also the have a lot of appetizers: a miso vegetarian ramen option and delicious matcha ice cream and lots of sake. It a great place for stopping by after visiting the Portikus are a gallery, located halfway along the Alte Brucke (Old Bridge).
Seven Swans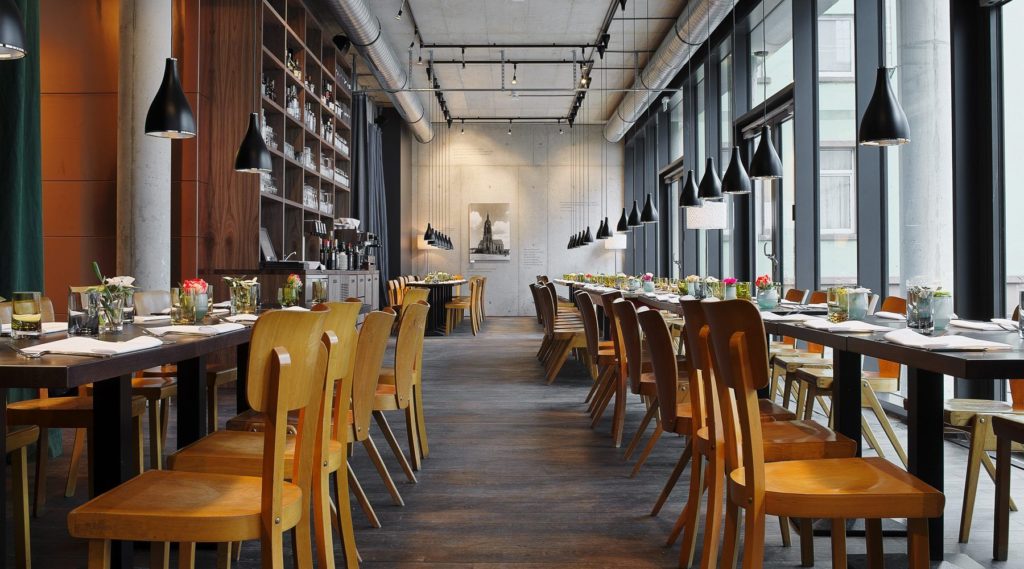 Seven Swans is one of the two vegetarian restaurants in Germany with Michelin star. This amazing restaurant offers a seasonal menu, where you can choose from five or six fixed dishes and drink some of the expert selected wines. The chef is using regional ingredients like fennel, leeks, pumpkin, apple and asparagus. Their specialties are sorrel and gryère as well as birch and homemade yogurt. Very romantic atmosphere with a view of the Main River.
Emma Metzler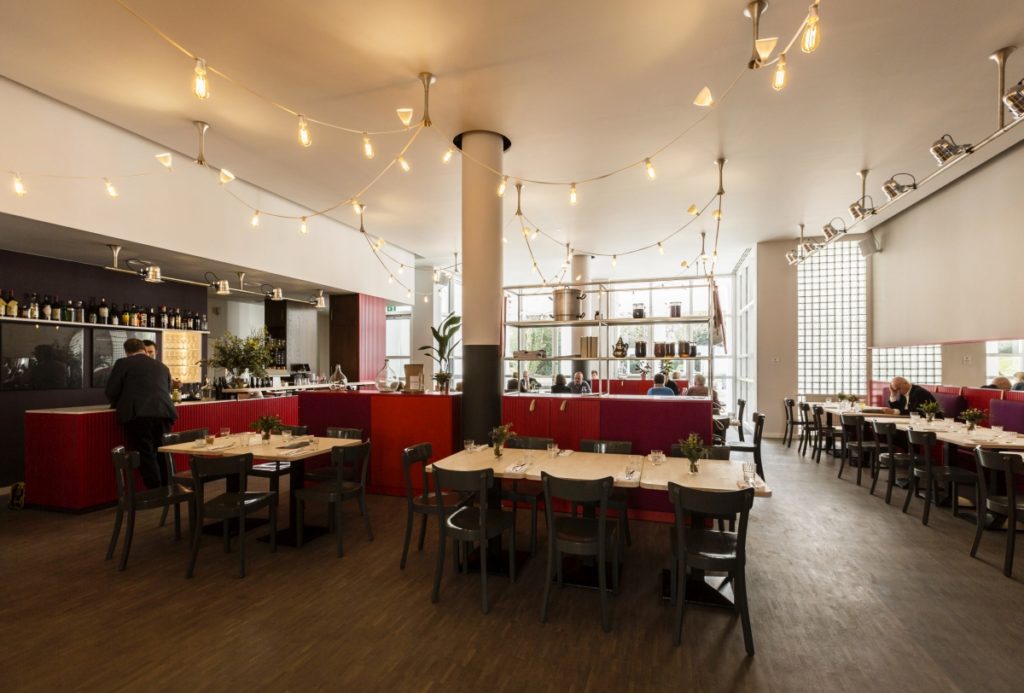 The beautiful design and décor of the restaurant make the perfect combination of the city's restaurant, the city's museum embankment (Museumsufer) and the grounds of the sleek Museum für Angewandte Kunst. With the colorful artwork on the white walls, lobster-red furniture pieces, wall blocks and thick, navy blue curtains make you're staying in this amazing restaurant very cozy. The menu is made of French-German dishes, such as couscous with beets, yogurt and dukkah (a mixture of herbs, nuts and spices) for lunch or fennel bratwurst for dinner. The surrounding is very nice, so after a meal, there is Eiserner Steg bridge is you decide to take a walk.
So, when you plan a visit to Frankfurt, eat and drink as the locals do! Notice that the majority of Frankfurt's restaurants are closed on Mondays. Gutten Appetit!