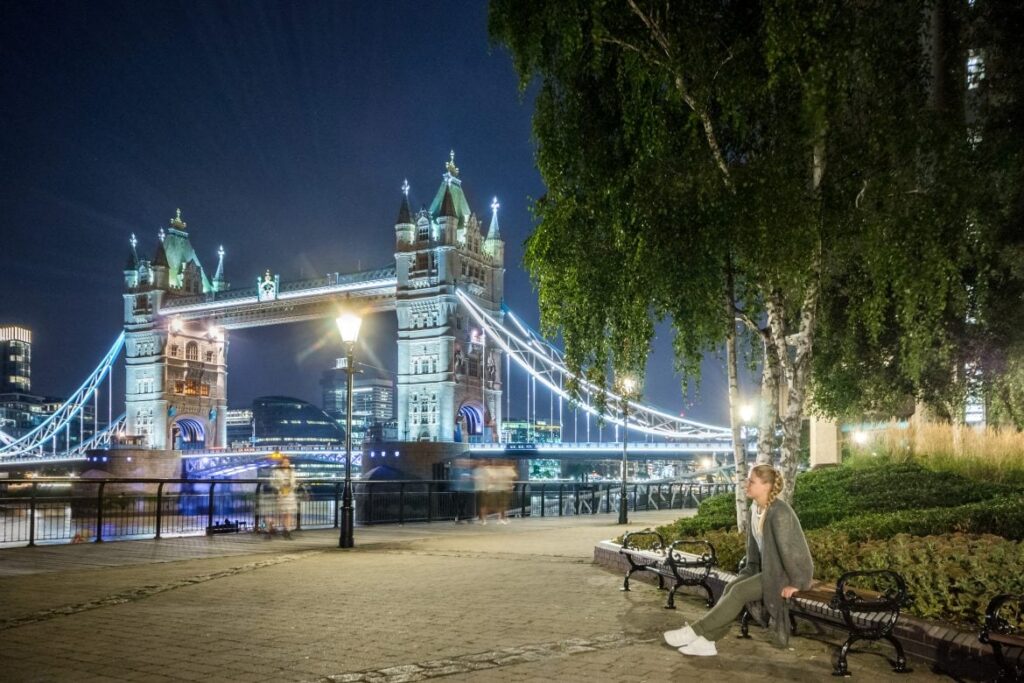 When you think about London the first thing that might come to your mind is it's the home of Harry Potter. But you could also be thinking about getting yourself a cup of tea, or the Big Ben or even Queen Elizabeth and her corgis.
For now, let's set those things aside and let's think about the nightlife in London. If you're planning to go there and you already have an itinerary set for the day but not for the night then continue reading on to see what we recommend doing at night in London.
Night Bus Tours
Take one of the nighttime buses that are available. Here are some suggestions for bus excursions that can be taken at night.
1. Open Top Bus Tour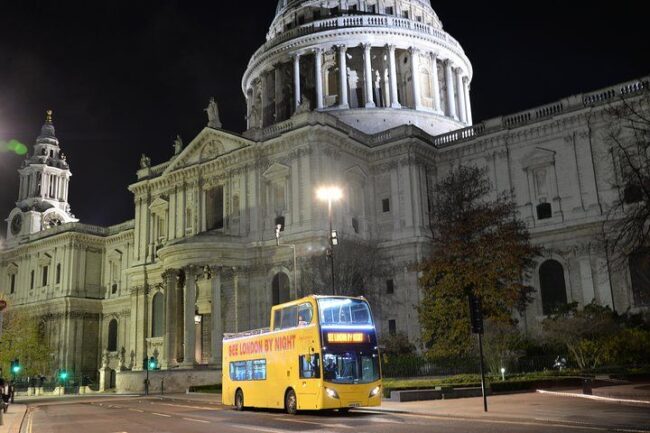 When there are other methods to explore the country at night, why suggest a bus tour? This is due to the fact that you'll be able to take a guided tour in the evening on the London by Night Open Top Bus Tour. You will visit some of London's most well-known attractions on the tour.
To get tickets you can go visit the website of Big Bus Tours.
2. The Ghost Bus Tour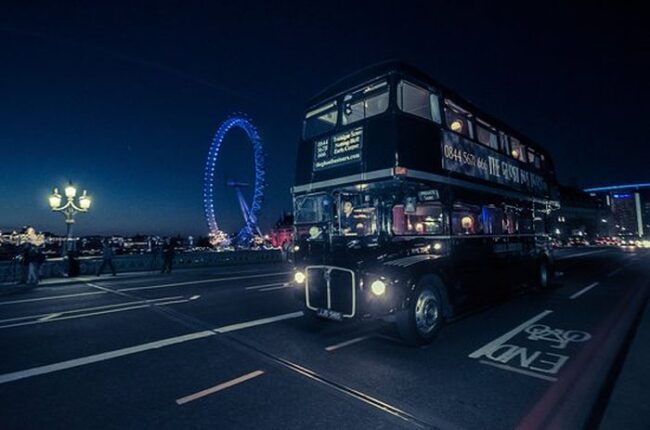 Do you fancy a tour that's a bit more on the creepy side? Experience an evening of stories from London's seedier side by taking a journey on the Ghost Bus. While on this tour, expect stories of murder and darkness, with a bit of hauntings. There will also be actors onboard and spooky special effects to make it the most memorable tour.
To get tickets you can go visit the website of Ghost Bus Tours.
Night Walk Tours
If you're up for some exercise at night, you might want to consider taking a tour then. Continue on below for recommendations.
1. Jack The Ripper Tour
Reading it actually gives you shivers already. But, yes you read it correctly. There is actually a Jack The Ripper night walk tour available. You will walk the streets of Victorian Whitechapel where you will pass by the crime scenes where some of Ripper's victims perished. A dedicated "Ripperologist" will be guiding your way as the tour progresses.
To get tickets you can go visit the website of Jack The Ripper Tour.
2. Pub Tour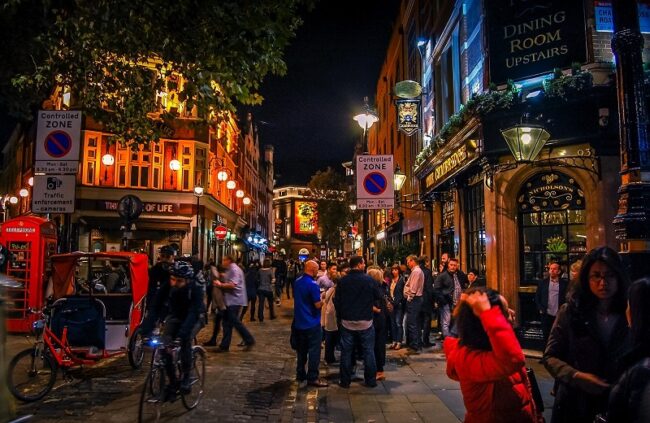 If you're not up for something spooky, you can always try going to a pub crawl. London Pub Crawl is one of London's biggest and best pub and bar crawls. You get free entry to 5 bars, free shots at each venue, drinks deals everywhere, a photographer will be with the group all night and it'll be the best night ever. You'll get to choose from three different pub crawls available and those are: West End Pub Crawl, Camden Pub Crawl and Shoreditch Pub Crawl.
The West End Pub Crawl happens every day in Central London, while Camden Pub Crawl and Shoreditch Pub Crawl happens every Friday and Saturday. A new tour has been added which is the Clapham Pub Crawl which also happens every Friday and Saturday.
You may reserve a spot on one of the tours online at their website. The advantages of booking online include up to 50% savings, an E-Ticket, the ability to change the date of the tour by sending them an email, and a special discount on group tickets.
There are other pub crawls around London that's available if you would like more options.
3. The London Lens Project
Not only that this is a tour, but this is also a night photography course all in one. Learn how to take effective low light pictures with your digital camera as you explore the South Bank area of London. This tour will cover basic photography lessons as well.
The tour costs £120 for 3x people and lasts between 2-3 hours. For additional participants, they will have to pay an additional £20 per person. Equipment is not provided but they do offer to rent cameras and tripods. The cameras are only £10 while the tripods are £5.00 per customer, per tour.
4. Lantern Ghost Tours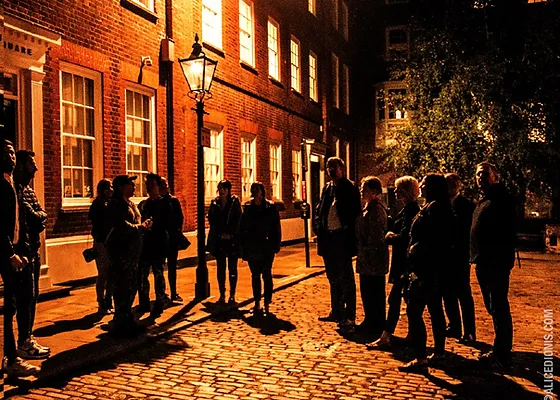 Apart from the Jack The Ripper here we have multi-award winning ghost tours and unique tours. Upon visiting their website there are 4 group tours that you can book and all four are walking tours.
● London Bridge Ghost Tour
Travel back in time to London Bridge, a location where law-abiding people are afraid to go. Learn about procedures performed without anesthesia in the world's oldest operating theater and the ghosts that haunt England's oldest prison. See the "Geese" that the Bishop of Winchester used to provide horizontal entertainment in the numerous stew houses. The list goes on and on and includes prostitute cemeteries, sneaky grog dens, bear baiting, and cock fighting. includes a stop to a 17th-century bar frequented by a ghost dog.
○ The tour costs £16.00 for approximately 90 minutes or 1.5 hours
○ Starting from the outside of Bunch Of Grapes pub, the tour will be passing through Borough Market, The Shard, St. Paul's Cathedral, Southwark Cathedral, Golden Hinde, Clink Prison Museum, Crossbones Graveyard, The Anchor, The George, London Bridge, Tower Bridge
○ This tour is also recommended for adults.
● Royal Maritime Greenwich Ghost Tour
Learn about the World Heritage Site of Greenwich's darker side. Hear tales of drunken sailors being sent to "Shanghai", the Cutty Sark Curse, the ghosts of unfaithful lovers who are unable to move on, and members of the Royal Family whose involvement with the paranormal has caused their spirits to stay.
○ The tour also costs £16.00 for approximately 90 minutes or 1.5 hours
○ Starting from the outside entrance to Cutty Sark Tall Ship, Greenwich
○ The tour is a mixture of indoor and outdoor
○ Also recommended for adults
● Haunted London Pub Tour
Besides the pub crawl tours that were mentioned previously, here's a pub crawl tour with a twist. Join a group or gather your friends to explore London's most haunted pubs. Below is the list of things you will do during the tour.
○ Visit the home of witch trials
○ Discover the real life Sweeney Todd and Mrs. Lovett's grisly pies
○ Take a peak of Dr. Johnson's home
○ Go into the original Bank of England
○ Chat the Professor of Profanity
○ Indulge in London's best and most historic public houses
○ You might even get a glimpse of a ghost or two along the way
○ This tour is also recommended for adults
● Paranormal Activity Tour in Old London
A 2 hour tour of paranormal investigation hunt for ghosts, poltergeists and strange encounters of the supernatural kind. Items like K2 Meters and Dowsing Rods will be used to uncover the stories of murder, plague pits and ghosts that linger.
During the 2 hours you will also explore London's largest execution site, the mountains of bodies commuters walk across daily, the infamous Scratching Fanny of Cock Lane, the grisly end of William Wallace and abandoned gaol cells that imprisoned the world's worst serial killer. It also includes a tour of the traditional London Gin Palace. Each stop the group takes there will be an attempt to contact spirits.
This tour is recommended for adults with a maximum of 10 people.
All four of these are non-refundable, however if you would like to change dates make sure to do it 48 hours before your scheduled tour. A fee of £2.50 per reservation will be made. A new date should be rescheduled. Not attending and late cancellation voids your reservation.
Thames River Evening Bike Tour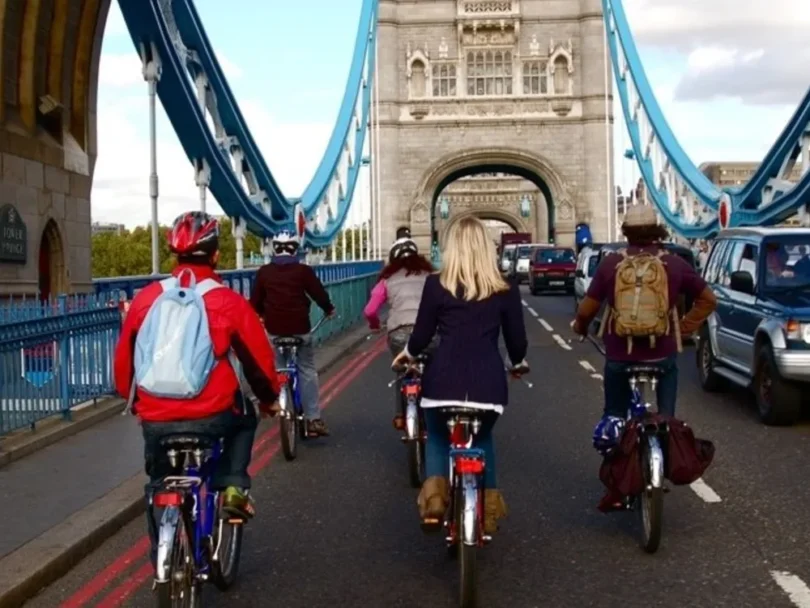 Not up for some walking? With Fat Tire Tours, you may take a 4-hour bicycle trip down the Thames's banks to see some of the city's most famous attractions from a special waterfront vantage point. The tour also brings you to two iconic London markets, Leadenhall and Borough. Riders can refuel at a riverfront bar stop while moving at a leisurely pace.
River Tours
You can end the walking tour by enjoying a river tour, there are 3 city cruises with different themes and 1 dinner cruise.
● City Cruises – The London Showboat
This evening boat tour, which includes some of the top West End performances and a four-course lunch while traveling through London's famous riverside landmarks, is ideal for fans of musical theater. While taking in a theatrical evening on the river, you can dine, sing along, and dance.
● City Cruises – Jazz Cruise
With a live jazz band performing for you as you cruise, making the evening extra jazzy. See the Coca-Cola London Eye's revolving lights to the towering skyscrapers of Canary Wharf Plus, plus a delectable three-course dinner to make it even more delightful.
● City Cruises – Sundowner Cruise
With a live jazz band, the cruise starts off at Westminster Pier, down onwards to the city's main waterway. Get back in time for plenty more evening entertainment after seeing all the fantastic riverside landmarks.
● Dinner cruise on the Thames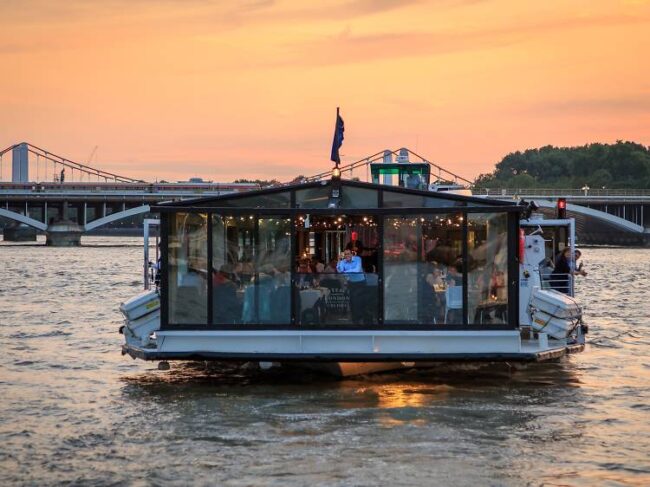 Take the Bateaux London dinner cruise, which includes live entertainment, and enjoy your meal as you travel to the city's sparkling lights and take in all the main attractions.
Now if you're all set to go for the night, just don't forget to book your hotel. Slingo can help you with booking a hotel to enjoy your trip to London.