Top 7 Things to Do in Miami At Night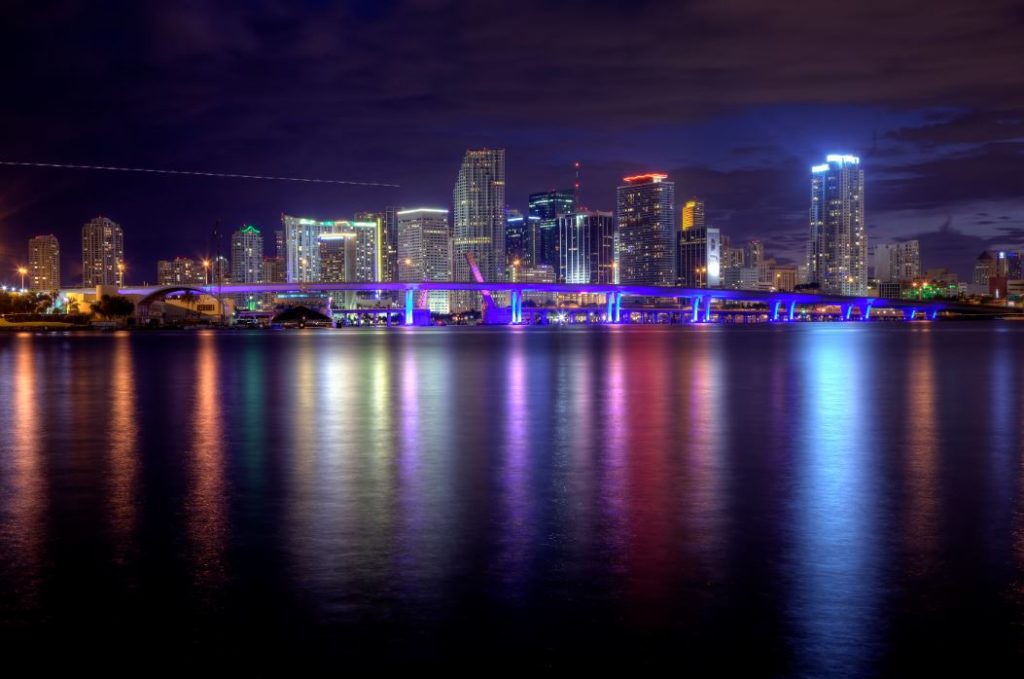 Miami is one of the most exciting destinations for all tourists who choose to visit Florida. The fact is that Miami has fantastic beaches, the weather is beautiful, you can see the various historical sites and feel the culture of this part of the US. However, the truth is that most attractions can be enjoyed during the day. But the question is, what to do at night?
Most people think of a great time at Miami clubs, but that's not all Magic City has to offer. We've decided to give you some great ideas to explore Miami at night and experience something different. Therefore, check the following list for the top 7 things to do in Miami at night.
Big Bus Miami Night Tour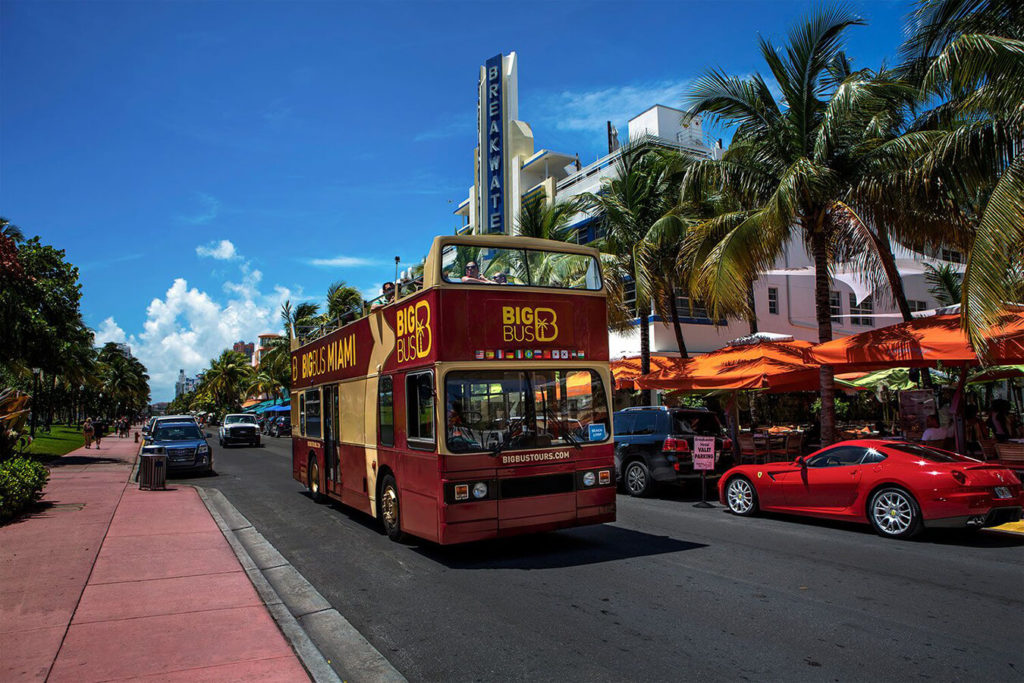 Miami is a really beautiful city, especially at night. If you are visiting Florida's largest city for the first time, the Big Bus Miami Night Tour is a great solution to see many famous places in Miami. The ride takes 90 minutes and you can also see the magic of sunset in Magic City. We have to mention that great thing is the Go Miami Pass which allows you to visit attractive sites while saving some money.
Sunset Cruise and Miami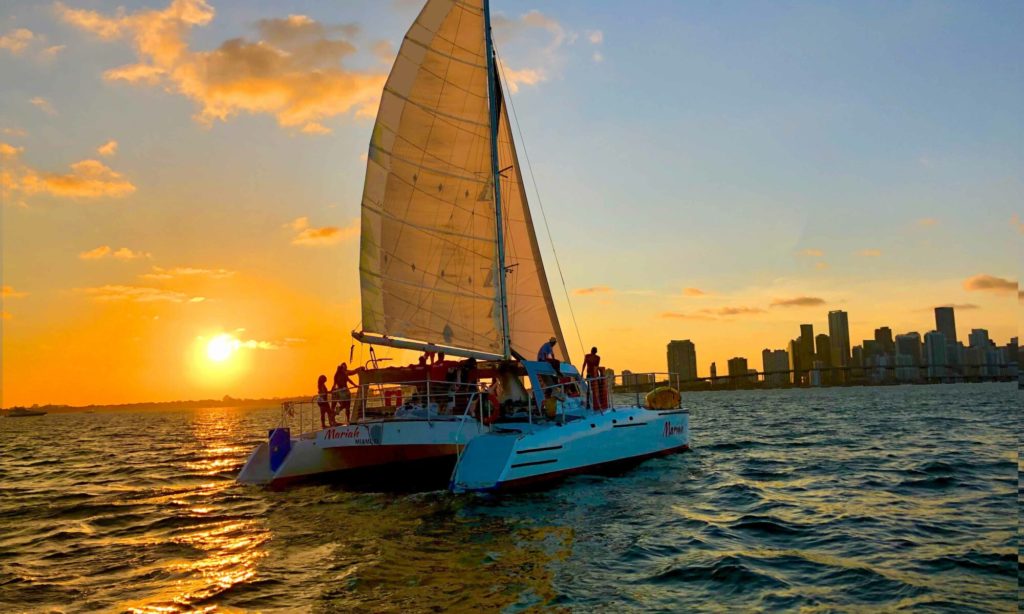 Another great way to see the beauties of Miami is the sunset cruise. There is no doubt that the sunset in Miami is beautiful and one of the symbols of this city, and when combined with a cruise you get a fantastic time. Island Queen Cruises & Tours organizes amazing cruises with beautiful views of the city. The tour includes Millionaire's Row, Biscayne Bay, Miami Beach, Fish Island, Port of Miami, but also the Miami Skyline.
City Skyline Tour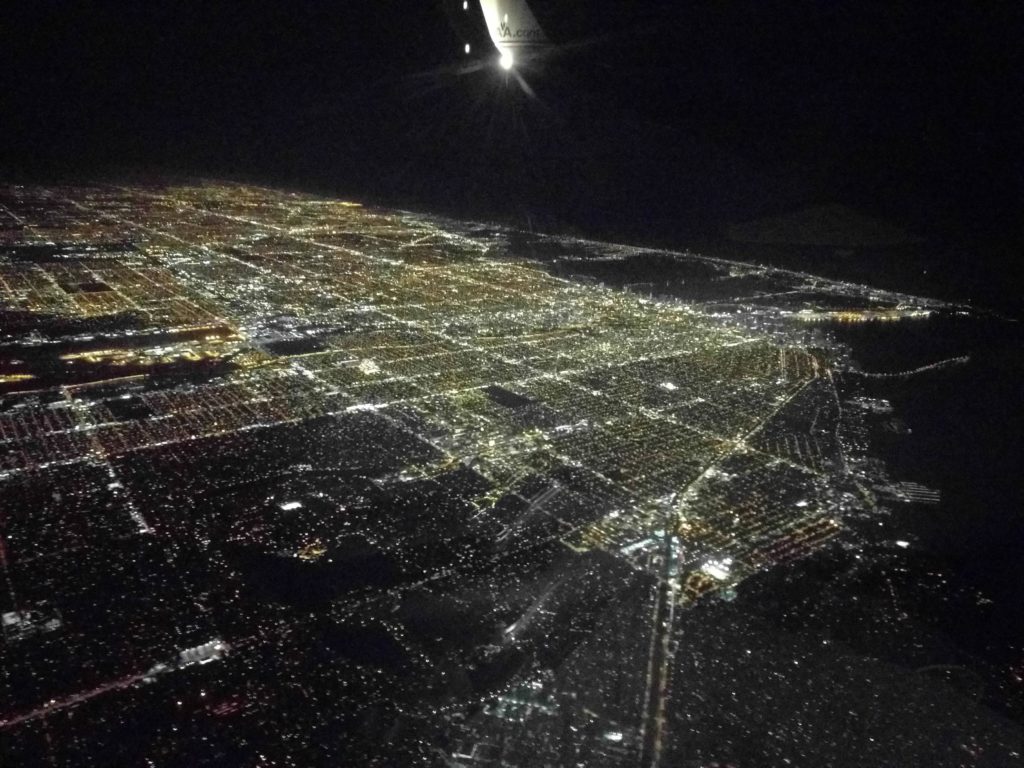 After the bus ride and cruising, we head to the skies above Miami. An unforgettable and unique experience is the City Skyline Tour. During the 60-minute airplane ride, you will be able to see a scene that you may never see again in your life-sunset and Miami becoming neon-lit. There is no reason to fear, experienced staff is in charge of the tour so you can fully relax and enjoy the Magic City.
Night Time Fishing Tour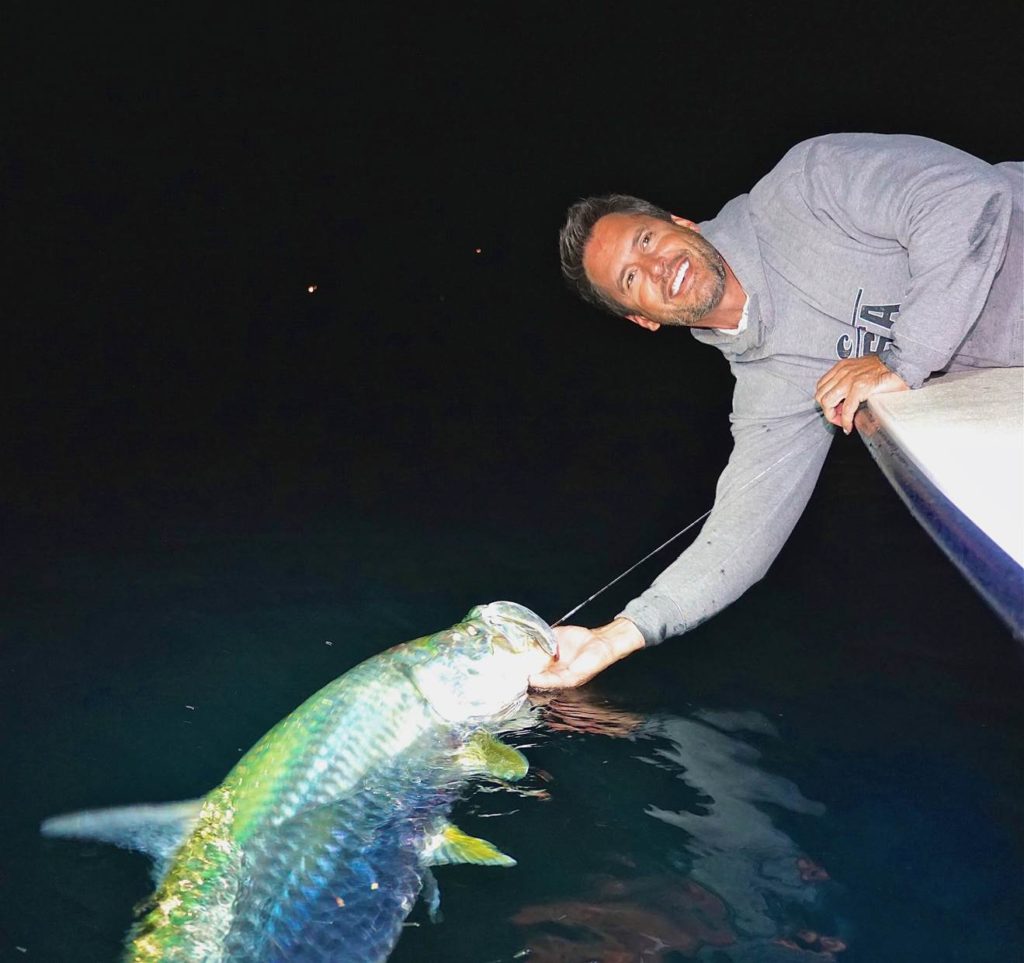 If you're a big fan of fishing, the Night-Time Fishing Tour in Miami is the right thing to do. The tour starts at Pelican Harbor at 7 PM. After sailing out of the harbor, you will have the best 4 hours of fishing in your life. There are many companies like Tomscatch that organize this type of outing across America.
Visiting local nightclubs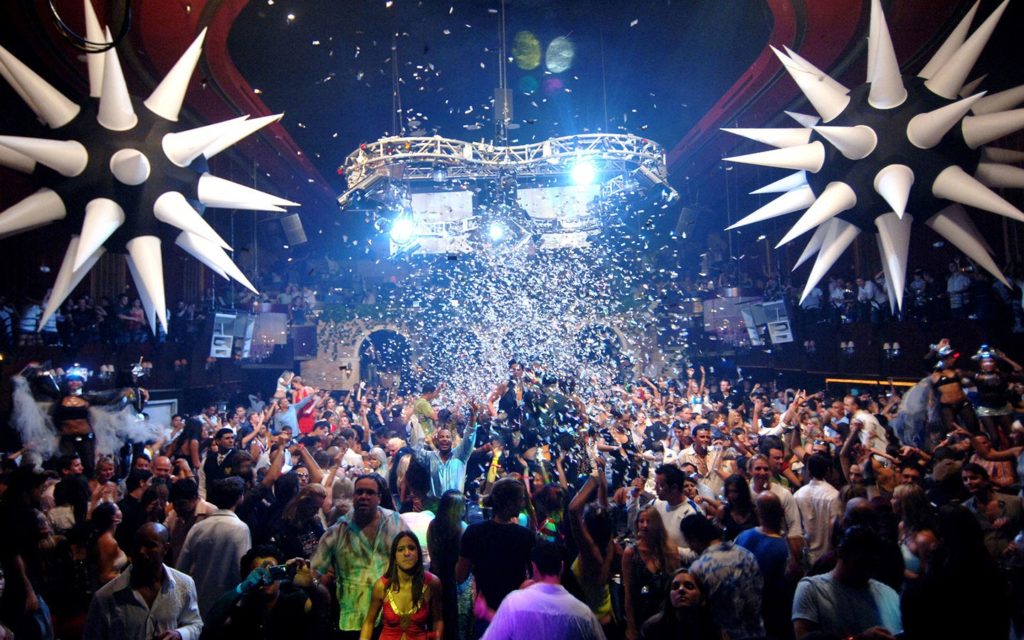 In addition to the sunset and neon lights, Miami is known for club life. There are some fantastic nightclubs in town that you must visit if you are in Magic City. On the list of top locations in Space, which is the most popular and famous club known for its spectacular parties. LIV is a place where you will be able to meet celebrities. In addition, you can go to Story, which has an area of ​​27,000 square feet while E11even is open literally non-stop. If you like live performances, then our recommendation is Mango's Tropical Cafe.
Art Deco at Night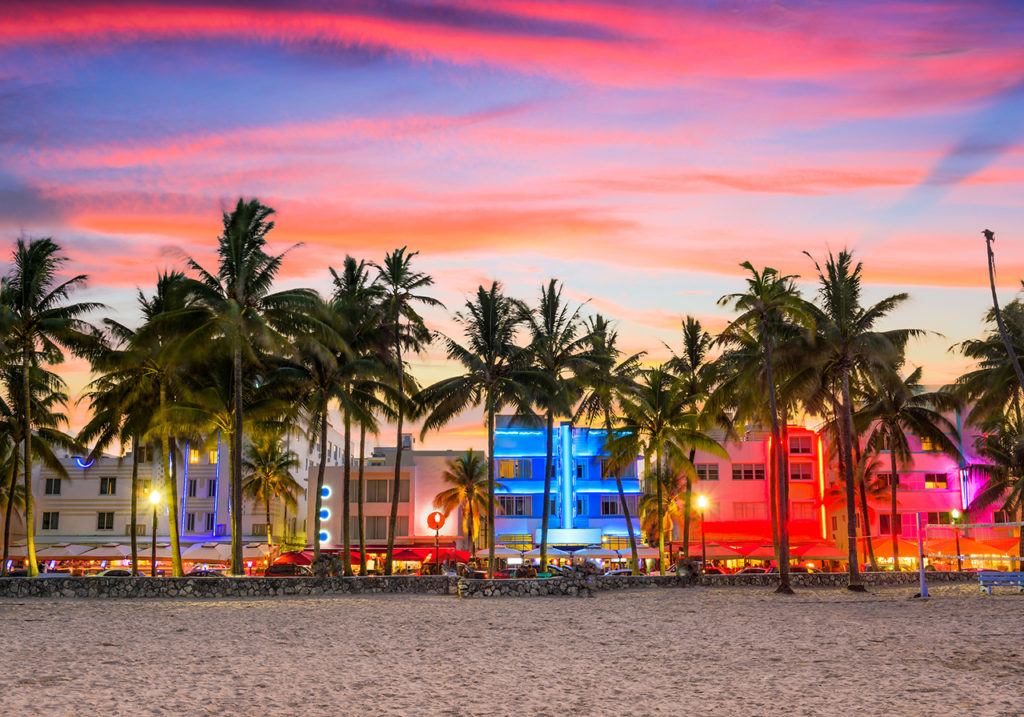 As we said, one of the symbols of Miami is definitely the neon lights in Art Deco. Simply, if you drive down the Ocean Drive as the sun goes down slowly, you will be able to see the magic of neon lights turning on as the Latin rhythm comes from the local bars. Additionally, you can download the Art Deco District audio tour to learn more about this part of Miami.
Cultural Events in Miami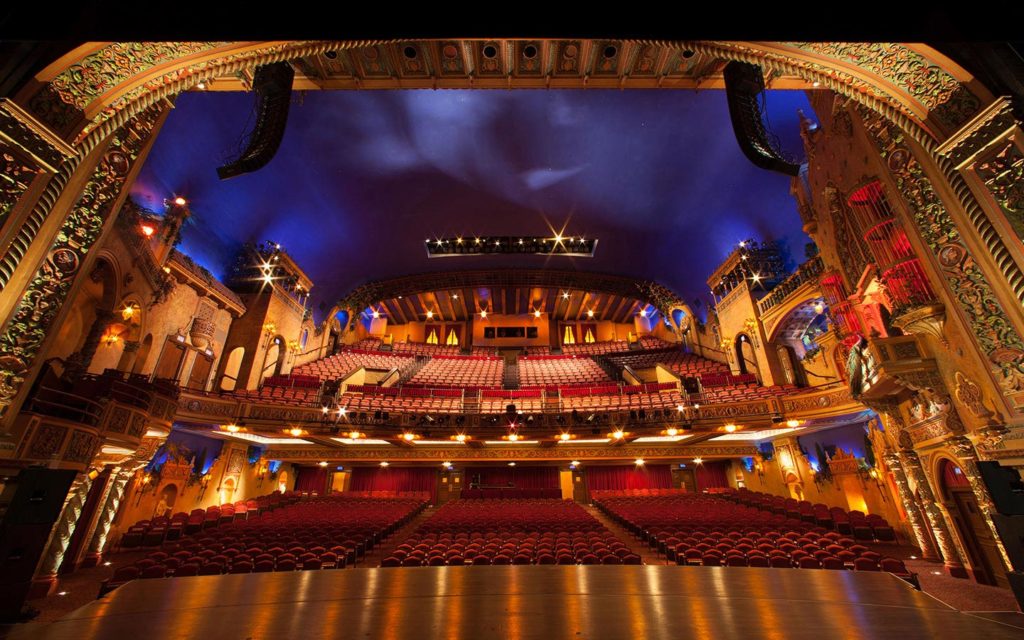 If you want to visit an exhibition, theater, concert, or outdoor movie screening, Miami has all that to offer. As for theater, the best choice is the Miracle Theater. A lot of people are interested in their performances and the attendance is really high. Also, if you like jazz music, visit Ball & Chain or Le Chat Noir with live performances, while the New World Symphony is a great choice for classical music. Another great thing is the outdoor cinema called the SoundScape Cinema Series. You can also visit some of the museums in Miami, such as The Museum of Contemporary Art.