5 Benefits of Camper Van Holidays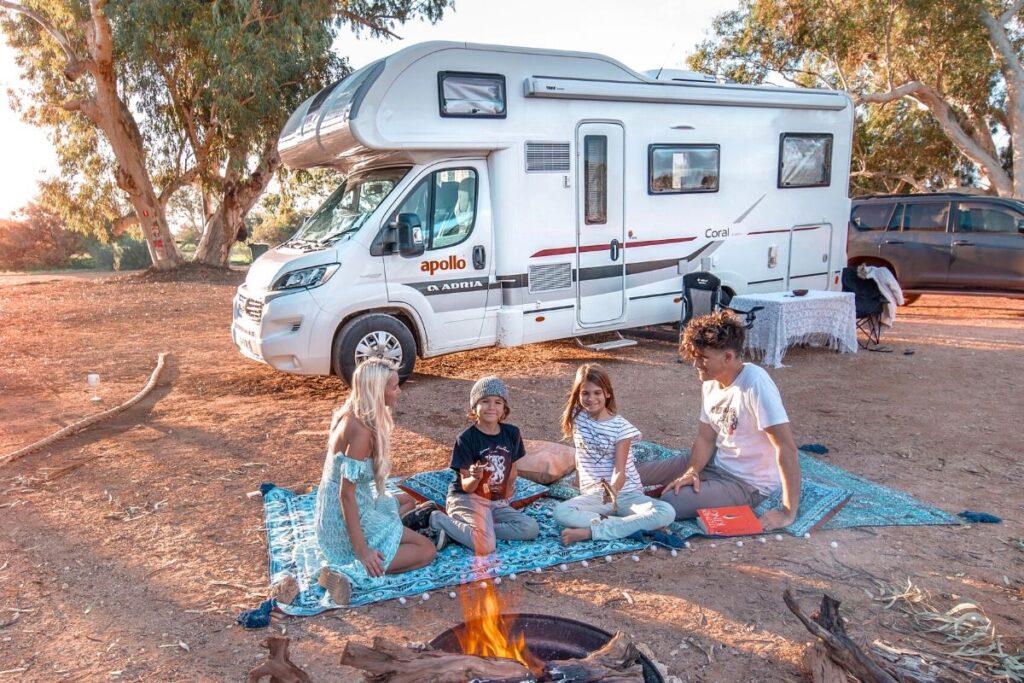 Camper van holidays are perfect for adventurous individuals looking for a stress-free on-the-road experience during their next vacation. If you enjoy being mobile and spontaneous, you can certainly benefit from renting or purchasing a camper van before you venture out to your next holiday destination.
In this article, we'll talk about the potential benefits of camper van holidays in some more detail to help you decide whether this type of holidaying fits your unique traveling needs or not.
So, without any further ado, let's get right to the bottom of it!
1. Enhanced freedom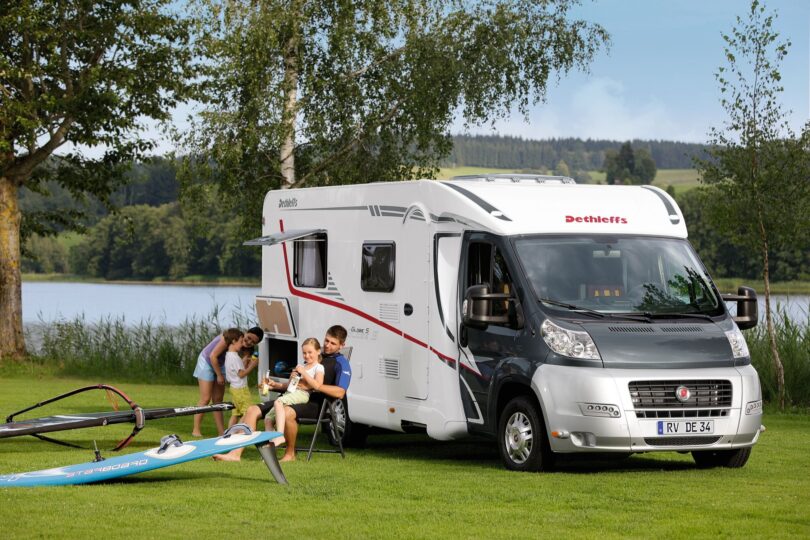 If you dislike having to follow a tight schedule when traveling, it's time to take matters into your own hands and get yourself a camper van! It can provide you with the freedom to organize the trip on your own terms and enjoy your vacation at the pace you find the most pleasing.
Make sure you've found all the camping spots you're planning on using as your vacationing "base" even before you've packed your bags. In this way, you'll be able to maximize the amount of free time you'll have during your vacation. All it takes is a bit of research and some pre-planning to get things done.
Again, if you want to have the benefit of exploring various destinations however you'd like and for as long as you'd want to, this type of holiday might be perfect for you! You wouldn't have to worry about check-ins and check-outs at the hotel, and you'd avoid having to deal with the unpredictable public transport during your stay. All of this will allow you to have a spontaneous, fun, adventure-filled holiday to remember!
2. Experience as many destinations as you want
Camper van holidaying allows you to stop by wherever you want: the possibilities are endless when you're taking a road trip! Last-minute detours and spontaneous adventures can become your new reality as soon as you get behind the wheel!
So, if you're someone who enjoys exploring the outdoors, this type of traveling is for you. You won't have to feel like you're in a hurry during your vacation ever again. You can take as many detours as you want, and nothing can stop you from checking out that one interesting spot for a while longer.
That especially goes if you're visiting a place that has large natural sites nearby and you'd like to wander around for some time. You also won't have to waste your time traveling to your accommodation once you're done exploring, which allows you to relax and enjoy your time outdoors without any schedule-related stress!
3. It's cost-efficient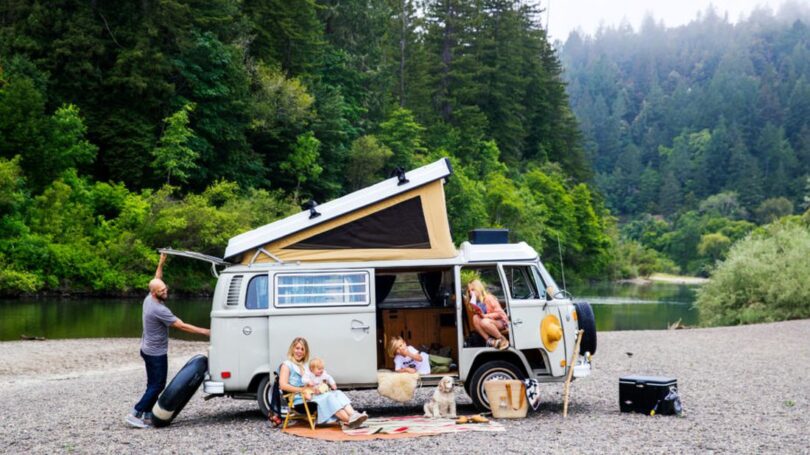 Camping sites are much cheaper than hotels or apartment rentals, and the amount of money you'll have to spend on gas is considerably lower than what you'd spend on a plane ticket. Besides, most modern camping vehicles are equipped with their own little kitchens, bathrooms, and bedrooms: it's like having a portable mini home!
If you're tired of spending all of your money at expensive restaurants and hotel lobbies, there's no need to put up with it anymore: just get a motorhome! While a well-equipped camping van can be quite pricey, the investment truly pays off in the long run.
If you're someone who travels often, you'll be able to save a considerable amount of money by cooking your own food and using your personal bathroom instead of paying for it somewhere else. Again, driving around in a camping van is like taking your home with you on your travels.
4. It's a family-friendly way to travel
If you feel like you haven't spent some quality time with your family in ages, taking a road trip might be the perfect occasion to do so! Your children will remember these small adventures with fondness later on and you'll get a break from your busy schedule to truly get to know them.
Besides, motorhomes aren't just a means of transport: they will quickly become an important part of your lifestyle. You'll meet and socialize with many other motorhome owners on various camping sites you come across during your travels. Your children might make lifelong friends on these trips, which is something hardly achievable when they're confined to their small hotel rooms.
Overall, if you'd like to take your family on a proper adventure, create beautiful memories together and meet tons of interesting people during your travels, it's time to purchase a camping van! You can learn more about different types of camping vehicles here if you're interested in getting one for yourself before the summer holidays begin.
5. You can stay on the road forever if that's what you want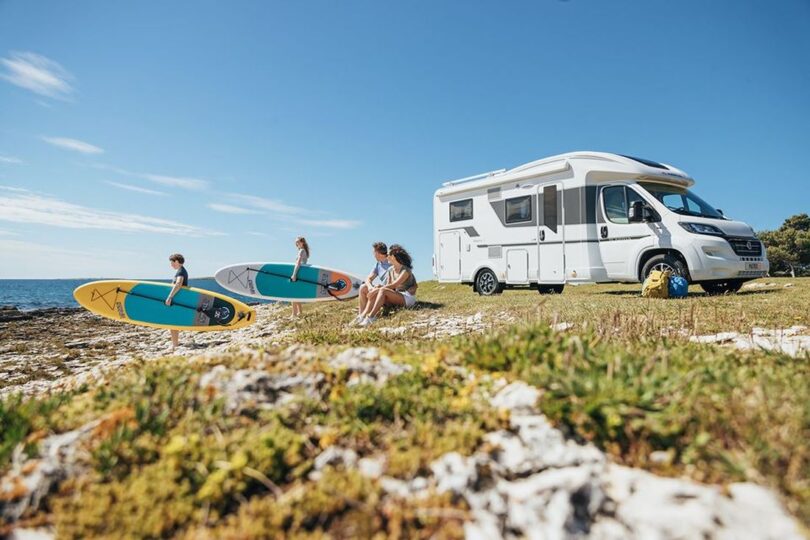 Motorhomes can become a real home, as long as you're ready to invest in a spacious and well-equipped RV for all of your lifestyle needs. Many people go as far as to sell their houses and move to their motorhomes permanently! It's a rising trend, especially among younger families who're looking to turn their lives into a never-ending adventure.
Of course, even if you wouldn't like to take it that far, it can still serve you as a temporary home if, for instance, you were getting your house renovated or reconstructed, so it's quite beneficial nonetheless.
Again, make sure your motorhome is properly equipped for taking particularly long trips or as a full-time living environment. Things to look out for include: heating and AC systems, a fully-equipped kitchen space, a functional bathroom, a comfortable bed, and, of course, the internet (especially if you're a remote worker). Once you have all of these ready, you can start living in your motorhome for as long as you'd like, even if it means forever!
The bottom line
Camper vans represent a time-effective, cost-effective, and family-friendly way to travel, making them a perfect choice of transport for the upcoming holiday season. They'll allow you to take your trip as slowly (or quickly) as you'd like, all while keeping you away from the stress of having to follow a tight schedule during your stay.
If these unique perks seem like something you'd enjoy, we suggest you start searching for your new camping van as soon as possible.