Top 7 Family-Friendly Camping Sites in Queensland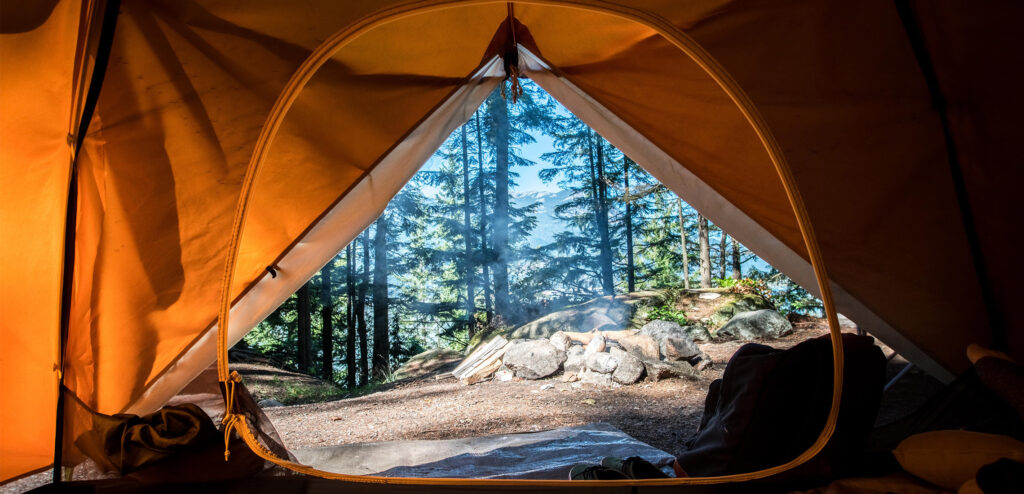 If you've been planning a camping trip for you and your kids, you might want to book a trip to Queensland. It's arguably one the best places where you can explore the outdoors. Although it's technically an island, a beach campsite is not your only option. This island is home to rich flora and fauna, land and water formations, and a beautiful landscape where you can pitch your tent and spend the night.
In this piece we'll take you the different campsites and activities that Queensland has to offer. Read on, and you might just find your family's dream travel destination!
1. Cylinder Beach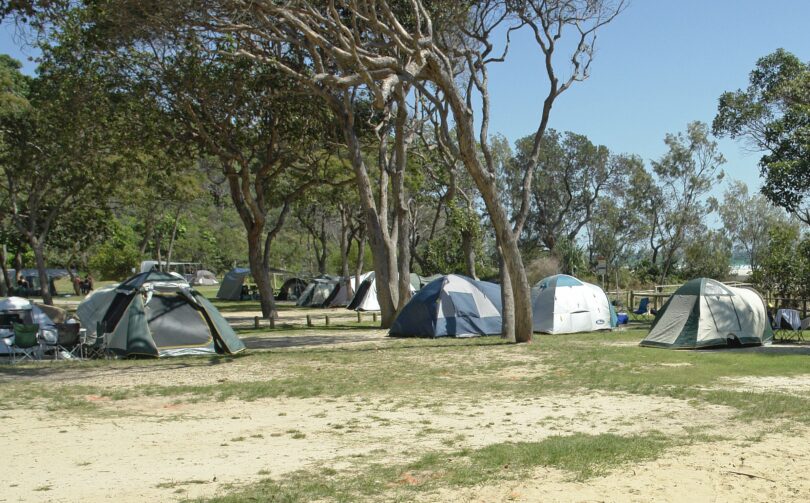 Cylinder beach is located on North Stradbroke Island that's gifted by a picture-perfect view of the ocean. The island is known for its swathes and sandbars where you will find the camping site itself.
Pitch your tent there and the sound of the ocean rustling waves will lull you into sleep and the beautiful sunrise will wake you up the next morning. Tell me if that's not the ultimate camping experience!
In addition, The Cylinder Beach campsites offer lifeguard presence 24/7 to ensure the safety of your kids.
2. Fitzroy Island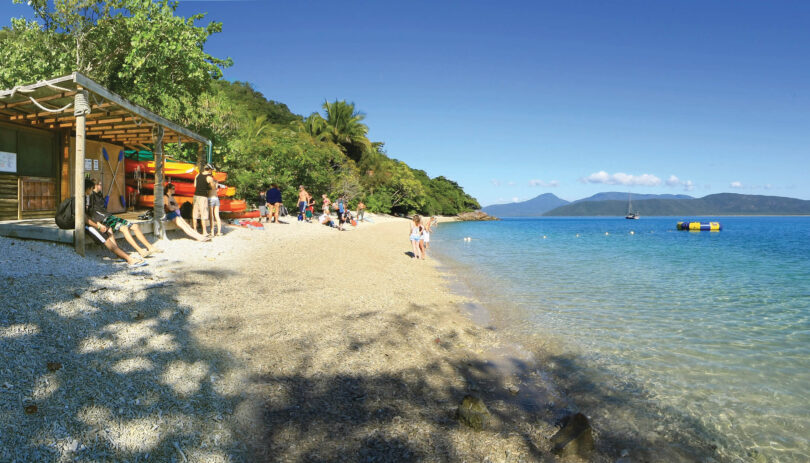 Fitzroy Island is just 45 minutes away via ferry from the coast of Cairns. The island also boasts several camping sites that every family member will surely love. Since it's a National Park, Fitzroy Island is also home to easy to moderate hiking trails, gorgeous flora and fauna, and of course, the majestic landscapes.
If you're heading to Fitzroy Island for a camping trip, make sure to bring bathing suits, flip-flops, hiking footwears and everything that's needed in an adventure-filled holiday! Also, don't miss out on the chance to marvel at the calm and crystal waters of The Great Barrier Reef and the lush rainforests that the island has to offer!
3. Noah Beach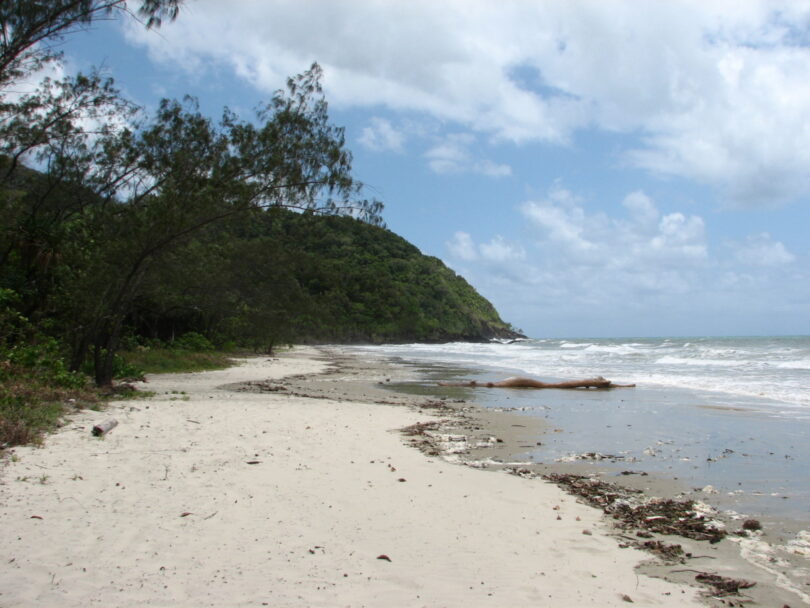 Just like Fitzroy, Noah Beach will give you the best of both worlds: a stunning view of the world-famous reef and the country's massive rainforests. So if you're going to visit this tourist attraction, make sure to explore both the waters and the trails!
When it comes to camping, you can either pitch your own tent, park your RV in the area, or rent a camper. Noah Beach is a World Heritage-listed attraction, so aside from leaving the area with your hearts filled with joy, leave the beach as it is, too. With no camping garbage, or anything.
4. Nightfall Wilderness Camp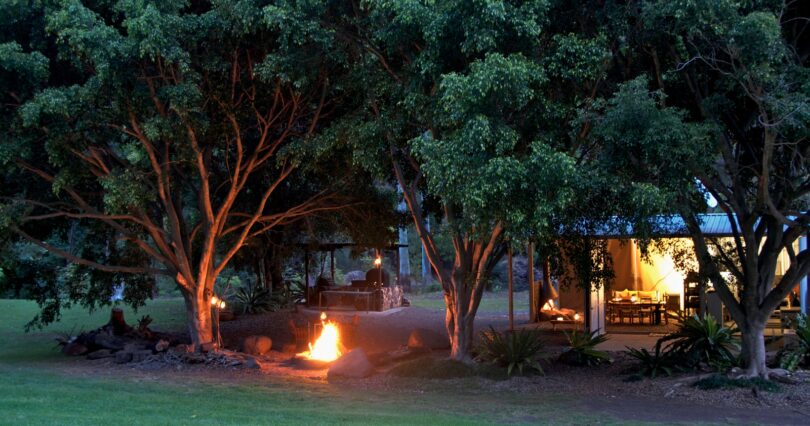 Most of the places included in this list are perfect for those who really want to experience life outdoors. But if your and your family are not that outdoorsy but still want to experience camping with all the luxuries of home, glamping is your cup of tea. And the Nightfall Wilderness Camp might be the best place to do it.
While most campsites will require you to pitch your own tent, this camping ground already has posh safari tents smoothed into place. Just waiting for your arrival. It even offers plated gourmet meals to satisfy your picky palate!
Make no mistake, though. Because you might need to get out of your comfy bed, at least once, to participate in hiking events that's offered there to appreciate the local landscape. It's still a camping trip, after all. But if that still doesn't spark your interest, then you can sign up for cooking classes or get a massage, instead!
5. Whitehaven Beach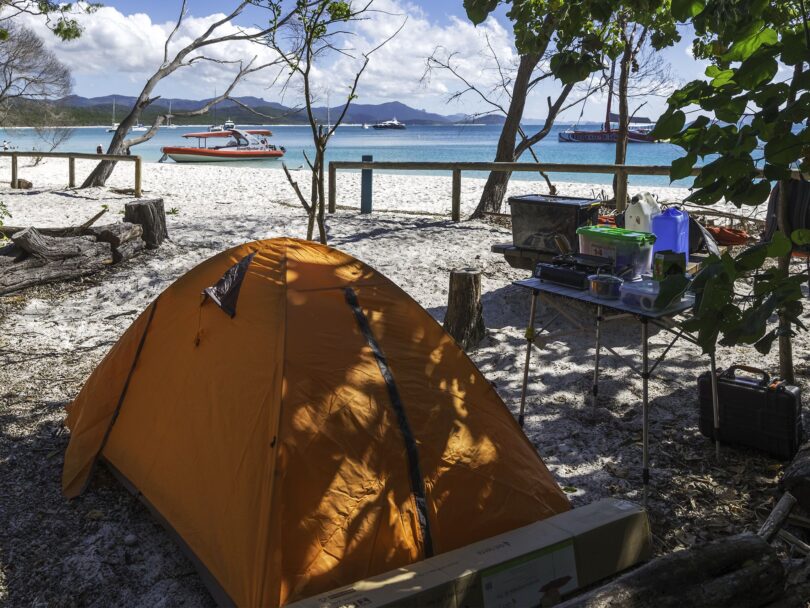 There's no doubt Whitehaven is the most famous camp site in Queensland. It's ideally located off the coast of Whitsundays. Campers there are gifted with a majestic view of the ocean and the night sky, which make it perfect for barbecues and bonfires with the family.
Unfortunately, the beach is an exclusive one and not open to the public.
6. Tamborine Mountain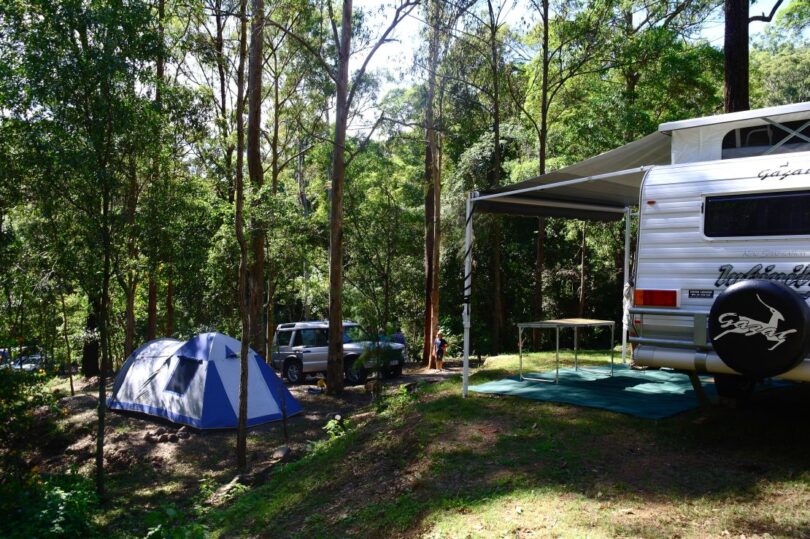 Of all the campsites mentioned in this list, this gorgeous camping spot might have the most diverse options. Here you can go hiking, swimming, and biking. In the morning, you can simply sit by the fire, and in the evening, loosen up a bit with a glass of champagne!
They also offer several activities that are great for the kids! They can participate either on the Tree Top Adventure or horseback riding! Both are nature-driven activities so your children will certainly enjoy them.
Tamborine mountain is ideally located between Cedar Creek Lodges and Thunderbird Park. So if you're dying to go camping, pack your bags and drive all the way down here. This mountain campsite won't fail to fulfill your camping dreams!
7. Charlie Moreland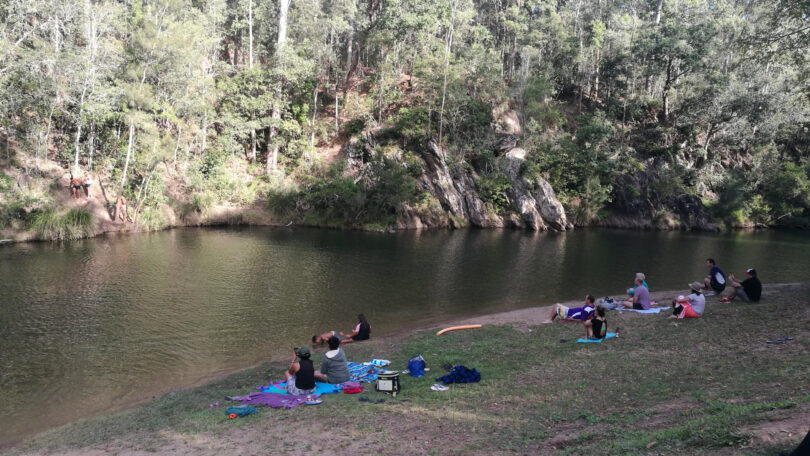 Charlie Moreland is one of the most beautiful gems of the sunshine coast. It's famous for its very remote camping sites. You can only get there through 4WDs, FYI. The campsite is perfect for families who really want to immerse in nature, far from the convenient urban life.
Kids, and even the adults, will enjoy several activities like learning how to make a fire using only the natural resources available and other survival skills in the wilderness. Campers will also enjoy a dip at a creek near the camping grounds.
Aside from its camping and off-the-grid charm, this national park is also home to a lot of unique species of birds. Families can also book a tour at the Mt. Allan fire tower where everyone can marvel at the stunning view of the Conondale Ranges.
If you're looking for a destination for your next family holiday, the camping sites that Queensland has to offer are a must-try. Whether you want to pitch your tent by the beach, near a creek, or under the trees of the rainforest, you won't be disappointed!
You and your kids will surely love spending the day out in the sun, and the night under the star-glittered sky. And don't forget, each camping ground mentioned here offers a variety of activities that the kids and kids at heart in the family will enjoy!
So what are you waiting for? Pack your bags now, drive all the way to Queensland, and make memories with the whole family!