Mexico: The Adventure Called Cancun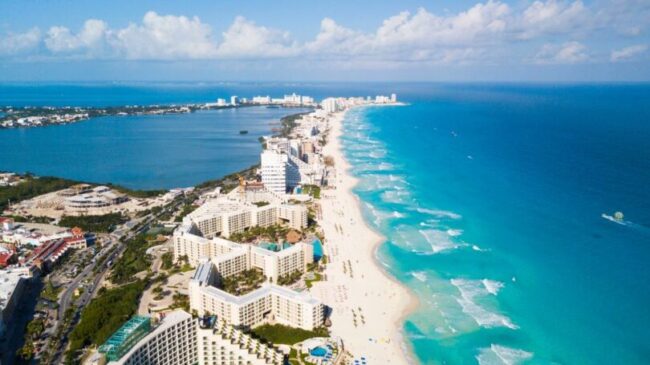 Cancun has been one of the most attractive travel destinations in recent decades. Especially during the winter. Why? The answer is simple – you will always find the sun there.
Planning A Vacation In Cancun?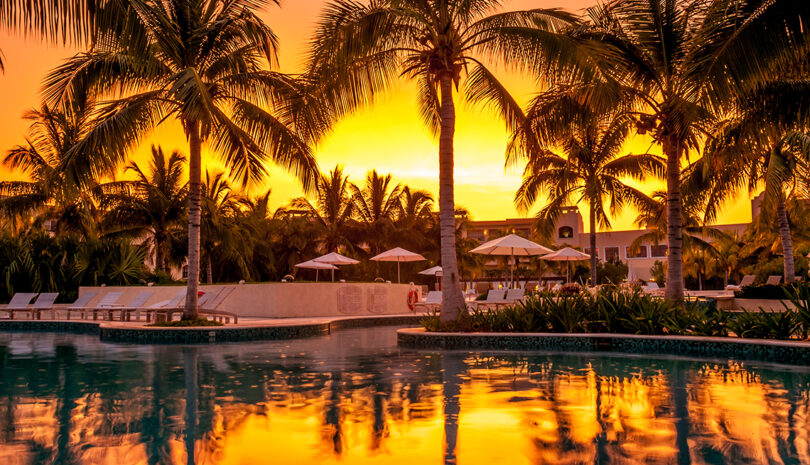 Beautiful beaches, blue sky, white sand, and turquoise blue water are the first things we came up to when we think of Cancun. Still, this place can offer much more than just a tropical paradise. This is a place that abounds in clean, unspoiled nature, rich wildlife, numerous archaeological sites, great shopping malls, and even better nightlife. So, all the necessary elements for a good holiday are present.
When planning your trip to Mexico it's important to visit this site Travel Health Connect to learn about important vaccinations and health tips. What will appeal to you most, depends on your personal preferences and affinities. However, we'll present to you some of the things that make Cancun a very desirable travel destination.
You Have Arrived In Cancun
Many destinations and adventures lie ahead when you start such a traveling adventure. Already upon arrival at the airport, you will experience an indescribable feeling of happiness when you step on the ground of Mexico – because everything is different here! At every step, you will be amazed by the beauty of nature. Mexico is a paradise for tourists and after such a trip you will probably say that it is your new favorite place for a vacation. A place where you will always be glad to return. This city offers everything you need for a fantastic and unforgettable vacation. It is known worldwide as a tourist center. In 1967, the Bank of Mexico projected the development of this place as a tourist zone. At that time, only about 120 people lived here. The city was founded on April 20, 1970, and today has about 700,000 inhabitants. Practically, this place consists of two separate and completely different parts: the city zones and hotel zones.
Coral Reefs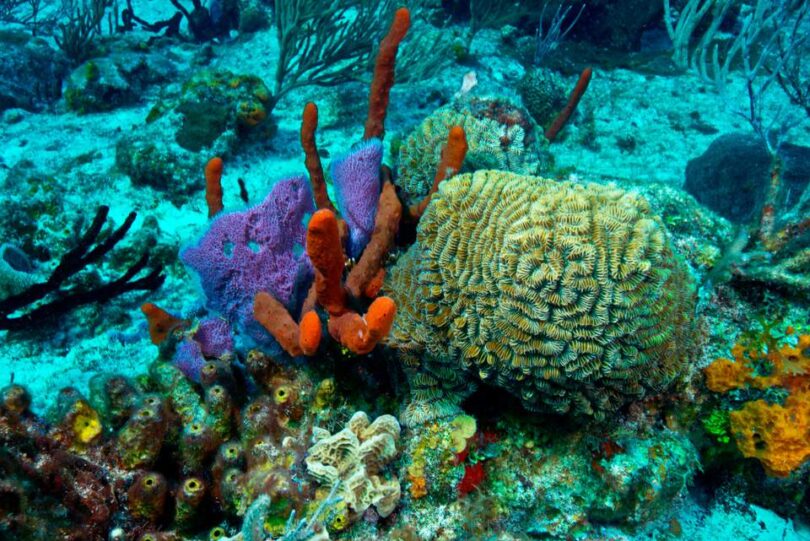 Did you know that the second largest coral reef in the world, called The Great Mayan Reef, starts in Cancun? It is 1,000 kilometers long and extends to Honduras. Unfortunately, in the city of Cancun, the coral reefs are dead. They have lost their colorful look due to many tourists who come here from all over the world. That's why we urge everyone to protect flora and fauna of the destination they are traveling to and, if possible, buy sunscreen with an eco-friendly sticker that is not harmful to the underwater world.
The City Of Cancun
The hotel zone where tourists are most often located is 20 kilometers long and shaped in the form of number 7. It is connected to the mainland by bridges, and most hotels are located right there. Your first encounter with the city will follow just then. Cancun will show up to you in all its colors. You will see beautiful beaches, coconut palms, famous hotels, shopping malls, rivers of cars and buses, constantly racing around the hotel area. There are also street stands to offer you tastes of local food and, of course, cheerful, people, always ready to smile at you. That is Cancun. Maybe you want to experience Cancun beyond the Hotel Zone? If you're ready for a little adventure, renting a car is a good option. It is the best way to sightsee and tour the entire city, and experience it from your angle. According to CarRentalCancun, you can find a wide variety of cars to rent here. Those are the most recent models that meet all the standards of safety and quality.
Night Life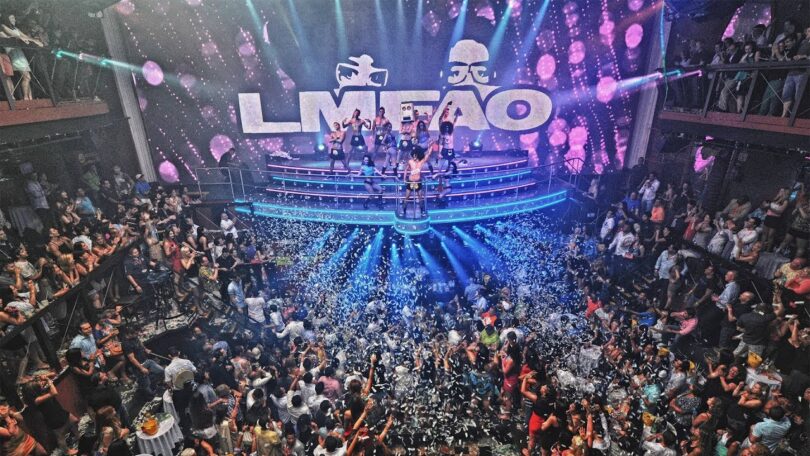 If you're ready for the craziest party ever, Cancun is the perfect place to do it. Unforgettable parties, with amazing programs and attractions, last until the morning. It's like you're in Las Vegas. When it gets dark and street advertisements light up the city – a huge number of people rush to it. The rows in front of the clubs are unimaginable, it takes patience to get into any of them at all. However, in the opinion of most people, nature and the sea are the real reasons why it is worth visiting this place. The sand is white as snow, soft as flour, and the turquoise blue water gleamed as the sun pointed its rays straight to it. So don't forget your sunglasses. You will need them as you sit on the hot sand, with your legs outstretched and the sea waves gently touch your feet, while you're thinking of which shells to bring home as a souvenir.
Tequila With Tomato Juice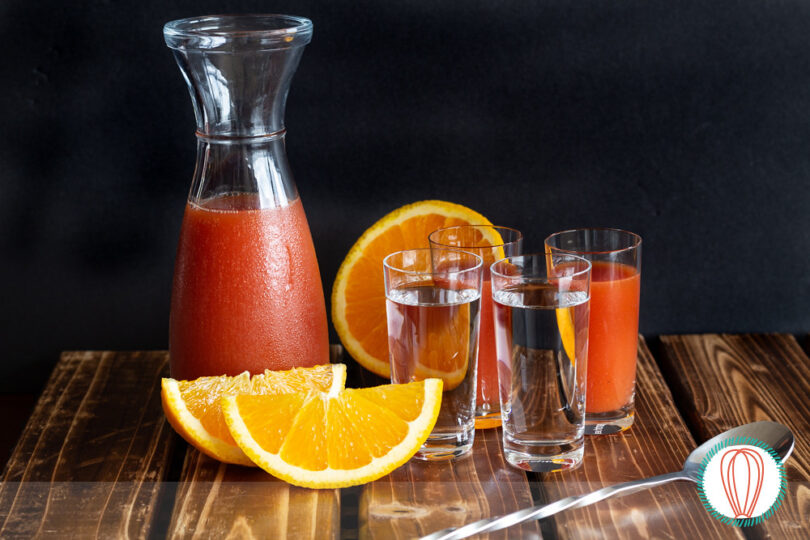 In Cancun, you will see many restaurants, which have their tequila museums. It is fun to choose one glass of tequila when you see a drink list that you could study for hours. Therefore, simply ask the waiter, to recommend something appropriate. Believe it or not, tequila is not drunk with lemon, but with tomato juice, which is spiced with chili. When you order one shot of tequila, you get salt, tequila, and tomato juice, which is drunk at the end, instead of lemon.
Isla Mujeres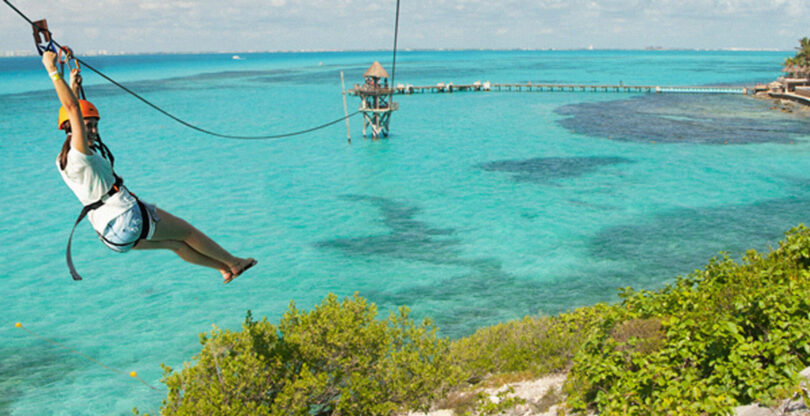 The Isle of Women (Isla Mujeres) is located in the northern part of Cancun. There is a ferry you can take from the hotel area and it takes about thirty minutes to get there. This island was once a small fishing village and today is a beautiful, peaceful place for tourists. It is a true haven for resting. The northern part of the island has the most beautiful beaches. Visit Playa Norte beach as it is one of the most popular on the island. The water is calm, shallow, which is why this place is ideal for families with small children. If you're coming for a day out and ready for a little adventure, rent a golf cart. It is the best way to sightsee and tour the entire island. We guarantee it will be an unforgettable experience for you and you will fill the album with beautiful photos. Diving is also worth the buck, as nearby is MUSA, Mexico's most popular underwater museum.
Chichen Itza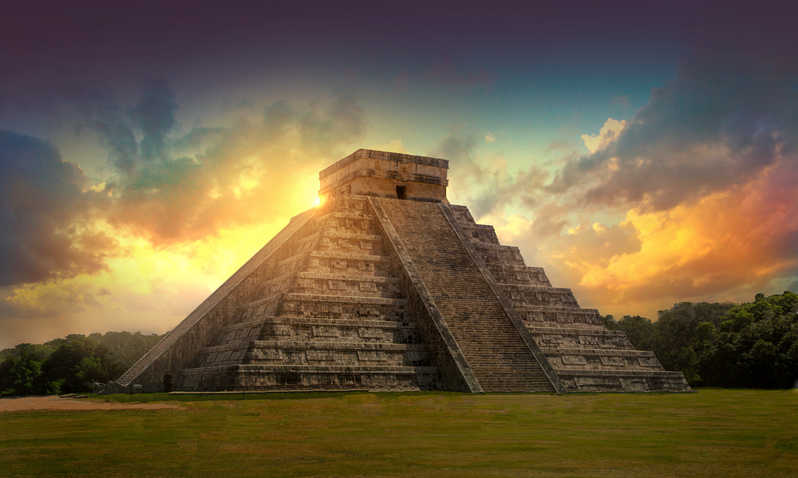 Through local agencies, you can pay for a full-day excursion, with an expert guide to see the ancient city of the Mayan tribes. Chichen Itza is protected by UNESCO and on July 7, 2007, was proclaimed one of the New Seven Wonders of the World. This archaeological site is one of the largest cities of Maya civilization. It was a major trading center around 600 AD. The main temple, which is dedicated to the god Kukulkan, had a special astrological significance. The inner pyramid is built on the lunar calendar and the outer on the solar. Interestingly, each side of the pyramid has 91 steps, and at the top has another one mutual, which means that there are 365 steps in total, representing 365 days a year.