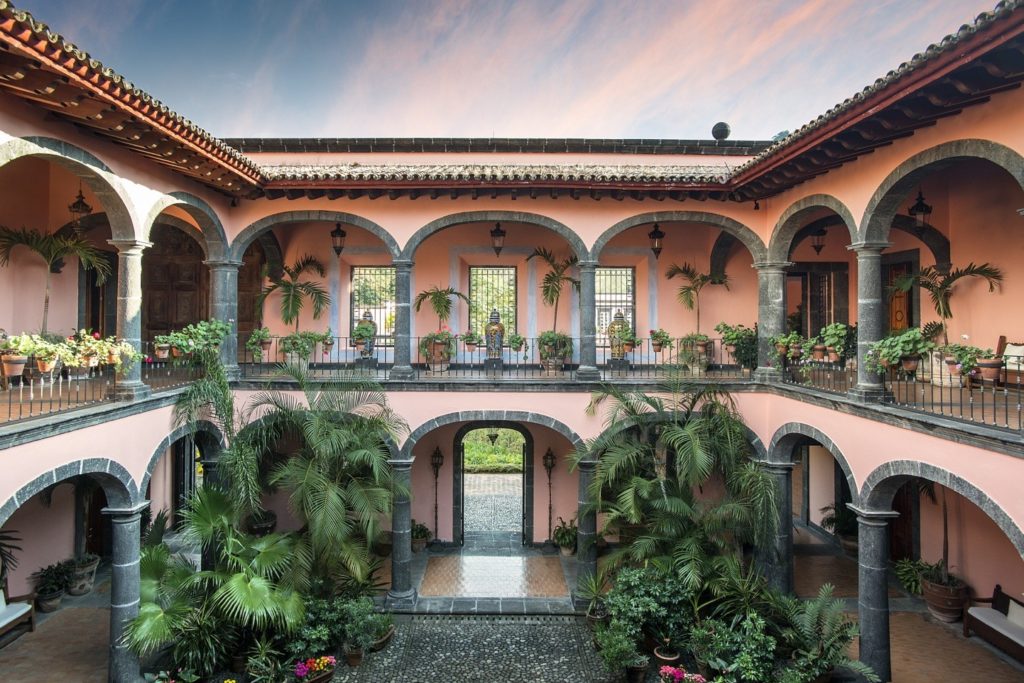 Haciendas are part of Mexican history since colonial times. Many of them used to be places where inhabitants lived and worked for landowners on the plantations, mines or factories. Nowadays, they are usually transformed into luxury hotels, farms, museum and private properties. They are usually located in the Yucatán region of México.
Hacienda San Miguel, Yucatán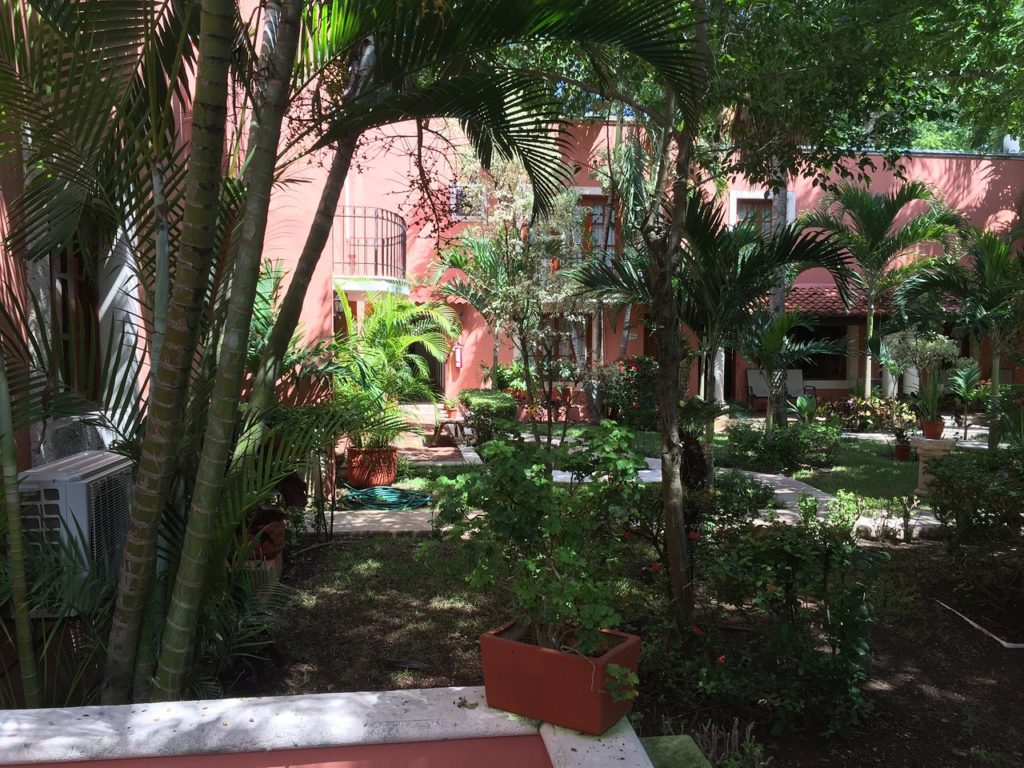 San Miguel Hacienda was built in 1542 by its owner Gaspar Gonzales. It was built only a few years after the foundation of Valladolid city in Yucatán and its lands were served for growing corn, cotton and beans. Through the years, the place was changed, so now this hacienda is amazing hotel with all the requirements for travelers who want to relax close to nature.
Hacienda La Noria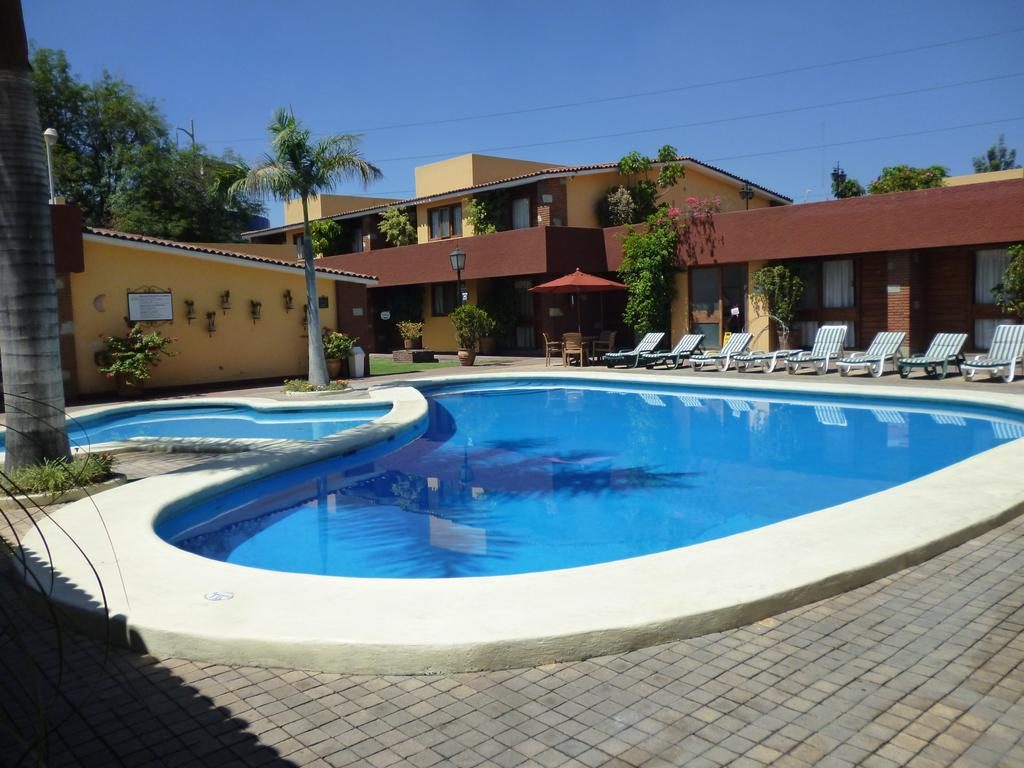 This hacienda built in the XVI century represents the Dolores Olmedo Museum in México City, a wonderful place dedicated to the art and life of two icons in Mexican art history – Frida Kahlo and Diego Rivera. In those lands were occupied by ethnicity from Xochimilco in the prehispanic era. The museum was opened in 1994. The surrounding of the museum is very attractive with gardens made with endemic vegetation and fauna such as Xoloitzcuintli, peacocks and other pretty birds species.
Hacienda Gogorrón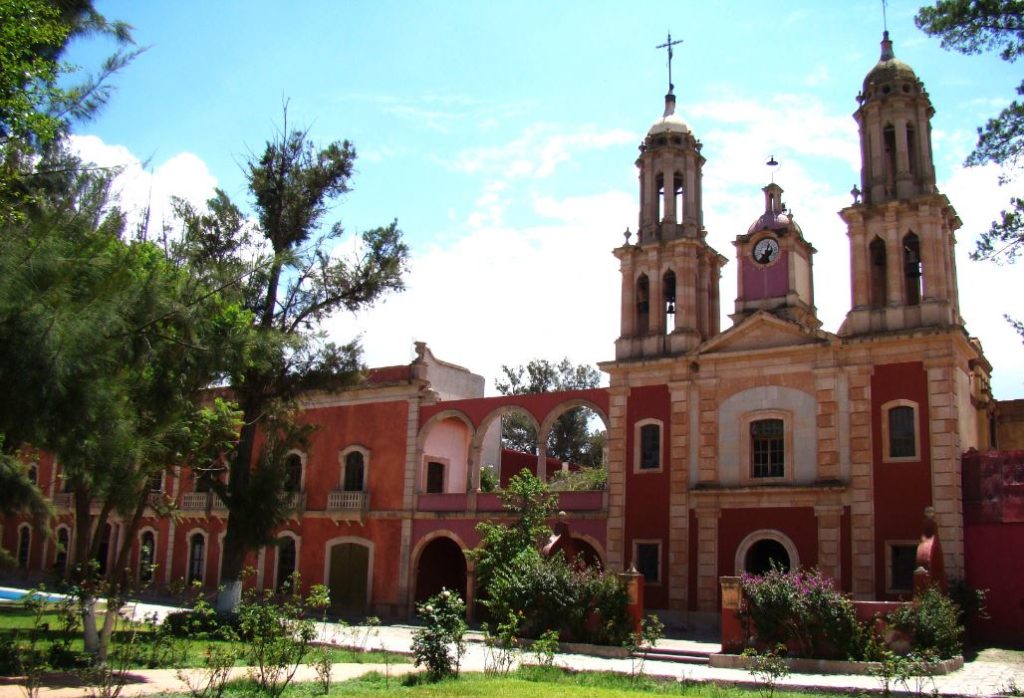 An amazing hacienda on over the 35 thousand square hectares was built in 1750 in San Luis Potosi in Mexico and it was the property of Pedro Arizmendi Gogorrón. The primary activities on this land were agriculture, textile business and mescal production. Nowadays, it is a hotel with restaurants and swimming pools. There is interesting information that on this hacienda was filmed the location of the "Zorro" movie.
Hacienda Vista Hermosa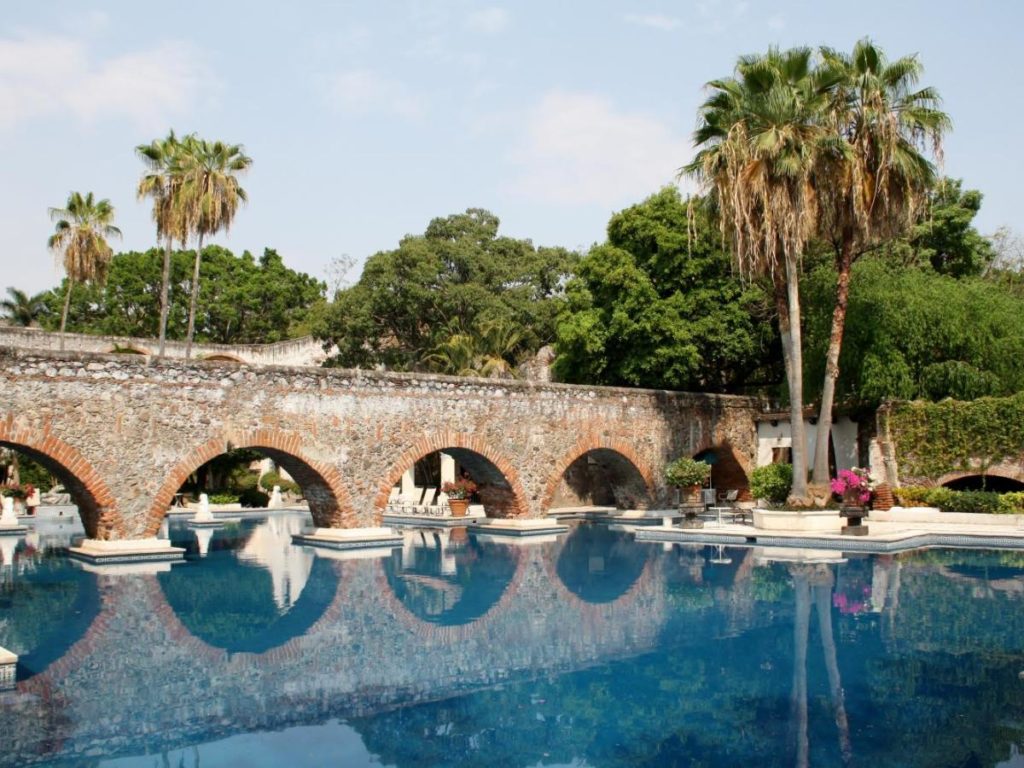 As its name says, a beautiful hacienda Vista Hermosa was built in 1529 in Cuernavaca and founded by Hernan Cortés. Her construction is made of stones as a fortress with six feet thick walls, due to the lack of wood and iron. In that period, this place was a perfect shelter from danger, and also a home for at least 23,000 inhabitants who worked in a sugar refinery. Many years after, Fernando Martínez and Fernando Gonzales bought this hacienda in 1945 and transformed the ruins into a luxury hotel Hotel Hacienda Vista Hermosa, opened in 1947.
Hacienda Santiago Texmelucan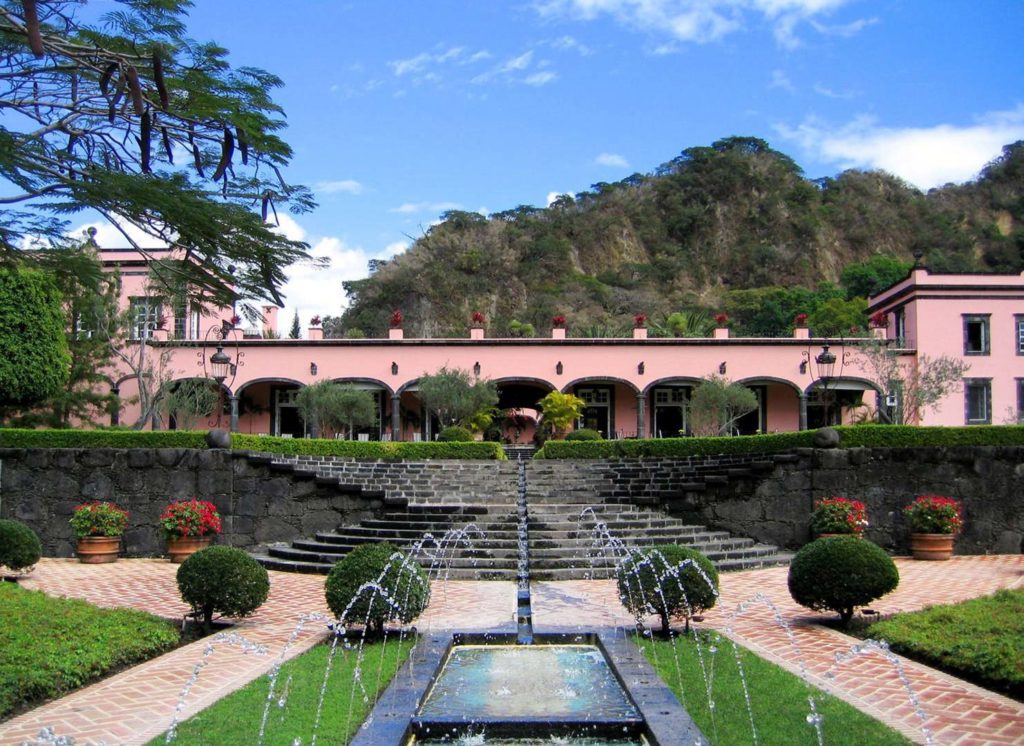 One of the seven haciendas of Matias Rivero, a Spanish citizen who carried precious metals from Zacatecas to Veracruz, built-in 1698, presented an area of 3,000 hectares that used to be dedicated to livestock and pulque production.  Every one of his haciendas was represented as his child. This hacienda was prepared for Cuauhtemoc Rivero, his son. During the years, it became a hotel, a perfect place for weddings and big events.
Hacienda Argovia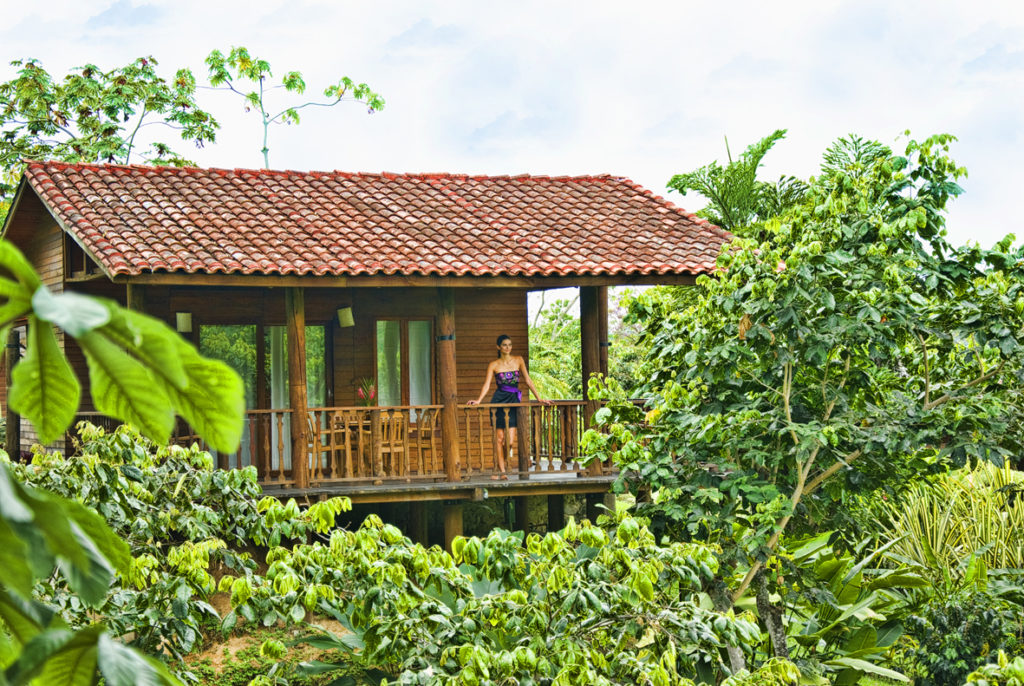 It is located in beautiful Chiapas. This hacienda was built in 1880 by the Argau family from Switzerland. This amazing place with coffee plantations was acquired by Adolf Giesemann in the XIX century, and nowadays it's still being managed by his fourth generation. It's a waste recycling system and self-sufficiency production of electricity with a hydroelectric plant is one of the incredible experience for local people and tourists.
Hacienda La Loma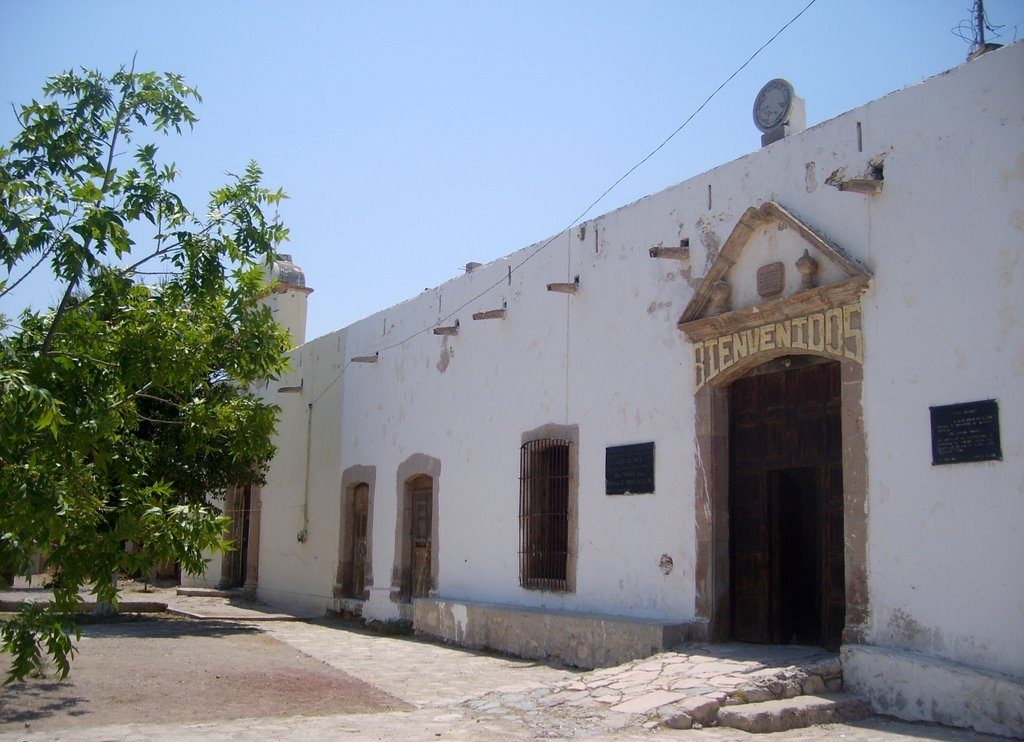 This amazing hacienda decorated with the Mexican colonial style was built by Spanish citizen José Zambrano in 1798. On the 57,000 hectares of lands, there was the livestock and cotton, as main economic activity. Nowadays, it is the Museum of the North Division, which represents the history of that country and the names of the characters of the Mexican Revolution.
Hacienda Sepulveda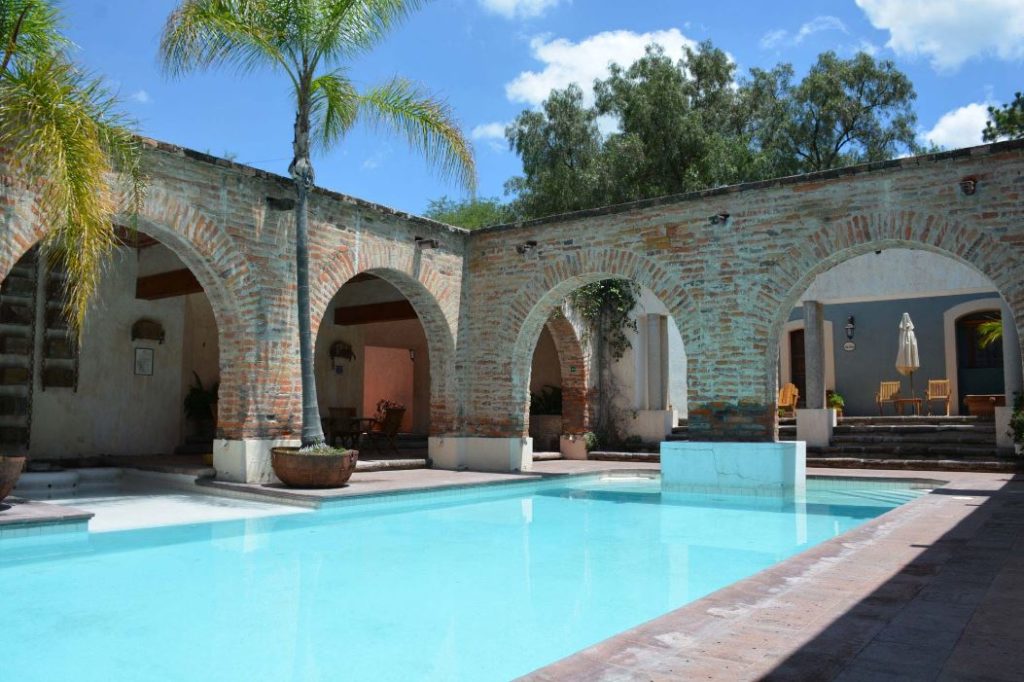 As the usual purpose of haciendas, this hacienda was land for livestock and agriculture. It was founded in 1648 in Jalisco by Don Juan de Sepulveda. The property is 171 hectares long and it was covered by bean and corn in the colonial era. Today, it is restored into a beautiful hotel with a spa, swimming pool and amazing landscape.
It is great to know that nowadays we can stay in those beautiful places that describe the fascinating history of Mexico on the one side and give us wonderful moments with amazing sceneries, on the other side. Every world traveler should visit hacienda at least once in a life a fell the spirit of Mexico!