7 Best Wedding Venues – 7 Different Countries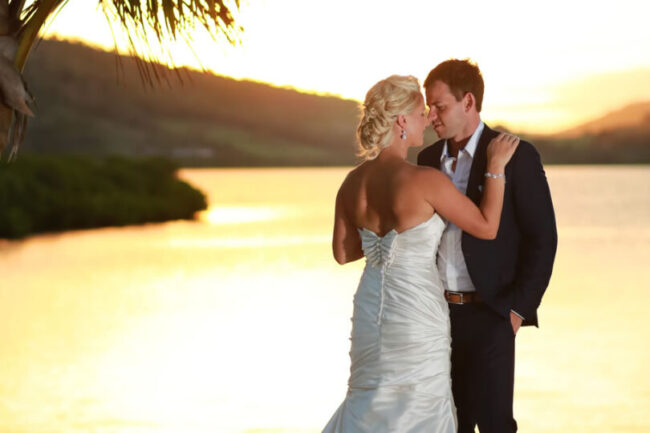 A wedding is a day that each of us has been secretly imagining since we were little. We dream of the dress we will wear that day. We fantasize about the man to whom we will be promised for eternity. We can almost "see" the tears of joy in our mother's eyes – but we also dream of a venue that will make our special day a fairy tale never told. As the wedding season is near, we wanted to explore and inspire you to choose the perfect venue. Today we present to you some of the most beautiful places in the world where you can say your "I DO".
Planning A Fairy Tale Wedding?
Most couples planning a wedding want it to be special, exotic and stand out in some way. Therefore, getting married abroad is gaining in popularity year after year – and the choice of destinations is large and can satisfy almost everyone's taste. If you are planning to say your "fatefully I do" soon – we present to you some of the truly remarkable world destinations as a proposal. You can be sure that your wedding venue will look like a fairy tale.
1.   Greek Islands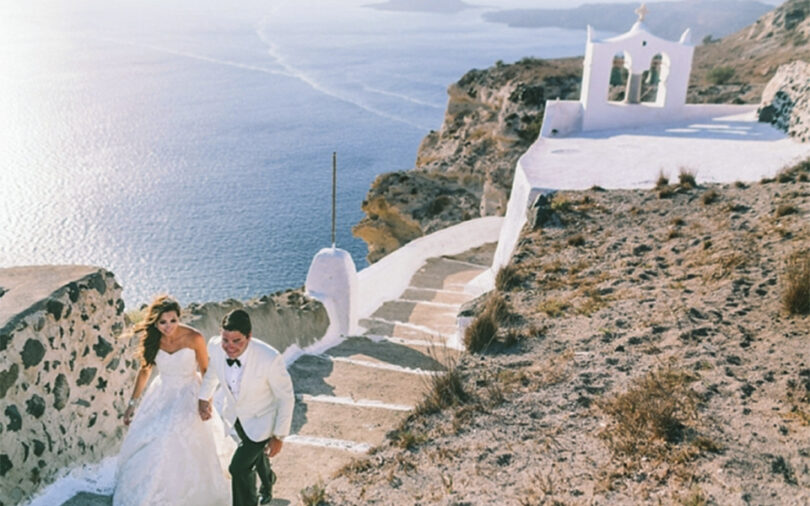 Do you want your perfect love atmosphere on the beach while you are surrounded by relatives and friends while you're saying your wedding vows? Then Greece is the right place for you! Getting married on one of the Greek islands is a dream for many people, not without reason – as couples from all over the world rush to get married in a unique romantic setting. Greece has proven to be one of the best wedding venues. The crystal clear sea, sand, blue-white cottages, and narrow cobbled streets will captivate you at first glance. There are also Mediterranean vegetation, old windmills, the intoxicating scent of wine, fruits and olives. All of this represents the perfect scenery for taking love vows, but also for the best photos. You may find it difficult to choose the right island, but with Santorini, Mykonos, Rhodes, Kos, Crete, Cephalonia – you will not go wrong.
2.   Mexico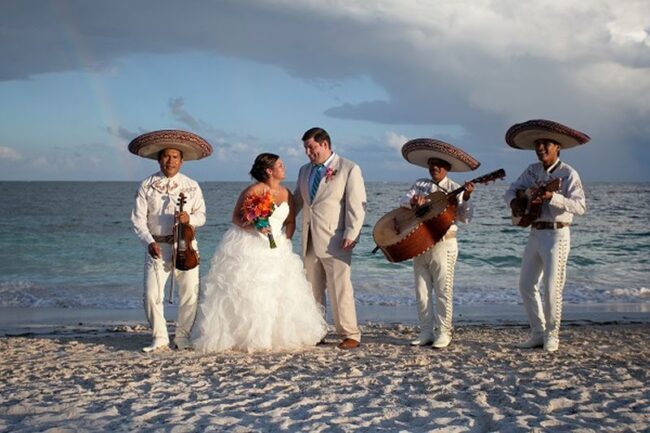 Mexico is an ideal destination for anyone for the simple reason that it offers more options. If you're traditional, perhaps the ideal place for you is the small, Mexican village of San Miguel Allende. On the other hand, for those with slightly more exotic desires – there's the real tropical Mayan Riviera. Depending on what inspires you, may it be it culture, the energy or history – in Mexico you will find exactly what you are looking for. Mexico is the perfect place for a wedding venue. Here, you can make all your dreams come true.
3.   India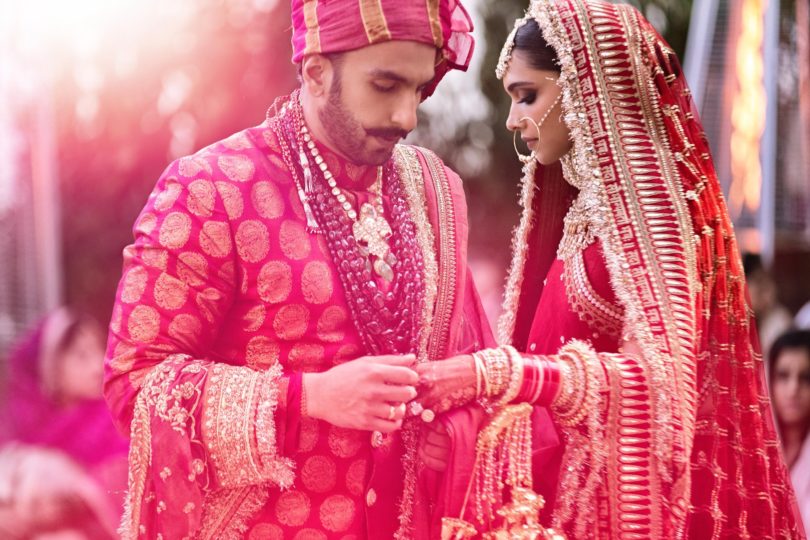 Enthusiasm for India as a bridal scene has developed a lot in recent years. The most well-known wedding scenes in India are credible Rajasthan royal residences and Goa seashores (and now Kerala). Majestic wedding or seashore wedding – it's dependent upon you to pick. However, ensure you have an event organizer to do all the arranging. Music is also very important at such ceremonies in India. Make sure you treat yourself to an authentic Hindu wedding so that adequate music accompanies your ceremony. Love songs done in the traditional style will very well evoke a bridal atmosphere in an exotic place like India and you can check some tunes at Pagalsongs and make a shortlist. Kerala is a particularly attractive location for weddings because you can get married there on the beach. Moreover, there is one interesting custom when the groom comes to a bride on an elephant, and two of them ride together into "their new life".
4.   Spain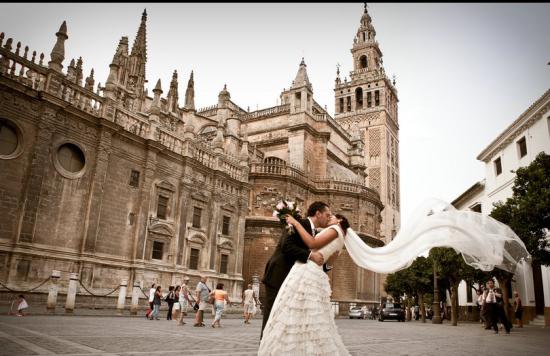 Spain is considered one of the places that is also a favorite for future newlyweds. The great capitals of culture and rich architecture guarantee you beautiful wedding venues as well as photos to remember. Santiago de Compostela is another place on our list that is also on the UNESCO World Heritage List. Thanks to its rich history and monumental architecture, from its striking cathedral and ancient monasteries to authentic squares surrounded by traditional buildings, you will have the impression that time has stopped here. Despite the classic scenery, your wedding will not be sterile, since this city is also a university center – and is characterized by a lively and youthful atmosphere.
5.   Morocco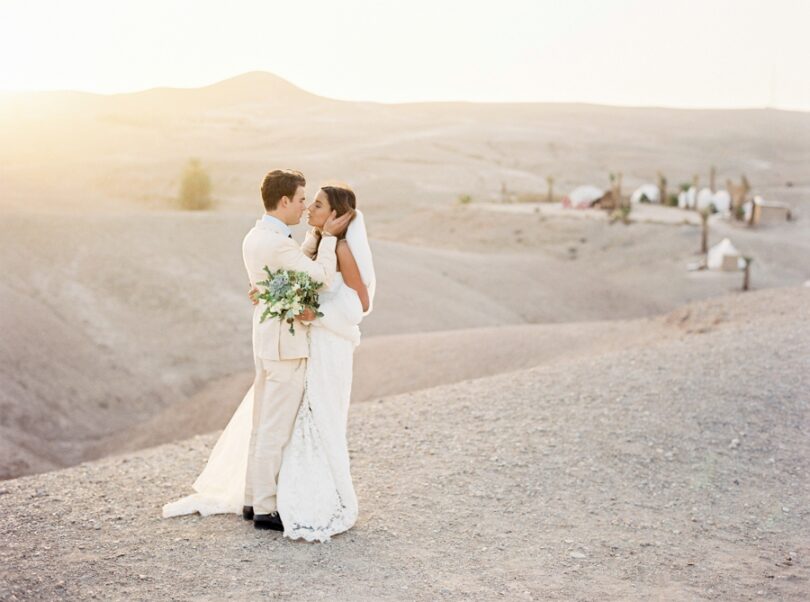 The magical and mystical nature of this small North African country has been luring the hearts of tourists for years, eager for adventure and new experiences that they will never forget. Imagine going as a bride on a camel to the heart of the Sahara, how would you tell a loved one that? It sounds fabulous. This is a place where the delicate and condensed tones of desert sand intertwine with a vibrant kaleidoscope of colors and whose architecture and lifestyle are so different from European and American – which is the essence of a destination wedding. Morocco is in style this year when it comes to decorations, as well as the destination of weddings at the top of the leading wedding trends.
6.   Italy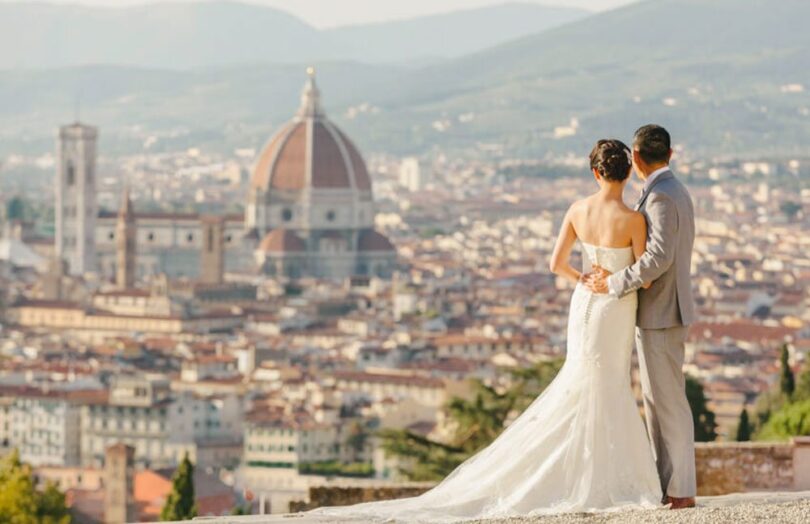 Italy should not be left out of the list of top wedding venues. We often have the opportunity to read about celebrities' weddings in Italian villas and castles. Venice and the landscapes of Tuscany are very tempting places for wedding venues. However, the true gem and ideal scenery for your wedding photos is the Amalfi Coast. This place has been on the UNESCO World Heritage List since 1997. All the places that stretch from Naples to Salerno Bay are a great choice for your celebration. However, we will single out the tiny Ravello. This place is located 400m above the Tyrrhenian Sea. Old palaces, vineyards, lemon, and olive trees – are just part of the charm of a small town that will enhance your wedding with its specific atmosphere.
7.   Costa Rica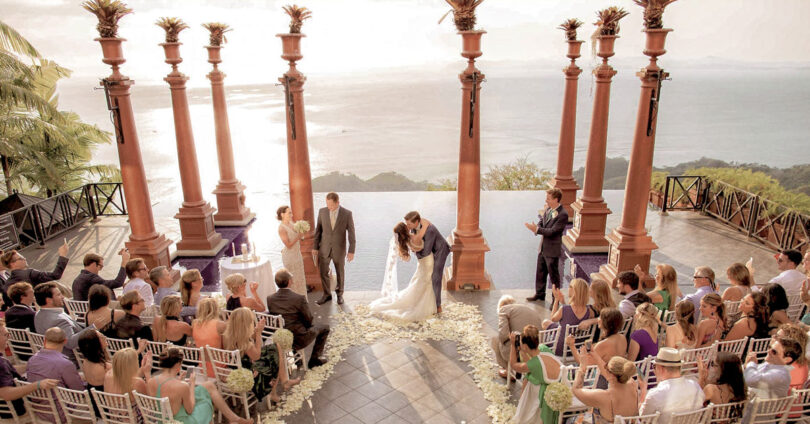 A country that promotes its motto: Pura Vida – in everything. The concept of a pure life is influenced by the incredible energy of this place. The people are incredibly attractive, the scenery, from the rainforest to the beach, are all stunning. The small town of La Fortuna might be perfect for organizing a small, intimate wedding venue. Maybe you wish a more exotic wedding in the heart of the rainforest. Then Monteverde can be just the right place. In the end, do not forget the beautiful sunset beach wedding photos  – which will be a great memory, on the most important day of your life.