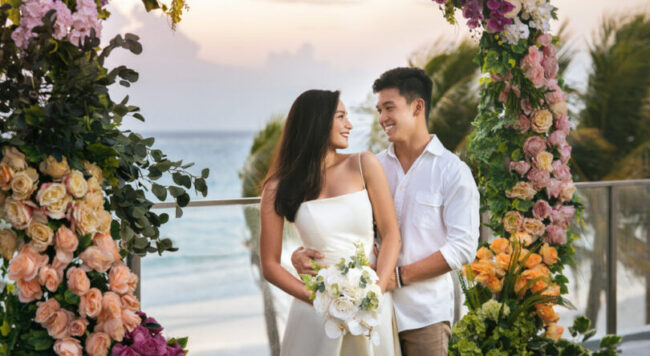 Weddings are an important part of life, and no one knows that better than Filipinos. They are a time for friends and family to come together and celebrate the love of two people. When planning your destination wedding, don't forget about the Philippines! This beautiful country has a lot to offer couples looking for their dream day. With lush forests, beautiful beaches, and fantastic architecture, there's no shortage of options when it comes to picking a destination wedding in the Philippines. In this blog post, we will give you tips on how to plan an elegant destination ceremony in the Philippines. From choosing the right venue to choosing the right suppliers, read on to learn everything you need to make your dream come true.
How to Choose the Best Wedding Destination in the Philippines?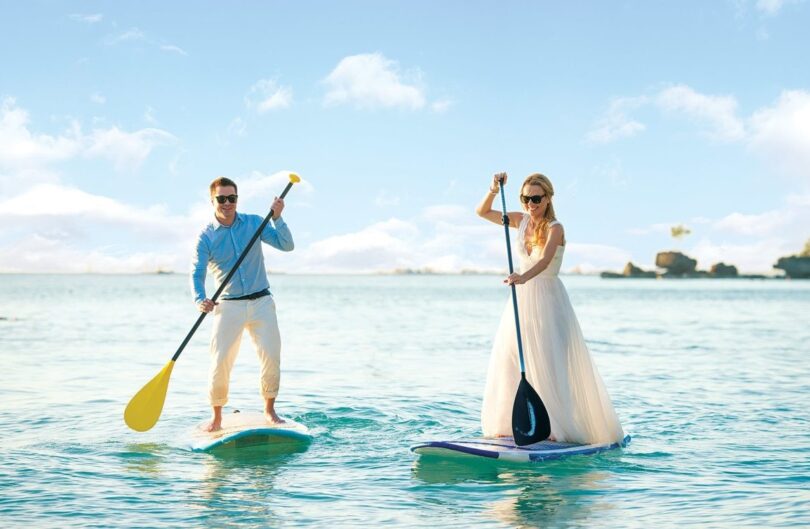 – First, decide which part of the Philippines you want to host your wedding. There are many beautiful and interesting places to get married in the Philippines, so do your research before making a decision.
– Next, think about what kind of atmosphere you'd like for your ceremony. Are you looking for a quiet, secluded ceremony? Or would you prefer something more lively and festive?
– Once you have a general idea of what kind of setting you'd like, take into account cost and availability. Do some research on average wedding costs in various destinations in the Philippines and compare prices. You may be surprised by how affordable weddings can be when chosen wisely! Tagaytay wedding venue prices are a great example.
– Finally, make sure to visit the destination yourself to see if it feels right for your nuptials. If everything checks out and budget is no object, don't hesitate to go all out – after all, a dream wedding is worth celebrating!
Planning a Destination Wedding in the Philippines: Tips and Advice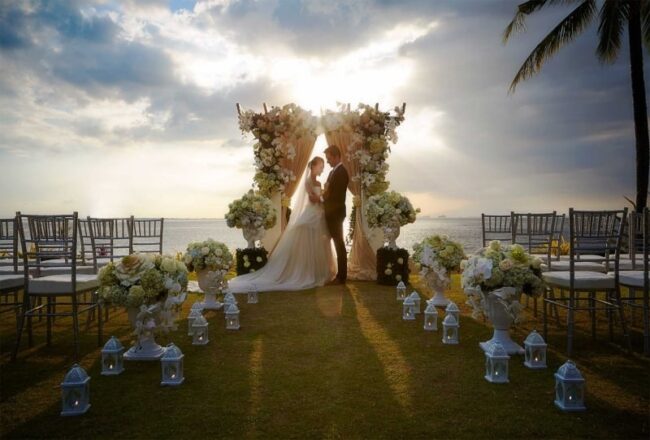 The Philippines is an amazing place to marry. With crystal-clear waters and stunning coral reefs just offshore, it's no wonder this Southeast Asian country has been the backdrop of so many weddings. And with so much to see and do within easy reach of any resort or city in the country, there is plenty of inspiration for your big day.
But before you start planning, there are a few things you need to take into account.
– First and foremost, make sure you have a clear idea of what type of wedding you want. Are you looking for an intimate affair surrounded by your family and friends? Or would you prefer a large public ceremony with hundreds of guests? The choice is yours!
– Once you've decided on the size and style of your ceremony, it's time to think about where you would like it held. There are countless beautiful places to tie the knot in the Philippines – from luxurious resorts on tropical islands to charming colonial towns steeped in history. Which one will be right for your fairy tale wedding?
– Once you've chosen your location, it's time to figure out who will be involved in making your dream come true. From planners extraordinary to talented caterers, there is no shortage of people who can help make your Philippine wedding perfect. Just remember that anyone who helps make your day special should be treated to a complimentary wedding favor!
– When it comes to the wedding party, it's important to think about who will be in attendance. Will you have just the two of you, or will your husband and wife want all of their family and friends there to celebrate with them? And if you're inviting guests from out of town, will they need special accommodation (and what kind of arrangements can you make)?
– Last but not least, the most important element of planning a destination wedding – the bride and groom! Be sure to have a clear idea of what you want your day to look like, and work together with your partner to create a breathtakingly beautiful ceremony that reflects your unique relationship.
Whatever type of wedding you are planning – whether it's an intimate affair surrounded by loved ones or a large public ceremony with hundreds of guests – the Philippines is an amazing place to marry. So take some time to explore all the amazing options available in this beautiful country, and let us help make your dream come true.
Destination Weddings in the Philippines: The Must-See Places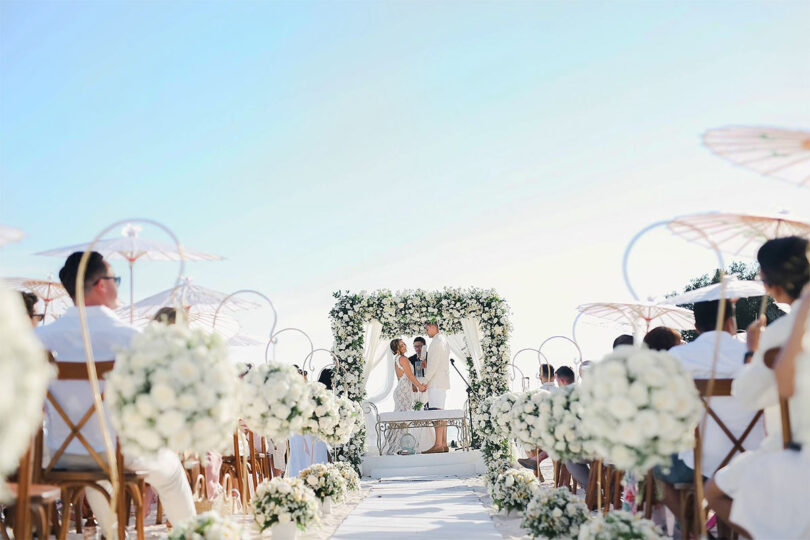 If you're looking to tie the knot in some pretty amazing surroundings, the Philippines is definitely a destination wedding dream come true! From lush rainforests to picturesque coral atolls, there's an incredible amount of diversity and beauty to be found in this Southeast Asian country. Here are seven destinations that would make perfect backdrop for your nuptials:
Boracay Island – Most destination ceremonies in the Philippines begin with a day at Boracay Island, one of the country's most popular tourist spots. With crystal clear waters and white-sand beaches, it's easy to see why this island is such a draw.
Cebu – Another incredible Philippine destination for your perfect day is Cebu City. With its lush tropical vegetation and waterfront promenades, it's easy to imagine being married under swaying palm trees on one of Cebu's many stunning beaches. There are plenty of options for luxury wedding venues here too – so no matter what your budget looks like, you should be able to find something that fits your needs.
Angeles National Forest – If natural scenery is more your thing than man made wonders, head to the Angeles National Forest for your wedding ceremony and reception! This sprawling jungle wilderness offers breathtaking views of mountains and valleys alike, making it the perfect place to show off your patriotism – or simply capture some truly epic wedding photos.
How to Make Your Destination Wedding in the Philippines Even More Special?
If you are looking for an exquisite destination wedding in the Philippines, there are a few things you should keep in mind.
– First of all, choose a beautiful and well-known place to hold your ceremony and reception.
– Secondly, make sure to book your wedding with a reputable wedding planner who can help you create a dreamy event that will be remembered forever.
– Finally, consider hiring a talented photographer or videographer to capture all the beautiful moments of your big day.
Wrapping Up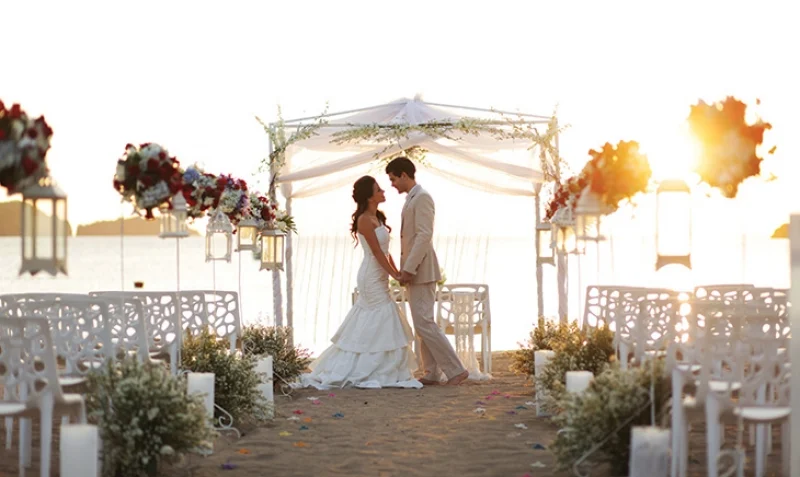 Weddings are one of the most important days in a person's life, and there is no better way to celebrate than by having an elegant destination wedding. If you're planning your dream day, the Philippines should definitely be on your list of destinations. Not only does this country have some gorgeous beaches and island resorts, but Filipino culture is rich and full of traditions that will make your wedding day truly unforgettable. Consider hiring a local planner to help plan every detail of your big day, and don't forget to book your honeymoon right before your wedding!