5 Places Not to Miss in Spain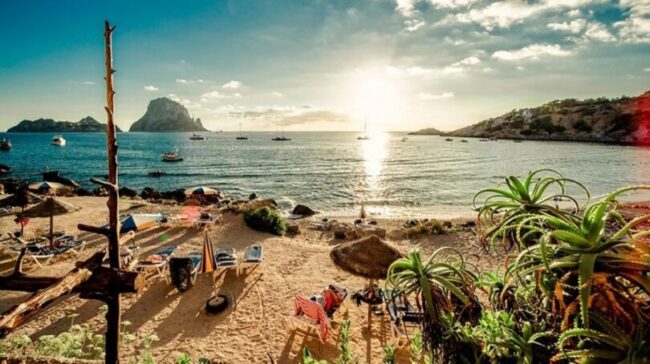 When you think of Spain, the first cities that come to mind are Madrid and Barcelona. It's not surprising because both cities are renowned for their ambiance and beautiful sites. But what if I told you that there are many other amazing cities and regions with luxury villas in Spain such as available at Club Villamar that tourists just can't get enough of?
From beaches, islands, the beautiful climate to the astonishing sunsets, Spain gives you many reasons for being the perfect holiday destination during the summer season and beyond. Before you plan your vacation, you may want to take a look at these five other places you should not miss in Spain.
1. Costa Brava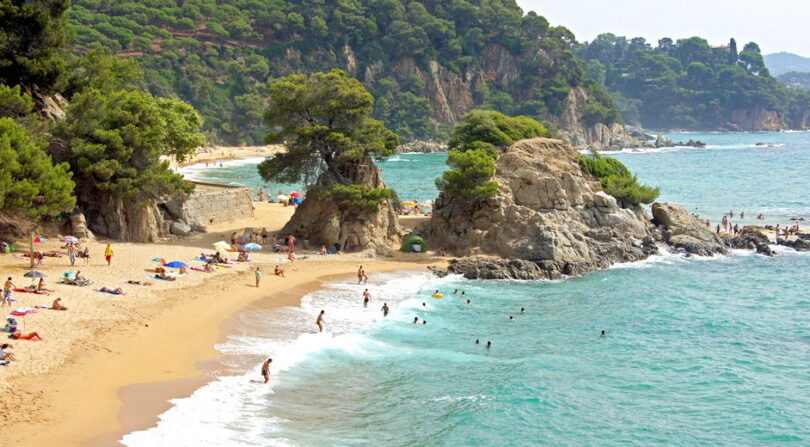 Beachside view of the Costa Brava
You cannot compile a list of the most fabulous places in Spain without including the Costa Brava. Located on the coastline of Catalonia, this region boasts places of alluring charm.
Renowned for its natural parks, enchanting towns, and heavenly coves, the Costa Brava gives you many reasons to extend your vacation. Popular cities like Girona and Figueres are not far from the coast, offering a blend of cultural and historical sites.
The Costa Brava is home to many dreamy beaches and over fifty museums. If you're looking for a destination with a sun-filled beach experience, then Cadaqués and Tossa de Mar are two towns you don't want to miss. Just book any of the luxury villas on the Costa Brava and get the fun started.
However, there is no better place for a luxurious vacation on the Costa Brava than the magnificent Empuriabrava. It's the true definition of the word "exquisite" with equally luxurious villas for perfect relaxation and comfort.
And if you don't want to miss out on the good things the Costa Brava has to offer without having to spend heavily, then you should consider booking a villa in places like Lloret de Mar, Tossa de Mar, L'Escala and L'Estartit. They all have their fair share of beaches and fun spots to keep you thrilled throughout your holiday.
2. Ibiza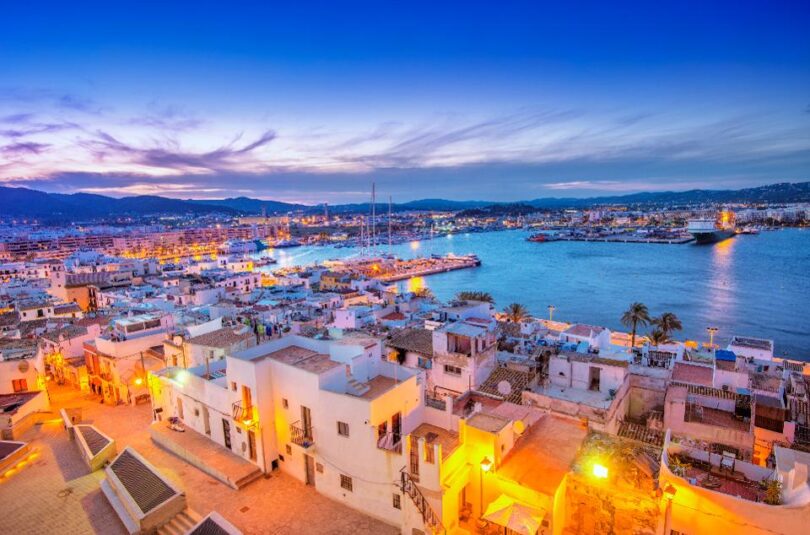 If you're a lover of good music and looking for an island in Spain that can't give you enough of it, then Ibiza is the place to go. Famed for its numerous clubs, Ibiza attracts hundreds of thousands of music fans and partygoers all year long.
Beyond music, this Spanish island is home to heavenly beaches, perfect sea views, and an abundance of flora and fauna. Due to its historic buildings, marine life, and beautiful waters, Ibiza is a UNESCO World Heritage Site.
Even if you don't want to visit it for its historical heritage, its many pristine beaches are quite alluring enough to choose it as a holiday destination.
If you want a taste of luxury, then you may choose to visit Sublimotion, the world's most expensive restaurant or Privilege Ibiza, the world's biggest nightclub.
3. Costa Dorada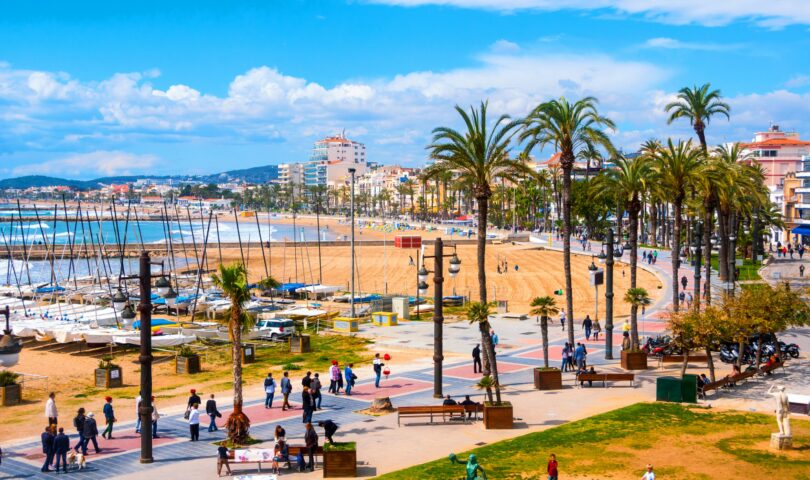 In English, Costa Dorada means "Golden Coast," a name that perfectly describes its majestic charms. Over the years, it has become renowned as one of the choicest destinations for tourists in search of a holiday in Spain.
Located along the southern coast of Catalonia, south of Barcelona, this region has 215km of coastline. It's blessed with regular sunshine and is famous for its numerous towns and villages with beautiful scenery.
Little wonder that hundreds of luxury villas in Spain are strategically located along with it. The countless holiday attractions offer its numerous visitors a vast range of culture, history, nature, and leisure activities.
One of its most popular towns is Salou, a choice destination for British tourists. It has a sandy coastline that stretches into the horizon. But if you're looking for a more historical site, then the beautiful agricultural village of El Perello. Famous for its honey, this village is located close to caves with prehistoric paintings.
4. Mallorca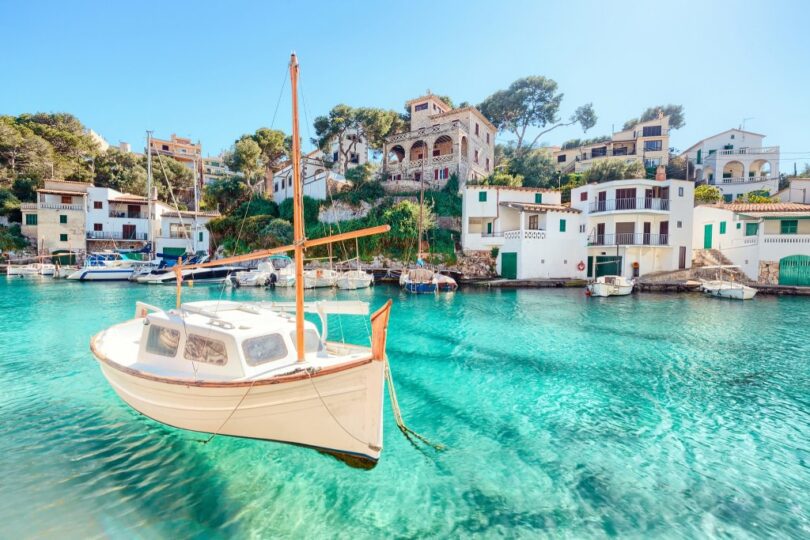 Mallorca is the largest island among Spain's Balearic Islands and also an excellent holiday destination for British and American tourists. For decades, this island has played host to wealthy tourists with an undying love for luxury.
Who wouldn't love a place as peaceful as this, with crystal clear waters, the freshest air, an abundance of flora and fauna? Magnificent limestone cliffs are submerged in the turquoise-colored waters of the Mediterranean.
The beautiful scenery is just as glorious as the majestic villas in Spain, that have seen a countless number of tourists. Its rich cultural heritage is only second to the welcoming locals who have nurtured and preserved it.
From the quiet city of Capdepera to the hillside village of Banyalbufar, Mallorca boasts of precious towns when you can find perfect relaxation and the "home away from home" experience.
5. Costa Maresme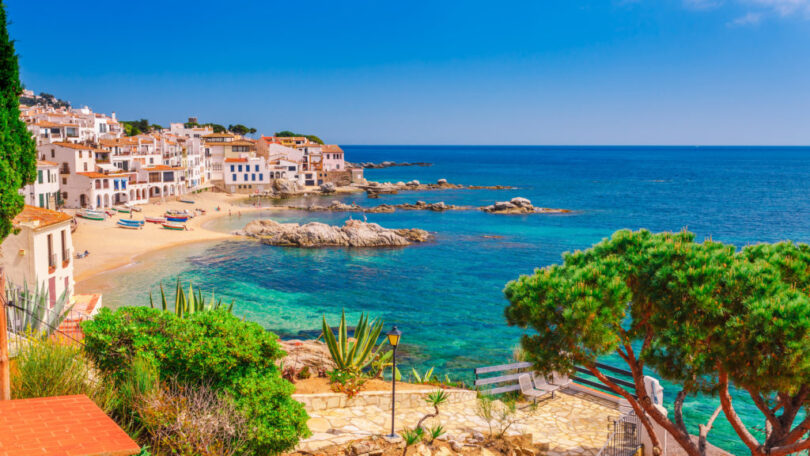 Costa Maresme is another fun destination for tourists who want to have a feel of its exciting attractions without missing out on all that Barcelona has to offer. Located north of Barcelona, this region lies between the Mediterranean and the astonishing Serralada Litoral Natural Park. It's home to over 30 towns and countless villages, each primed to offer you the vacation you crave for.
The good news is that lots of incredible villas around this region with poolsides, great views, and perfect vegetation. Boasting of about 52km of beaches and a total of 54 beaches with golden sand, this destination gives you many reasons not to end your vacation.
It also has a natural park, several golf courses, and a pleasant climate that spells sun and relaxation. Where to stay is never a problem as the region is adorned with some of the best luxury villas in Spain.
Some of its choicest towns and village include El Masnou, the wine-producing village of Teià, and the ancient village of Cabrils. If you're looking for a villa surrounded by an abundance of flora and fauna, then you should consider spending your vacations in towns like Vallromanes and Allela.
Conclusion
Spain remains the perfect home for a luxury getaway. To enjoy the best of comfort and hospitality in any of these locations, feel free to check our list of luxury villas in Spain.
Click here and the Spanish embassy can help you to have more tourism information in Spain.