Planning to Visit Indianola, Iowa?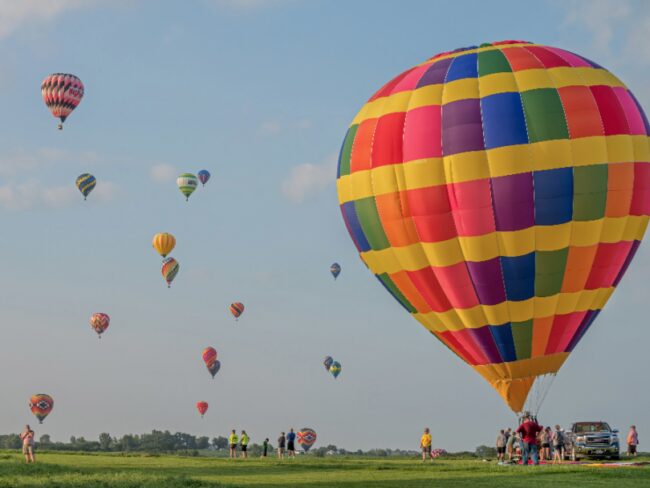 City sophistication and small-town life is a rare blend. Nonetheless, Indianola has captured the right mix perfectly. The county seat of Warren County is home to a variety of performing arts, the excitement of the National Balloon Classic, and the value of history and education. From Indianola's sparkling highway district to the old town ambiance, there is plenty of exploration and shopping in the city that will fit every budget and taste. Tourists will find the city a great place to live, work, or visit. Just a few minutes from the Des Moines International airport, the city never fails to captivate guests with its rare blend.
Things to Do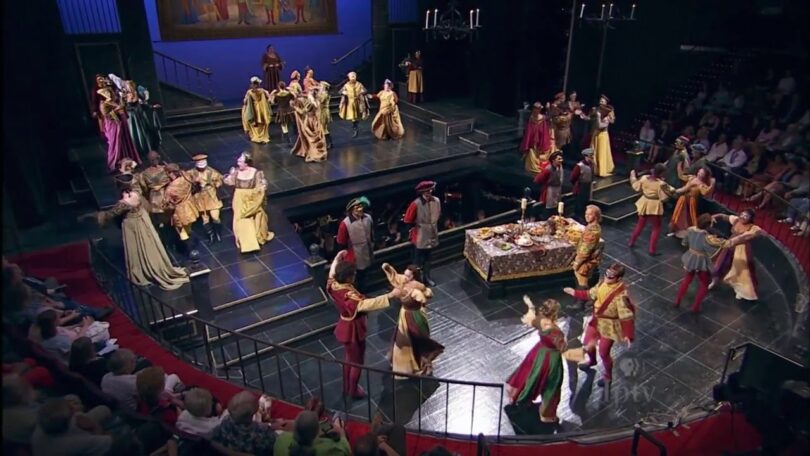 The par 72, 18-hole golf course of Deer Run Golf Club covers more than 200 acres, including a 16-acre lake. Kept in excellent condition, the Indianola Golf and Country Club is another alternative for members who seek for a casual atmosphere. Nearby you can almost hear every belted tune of the Des Moines Metro Opera, which is now one of Iowa's most respected performing art organizations. Avail of fishing, horseback riding, sailing, canoeing, and water activities in the 344-acre expanse of the Wesley Woods Camp & Retreat Center.
Lake Ahquabi State Park has several recreational opportunities, including camping, fishing, and swimming. Several picnic and shelter areas are found around the park. Kayaks, paddle boats, canoes, and hiking trails are available for guest's perusal. Ball sports are another famous activity, and Moats Park boasts of playground equipment, basketball courts, and softball fields. Book your Indianola Hotels with Reservations.com.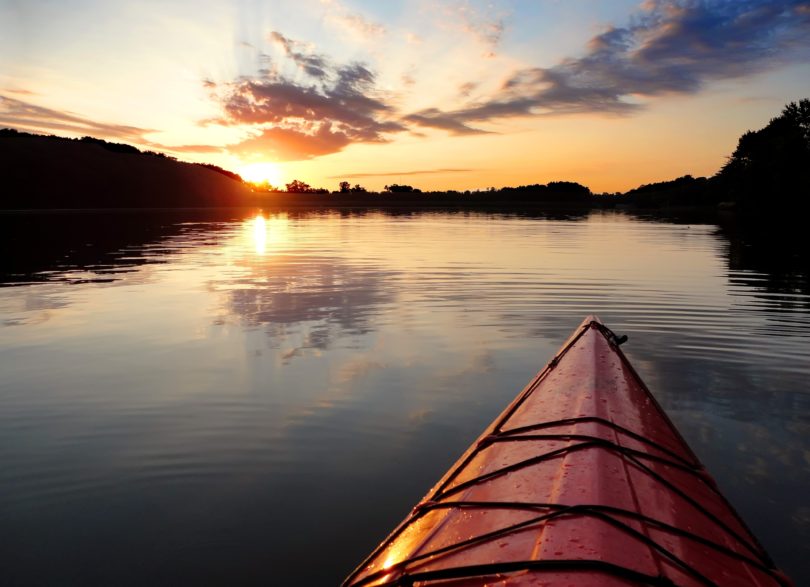 If you want to spend some of your time relaxing, then a long walk through a garden is the perfect activity for you. Fortunately, in Indianola, you can visit the beautiful Buxton Park which is located right next to the Simpson College which is in the center of the city.
Here you will be able to see the park's formal gardens, the amazingly realistic wind sculptures, the fountains and some of the public art. Once you get tired from your walk you can get into one of the gazebos and have a chat or a snack with your friends.
In 2019 they added in a new element that makes the park a bit more children friendly. The children's garden is the perfect place to leave your kids to have some fun while you are enjoying your time around the park. If you are not sure where you should spend your time in the park, make sure you get the tree tour pamphlet and use it as a guide through the gardens. We should also note that this place is pet-friendly too, so don't be afraid to take your dog with you too.
Tourist Attractions
Located near the Lake Ahquabi State Park, the Annett Nature Center offers guests an informational tour of the county's natural resources. The outdoor setting alone provides an excellent starting point for sightseeing. The Des Moines Metro Opera hosts at least three world-class productions per year. The Farnham Gallery in Simpson College has traveling displays and artworks by several students. The Indianola Memorial Aquatic Center features a zero-depth heated pool, a super side windler slide, a sandpit, a bubbling beach, a critter hideout lagoon, leaping lily pads, and a 1-meter diving board. The city is also the home of the National Balloon Museum and the National Balloon Classic.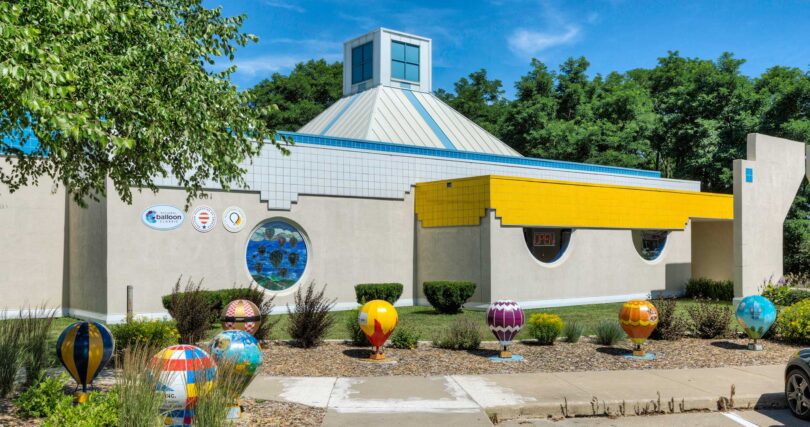 Founded in 1975, this non-profit museum called National Balloon Museum finally got its permanent location a couple of years after it was founded in 1988. Everything inside of this museum is related to the history of gas ballooning and hot air ballooning. Even the buildings itself takes the shape of a gondola from a classic hot air balloon.
What makes this museum so unique is the fact that there are only two of them in the entire country. So, if you really want to know about the history of hot air balloons you either have the option to go to Albuquerque, New Mexico or in Indianola, Iowa. We believe Indianola is a much better option when it comes to this.
If you ever do plan to visit the National Balloon Museum, we recommend you visit it during the Christmas period on December 14 to see it during Christmas in the Air Open House event. Children under twelve will get a free entrance while a ticket for adults is just five dollars.
Shopping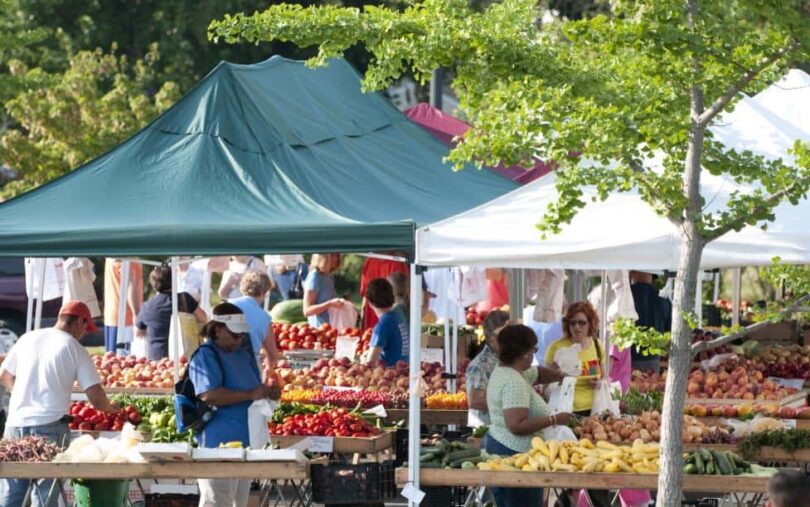 There are several individual businesses found along its posh downtown. With a turn-of-the-century post and beam barn, the Garden Barn never fails to attract plenty of customers. The quality of their antiques, florals, herbs, gifts, and garden art are what keep guests coming back. Harrison's has everything from swimming goggles to shoes. Anchor shops, such as Wal-Mart, can be found near the gas station. On the eastern side of Indianola Square is Victoria's Boutique, which is a great place for scouring accessories, jewelry, and the latest women's fashions. Brands like Keren Hart, Jag, and Tribal can be found in the store. Tucked behind toe offices of Indianola's business district is Taylor Floral & Gifts Boutique, which has a wide selection of baby items, room fragrance, and Yankee and Root candles. The Busy Bee Garden Center features free-range eggs, organically grown produce, honey, and a greenhouse. Another point for shopping is the Indianola Farmer's Market, which features the freshest produce in Warren County. The 5,000 square-feet Indianola Flea Market has gifts, antiques, collectibles, and several rare items.
Best Town Squares
There is an eclectic collection of services, restaurants, and shops in the Indianola Town Square. The square features an antique store, an old fashioned soda fountain, health foods, a Victorian-era shop, and a tea room. There are several other shops tourists will certainly want to explore. The classic block also hosts some of the city's most awaited traditional festivities.
As suggested by overpassesforamerica.com, you should always remember traveling tips, emergency numbers and vehicle rent tricks, travel insurance before traveling any destination across the USA and rest of the world. These are a couple of things everyone should take care of.