10 Reasons to Visit Melbourne in 2023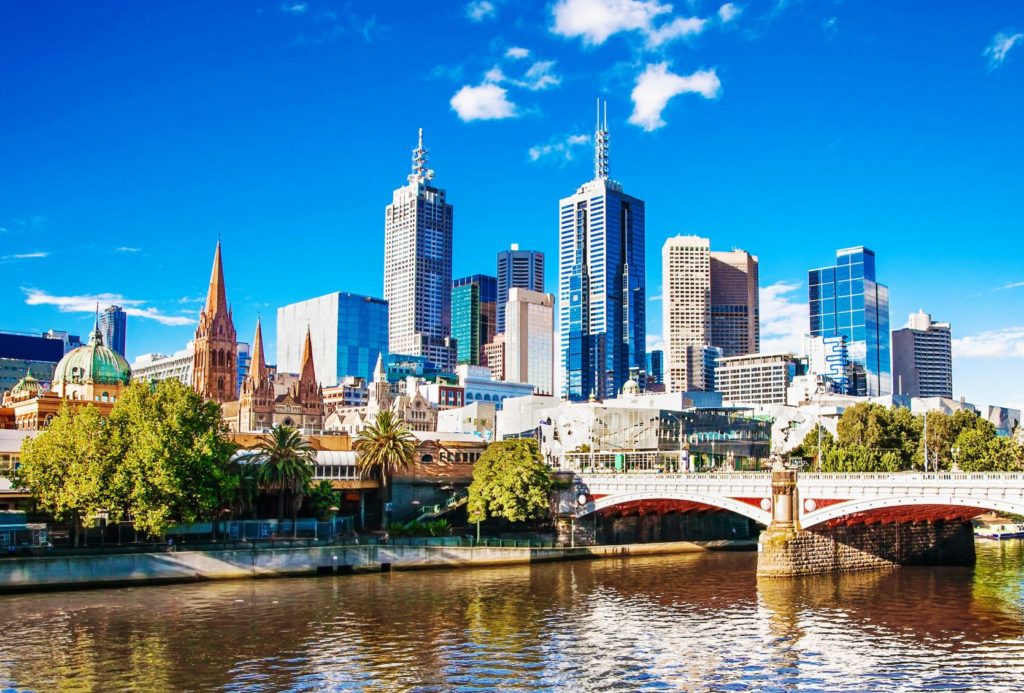 There is more than one reason why Melbourne is always mentioned as one of the most livable and enjoyable cities in Australia, if not in the whole world. In fact, there at least 10 reasons everyone should visit this magnificent city. So, It's not a surprise that Melburnians, as the locals are usually called, are very proud of their hometown!
Are you looking for great accommodation such as Hotel Chadstone offers? Or maybe you are more into Chinese food? What about a whole afternoon of shopping? If you plan to spend your next holidays in Australia, there is always something to do in Melbourne! Do you want to know even more reasons why you should visit this city? Here you will find 10 more!
1.  Unique Food Scene
The first reason you should visit Melbourne is its unique food scene. Whether it is coffee, whisky, fish or desserts that you crave for, you will always find something for your appetite (and your wallet) in Melbourne. In this city, you can find one of the largest Italian communities in the world ready to spoil you with strong and creamy espressos or delicious ice creams, and pizza, of in case you are looking for some spicy food, then Chinatown, on Little Bourke Street, will be waiting for you with its Asian bakeries and noodle houses.
Although there are many modern cafes and restaurants, you can still find fine dining. There are several restaurants that offer native meals, so if you want to taste Australian cuisine, you can visit them. A great variety, right? Well, there is a reason why Melbourne is considered the gourmet capital of Australia.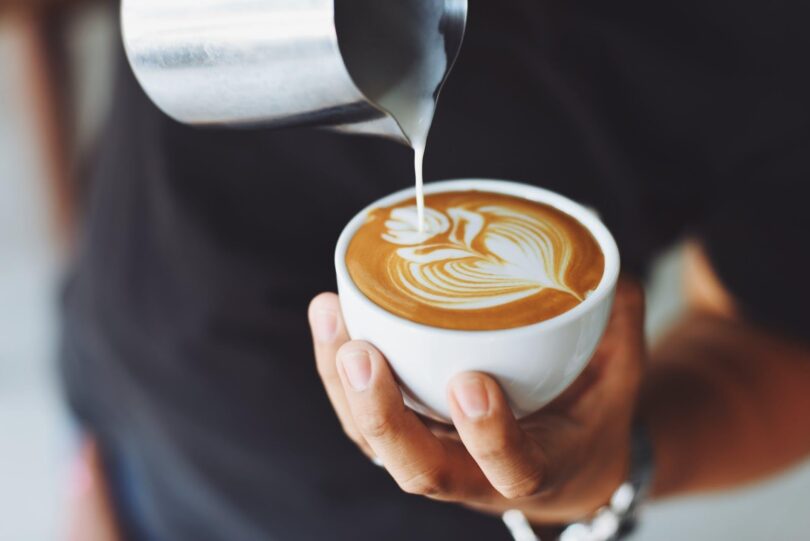 2.  Sporting Events
Melbourne is a paradise for those who are passionate about sports. The city offers several world-class venues, which every year host the Rugby League, Australian Rules, and many other interesting and exciting events for tennis and cricket lovers. Even motorsports enthusiasts will fall in love with Melbourne. In fact, thousands of fans gather in this city every year for the Australian Formula 1 Grand Prix and MotoGP.
3.  Shopping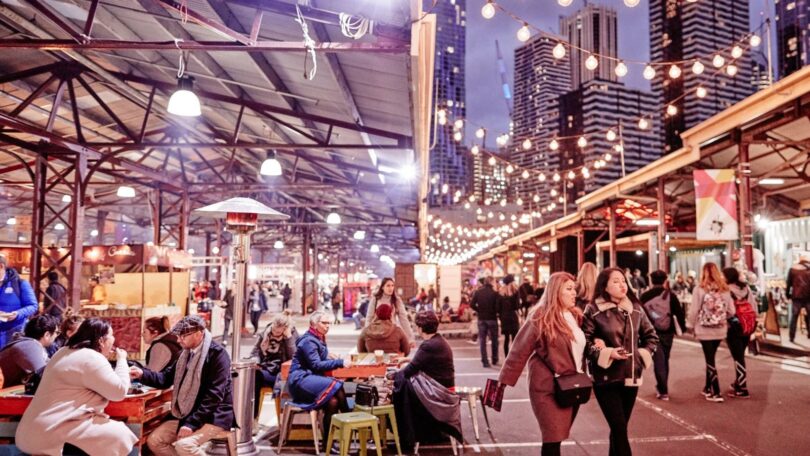 Ready to shop till you drop? If you are looking for the best deal of your life, then you cannot miss a day (or two) at the Queen Victoria Market. This historic market has been operating for almost 150 years, and it now houses hundreds of stalls, which sell food, clothes, gadgets and souvenirs five days a week.
4.  Architecture
Few things in Australia are more iconic than Melbourne's laneways. In the past decades, these areas of the city have been turned into beautiful and lively cafes, art galleries and boutiques. Banksy and other street artists often choose these laneways to display their art. In other words, Melbourne is now a very modern and vibrant city, which architecture combines old buildings with contemporary hotels and offices.
5.  Cultural Events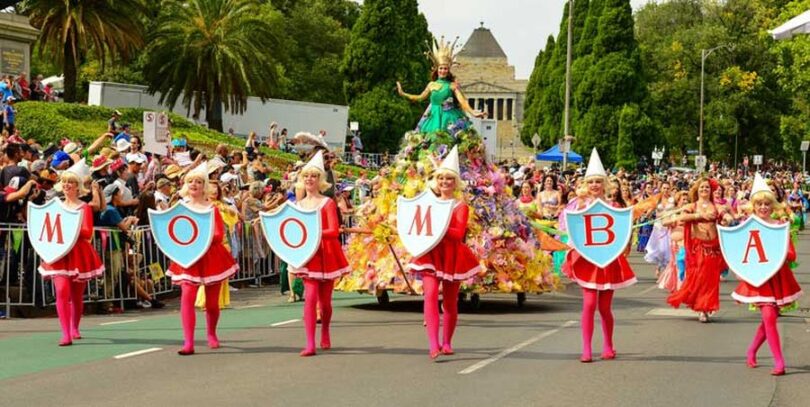 Many consider  Melbourne as the cultural capital of Australia, due to the big number of festivals and events scheduled throughout the year. Some of them are the famous International Comedy Festival, Cup Carnival, International Film Festival, and Food and Wine Festival, Moomba Festival. Of course, there are many others. As a matter of fact, there are many events for children. They can enjoy art in a magical environment, especially at Christmas time.  This is the time of the year when the city shows its most extravagant decorations, as well as featuring many events, from fashion to music.
6.  Live Music
Melbourne is known for its vibrant music scene, which has inspired many street artists. There are many bars and pubs hosting live gigs every night. In particular, you cannot miss the Corner Hotel, where many famous singers and bands, such as Mick Jagger and The White Stripes, have played at least once in the past.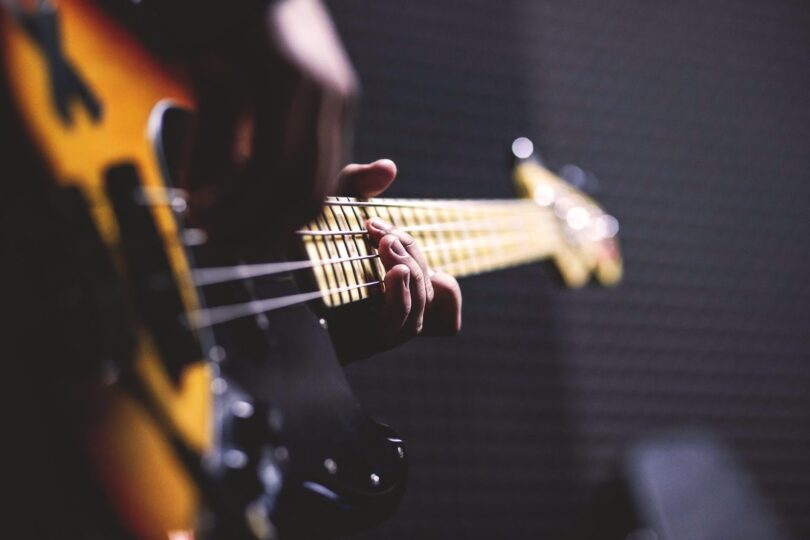 7.  The Power Of Nature
If you are staying in Melbourne, you must visit Phillip Island National Park, which is only 90 minutes from the city. Here you will meet the local wildlife, including what is known as the "Penguin Parade". In other words, every evening penguins return home at sunset to their colony, which is the biggest one in the whole country. This is a unique experience, and you need to book it ahead.
8.  You Can Swim With The Dolphins
Speaking of once-in-a-lifetime experiences, you should head to Port Phillip Bay. There are many companies which run boat tours that allow you to swim with wild dolphins. But don't worry: this is part of an eco-tourism program, so animals will not suffer from your presence.
Apart from Port Phillip Bay, there are the Gippsland Lakes. They are home to a rare and endangered species of dolphins, known as burranun dolphin. There, you can take your own boat or go on a cruise to enjoy the company of the friendly dolphin faces coming out of the water.
9.  Public Transport
Public transport is an essential part of people's everyday life in Australia. In Melbourne, trams and trains definitely contribute to making life less stressful for locals and tourists as well. If you want to travel around the city and get lost in its beauty, you can catch the free City Circle trams.
10. The Hipster Heaven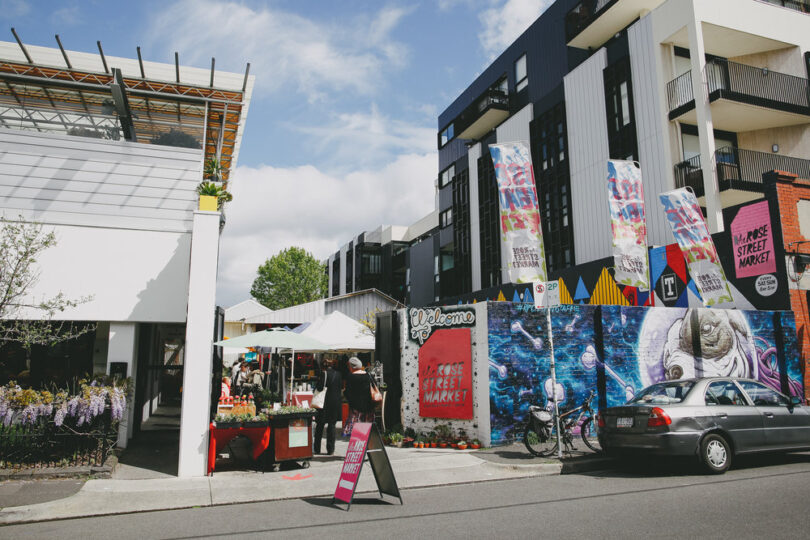 The Rose Street Artists' Market is maybe the most hipster place in Australia. It's the place where creatives, craftspeople, and artists from all around the country gather to sell their pieces or enjoy a nice cup of coffee together. It's a great place to visit if you want to buy some unique handmade stuff, such as jewellery, furniture, paintings, and fashion apparel. Plus, if you want, you can personally meet and talk with the artists.
From cultural to sporting events to live music and swimming with dolphins, there are plenty of things you can do in Melbourne. It's indeed a city where everyone can find things they like and enjoy. Whether it is a tasty Italian cuisine, architectural wonders, or once-in-a-lifetime experiences, you will undoubtedly find what you are looking for.