Why Loire Valley Should Be Your Next Travel Destination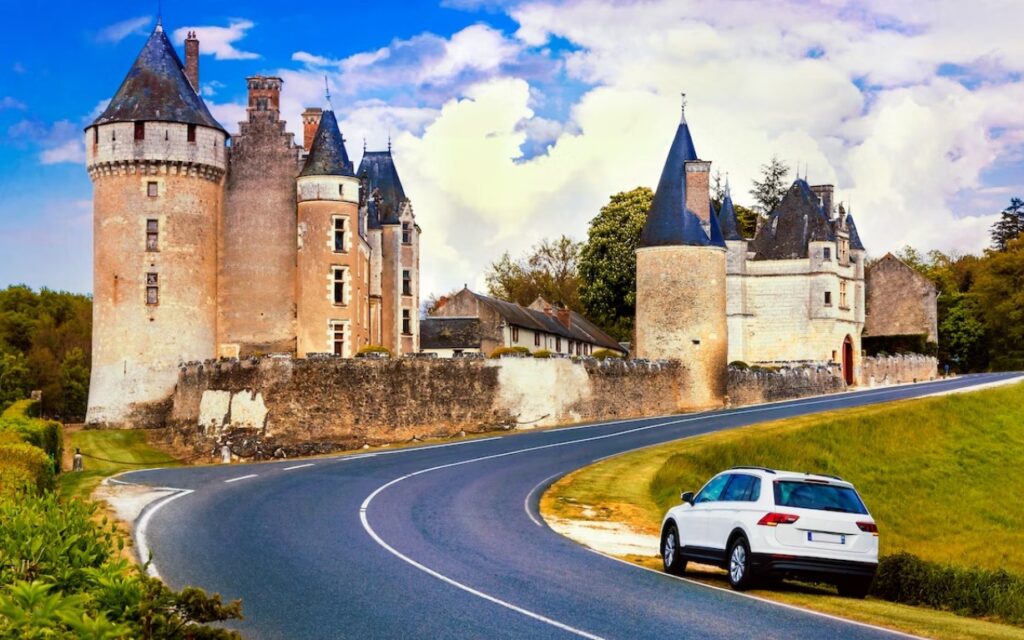 Immerse yourself in the world of a dreamy French landscape where time stands still. Imagine a place with verdant vineyards, grandiose castles, tranquil river vistas, quaint villages, and bustling farmers markets – the quintessentially French Loire Valley. A UNESCO World Heritage site, it encompasses an area of about 800 square kilometers, adorned with unique culture, history, and nature. Your itinerary awaits an enriching exploration of this alluring region. Let's embark on this virtual journey, as we uncover the reasons why Loire Valley should be at the top of your travel list.
Rich History and Heritage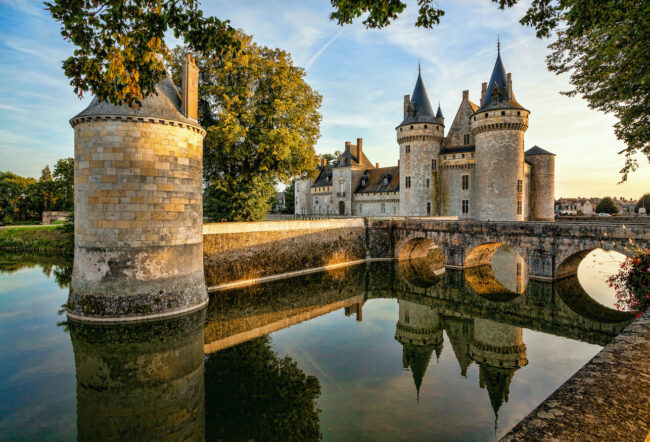 Step into the past and let your Loire Valley Tour transport you to different eras of French history. This is the region that was a favorite of Kings, Queens, and nobles who shaped France into what it is today. Its historic significance lies within the harmonious urban planning undertaken during the Renaissance and the Age of the Enlightenment, which is still intact for visitors to experience.
Delving deeper, one must note that the Loire Valley, dubbed as the "Cradle of the French Language", is also the birthplace of François Rabelais and René Descartes, renowned philosophers, and writers. As you traverse this rich region, you'll be treading on ground that has seen the ebb and flow of intellectual thought, revolution, and evolution, spanning centuries.
Stunning Châteaux and Castles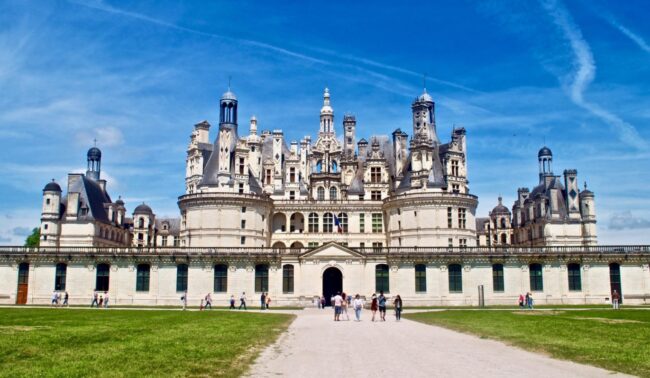 Can you fathom over 300 castles, each with its unique history, architectural style, and charm? Welcome to the world of châteaux, which are scattered across the Loire Valley. One cannot skip the elegant Château de Chambord with its distinct French Renaissance architecture, a symbol of the absolute monarchy's grandeur in the Renaissance.
Not to be outdone, the Château de Chenonceau, also known as the "Ladies' Castle", showcases a blend of late Gothic and early Renaissance architectural styles. This castle, held, managed, and protected by influential women, is a powerful testament to their strength and intelligence throughout history. Its breathtaking gallery bridge and immaculately manicured gardens will leave an indelible imprint on your memory.
Picturesque Landscapes and Gardens
Beyond architectural marvels, the Loire Valley is a true Eden, boasting resplendent landscapes. The Loire River, France's longest river, meanders through rolling green hills, lush vineyards, and blooming flower fields. These natural spectacles form the perfect backdrop for the ultimate pastoral escape.
Serving as an ode to nature's splendor are the gardens. The internationally acclaimed Gardens of Villandry will captivate you with their geometric precision, color coordination, and horticultural magnificence. Meanwhile, the romantic English-style park surrounding the Château de Chaumont-sur-Loire inspires visitors with its ever-changing garden art installations.
World-Class Wine Regions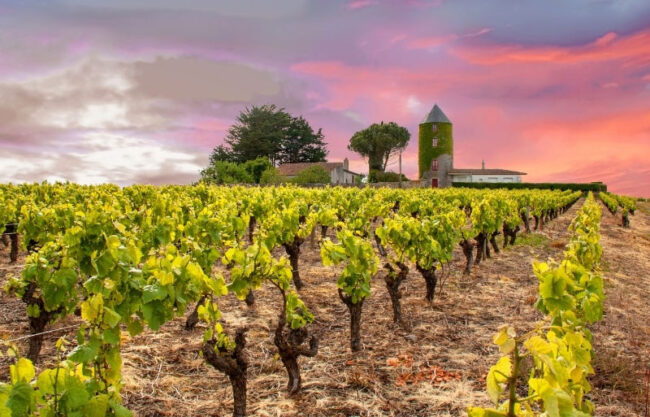 Your senses are in for a treat as you enter the wine-growing region of Loire Valley. It's an oenophile's dream, home to varied appellations producing exquisite wines. Sancerre and Pouilly-Fumé excel in flinty and citrusy Sauvignon Blanc wines, offering a refreshing, palate-pleasing experience.
By contrast, vineyards in Vouvray and Montlouis-sur-Loire master the art of crafting excellent Chenin Blanc wines, varying from dry to sweet, still to sparkling. Every glass from Loire Valley wine country promises a unique flavor profile that beautifully captures the essence of the terroir.
Gastronomic Delights
Loire Valley's gastronomic scene is as rich as its landscapes, offering a sensory journey through French culinary traditions. Be it the luscious goat cheese of Sainte-Maure de Touraine, the earthy flavors of its truffles, or the sweet notes of Tarte Tatin – the region's cuisine will surely tantalize your taste buds.
As you stroll through local markets brimming with fresh produce, you will come across "Fouées" or "Fouaces". These small, fluffy bread pockets, typically filled with delicacies like garlic butter, beans, or goat cheese, are a must-try. The Loire Valley's gastronomic excellence complements its wines, creating a symphony of flavors that personify France's celebrated art de vivre.
Charming Towns and Villages
The Loire Valley houses numerous towns and villages that will charm you with their timeless appeal. Take, for example, the medieval town of Chinon. Its narrow, cobblestoned streets lined with half-timbered houses and the imposing fortress looking over the Vienne River form a picture-perfect setting.
On the other hand, Bourges, known for its half-timbered houses and the grand Cathedral of Saint-Etienne, serves as a window to the Middle Ages. Each town and village within the Loire Valley region has its unique character, making exploring them a truly enriching experience.
Outdoor Activities and Adventure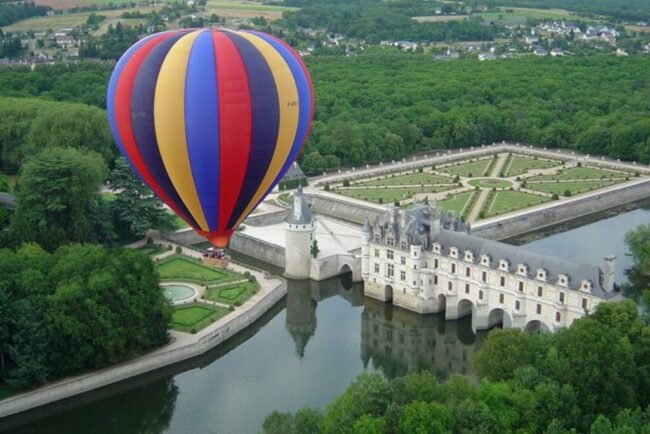 The natural beauty of the Loire Valley invites adventurers to explore its outdoors. You can opt for a leisurely bike ride along the Loire à Vélo, an 800 km cycle route that offers breathtaking views of the river and the surrounding landscapes.
For water enthusiasts, canoeing down the Loire River promises thrilling encounters with local wildlife and unobstructed views of the region's diverse flora. The valley caters to all, whether you prefer slow-paced activities like fishing and bird watching or adrenaline-filled sports like hot air ballooning over the châteaux.
Art and Culture
The Loire Valley is a treasure trove of art and culture. It has inspired numerous artists and writers throughout the ages. Tours, the region's capital, hosts a wealth of museums and art galleries and has an active performing arts scene. The Musée des Beaux-Arts de Tours houses masterpieces from Delacroix, Monet, and Degas among others.
Not to be missed is the annual International Garden Festival at the Château de Chaumont-sur-Loire. This festival attracts landscape artists and garden designers from around the world, each showcasing their creativity with innovative, themed garden installations. Every visit to the valley deepens your appreciation for the creative spirits that have shaped and continue to enrich its vibrant culture.
Final Reflection
Enveloped by the mystique of time and cloaked in natural beauty, the Loire Valley embodies the quintessence of French heritage and art de vivre. A fusion of culture, history, cuisine, wine, and landscapes makes it a compelling destination that provides more than just a mere escape. It offers a chance to live and breathe in the rhythm of a timeless, enchanting France – an experience that echoes long after your journey ends. As you return home from the Loire Valley, you'll bring back a piece of France that will keep beckoning you, over and over again.