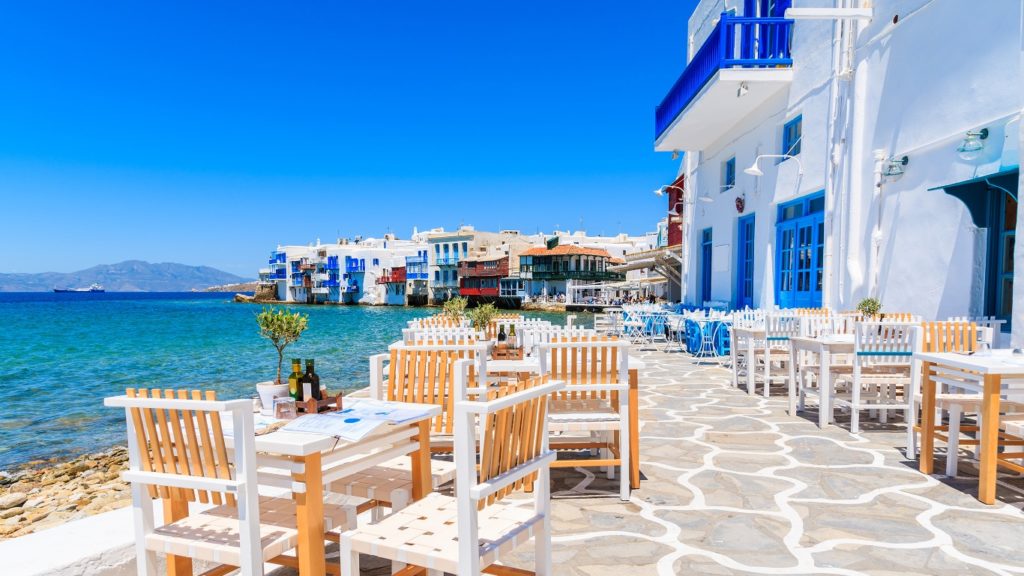 One of the most popular vacation destinations in the past years is definitely Mykonos. An island in the Cyclades group in the Aegean Sea, Greece. Mykonos is best known as a luxurious island with incredible parties during the summer. Here you can find the best party clubs, but also the world's best restaurants with delicious food made by famous chefs.
If you are planning on going to Mykonos, but you don't know where you should stay, here is the list of the best hotels in Mykonos. Every one of them is stylish, luxurious and most importantly they have stunning views on the beach.
Santa Marina, a Luxury Collection Resort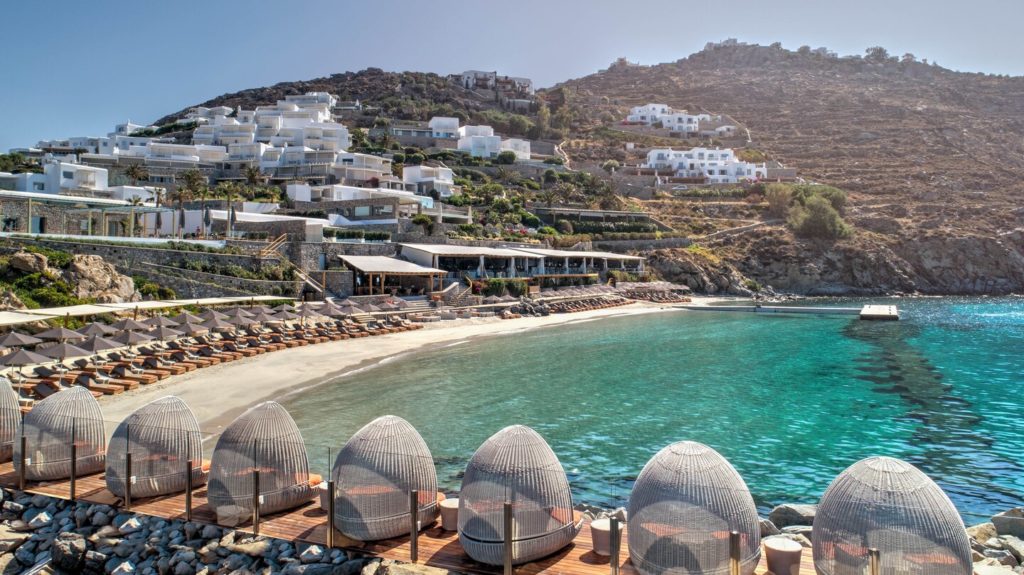 The first hotel on our list is Santa Marina, a luxury boutique hotel that sits overlooking Ornos Bay. The best part of this hotel is that it is situated on the only private beach on Mykonos. If you decide to stay at this hotel you will get a stunning panoramic sea view from a balcony of your room or your suite. And if you want a bit more privacy there are villas too, which have outdoor terraces. This resort has it all, marvelous interior, private pools, gardens, Gingko Spa, Oasis Pool & Lounge, Colonial Infinity Pool & Whirpool. The Colonial Pool Restaurant & Bar is amazing, and the world's first Buddha-Bar Beach is something that you need to see.
Kenshō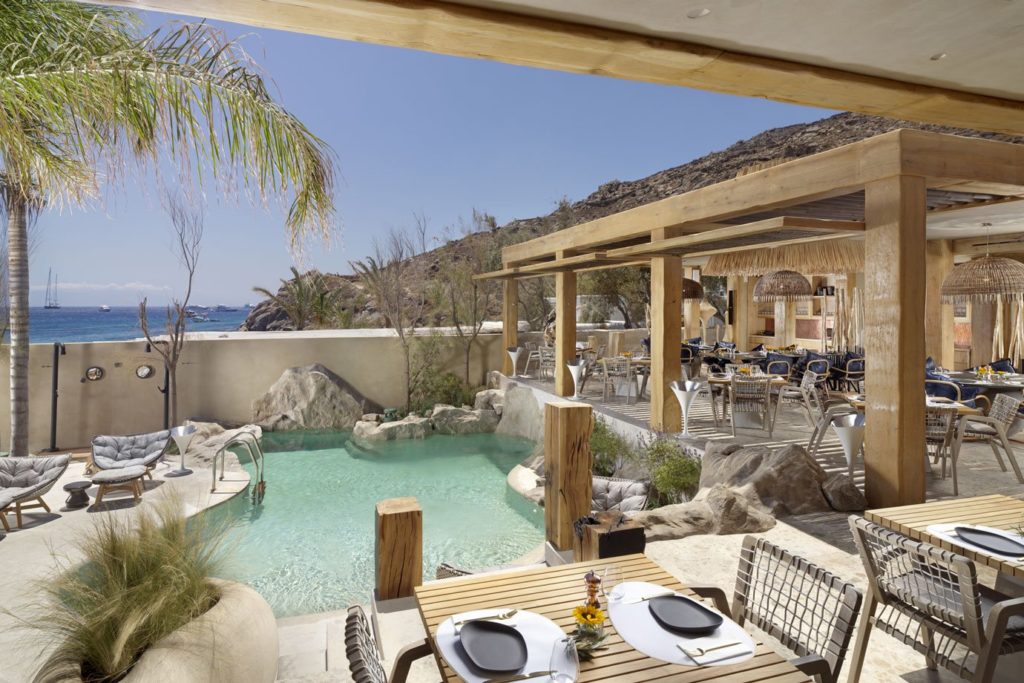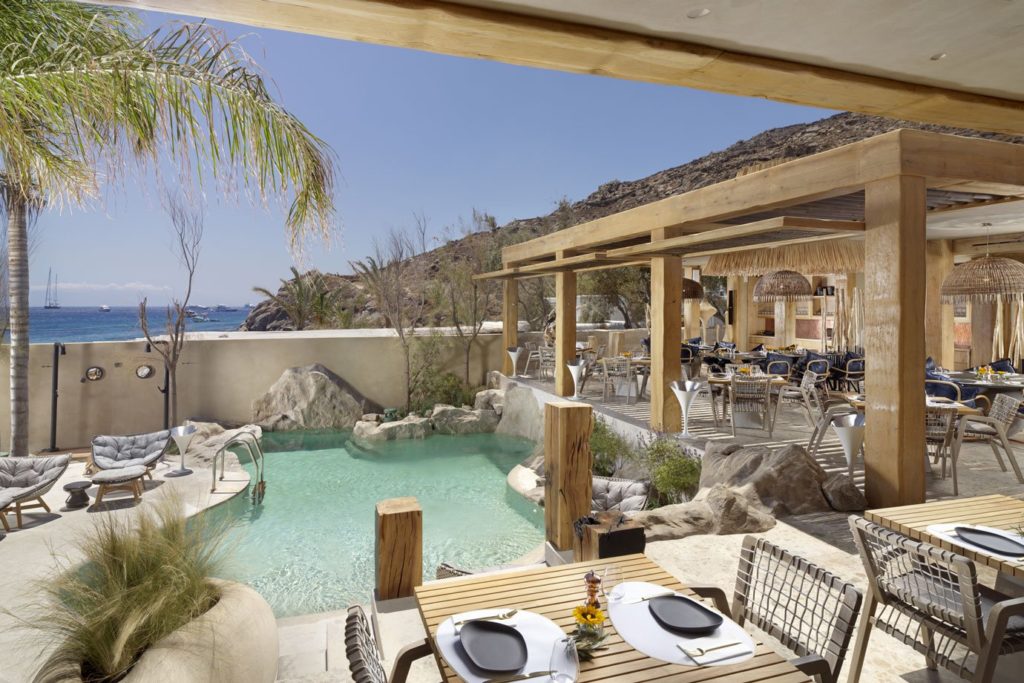 This hotel is located on Ornos Beach and it is designed to not stand out from the natural beauty of Mykonos, it is decorated with white, wood and stone materials. Rooms and suites have their Jacuzzi, plunge pool or private pool. You can also use a spa, fitness center, hammam, and the beauty salon. Kenshō Fine Dining Restaurant is an award-winning restaurant that offers delicious food. And the sunset lounge and pool bar are a must once the sunset starts.
Grace Mykonos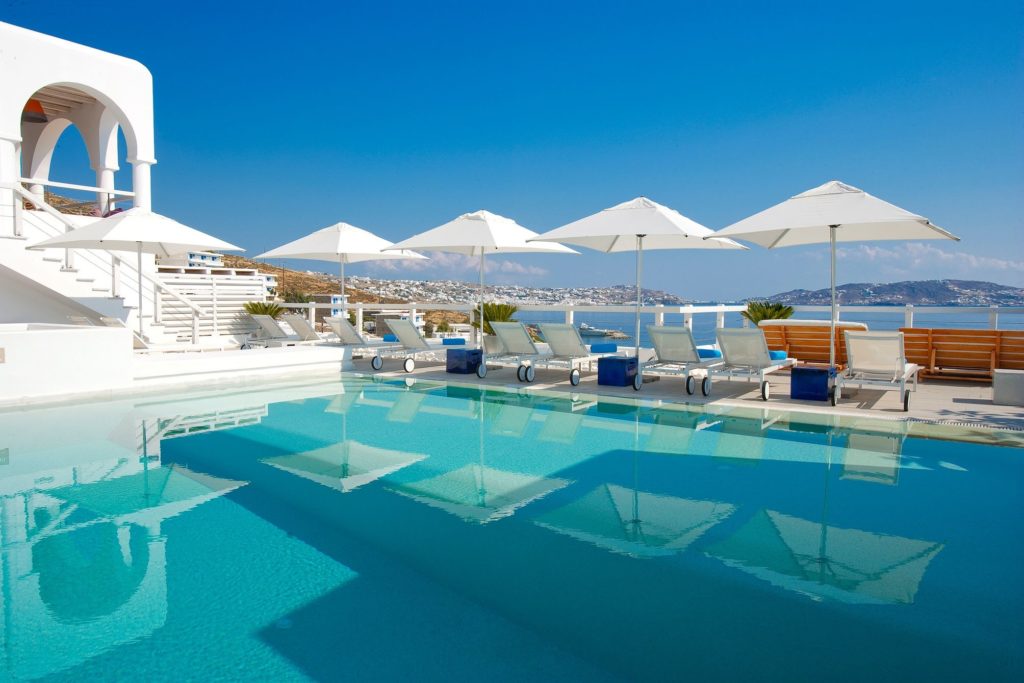 This hotel is situated in the north of Mykonos Town, and it sits above the protected beach of Agios Stefanos. The hotel has its own art gallery, pool, gym, and spa. The great Grace Restaurant serves Mediterranean fusion cuisine throughout the day and in the evening they serve gourmet cuisine with delicious specialty cocktails and live music. This hotel combines traditional architecture with modern design and it looks very luxurious.
CAVOTAGOO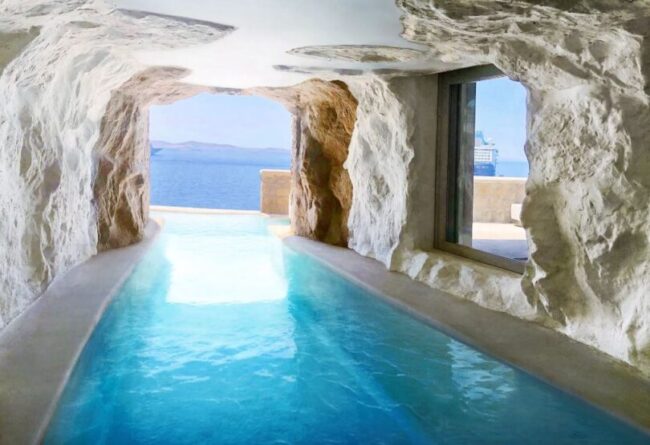 If you want something different, then you should choose the CAVOTAGOO hotel. This hotel has beautiful sea views, private plunge pools, stylish suits, and luxury villas. Exclusive CAVOTAGOO Spa will offer you the latest spa trends from all around the world. And when it comes to food, you can dine by the infinity pool at the all-day lounge and bar. Once you are done with the traditional food, you can eat at their fabulous sea-view restaurant KIKU where they serve Japanese cuisine.
Belvedere Hotel Mykonos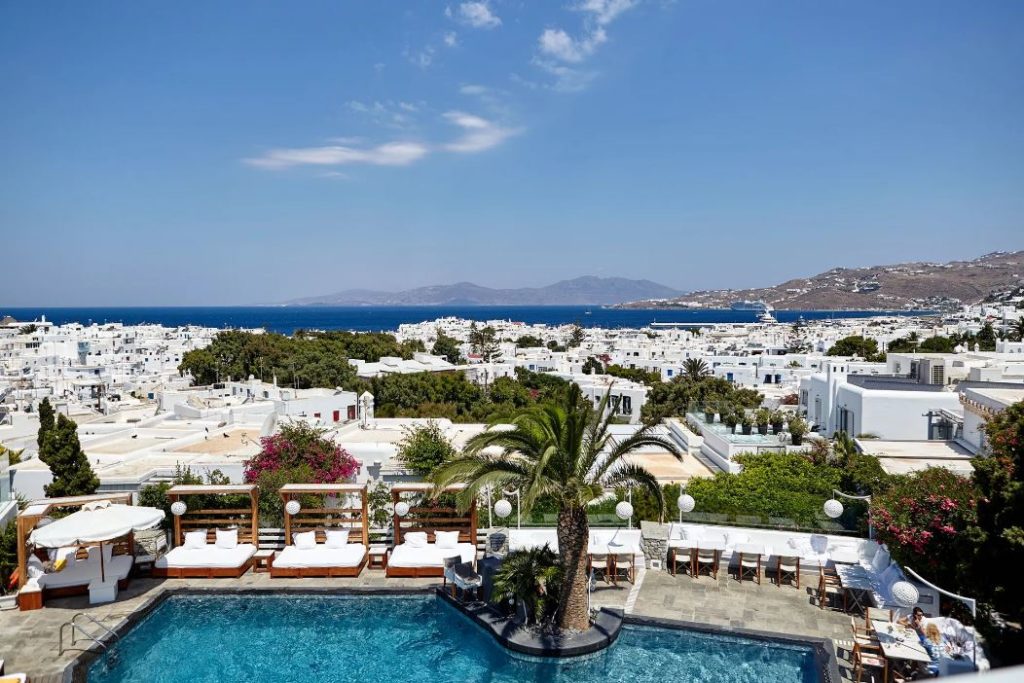 If you prefer to be in the center of everything, near restaurants, clubs, and luxury shops, this hotel is best for that because it's just stepping away from everything. The hotel has an incredible pool, fantastic options for dining and drinking cocktails. And the most interesting part about it is its Holistic Spa. But if you don't want to be in the center of everything Belvedere also rents private villas outside of Mykonos Town.
Bluetopia Suites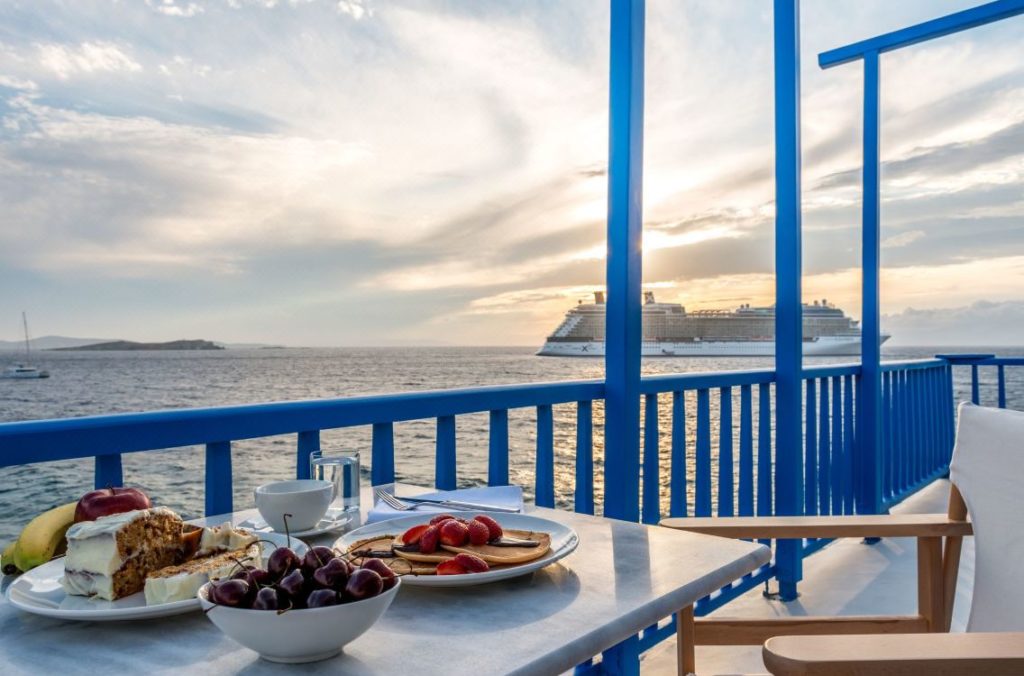 This boutique hotel is located in the heart of Little Venice. The rooms have balconies that look over the sea from which you can look at gorgeous sunsets. Their suites have hydromassage showers and some also have steam rooms. This hotel is great if you love going out, and you enjoy the hectic nightlife because the most popular bars and clubs are just steps away from Bluetopia. But don't be afraid because the hotel has soundproofed windows so you will have a good night's sleep after partying hard.
We've come to the end of our list. We hope that you got inspired and that now you have an idea where you want to go and where you want to stay at Mykonos. Whichever hotel you chose from our list you will not be disappointed. You will enjoy every minute you spend there and you will remember your stay for the rest of your life.