Who Are The Maasai in Tanzania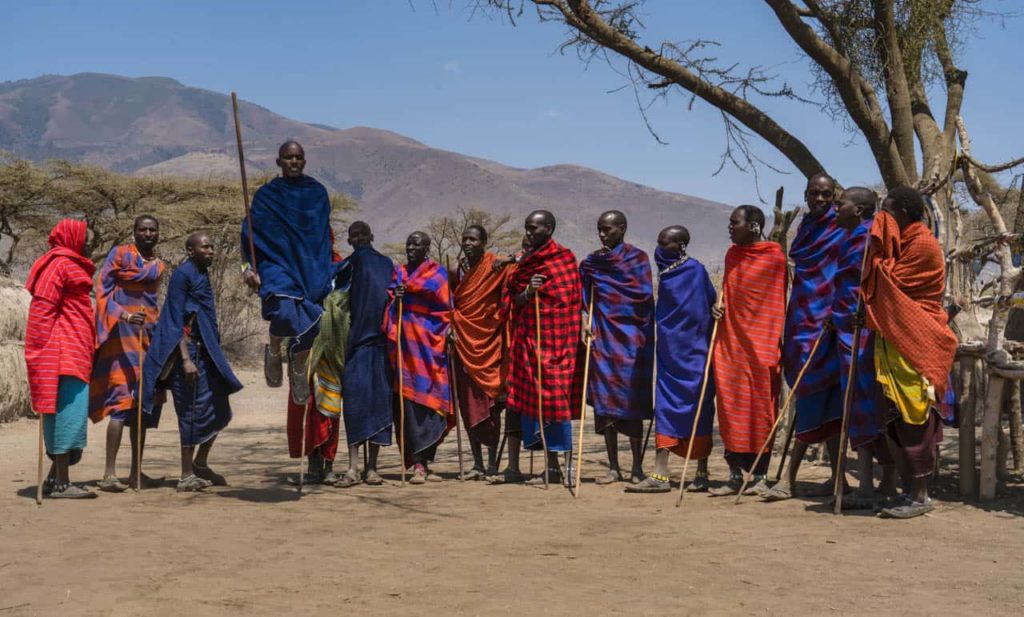 A tribe filled with history, traditions, and customs, the Maasai people are, perhaps, the most recognized and talked about tribes in Africa. They are often referred to as "semi-nomad" because they like to live between Tanzania and Kenya. It is estimated that there is around one million Maasai living between the countries, however, not one can really be sure since it is a bit difficult to count them in the rural areas.
Their Backstory, Traditional Clothing, And Dance
Cattle is the foundation of their life and society, and it is a big part of their entire identity. For the Maasai, it is extremely desirable to own livestock. As previously mentioned, the community moves often between two countries, however, the purpose of them constantly moving is to find new lands where their livestock can feed. The cattle provide the staples of the Maasai diet that includes milk, meat, and blood.
The most important thing that they focus on is to follow their traditions. This means that men and women in the community have specific responsibilities that they have performed for hundreds of years now. Men would take the rolls of herders and warrior, while women would take care of the household, children, as well as gathering milk and firewood.

When it comes to their relationships, they are not monogamous individuals. Their marriage is rather defined by their age, not one partner. When individuals grow older, they are assigned new roles, titles, and obligations that are usually passed from one person to the next. The process of passing down is usually followed by various rituals and ceremonies performed by the people.
Their clothing and body modifications are the most recognizable thing about them, however, the styles might be slightly or entirely different depending on where the people are positioned. The clothes usually consist of a robe, while they decorate them with colorful beads and jewelry. Another recognizable feature of the Maasai people is the body modification that includes things such as stretching the earlobe and shaving their heads.
People who have studied African societies also know the Maasai tribes by their traditional dance called Adumu. Their performances have been successfully captured in a wide range of photographs and videos, and the dance is another thing that people can recognize them for. Traditionally, the dance is performed for celebration, but, it is most commonly performed in the coming of age ceremonies where young men take roles of warrior and herders. The event can sometimes last a week or ten days and it will definitely include singing, dancing, and, of course, different rituals.

8 Interesting Facts About The Tribe
Of course, there are hundreds of interesting facts about this community, however, the most interesting ones include:
1. They Are Incredibly Courageous
All the individuals in the tribe have always been fearless and courageous. As previously mentioned, they are hunters and young boys and men are raised to hunt for food, as well as to protect other people in their tribe. For example, men would be given titles of warriors if they manage to kill a lion. Of course, the Maasai do not do this anymore, especially since they also work towards protecting wildlife.
2. They Allow Visits to Their Community
There are various tours that offer people an opportunity to explore the wilderness, however, they also offer the possibility of visiting a Maasai community. This will allow you to come closer to their culture, as well as learn more about the tribe first hand. If you are interested in seeing more information about these tours, check out Penwell African Safaris.
3. They Consume Cattle Blood
Now, this is perhaps the most shocking fact in this list, however, it needs to be mentioned because it is such a huge part of their identity. The tribesmen do consume raw, fresh blood of the cattle they raised, and this performance is considered to be extremely honorable. This ritual used to happen on specific events such as a woman giving birth.
4. Their Children And Livestock Are Most Important
The tribes incredibly value their children and a young woman would have as many children as possible, and they consider their children to be their wealth. Another thing that they value is their livestock, especially since it gives them food. Both of these things will give men fame, admiration, and status in the settlement.
5. Women Are in Charge of Building Their Huts
For several centuries now, the women were charged with building the traditional huts that are usually round. They are most commonly known as "Inkajijik". The houses are built by using mud to fill the structured walls, and the roofs are usually made from wood or thicker sticks. The floors remain bare and they are cleaned when the tribeswomen finish constructing the house.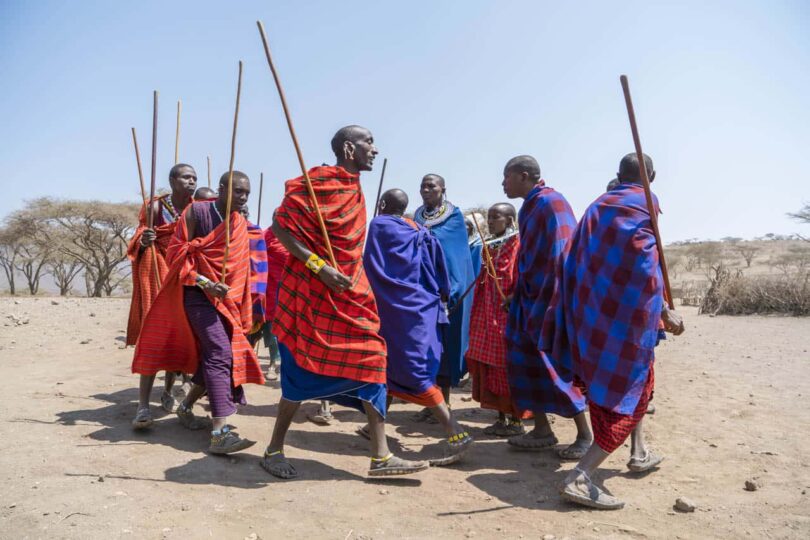 6. They Love to Dance and Sing
If you decide on going to Africa during your next vacation, you could entirely choose to meet the Maasai women and men who will probably be singing while they are meeting and greeting you. There will be an "Olaranyani", who is leading the song while other people gradually join in.
7. They Do Not Perform Burial Ceremonies
Keep in mind that modern tribes do perform burial ceremonies, however, the older tribes do not. This is mostly because they believe that the ceremony is bad for the soil, hence when someone dies, they place the fat or blood from animals on the person and leave it in the open.
8. There Are Modern Maasai Tribes
The modern tribesmen and women are well-educated, and they do have jobs in various fields including working as professors, doctors, policemen, and even politicians. Although they have moved from their nomadic lifestyle, they still remain Maasai at heart and they do fondly go back to their native lands.
As you can see, the Maasai people of Tanzania have incredible beliefs, customs, and traditions, and that is exactly why they are the most recognized and loved tribe in Africa. Hence, if you are planning on going to Africa during your next vacation, do not waste any more time and start searching for a tour that will allow you to visit the Maasai tribe in Tanzania.