When is the Best Time to go to Ibiza?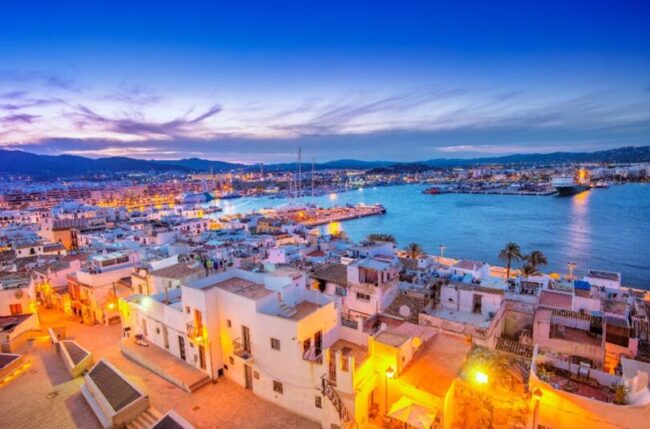 You might be wondering if there is a particular time of year that is advisable to go to Ibiza. In all the twelve months, there is a wide range of unique activities that go on in Ibiza. The atmosphere in Ibiza becomes very lovely as you begin to attain higher temperatures. So, visiting Ibiza during the summertime is an exquisite idea as you can sunbathe subtly under the intense sun and appreciate the lovely weather. In this article, we will be showing you the best time to visit Ibiza and enjoy your holidays.
Best Times to Visit Ibiza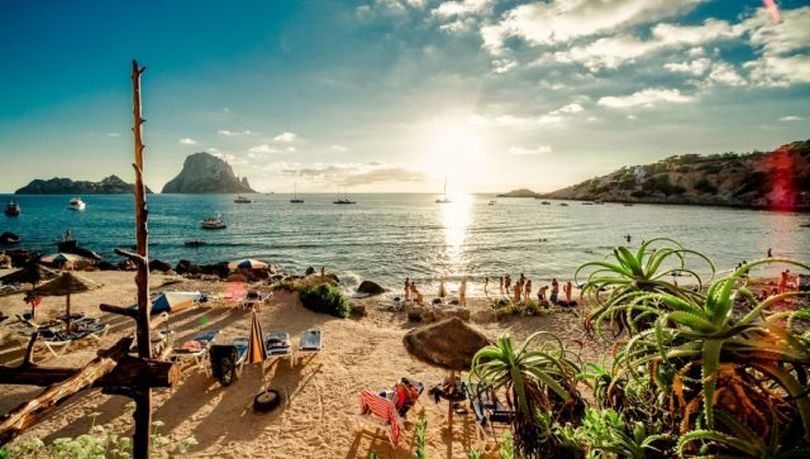 For Good Weather
If you are looking to visit when the weather is fantastic in Ibiza, then from May to October is the period you should make your trip. During this period, you can expect sufficient sunshine with warm temperatures. Earlier in the season, you can expect temperatures of about 25°C. While you can expect about 30°C later in the season.
Going to Beaches
If you plan on visiting the beach often during your stay in Ibiza, then you should go when the sea temperatures are suitable for swimming. July and August are the best months to go to Ibiza for a beach vacation as the sea temperatures will be about 26°C.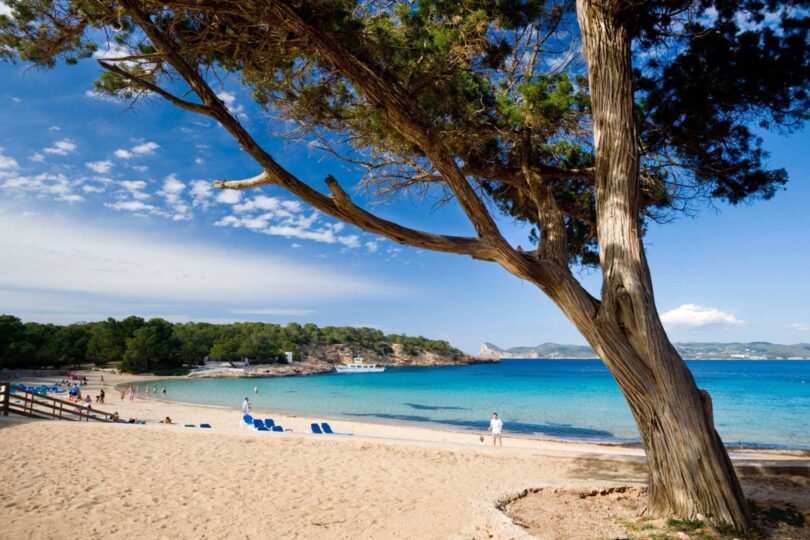 For Sightseeing
The fantastic weather is a plus because Ibiza is also perfect for sightseeing from May through October. If you don't want your sights to be blocked by the crowd while enjoying the warm weather, then you should opt to visit from early May or around October.
For Festivals
Ibiza is known for its lively festivals and parties. From May to October, you can catch some of the biggest and finest festivals. It begins in May with the International Music Summit that will feature some big names. And it is wrapped up in October with the Ibiza Light Festival.
Weather by Month in Ibiza
January
Ibiza is not considered to be a place for winter vacations. It is mostly warm, even in January, which is one of the coldest months there. This is the perfect time to take pleasure in the delightful view without the crowds, as you get temperatures of about 15°C in the afternoon.
February
The month of February is also refreshing in Ibiza, but you will start noticing a slight rise in the temperature. Temperatures in the afternoon are about 16°C, and the chance of rainfall is also slightly decreased. Now is the best time to take a swim in a heated pool.
March
The weather keeps getting better in March as the chance of rainfall has decreased even further, and there is another bump in the temperature as it is now up to 17°C. During this time, there is a lot of sun and dry weather.
April
Due to the lovely Mediterranean climate in Ibiza, there is mild spring weather and loads of sunshine in April with a standard temperature of 20°C. Sea temperatures are also starting to get warm at about 16°C, which is still too cold for a long swim. Instead, you could enjoy swimming in a heated pool.
May
May is a fantastic period to make a trip to Ibiza as the temperatures have bumped up to 23°C, and still not terribly hot. There is not a lot of rainfall. You have a lot of time to go to exotic places and enjoy time on the beach as daylight hours will increase to over 14hours and 45 minutes.
June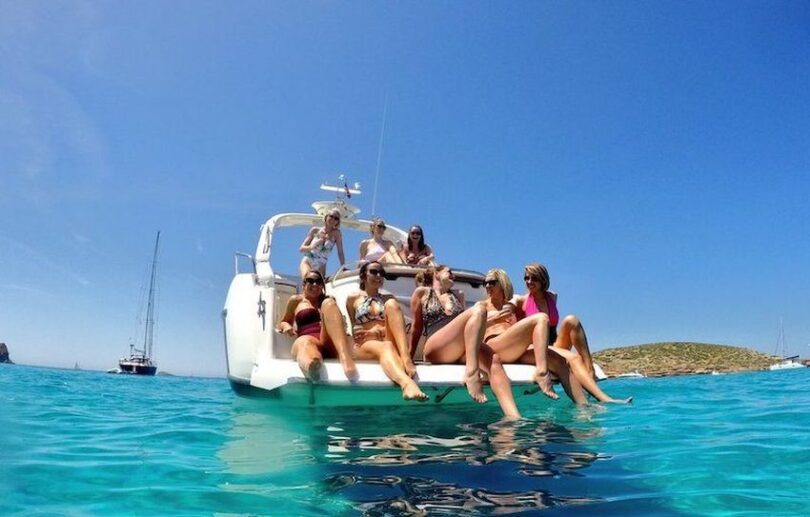 It is now summertime in Ibiza, and temperatures have risen to about 27°C and will often get higher later in June. This month brings the longest days as you will get over 15 hours of daylight. So, make sure you pack lightweight and summer clothing.
July
In July, there is usually hot, dry, and sunny weather, which is perfect for activities in the water or sunbathing. There is almost no rainfall this period. Pack a lot of lightweight clothing and swimsuits because you will spend a lot of time in the water because of the sun's intense rays.
August
The month of August brings the hottest temperature in Ibiza. Temperatures are now up to 31°C, which means there will be a lot of sunshine and very little rain. This is the ideal time to visit the beach or enjoy a long swim in the pool.
September
The summer season is reaching its end, and the weather is now cool in Ibiza in September. The temperatures are now decreasing as it's down to 28°C. The chances of rainfall increase a bit, but it's not noticeable.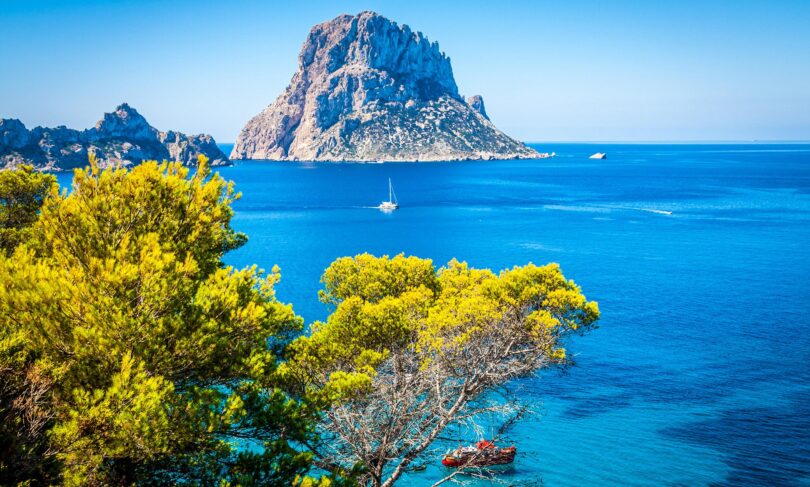 October
This is a very lovely time to visit Ibiza, the blazing heat of the summer is now being replaced by nice warm weather. There is still lots of sunshine, and also the temperature is in the mid-20s. Don't forget to take your swimsuit with you as the sea temperature is still suitable for swimming at 22°C.
November
The month of November brings damp winter weather in Ibiza. You will still experience a little bit of warm weather during this period as afternoon temperatures of about 19°C cools down to 13°C at night. Between the sporadic showers, there is still a bit of sunshine.
December
The month of December is the second coolest month of the year, although quite mild when compared to a lot of other destinations. Afternoon temperatures are down to 16°C, so make sure to pack a warm coat and sweaters to keep warm.
Events and Festivals in Ibiza
January
New Year's day
Funfair
Three King's day
Flower Power
February
Carnival
Fiestas de Santa Eulalia
Valentine's day
March
Balearics Island's day
Fiesta de la Primavera
April
Holy week
Ibiza Swing Festival
May
June
Ibiza Rocks
Fiesta de San Juan
July
August
Patron Saint's day of San Lorenzo
September
October
Ibiza light festival
National day of Spain
November
December
Conclusion
Generally, the best time to travel to Ibiza is from May to October, which is summertime. But, depending on your vacation purpose, you can choose any other time.