Visiting Key West, Florida As A Family: Important Info You Need To Know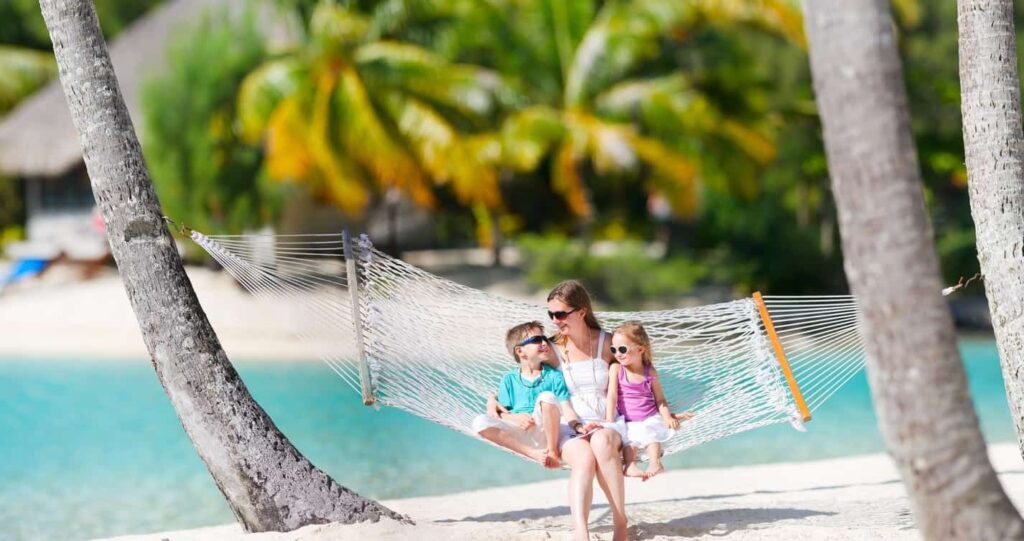 When planning a fabulous vacation with family to be away from mundane life, one place on everyone's list is Key West, Florida. This tiny island is located on the southernmost tip of the island strips, which is far away from America. It is a beautiful mixture of rich history and an excellent climate, filled with nature's exquisite beauty along with diverse culture and architecture. This place has a laid-back vibe and a romantic essence filled around is a perfect place for partying and spending quality time with the family.
What's So Great About This Place?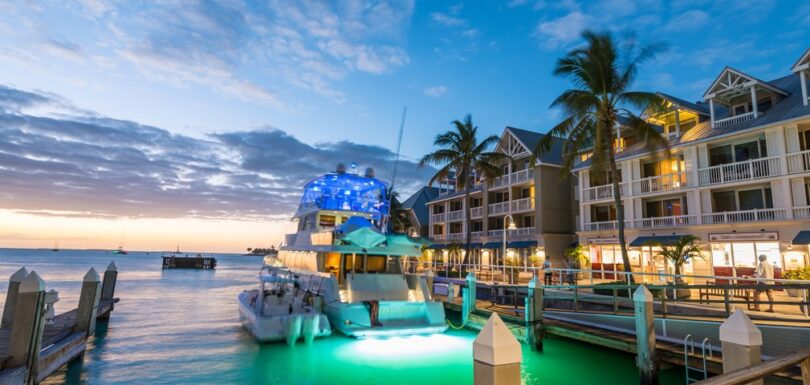 Key west is filled with a beautiful contrast of life, culture, and enjoyment. These contrast perfectly blend to give a liberating experience. You can explore the African culture through exquisite festivals, wonderful cuisine, and historic churches. A rich black history is present here. And this progressive culture evolved over the years and produced a truly happening place. The beautiful architecture, filled with a great street culture of boxing, partying, and much more, called upon many individuals to make it their own, like Ernest Hemmingway.
Places To See And Activities To Do
So what's there to do in this lively place? There is a lot of attraction available for everyone here in Key west. This place is not just a party capital, but there are lots of adventure sports like deep sea diving, paragliding, etc., many historic building tours, walking in the exuberant streets at night, or going wild at night at a sandbar key west shore.
There are also great places to enjoy when you are coming with your family. You can't miss the dolphin encounters and tours; there are many family sea tours and activities available here, like cruise travel, snorkeling, trip to adjacent islands, etc. And also the street theatres which will start in the evenings are fun to enjoy with family.
Important Info You Need To Know
A few important things and tips would help you when you visit this beautiful place. Let us get into them.
Food And Stay Can Be Costly, But It's Worth It
As expected, this popular vacation destination can be a little pricey compared to others. There are many good restaurants on the beach and lodgings with a spectacular view, which are priced at the higher end, so one has to plan accordingly when traveling here. But it is not overpriced as they offer the best quality service with great taste.
What Is The Best Time To Visit?
Key west might be excellent thought the year, but considering economic and weather constraints, the period from April- June can be quite the perfect setting. This season which is called shoulder season, has the best deals; the food and lodging are the cheapest now compared to other seasons, which usually have a maximum tourist rush. Even the weather is lovely as it is free from hurricanes and storms with a warm climate.
What Are The Best Airports For Flying To The Florida Keys?
Keys west has an international airport in the city, Key West International Airport (EYW). This airport is just 15-20 mins from the city. But it has limited flights, which can be expensive depending on when one is trying to book.
So, many travelers prefer to come via Miami. Miami International (MIA) is the popular option with its frequent flights and good connectivity across the globe. From here, one can book a cab and drive to Key west.
Another viable option is coming from Fort Lauderdale-Hollywood International Airport (FLL), which increases more than 30 mins but is a good option that is logistically sound.
You Must Take Advantage Of The Drive To Key West
Another reason to come via Miami or Fort Lauderdale is the drive-through overseas highway. This highway connecting the landmasses with the islands is one of the best driving experiences in the country. This 113 miles extended highway connects the landmasses with the islands with many bridges, one of which is 7 miles long and has a breathtaking view you can't miss. You can take the drive while going to the place or returning.
Plan
Going with family to Key west, you have to plan everything perfectly. There is much great stuff to see, and the places' timings can be tricky. Also, many places quickly become loud party gatherings, which can be unwarranted with children. Even parking is an expensive problem here, so planning well ahead is a must. Every place becomes family-friendly when you plan right.
Festivals And Fun Might Not Go Well With The Family
As it is a party destination, key west houses the best and wild parties on its shores. These parties can go wild with loud party gatherers and crazy people. So you have to avoid these festivals like fantasy fest. It will have an excess of wine and alcohol, and nudity which might not be favorable for family travelers. Even some streets like Duval street become party capitals at night, so it's best to plan these places in the mornings.
Beware Of Seaweed In Summer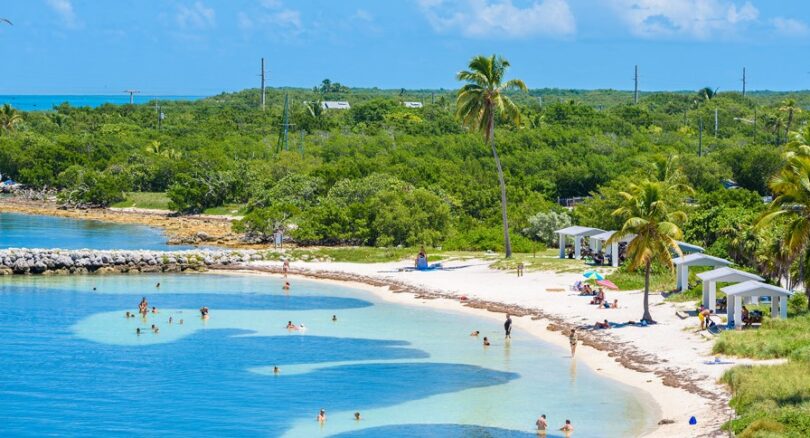 Though Key West Is Filled With Beautiful beaches, there are some terrible things too. In some summers, these exotic beaches can receive a high amount of sargassum seaweed which can be very difficult to handle. Visiting in the summer, one must be aware of the seaweed and its odor.
Conclusion
Key West, in Florida, is a wonderful destination for families to visit. Its welcoming vibe and inclusive culture will bear a good mark on the children's minds. The water adventure activities, interacting with dolphins, and living on the shores make a good connection with nature.
Though it is considered party heaven, Key west has a beautiful side for families. The cultural sights explaining the history and the beautiful homes of famous people like Ernest Hemingway provide an in-depth experience. Don't miss out on this beautiful place! Taking note of a few precautions, one can plan a well-meaning vacation for the whole family.