How to Conduct a Virtual Apartment Search During the Pandemic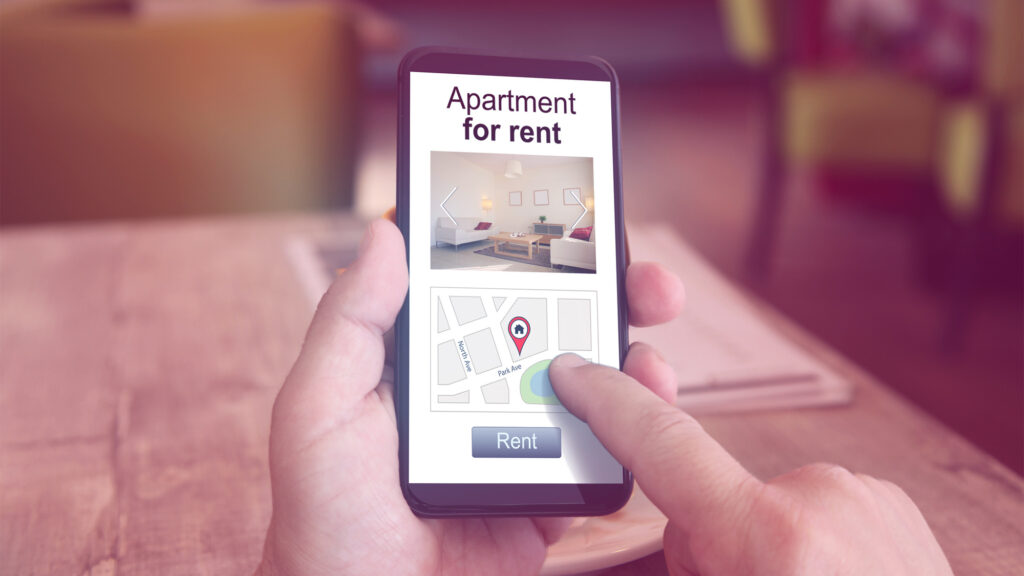 Looking for your dream apartment is a task that takes so much effort and time to complete. Starting from checking various factors to finally making the lease, it is a long-lasting process. The majority of people would say that this is the decision of your life, so it has to be made carefully, considering its importance. On top of that, the covid-19 pandemic is going on, which made it impossible to conduct apartment searches physically. Normally, you will have to go to many places to ensure a great deal, but that's not safe nor possible right now. What's there to be done?
Fortunately, technology has improved rapidly, mainly because it had to. Real estate market has been active even during the pandemic, because it has adapted to the needs of their clients, by providing them with virtual tours, 360-degree views of the properties, virtual staging and high-quality intro videos. These steps are being made towards their clients' best experience and towards keeping the business going. What's good for you is that some of these alternative ways to find your dream home – will allow you to look for apartments as you relax at home, with no need to physically go to the targeted property. Well, it also has some risks of its own. So, to properly run your apartment hunting online, you can follow the instructions below.
Start Searching Online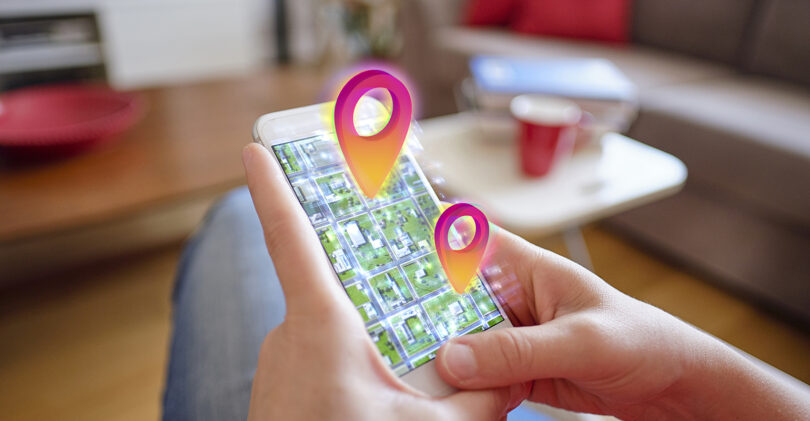 When it comes to virtual apartment searching, your first step should be to start searching for your desired apartment on various websites. Before you start, you should make a list of all the things you find important such as the square footage, the number of rooms and bathrooms, neighborhoods, closeness of schools, grocery stores, shopping malls, parks. You should also determine a price range and a property type – a house, a condo, a mansion and so on. After you've done with deciding what you need, you should choose reputable websites to start your search. By doing this process, you are out of danger from the pandemic, since there's no need for being in touch with a lot of people. Searching the apartments on apartment finder sites using various filters will also save your money that would be used on realtors and on travelling from one property to another. This is especially important, if you plan on moving to another country or a city, where online search makes a much better solution. To find some grand apartments online, check this site.
Sight-Unseen Contracts
Even though it may sound uncomfortable that you might have to rent an apartment without seeing it physically, you still can reduce this worry with some steps. For example, you can ask the landlord to take you on virtual tours. This is one of the most accurate ways to really check the condition of a home. To prevent scamming, ask proper questions, and ask for as many pictures as possible. Don't go for apartments without proper details, or if its price is too good for its condition. Double-checking the information is extremely important during the process. Although it's not the same as visiting the property physically, with all the high-quality material, whether it's photos, videos or virtual tours, you'll be able to really get a glimpse of the property and enough of information to go a step further.
Video Tours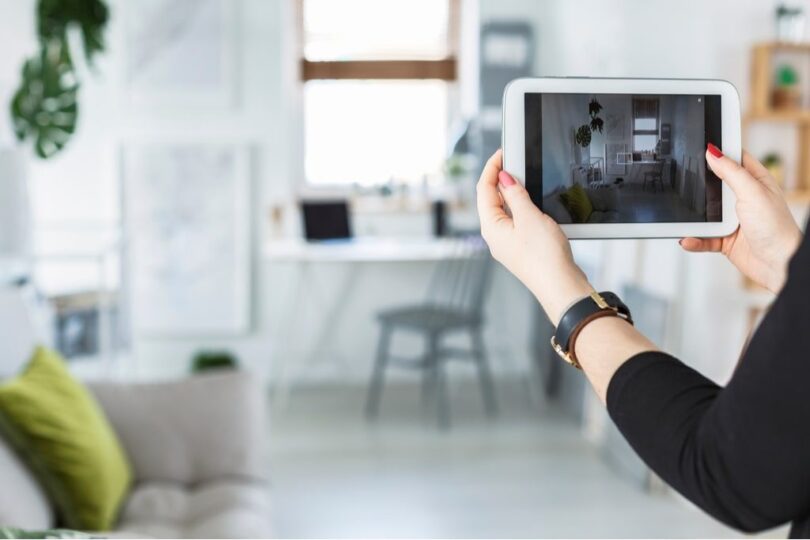 You have to ask the landlord for video tours of the apartment. It is so easy using some apps like Discord, Facetime, or Zoom. You can even use social media for live videos where you can ask them to show you around and walk through the property for you. Remember that the landlord is highly likely to conceal any defect. So, keep an eye out, and insist on details. What's important to you is the only thing they should pay attention to. If they're refusing to follow your instructions then you need to be careful. While going through the tour, make plans beforehand on how you will organize the rooms and try to visualize yourself in that property. This will help you with your choice.
Questions
To have a clear idea of the apartment you are researching, you need to ask some questions. Ask them about what your move-in charge will be, if online payment is available, whether there are utilities included or not, who is responsible for maintenance fees, what services are included, about the guest-policy, condition of the neighborhood, etc. The more questions you can think of, the better. Do some research about the home you're interested in, who were the previous owners or tenants, are there any information on popular real estate websites such as Zillow and Realtor, were there any updates or upgrades in the home, has it been remodeled in the past, how high is the crime rate in the neighborhood. All these information are vital for your well-being and as soon as you find out everything you want to know, you'll be able to decide and find the home of your dreams.
Know the Location and Roads
You might be confused about how you will know enough about the surrounding area of the apartment or the streets in the neighborhood. Well, the solution to that is Google Maps. Using it, you can remember the roads beforehand and make the shortest commuting way from your apartment to your workplace. You can take the necessary information about the area by searching on Google. You'll also be able to see the house in real life, using the street view option. This is one of the first things new buyers or renters do when they wanna know more about their future home. Seeing the nearby places such as schools, restaurants, wineries, shops, galleries and other important places can easily be done with just a few clicks. You can also see the real distance between your future home and the places nearby. But the most important thing – you can see the property from all the angles, and the street where it's located. Almost as good as reality?
Budget
Your budget for the apartment should include the fees for security deposits, move-in fees, utility budgets, other deposits, and even the fees for the first and last month. Don't forget to include even the so-called hidden costs, including the realtor fees if you decide to hire one. Calculating everything at the very beginning will save you from headaches and you'll be able to focus on other things such as moving, purchasing items and making your home your personal oasis.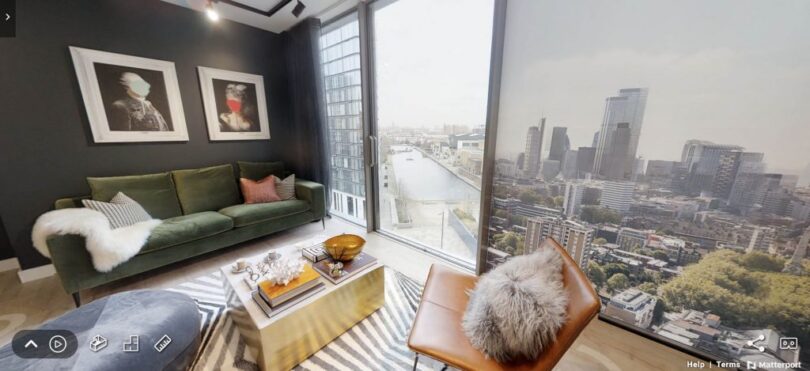 Conclusion
Remember that due to the covid-19 pandemic, many landlords are trying to get tenants online too. Many of them are offering extra deals. So, it is a good time to rent your apartment online and stay ahead of other tenants. Meanwhile, you will have to show them suitable proofs to show yourself as trustworthy. Luckily, you now have numerous ways to do that. What we find normal, was once hard to imagine. Without having to make any major changes to your everyday life, you can now rent an apartment, buy a home or sell a home, with just a few clicks, pictures and phone calls. Make sure to stay safe and relaxed at home, and good luck!