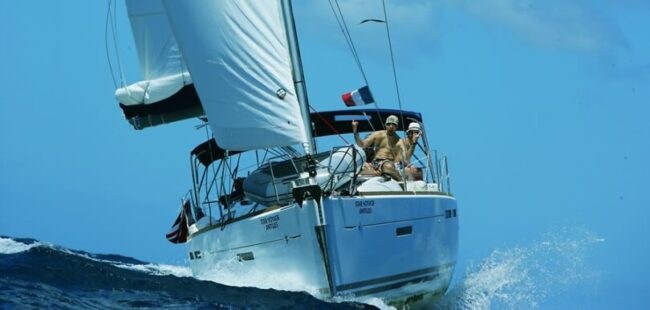 If you want to see yourself wrapped in blue water and believe that life is always better at the beach, then the Caribbean is for you and you will never get enough of this place. With scintillating beaches, swaying palm trees, pristine water, and some soul music this place welcomes you with open arms and will make you leave a piece of your heart.
The Caribbean offers a hefty range of 700 islands for you to sail around. You can enjoy these just by picking out the best boat rentals. It can be daunting to choose from a plethora of names but we have curated a list of the top 12 Caribbean boat rentals for an unforgettable experience. Due to COVID affecting the tourism the cost of the boat rentals and cruises might have surged a bit but these options are both budget-friendly and provide you exceptional service.
1) Morningstar Charters: If you are looking for a wholesome experience then this sailing charter based out of Cruz Bay, St. John will be your go-to spot. Morning charter is operated by Captain Mike and it welcomes guests visiting St. Thomas and St. John all year around. The charter gives you a fun-filled experience with activities like snorkeling, enjoying drinks and sunset on the deck, and meeting new people. The private all-inclusive charter can cost you from $795 to $960.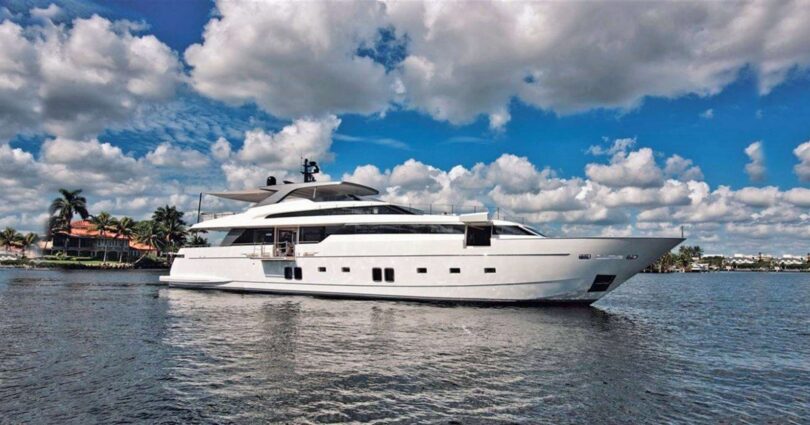 2) Sunshine Daydream Boat Charters: Exploring the US Virgin Islands can be a lot of fun with Sunshine Daydream Boat Charters. They provide private and customized charters so you can enjoy to your heart's content. A private charter cost starts from $700 to $800.They pick up charters from St. John and St. Thomas and then take you into the world of crystal blue water to enjoy snorkeling, bar hopping, or just relaxing amidst the Caribbean.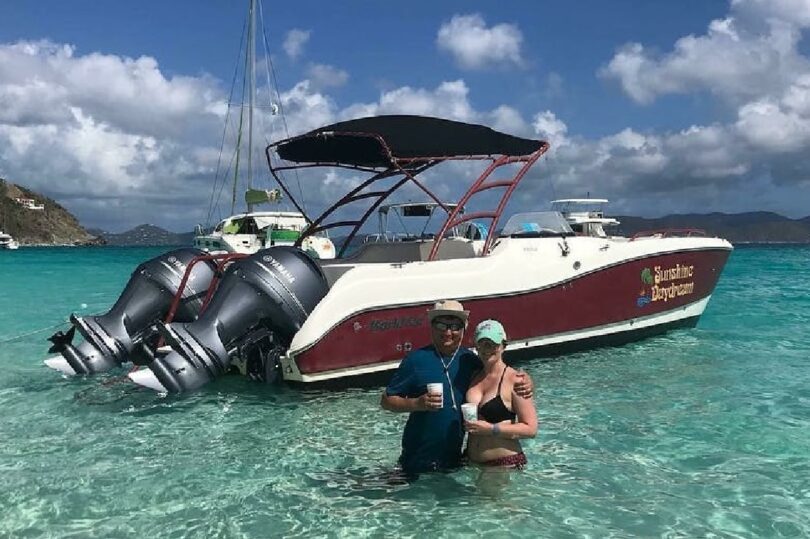 3) Silver Moon Charters: Want to experience luxury catamaran cruises at its best then Silver Moon Charters are here for you. With an expansive experience, Nick and Nicky Parker have been sailing in the Caribbean since 1984. They strive to give you the best experience that will make you yearn for this place time and again. With a small group of 12 passengers on each cruise, Silver Moon provides you a calm and peaceful experience.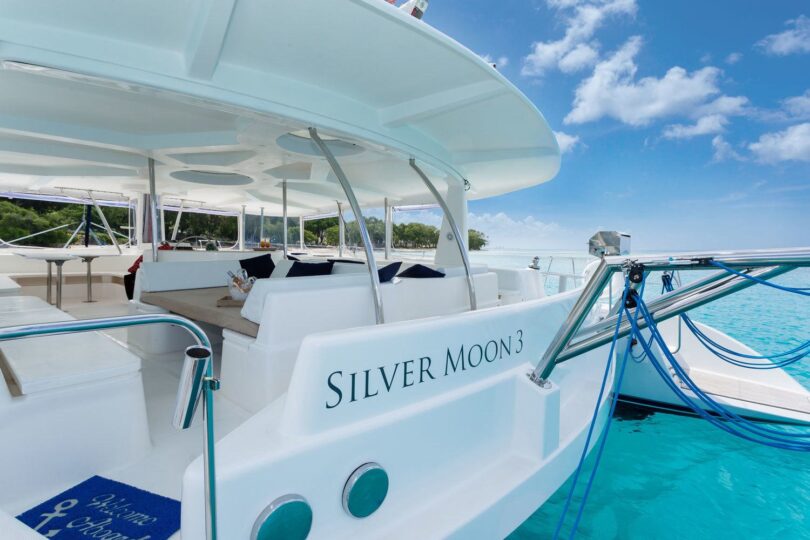 4) Crazy Crab Private Boat Charters: An exclusive experience with the majestic stingrays, vibrant coral reefs, and amazing starfish in the Grand Cayman is what Crazy Crab Boat Charters promises you. With a friendly and attentive crew making you explore the marine world. The adventure activities start from $400 to $1080 for a full day. The best way to enjoy is to hire a private charter customized according to your needs with your crew.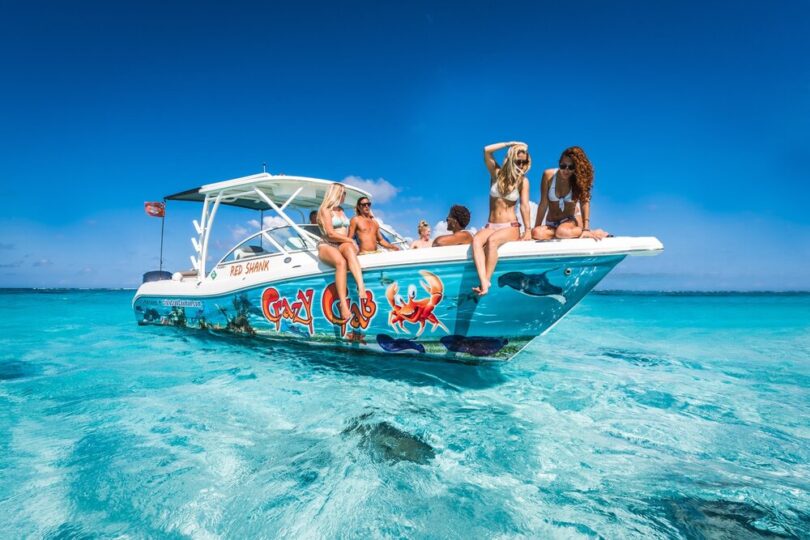 5) Ocean Surfari Charters: Your getaway for a perfect adventure starts with Ocean Surfari. Their 47 foot Reef Surfari is one of the best spots for snorkeling, enjoying the breathtaking underwater view. A perfect charter for a group of friends, family, and kids with well informed and experienced guides, can cost you from $699 to $1499. Enjoy the U.S. Virgin Islands(USVI) like never before.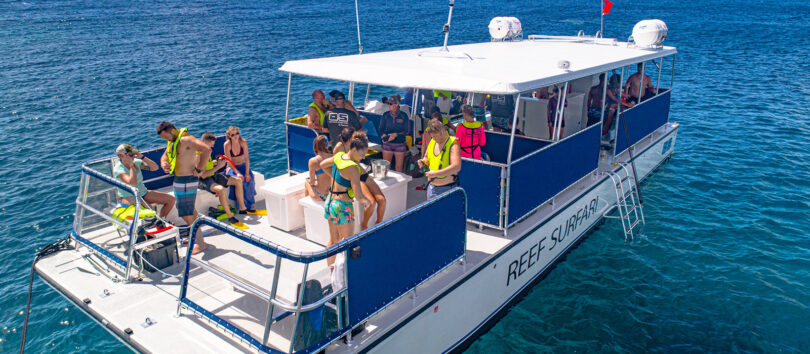 6) Seven Marine Charters: On the waters of St. Martin enjoy the cruise with mesmerizing scenic views, pristine water, and a sip from your glass of champagne. Accompanied by the friendliest crew serving with the most delicious gourmet lunch. Cruise through Anguilla, Saint Barthelemy, and Saint Maarten for the most heavenly views. The private charter for a full day can cost you around $900.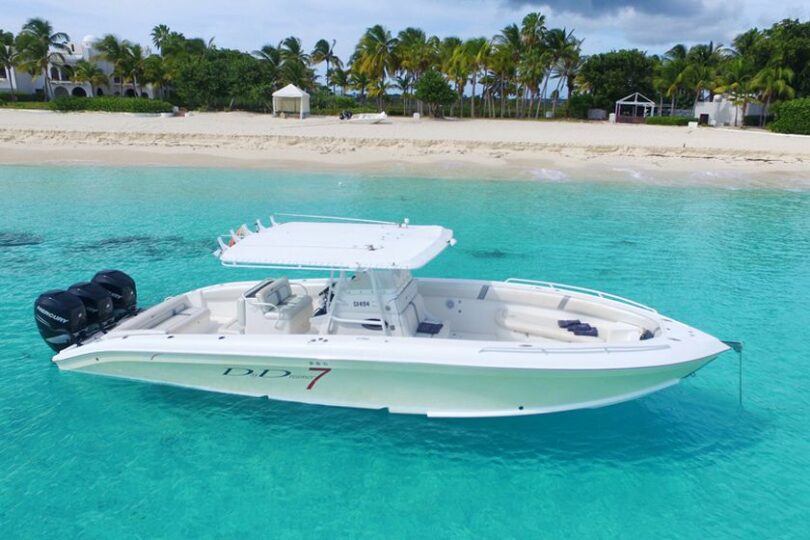 7) Corsair Sailing Charters & Experiences: With more than 20 years of experience sailing in Grenada and the Grenadines, Marc and Ivonne will take the best care of you and give you the most personalized private charters bookable on their website www.toursgrenada.com . They are covering the most variety of tours from short and exclusive sunset and champagne cruises to long term charters through the grenadines. On their, 44-year-old and 80ft classic wooden gaff-rigged schooner "Corsair" they cater for groups up to 49 passengers for day trips and up to 12 for overnight charters. You can expect an exceptional crew and service and an all-inclusive gourmet kitchen. An all-inclusive private charter starts at around $1050 for a couple per night.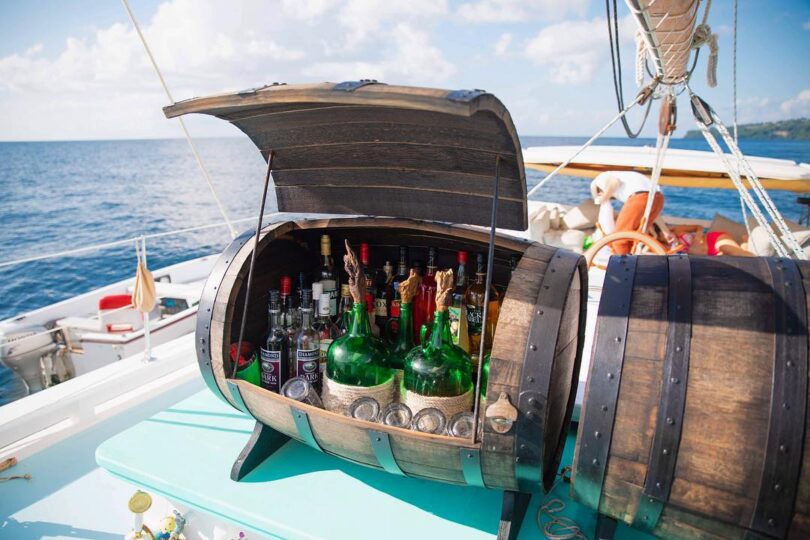 8) Paradise Scuba And Snorkeling Center: Providing you the best scuba diving experience with the most experienced instructors and entry into the magnificent marine world. It is a family operated group that makes you feel at home in the first instance. You can enjoy various activities like snorkeling and diving in La Parguera, Bio Bay Tour, and Scuba Diving trips in the Caribbean. The scuba diving and diving trips can cost you around $100 to $135 without putting a dent in your pocket.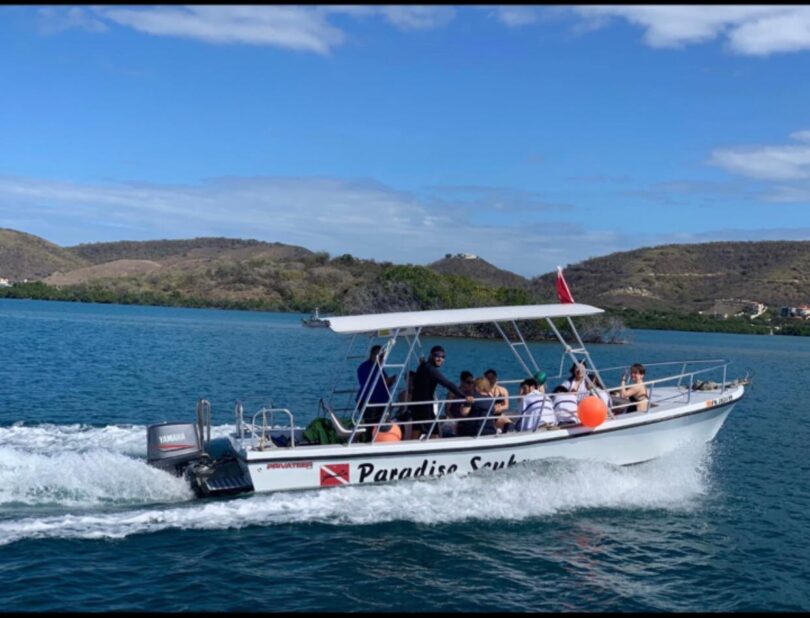 9) Beach Charters VI: Be it a one day trip or a week-long cruise Beach Charters VI have got you covered. With the best sailing catamaran boats in their fleet, they commit to giving you an experience of a lifetime. Rejuvenate in the live music and the best Caribbean food while watching the sun go down, I mean what more does your soul need?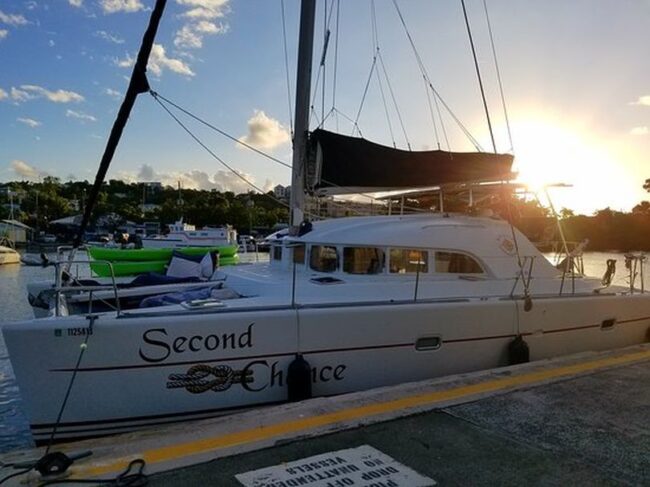 10) Culebra VIP & East: Take an exquisite and private cruise with Culebra VIP & East in the ever so beautiful Caribbean. Providing you with a customizable tour with onboard delicious Caribbean food, the view of a spectacular sunset, and snorkeling in the tranquil waters. The booking prices start at 600$ and ranges to 900$.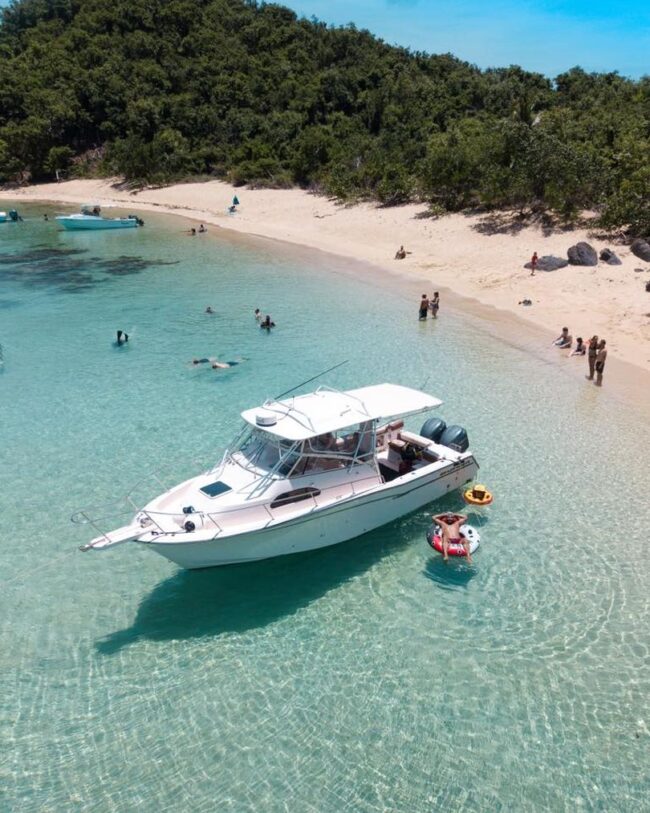 11) Local Legend Charters: A locally owned boat company based in St. Thomas, US Virgin Islands with some of the skilled captains. To glide through the spectacular Virgin Islands trust Local Legend Charters to be your guide. Surfing in the Virgin Islands, snorkeling with the sea turtles, and relaxing on a hammock by the beach bar are some of the activities you can relish with the legend charters. The price ranges from 600$ to 700$ for a private charter.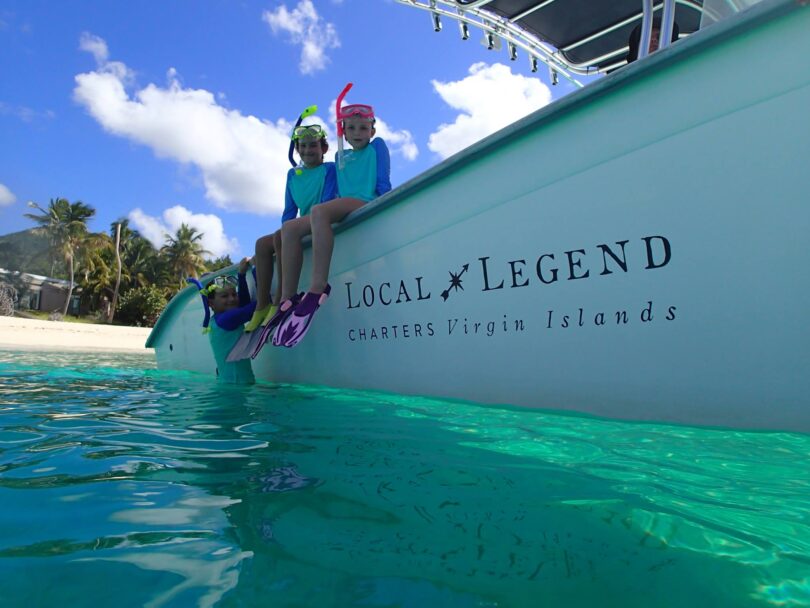 12) Ocean Runner Powerboat Rentals: Looking out for the most economical and suitable options then Ocean Runner Powerboat Rentals is your perfect solution. Offering boat rentals, private trips, accommodation of up to 12 guests, and onboard drinks and food. You can dive in the deep sea to experience the majestic water world with well-trained instructors and guides. The rental price usually ranges from 1000$ to 2800$.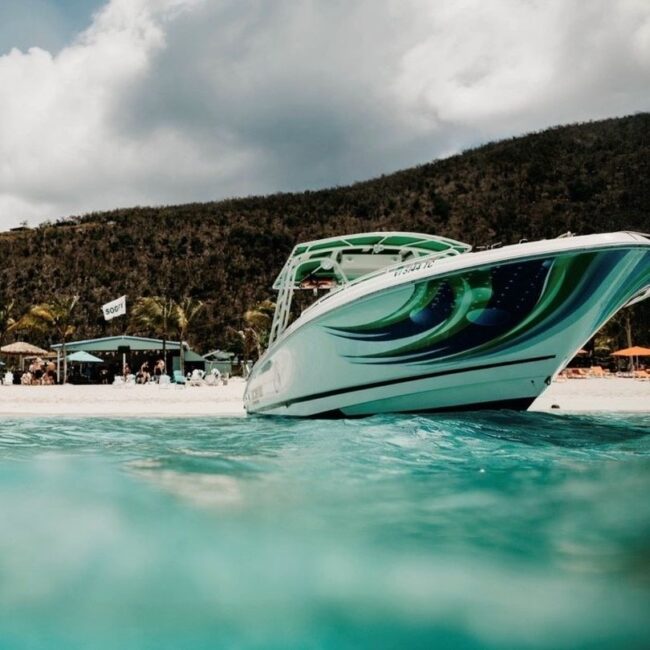 We hope these options help you choose the best Caribbean boat rentals to enjoy your vacation and bask in the Caribbean sunshine for some of the precious memories.