Travel Vietnam By Motorbike to Satisfy your Adventure Blood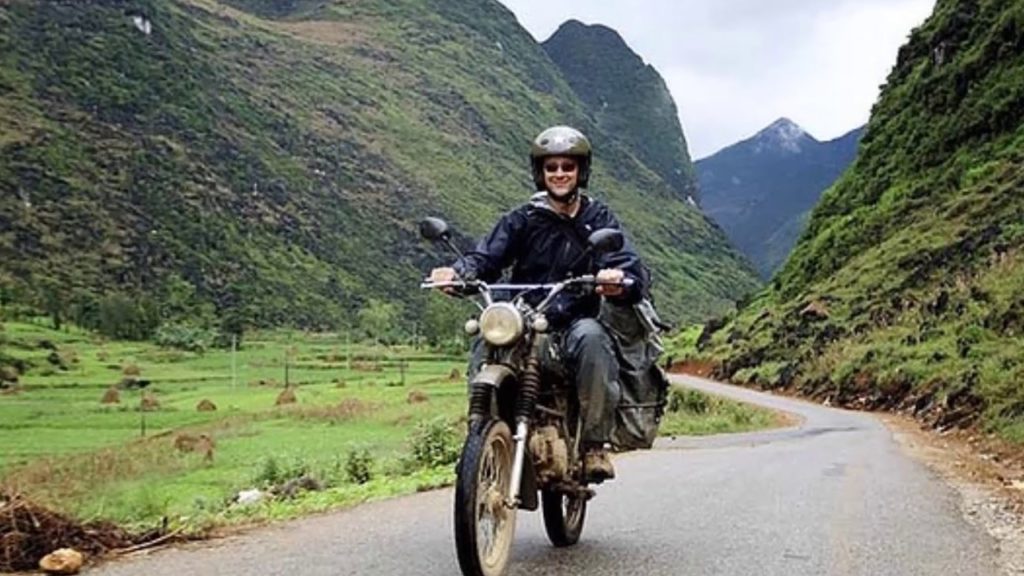 There are so many routes for you to explore Vietnam. With different means of transportation, you can complete your trip through the "S-shaped" country easily, but on your motorbike, that would be the most fantastic thing ever!
We suggest a list of top must-see spots in Vietnam on the route below, which will lead you to charming towns and cities. You can enjoy a lot of specialties and amazing tourist destinations in each place!
Ho Chi Minh city (FOOD – WEATHER – PLACES)
Visiting Ho Chi Minh city, we have a chance to enjoy a lot of different kinds of food from all over the world, but the most unusual breakfast is "banh mi" and "ca phe sua da" (ice milk coffee). With this combo, it brings you full of flavor from the fresh meat and vegetables. When we talk about Vietnam, maybe you will think about "pho" (special beef noodle), but WE recommended one more is "bun bo Hue", which is also a tasty dish for you to try.
In Ho Chi Minh, the month with the least rain in February and the temperature is highest in April, at around 29.5 °C. In the rain season, from June to August, you should buy a good raincoat to travel to Vietnam by motorbike more conveniently. You can reuse for about 100.000 VND (4 US dollars) or maybe just a one-time plastic raincoat which is sold a lot on every street, with the price of 10.000 VND (around half a US dollar).
Where to go to Ho Chi Minh city? – This is a megacity, and we have a lot of historical monuments here. You can ride around District 1 – which is the center of business, also amusement. You can have a look at Ben Thanh Market, and don't hesitate to challenge yourself one-time bargain like a local. Other attractive spots are Saigon Notre – Dame Basilica, Independence Palace War Remnants museum. Or maybe you can visit the Bitexco financial tower, which used to be the highest tower in Vietnam. Currently, it was replaced by Landmark 81 in Binh Thanh district. It is hard to try everything here for just only one day. So, make yourself comfortable and relax by spending more time in Saigon as well as traveling Vietnam on a motorbike to explore around 2 – 3 days. It is for you to travel around Ho Chi Minh city on a motorbike.
Cat Tien (NAM CAT TIEN NATIONAL PARK)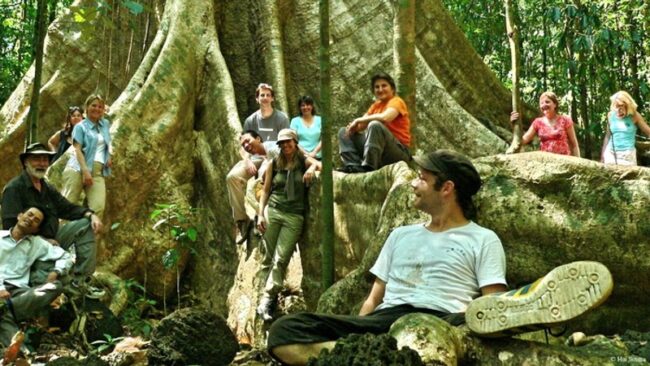 In Cat Tien, you will have a chance to visit the Cat Tien national park. It is just 4 hours from Ho Chi Minh city by motorbike (153,4 kilometer). You can explore the wildlife right in this place. It is easy for you to look for the ticket on their website, especially, the price will be reasonable if you are in the group from 4 people (550.000 VND = 23 US dollars for 2 days 1 night). In Nam Cat Tien National park, you can go cycling, explore the crocodile lake, go trekking or have a wonderful chance to see some rare plants in this amazing park.
Da Lat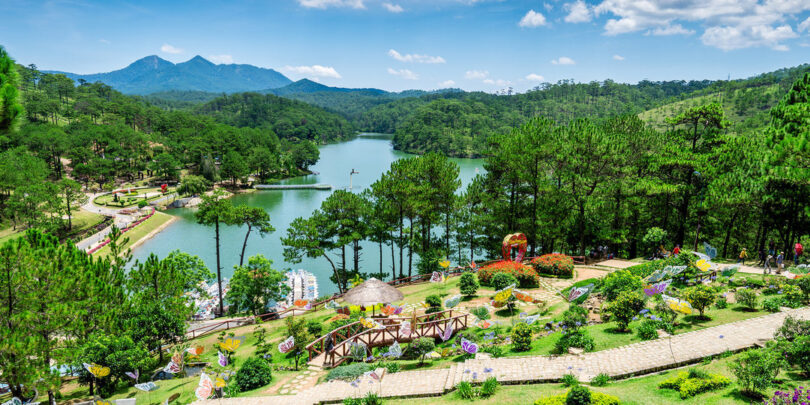 Traveling from Cat Tien to Dalat takes around 4 hours 30 minutes by motorbike (194,1 kilometers). This place has a very special name, "City of fog." Dalat has very nice cool fresh weather. If you stay here for 2 days, you can visit some famous ghost houses, pine hills or come to Da Lat Market. It has special dried fruits and famous fruit candy also. About accommodations, you can choose to stay in new and cool homestays.
Nha Trang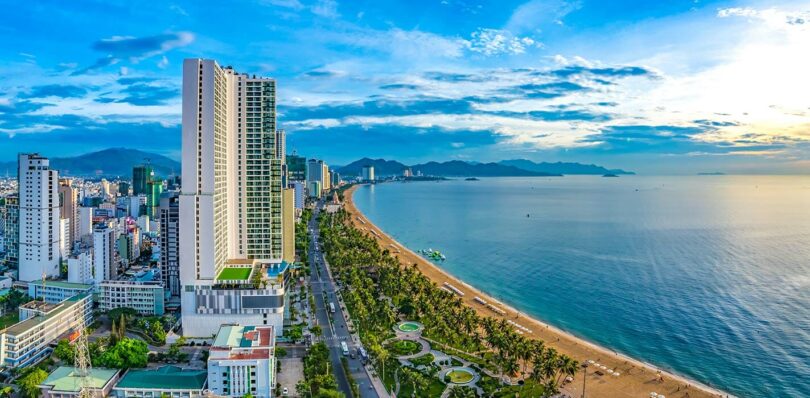 The next destination will be a beach city that has a very beautiful beach! It is also considered one of the nice places for you to travel to Vietnam by motorbike. You can enjoy your day here by drinking fresh coconut juice right on the beach, take a sunbath, or enjoy the fresh seafood dishes from local restaurants. We suggest staying here for 5 days to have enough time to explore this stunning city. You can visit Ba Ho waterfall, hot spring in Resort, or spend time visiting some famous religious places such as Thap Cham Po Nagar, Long Son pagoda, Tong Lam Lo Son Pagoda, and so on. Besides seafood, there are still some must-try dishes in Nha Trang, such as Nem Nuong (Fermented Pork Roll with noodles and vegetables) or maybe Bun Cha Sua (noodles with jellyfish and steam sailfish fillet). Those amazing dishes will not disappoint you.
Quy Nhon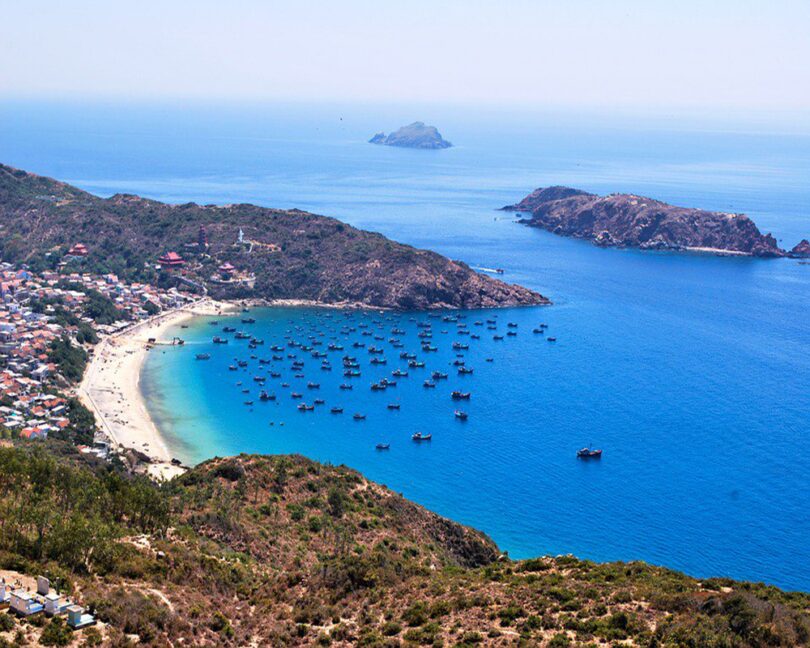 Quy Nhon is also a beach city that is 4 hours away from Nha Trang with some famous and lovely beaches such as Ky Co, Bai Xep, or Eo Gio. You can visit Hon Kho island. If you are interested in a particular architect, you can visit Thap Doi (The Twin-Tower). In Quy Nhon, there are also pagodas (Ong Nui and Long Khanh pagoda) or Quy Nhon wildlife park. You must try seafood because this city is famous for the fishing industry. If you are addicted to Banh Xeo, there is a good chance for you to try another cool-tasty version of it, called Banh Xeo Tom Nhay (also very fresh and flavorsome)
Da Nang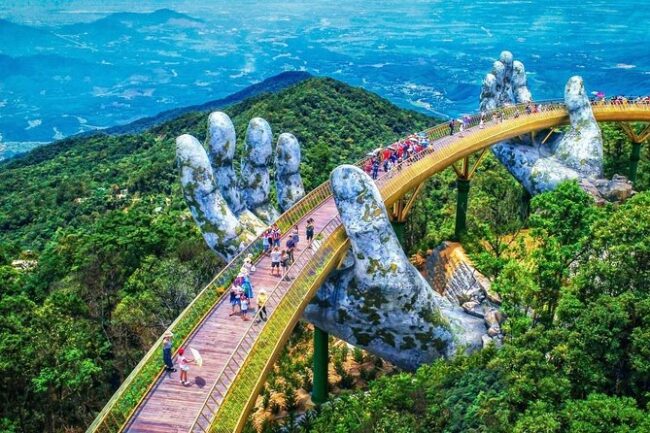 It takes you almost 6 hours to ride from Quy Nhon to our last destination – Da Nang, a city of friendliness. Ngu Hanh Son Mountain (The Marble Mountain), Linh Ung Pagoda, and Dragon Bridge in Han River are the three places that people always want to visit when they come here. In Da Nang, you don't need to worry about the price because everything is sold at a fixed price, and you cannot bargain as well. There are splendid beaches such as My Khe, Non-Nuoc, and Lang Van. It will be hard for you to leave this beautiful country because everything is just so perfect. They say that when you come to Da Nang, you must try frog- Quang noodles (which has an extraordinary flavor). Not only frog – Quang noodles, they also have so many kinds of tasty and different noodles such as Bun Bo, Mi Quang, Bun Cha Ca, Bun Thit Nuong, Bun Hai Sai, Banh Canh and so on. It is a pity if you don't try it all.
Are you ready to start your journey with "2 wheels"? We hope that these attractions above can give you a hand to make an unforgettable trip.
Don't let the first scenes discourage you because it sounds a bit shocking to outsiders, but as soon as you start driving and feel comfortable in traffic, you will realize that traveling Vietnam by motorbike is very interesting. Visit Vietnammotorbiketoursclub.com if you are seeking adventure and real motorbike tours in Vietnam!