4 Best Tourist Attractions and Things to Do in Odense in 2023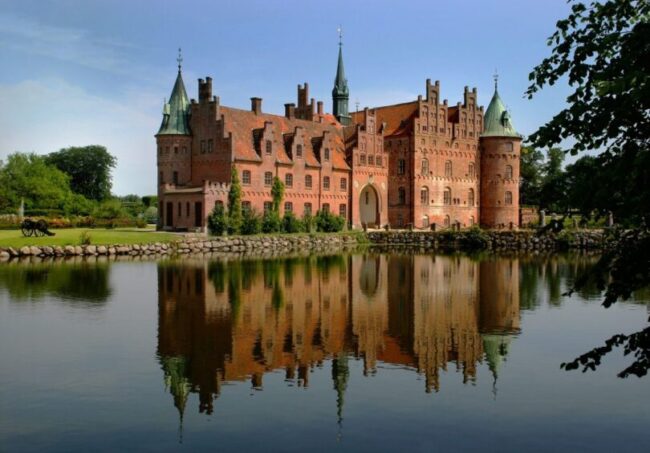 Denmark might be a wonderful place to visit and both Copenhagen and Aarhus are great options when planning your trip, but we think that Odense might prove to be a much more interesting destination. Copenhagen might be filled with all kinds of shopping malls, tourist attractions and many more places where you can experience all kinds of adventures, but if you want to experience the Nordic way of life then Odense is the way to go.
However, this city may be the third-largest city in the country and it may not be nearly as big as the other two we previously mentioned, but it is certainly packed with all kinds of things you could experience. We think that the smaller area is actually good for those traveling because you won't have to waste a big portion of your vacation budget just to get around the city. Everything is compact and close to you.
But, no matter how compact it is, you will still feel lost if you decide to wander around with no previous knowledge or something to guide you around the streets of Odense. This is why we have made this list for the best tourist attraction and things to do while you are there.
Flakhaven Square and the Town Hall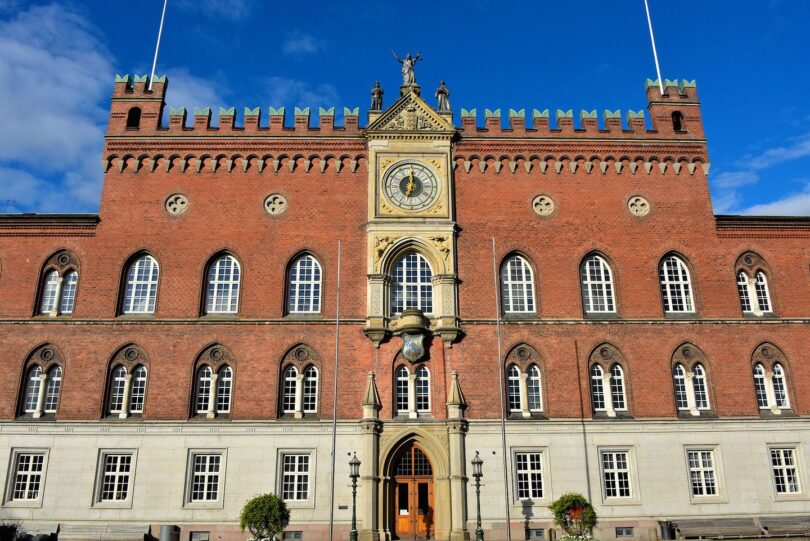 Flakhaven is the name of the square that is located in the central area of Odense. It is located right next to the Town Hall. The reason why you should check this place because it describes both the city's architecture and way of life. The square is filled with outdoor markets where you can roam a bit to buy trinkets and souvenirs which is exactly what the regular Danish man/woman would do during the weekends and the Italian-Gothic style of the square and Town Hall is a sight you shouldn't miss out on.
The building was built somewhere around the 1800s, but its façade was later upgraded in the 1930s or 1940s. Once you are finished checking out what the outdoor stands have to offer and you are bored of sightseeing, there is more to see inside. Inside you will be able to see all kinds of art.
If you decide to visit this place during the summer season and the flower festival, you may also encounter free concerts or jam sessions which is always a pleasant surprise, right?
Hotels to stay in Odense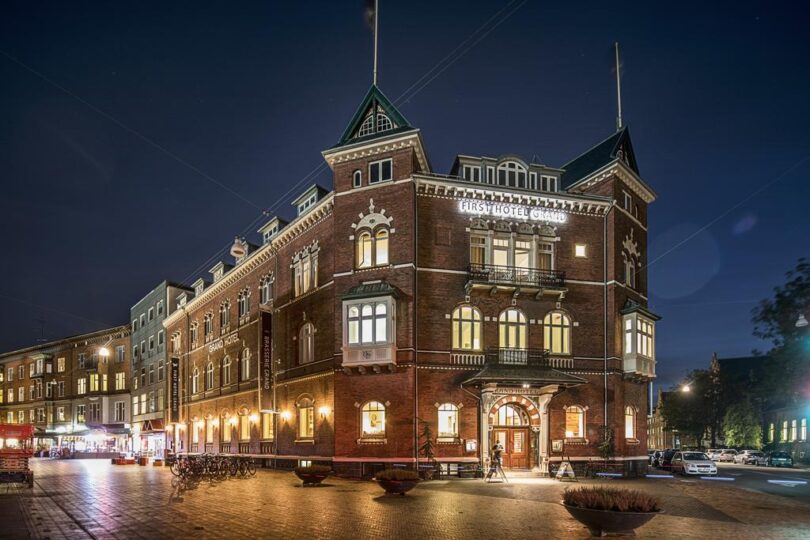 When you are on a vacation, it is not always about going on adventures, hiking or checking out art museums. Sometimes, you just want to relax and have some time for yourself. All that work back at home can be quite stressful, and that doesn't go away if you are constantly running around from one part of Odense to another, right?
To help you find a place where you can relax, here are some hotels that you might enjoy.
If you are looking for luxurious and expensive hotels then you should check out the First Grand Hotel which is located in Central Odense. You might have to pay $120 a night, but the experience may be worth it, it is up to you. You could also check out the Radisson Blu H.C. Anderson Hotel which is located quite close to the Odense Train Station.
If you want a cheaper option then check out Frederik VI's hotel and the Scandic Odense. If you want to know which hotels are the best in this city, you can learn more here.
Møntergården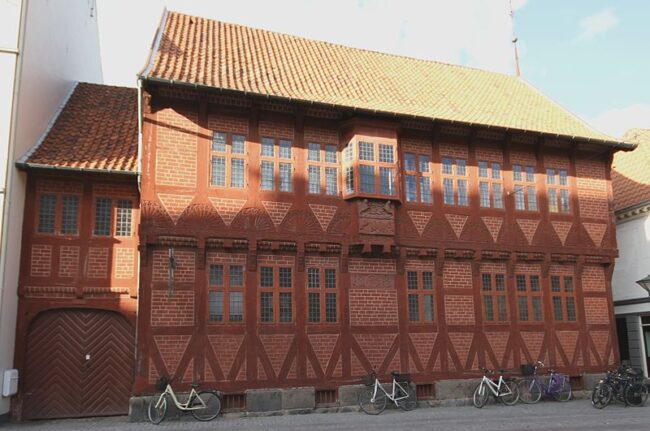 Møntergården is a cultural history museum that was built on a farm somewhere between 1600 and 1650. This building has experienced a lot of changes throughout its lifetime. Grocery shops have been held on the bottom floor and noble families have lived in it. Unfortunately, while the building experienced a lot of changes in ownership it was frequently remodeled on the exterior.
Several decades later, in 1930, the city decided to purchase this building to preserve its historical value. The original façade was reconstructed to resemble the original version and the interior was also brought back to its previous look. Several years later after the reconstruction, Møntergården was finally open to the public as a museum.
Inside you will be able to find all kinds of pieces of history that trace back to the ancient times of the island Funen. You can also check out the Koelbjerg Man who is the oldest set of human bones that have been found in this country (around 8000 BC).
So, if you are around this area and if you want to know more about Denmark's culture and history, you should definitely visit Møntergården.
The Time Collection – Interactive Museum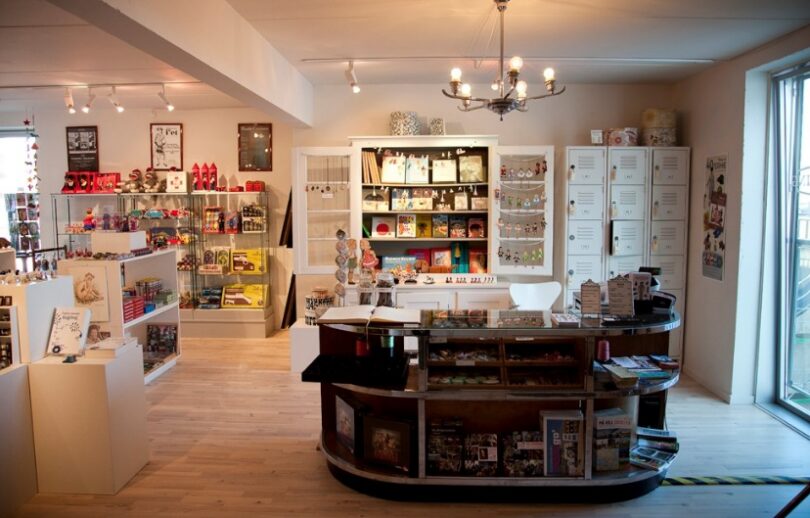 When you enter a museum, you will always be met with warnings about not touching anything because the items that are showcased are a hundred times older than you and are quite fragile. While respecting this rule is very important to ensure that the history of humanity is preserved, you probably think about how it would look like to wield that bronze dagger from 3,000 BC or wearing a helmet that some king used to wear during the Middle Ages.
Well, you are in luck because your wishes may come true if you decide to visit The Time Collection. In this museum, you will be able to touch almost any exhibit you want and you may even wear ancient clothes. You can sit anywhere and use any table you want, there are no limits that what you can touch. The whole point of this interactive museum is to make you feel like you are at home and like you are truly living in the past.
Every room you enter will represent a different time in history. For example, you enter one room and you will see weapons, military clothing, and vehicles from World War II while the next one will have civilian clothing from the 1920s and so on.
Since you can't find this kind of a unique experience anywhere, you should definitely check out The Time Collection.