8 Most Expensive Hotel Rooms In New York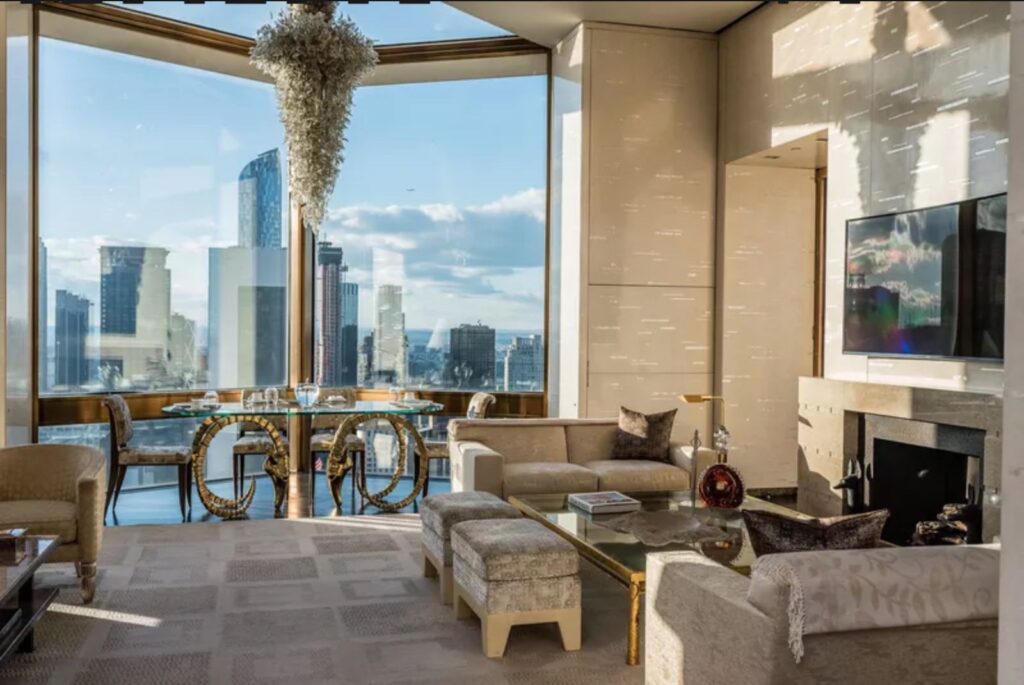 New York is known as one of the most expensive cities in the US. For instance, you will need over $3,000 per month for an average apartment. When it comes to hotels, you can expect much higher prices. As one of the most popular destinations in the world, it is not a surprise that New York has many hotels and other models of booking available.
There are many options where you can spend under $300 per night. However, if you are looking for something more luxurious, be prepared to spend much more money. Various factors could affect such a high price, such as the location, level of luxury, brand, view, and more. If you are interested in hotels that have the best view, you can find more on Best Hotel View.
There are many attractions in New York, such as the Museum of Art, MoMA, Brooklyn Bridge, Empire State Building, Statue of Liberty, and more. Also, this place is popular for its restaurants, street food, and amazing nightlife. Those who want special treatment while staying in this city can find plenty of hotel rooms that will make you feel extraordinary. However, you will need to pay much more for such a service. Here are some of the most expensive hotel rooms in the most popular city in the US.
1. Mark Hotel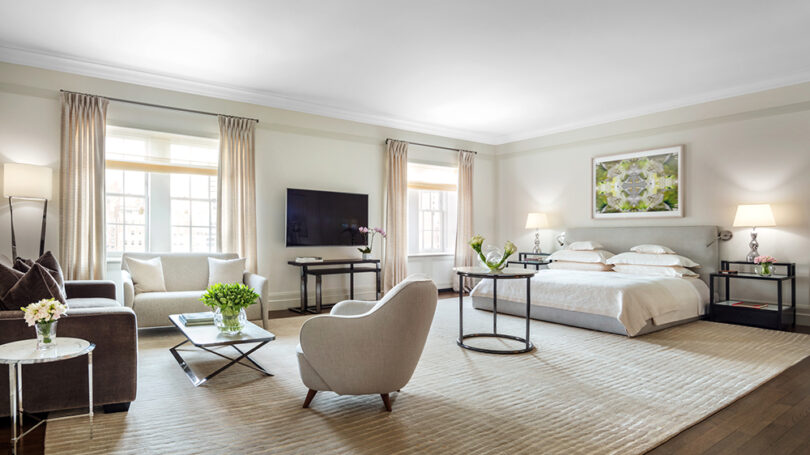 The size of this penthouse is over 12,000 square feet. One of the best features is the huge terrace with the size of 2,500 square feet. This place is perfect for people who want to organize a private gathering and enjoy full-service and outstanding luxury. There are five bedrooms, six bathrooms, and four fireplaces.
Besides that, you can use a private lift. It can also be a great option for a special business meeting since there are over 20 seats available in the living room. If there is a potential business partner you want to impress, this is a perfect solution. The price of this room is $75,000 per night.
2. TY Warner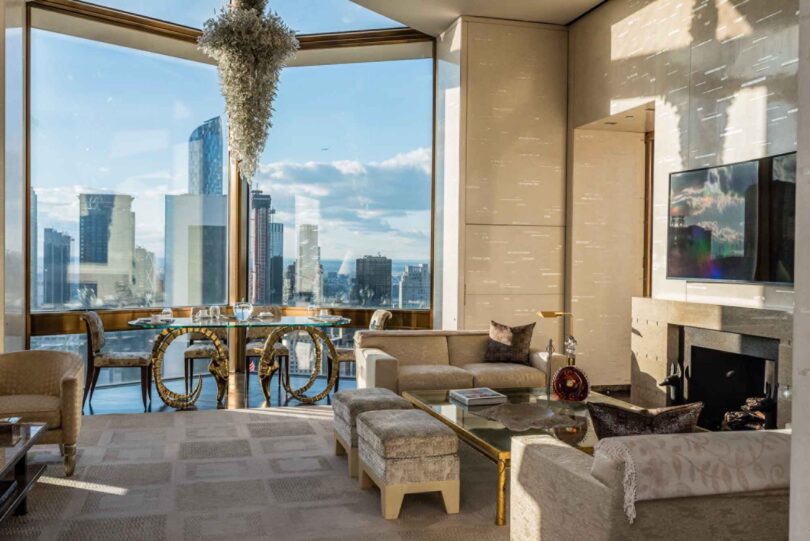 There is a huge room available at the top of the Four Seasons Hotel. You will have an amazing view of the city since the height of this room is over 800 feet. What's even more amazing is that you will have a full view since the room has windows in all directions. The size of the penthouse is over 4,000 square feet. You will enjoy it even more if you prefer art and antique furniture. However, staying here for one night requires at least $40,000.
3. La Plaza Royal Suite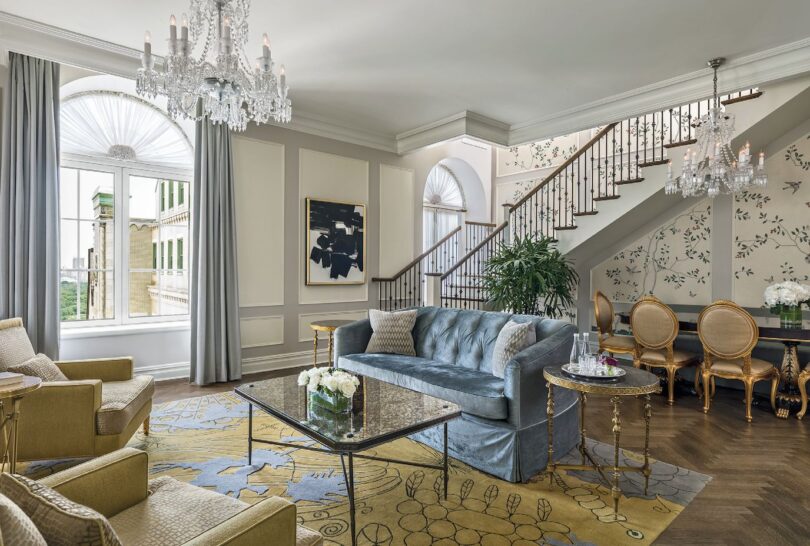 As the name of the room suggests, you can expect an exceptional level of luxury in this place. It can be a great option to set some private events since there is a kitchen available, and you can hire a chef. Besides that, there is a library with an excellent selection of books, you can enjoy playing piano, or exercising in the fitness room. You will need to pay around $40,000 for one day in this room.
4. Ritz-Carlton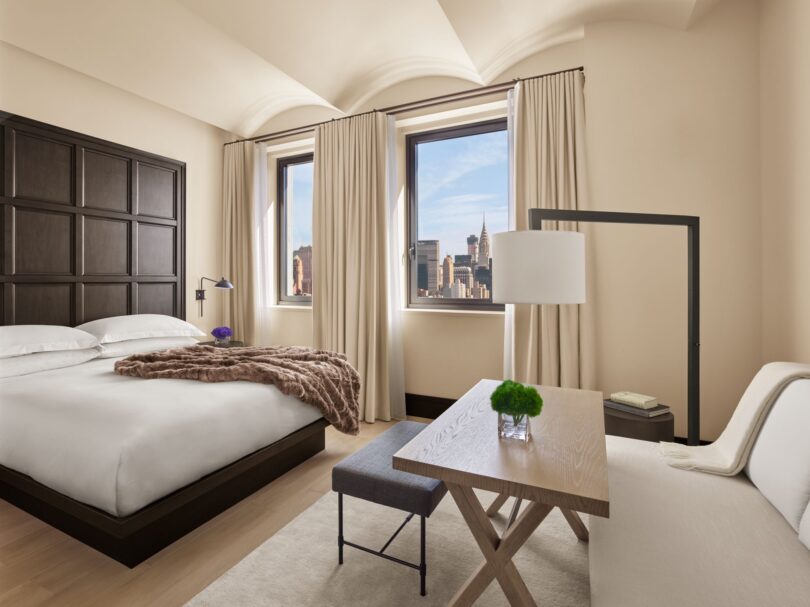 Those who are especially interested in the view of the city while staying in New York should check out the room at the top of the Ritz-Carlton Hotel. You will be 22 floors above the ground, and there is an additional telescope that will provide you with even more entertainment.
When it comes to the service, you can expect all kinds of high-end recipes for breakfast and lunch, while there is also a special evening each Saturday where you can enjoy caviar and nice champagne. The price per night is $40,000.
5. Mandarin Oriental- Suite 5000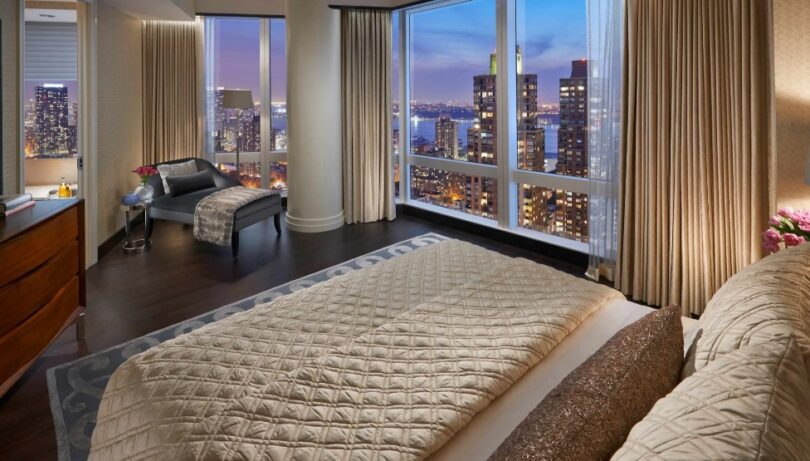 This is one of the highest rooms on this list, placed on the 50th floor. The design is modern and luxurious, and the highlight is the view of Central Park, which is one of the main locations in New York. The size of this room is over 3,000 square feet, and there are three bedrooms. The main focus is on presenting more about New York and its history in art, music, and movies. You will have to spend more than $35,000 for every night spent in this penthouse.
6. St. Regis Hotel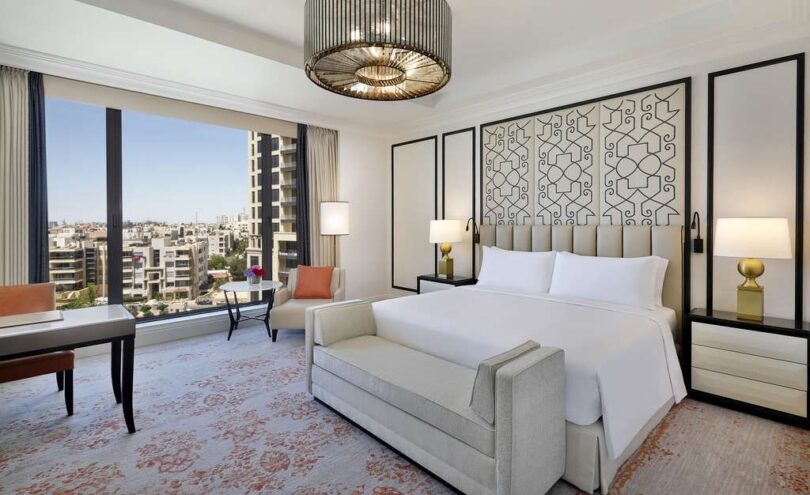 In case that you are looking for a place with an excellent location in the city, but you can still get a high level of privacy, the presidential penthouse can be the best choice. It can be great for a couple to spend time here, while there is also enough place to come here with a group of people since there are three bedrooms available.
Also, you will get a private service along with the butler. Besides that, this place is known for some excellent recipes and amazing food. It's no surprise that you can get such a good service when you will have to pay over $30,000 for one night here.
7. Park Hyatt- Presidential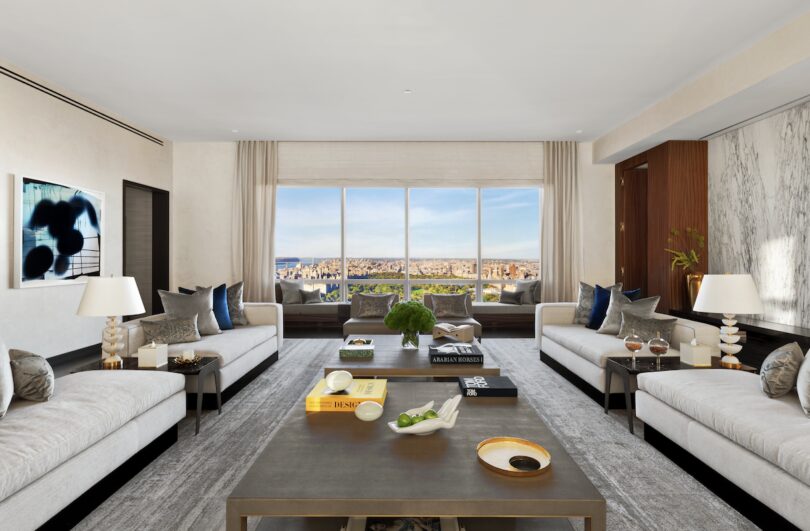 Hyatt is a well-known hotel brand popular in the whole world. Even a regular room offers high levels of comfort and luxury. When it comes to some special offers, there is a presidential room in New York, with one bedroom, a private kitchen, and 24-hour service which includes butler, bar, and more. If you want something special to surprise a partner, or just enjoy high luxury in privacy, this room is the best option. You will have to spend around $150,000 for five days in this place.
8. Tata Suite in The Pierre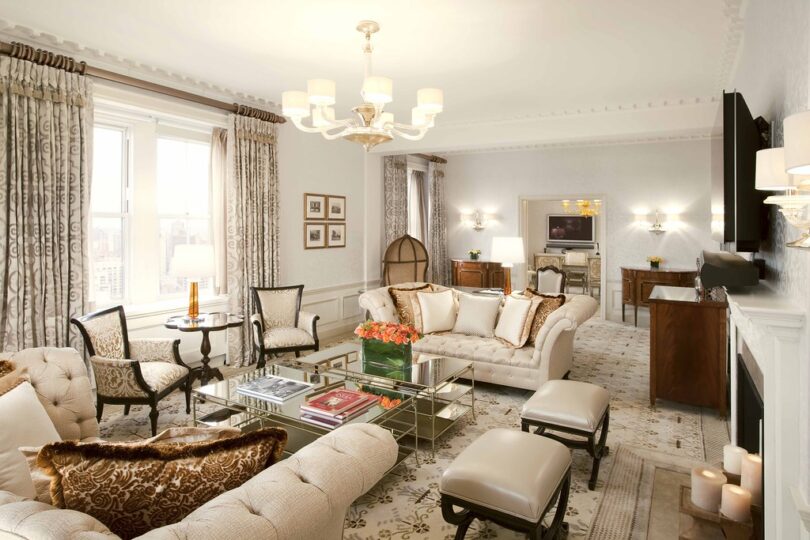 If the design is the most important thing when you are looking for special accommodation, Tata Suite is decorated in antique style, with notes of Indian and Oriental culture. The standard offer provides two bedrooms, kitchen with space for 8 people, but you can also expand the room by adding up to four bedrooms by renting the whole floor. The price is $20,000 per night.
The Bottom Line
All of these rooms can be a perfect solution if you want to impress a potential client, business partner, partner or if you simply want to enjoy something outstanding and unique. Even though the prices are so high, these places are often reserved months in advance. Therefore, you should always call the hotel and make a reservation before going there.