Best Hostels in Prague 2023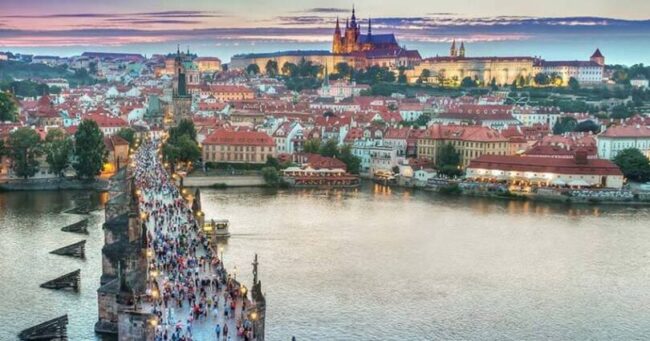 Are you searching for the best hostels in Prague? Well, look no further because there are plenty of hostels in Prague ready and waiting to take your money and in return offer you incredible services. But not all of these hostels were created equally, that is why we are here to assist you by picking out the very best Prague hostel so that your trip would be a memorable and fun-filled one. Prague is a city that has a bad reputation for having expensive hostels and stag-nights. But to be honest, Prague is an awesome city and is perfect for budget travelers and backpackers in Europe, and as such it accommodates tons of various hostels.  Picking a hostel to cruise in out of the big vast sea of options is going to be hard and tedious. But not to worry, we have researched for you and got you all covered on the best hostels to opt for in Prague. Every great hostel in this beautiful city described below has its unique way of accommodating budget travelers and backpackers of all ages. They all have clean and tidy rooms with budget-friendly dorms options, free Wi-Fi and are run carefully with passion and care. Some of these hostels are more recommended for partying, whereas some are for relaxing and chilling out. Among the entire hostel in Prague we selected what we believe to be the cream of the top. But in the end, your choice of hostel is ultimately based on your preference. Below are our most recommended hostels for anyone looking for amazing hostels in Prague: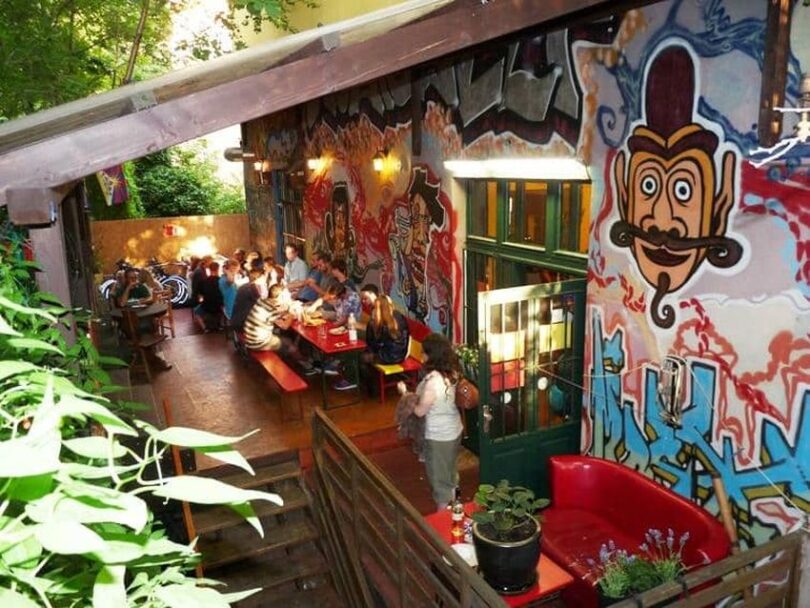 Czech in
As far as Prague hostels are concerned, you cannot overlook the Czech inn. From the minute you enter the Czech inn hostel, you would notice its beautiful and unique décor. The impeccably balanced mixture of vintage and modern furniture, the bright splashes of color in contrast to muted tones and the unusual baubles throughout the building, makes this particular hostel one of the most visually attractive hostels we have ever come across. The Czech Inn is not just "all style and no substance" though. You will have numerous choices of rooms to choose from, ranging from dorms (mixed and females only), apartments and even private rooms.  The hostel also provided for plenty of entertainment and socializing options for its guests like sports screening in the onsite bar, quiz nights, and movie nights. Asides from the entertainment aspect of the Czech inn, why this hostel is included in this article is because of its ability to accommodate any person that wishes to travel responsibly. This remarkable Prague hostel helps in promoting shops, local businesses, and products. They sell locally micro-brewed Czech beer, locally written Prague guide book and custom postcards with notebooks also.  The custom maps they make are also very efficient because it helps guests know what businesses to visit in the area that are owned locally.
Furthermore, the hostel is situated outside at the center of Prague in a fashionable environment that most visitors do not get to see, which makes it a perfect place for discovering Prague a bit off the beaten path. They also encourage micro-brewed tours outside of the overcrowded city center. Pretty lovely and thereby makes Czech inn one of the best hostels in Prague.
Sir Toby's hostel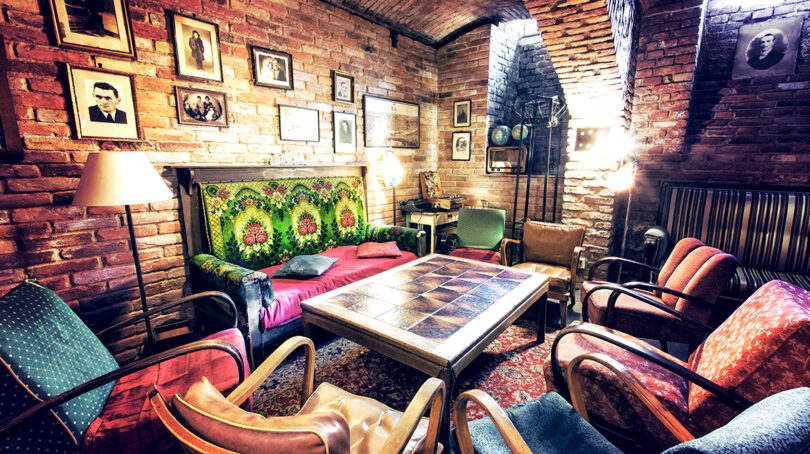 This particular hostel has a very appealing and unique aesthetic. Art Nouveau comes across dark wood in this Prague hostel. It is self-evident that this building was designed with attention, care and thought by someone with an eye for feng shui.  Each room has a unique name suited to its theme, instead of regular numbers. The dorms are a mixture of Old World and modern themes with comfortable beds and plenty locker space. Toby's created a large dining area to encourage communal breakfast and promote guest to mingle and interact with each other. Hosting free BBQs once a week with no payments and an on-site pub that allows guests to gather over a cold beverage and get to know each other, this hostel is fantastic. The staffs at the hostel operate with the "guest first" mindset and do their best to tackle any complaint, problem and answer any question you might have. Toby's  is situated at the hip hop and coming neighborhood of Holesovice, and its layout, philosophy, and friendship all make it one of the best hostels in Prague.
Sophie's hostel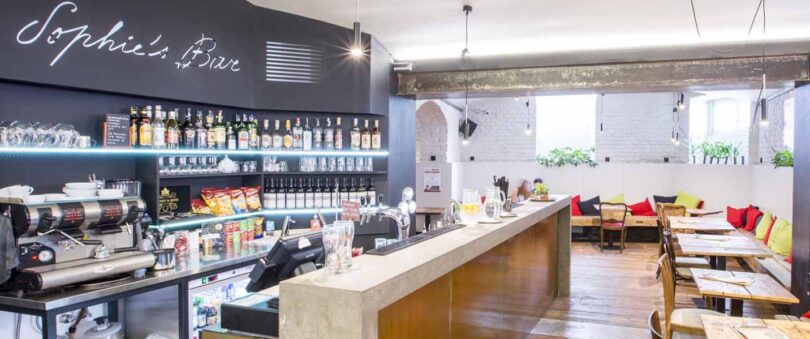 This hostel is perfect for the solo female backpacker looking for a hostel in Prague. It features many female-only dorms which can contain five female travelers in twin-sized beds (no bunks). Each dorm has its modern kitchen which makes the dorms feel like miniature apartments. Sophie's breakfasts are top-notch, their chefs whip up hot breakfast with such care that you might swear mom was cooking. The delightful garden out back of building 1 (Sophie's has two buildings, both designed by the same architect) adds to the communal vibe that begins at breakfast and finishes after a late-night pub crawl with your newly made hostel friends. If you are a solo female traveler or you are probably just looking for a pleasant and relaxing atmosphere, chances are very high that you would not only like but love Sophie's hostel.
The clown and bard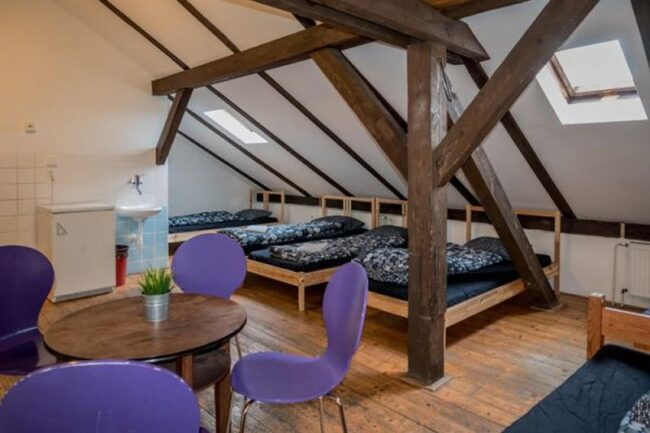 Sited in the Zizkov neighborhood of Prague 3, the clown and bard hostel is surrounded by bars, cafes, beer gardens and restaurant. Journey on the number 9 tram and you will find yourself in Prague's center in just a few minutes. This Prague hostel is also only a few minutes' walk from one of the best spot in the whole of Prague, Riegrovy Sady, which is a fantastic place to sight great sunset views and a home to two lovely beer gardens.  This hostel is essential, but if you are looking for a hostel to party in, this should not bother you. With affordable dorm beds in large dorm rooms even during weekends on high seasons, this enables you have ton of spares to spend on beer in the cozy on-site bar as you get familiar with other travelers.
Conclusion
There you have it guys, a list of the best hostels in Prague to cruise in. Out of the numerous places to stay in Prague we suggest these hostels because they would provide the absolute best experience for you using your travel budget.