Italy's Hidden Treasures: Exploring the Enchanting Countryside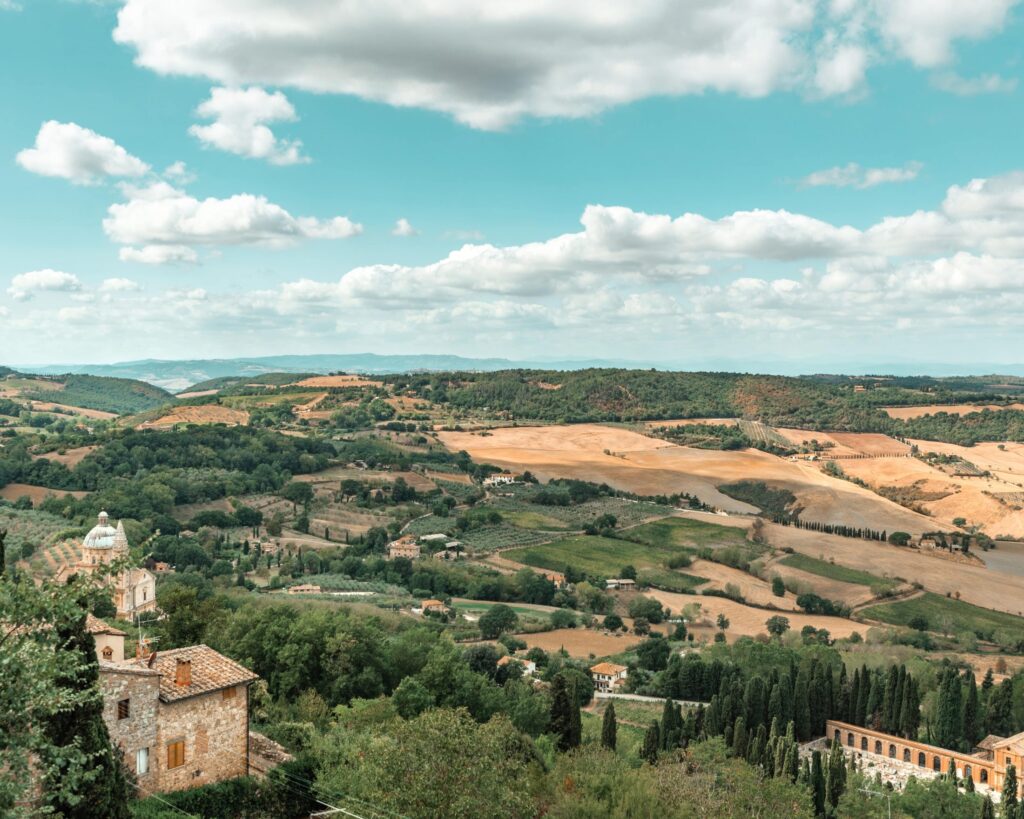 When most think of Italy, their minds are filled with visions of iconic cities like Rome, Venice, and Florence. However, the true heart of Italy pulses not only in these cultural epicenters but also in its verdant and enchanting countryside. Undulating hills blanketed with vineyards, quaint ancient towns, sprawling farmlands, and serene landscapes wait for those who dare to wander off the beaten track.
The charm of Italy's countryside lies in its raw, untouched beauty that transports you back in time. From the sun-drenched groves of Puglia to the azure waters of Lake Como, each region offers a unique blend of natural splendor, heritage, and traditional lifestyle. The enchanting countryside serves as a silent testament to Italy's rich history and its deep-rooted traditions.
So, let us Travel to Italy to discover its hidden treasures. We'll explore rustic hamlets and towns that have stood the test of time, marvel at breathtaking landscapes, savor authentic flavors, immerse in local traditions, uncover architectural gems, indulge in outdoor adventures, and bask in the serenity of relaxation retreats in the tranquil countryside.
Ancient Villages and Towns: Timeless Beauty in Rural Italy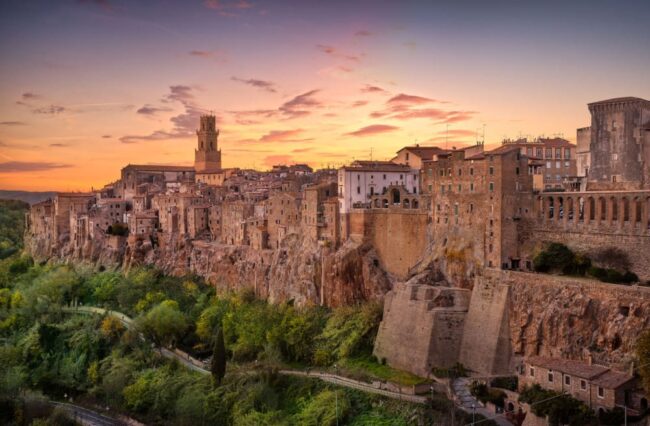 Nestled amidst rolling hills and vast fields, Italy's countryside is dotted with ancient villages and towns, brimming with historical allure. Each of these places, like snapshots from a bygone era, beautifully encapsulates the country's rich past.
Take Civita di Bagnoregio, for instance. Known as "The Dying City," this medieval village sits precariously on a hilltop, providing a stunning panorama of the surrounding valley. Accessible only by a pedestrian bridge, it's as if time stands still within its walls. Similarly, the village of Montemerano, situated in the heart of Tuscany, is a timeless beauty. Here, narrow cobbled streets open up to reveal charming piazzas, historic churches, and stone houses adorned with vibrant flowers.
Other rural Italian destinations such as Alberobello with its trulli houses, the charming Castelluccio in Umbria famed for its vibrant lentil fields, and the ancient village of Erice in Sicily, located on top of Mount Erice, all narrate a story of Italy's rich heritage and timeless beauty.
Breathtaking Landscapes: Discovering Italy's Hidden Natural Gems
Italy's countryside is a canvas painted with the most breathtaking landscapes. Beyond the azure coastlines and iconic rolling vineyards, there lie hidden natural gems that defy description.
In the Aosta Valley, the Gran Paradiso National Park dazzles with its rugged peaks and sprawling green meadows teeming with diverse flora and fauna. Similarly, the Dolomites, a UNESCO World Heritage Site, boasts some of the world's most stunning alpine landscapes with majestic peaks, serene lakes, and picturesque hiking trails.
Further south, the countryside unfolds into different hues. The volcanic soils of Sicily birth verdant vineyards and olive groves, while the caves and cliffs of Matera and the Cilento and Vallo di Diano National Park in Campania reveal the raw beauty of Italy's southern landscapes. These lesser-known destinations beckon travelers seeking untouched beauty and tranquility.
Culinary Delights: Tasting the Authentic Flavors of the Countryside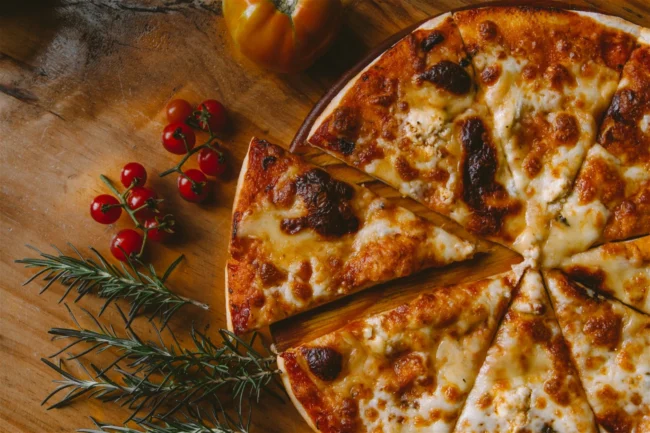 Italian cuisine needs no introduction. However, the true flavors of Italy can be experienced in the rustic kitchens of the countryside, where age-old recipes, handed down generations, come to life.
Emilia-Romagna dubbed the "Food Valley," is a gastronomic paradise. The region is known for its parmesan cheese, Prosciutto di Parma, and the much-loved balsamic vinegar from Modena. Further, in Tuscany, apart from its famed wines, travelers can indulge in simple yet flavorsome dishes like ribollita and pappa al Pomodoro, which are as Tuscan as the cypress-lined country roads.
In the southern countryside, traditional fare changes with the landscape. From the robust flavors of Calabrian cuisine to Puglia's seafood dishes and Sicily's sweet delicacies like cannoli, each region's unique agricultural produce shapes its culinary identity.
Immersing in Local Culture: Traditions and Festivals in Rural Italy
Immersing in local traditions is a profound way to experience the rich culture of Italy's countryside. Age-old customs, folklore, and festivals breathe life into these rural landscapes, making each visit an unforgettable experience.
In Sardinia, the colorful Sa Sartiglia festival takes center stage with its medieval origins, daring equestrian acrobatics, and vibrant processions. Tuscany's historic Palio di Siena, a horse race deeply embedded in the city's identity, brings the entire town together twice a year in a spirited display of competition and camaraderie.
Apart from these grand events, rural Italy throbs with smaller, local festivals that celebrate everything from seasonal produce to religious traditions. Whether it's the Festa della Primavera in Chianti heralding spring or the La Fuga del Bove in Montefalco, celebrating the town's deliverance from a tyrant, each tradition allows visitors a glimpse into the soul of rural Italy.
Castles, Villas, and Farmhouses off the Beaten Path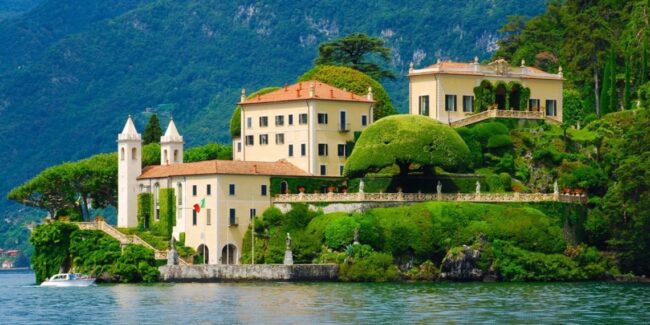 While Italy's cities are renowned for architectural marvels, the countryside too houses its share of hidden gems. These structures, often off the beaten path, provide a fascinating peek into the country's architectural evolution.
Castello di Celsa, near Siena, is one such gem. This privately owned castle, with its well-preserved medieval architecture, offers a unique historical experience. Similarly, the Villa della Porta Bozzolo, set amidst the landscapes of Lombardy, epitomizes the grandeur of 18th-century Italian villas.
Further, in the southern countryside, unique structures like the conical Trulli houses of Alberobello and the ancient Sassi cave dwellings in Matera shed light on the region's architectural history. Whether it's the grand villas, secluded castles, or traditional farmhouses, each structure adds a unique chapter to the architectural narrative of rural Italy.
Outdoor Adventures: Exploring the Countryside through Hiking, Cycling, and More
Italy's countryside is a playground for outdoor enthusiasts. From hiking and cycling to horseback riding and agritourism, the options are endless.
The Tuscan countryside, with its cypress-lined paths, offers fantastic cycling routes, while the scenic trails of Cinque Terre and the Dolomites provide excellent hiking opportunities. Horseback riding through the vineyards of Chianti or exploring the countryside's biodiversity in Piedmont's Langhe-Roero region are other adventurous options.
For a more laid-back experience, agritourism presents an opportunity to understand rural life. Visitors can participate in olive harvests in Umbria, grape picking in Tuscan vineyards, or truffle hunting in Piedmont, turning their holiday into an interactive countryside adventure.
Serenity and Wellness: Relaxation Retreats in Italy's Tranquil Countryside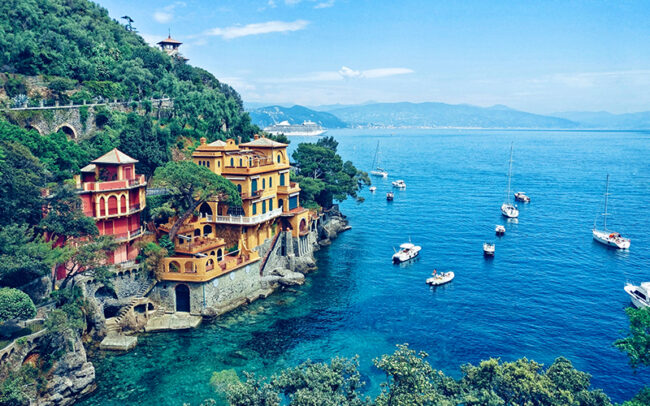 Lastly, Italy's countryside offers an escape from the bustle of city life. Across rural Italy, wellness retreats and tranquil locales provide a sanctuary for relaxation and rejuvenation.
In Tuscany, you can find idyllic retreats set amidst olive groves and vineyards, offering yoga classes, meditation sessions, and holistic wellness treatments. The thermal springs of Saturnia in Maremma are a natural wellness haven, their therapeutic waters known since Roman times.
Further north, in the peaceful landscapes of Piedmont and Lombardy, wellness retreats offer everything from detox programs to wine therapy. These tranquil locations, combined with the healing power of nature, offer a unique blend of wellness and relaxation.
Conclusion
From hidden historic villages to mouthwatering cuisines, vibrant traditions, and serene wellness retreats, Italy's countryside is a treasure trove of experiences waiting to be discovered. So, go beyond the hustle of the cities and explore these hidden gems that make up the heart and soul of Italy.