Croatia in Winter (Where to go, What to Visit)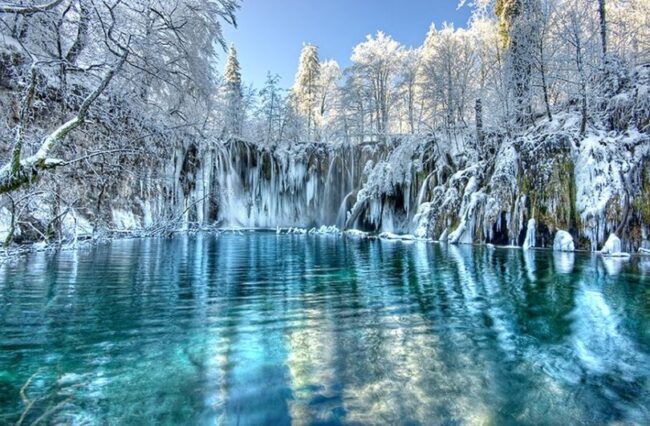 Are you looking for where to visit in Croatia during winter? Then this is the right article for you.
Reasons to visit Croatia in Winter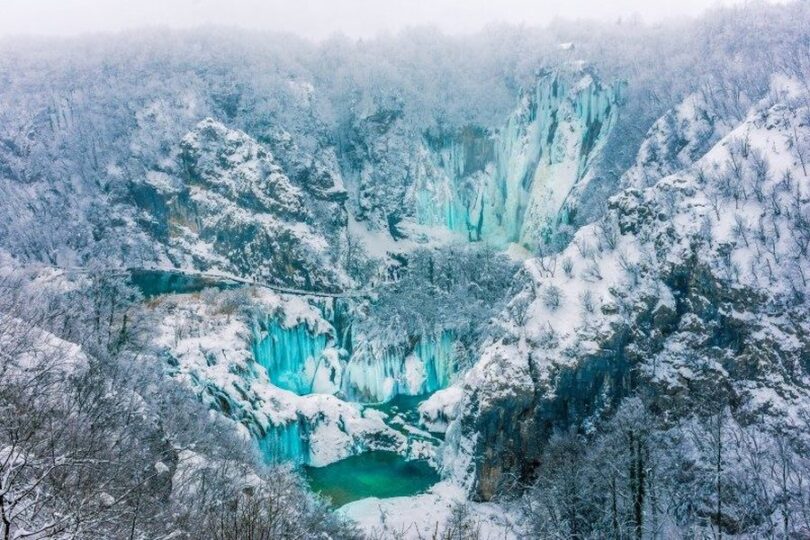 1. Croatia is usually peaceful in winter. This means that there are lesser crowds and you can explore places without crowds getting in your way.
2. Visiting Croatia during winter is less expensive; there are cheaper accommodations and more choices; even though people close down for the season some are also open leaving room for more options at lower rates. Admission rates even some restaurants also give discounts during winter.
3. You can explore at your own pace, in peace.
4. There are traffic-free roads, and you get to travel faster. Your road experience would be stress-free and you would enjoy it.
5. You would get more intimate tours and services where you can ask more questions to your guide and get elaborate answers.
6. Croatia has a festive spirit, and they know how to celebrate Christmas. With all the lights and decorations all over the streets and is filled with activities for all ages.
Here are various destinations you can visit in Croatia in winter that would be fun.
Visit the frozen over Plitvice Lakes National Park
One of the fantastic places to visit in Croatia in winter is the Plitvice Lakes National Park where you get to see the lakes and tall waterfalls which get frozen during winter period. During winter, they look dreamy and fantastic, the park is usually open all year round, and it's one of the most attractions in Croatia.
Go Skiing
In winter in Croatia, going skiing becomes inexpensive because it snows during winter. Gorski Kotar has the most significant number of ski resort, which is in Croatia. You can go skiing in Medvednica Mountain, which is about 1000 meters high in north Zagreb (capital of Croatia). You can also ski in Platak, Velika or the ski resort of Sljeme, which is about 30 minutes' drive from Zagreb. Croatia is sure a great place to go skiing in winter.
Visit castles covered in snow
There are a lot of beautiful castles worth visiting in Croatia. Most of these castles are located in the northern part of the country. One of the most beautiful castle is the Varazdin castle; there is also the Trakoscan castle.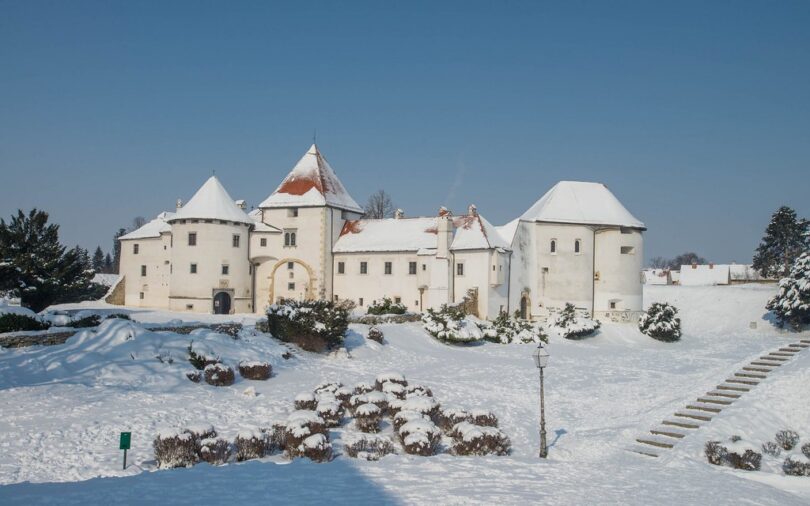 Go to Beach
You can also go to the beach because it is winter does not mean you can't go to the beach. You might just not be able take a swim or afternoon sunbath. Winter can still be enjoyed in Croatia, and you can sit back and enjoy the view plus the fact the beach won't be as crowded as it should be.
Go to a Museum
In Croatia, during winter, there is an event called the "Night of The Museums" where museums are open longer than they usually do, attracting people who want to see their culture and history. This is an event you would want to go in winter in Croatia. The entry to the museum is free between 6 pm to 1 am and even the museum organizes events and performances for entertainment that night. Here are some museums you can try out in Croatia during winter:
1. Glass Museum, Zadar
2. Museum of illusions, Zadar
3. Typhological Museum, Zagreb
4. Neanderthal Museum, Krapina
5. Trakoscan Castle, Trakoscan
Visiting Popular Destinations
You can visit popular places, but without the crowds, because it's winter you won't see as much crowd as you would see during summer.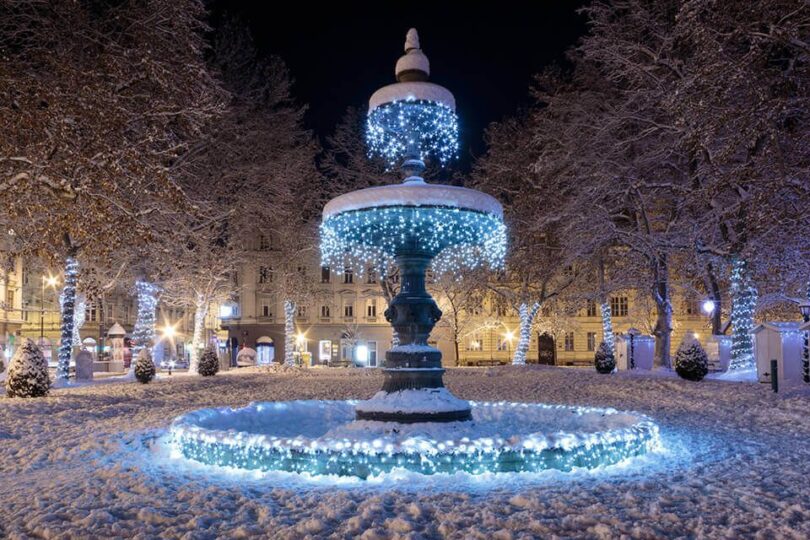 Attend Carnival
While in Croatia during winter, you can attend the Rijeka carnival which is one of the largest carnival in Europe. This carnival is usually done in January. The locals go all out at this carnival; they even have a carnival queen and mayor. The whole place is usually lit with colors during this carnival.
Zagreb Advent Festivity
The Zagreb Advent Festivity is one of the places you can go to in winter in Croatia. It was rated the best in Europe for three consecutive years. This is the best time to visit the capital of Croatia. This Advent lasts for forty days around Christmas and has a wide range of events laid down. During this period in the streets of Zagreb you get to see a lot of fun activities, games, foods and drinks, ice skating and lots more.
Rastoke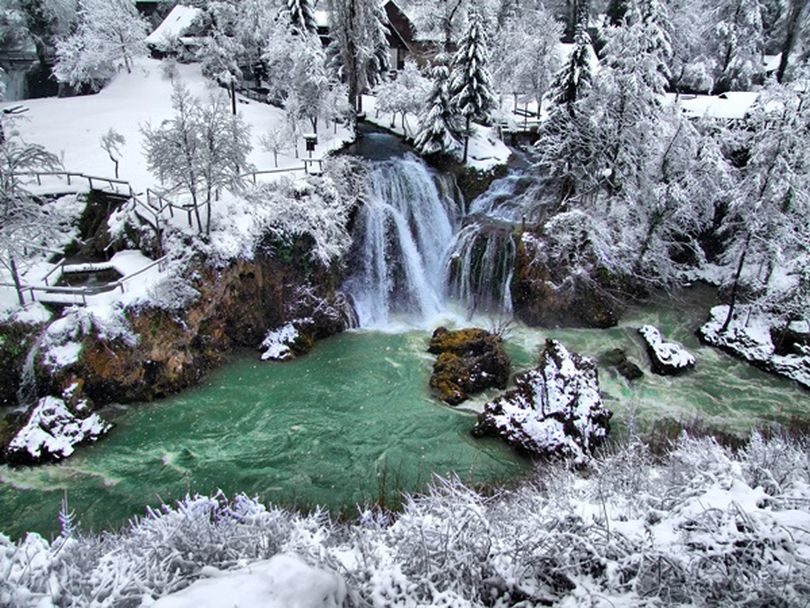 You could also visit Rastoke, a small waterfront village which is built on the union of two rivers. It is sometimes referred to as "little Plitvice." It is a beautiful place you can visit in winter.
Explore Split Town
Visiting Split during winter is less expensive, cheaper hotels. There are plenty of areas to explore in Split such as Diocletian Palace and Peristyle, and the palace is about 1700 years and one of the most important heritage of the Roman Empire. This palace has four gates or entrances, which are called bronze gate, golden gate, silver gate and Iron Gate.
Another place that you can go to is the Cathedral of St.Duje, which is one of the side attractions alongside its tower which is 57meters high.
Do not also forget to visit the statue of Grgur Ninski which is about 6ft tall and its toe is believed to bring happiness and joy. Whether you are superstitious or not it's a place to visit.
You could also make a visit to Split Croatia National Theatre, and it was once upon a time the biggest theatre in Southern Europe. Here, dramas, concerts, operas, ballets take place. So, if you are interested in them, it is a place to visit.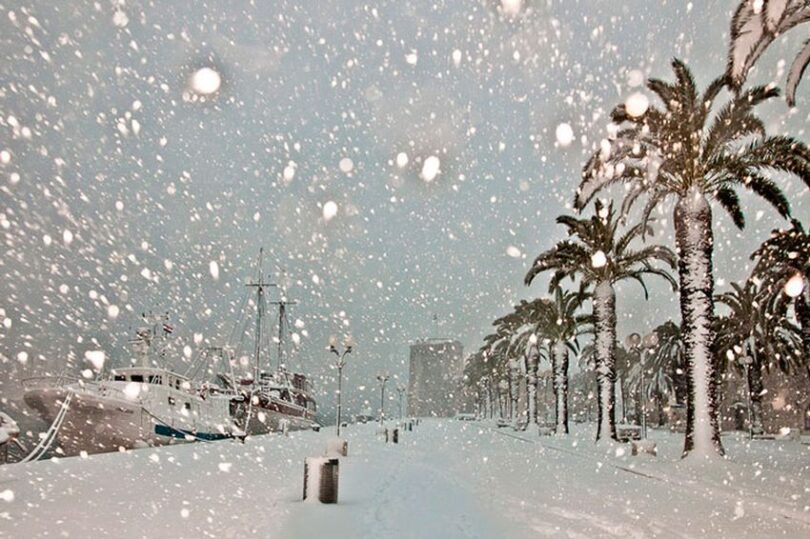 The Cindro Palace is another place to go to in Split, a very beautiful palace. You could even get accommodation in this palace.
Another place to visit is Froggyland, which is for the children. It could be seen as a small museum, which is a collection of stuffed frogs positioned as supposed humans. Entrance for kids is free, but adults have to pay to gain access.