Best Time to Visit Rajasthan in 2023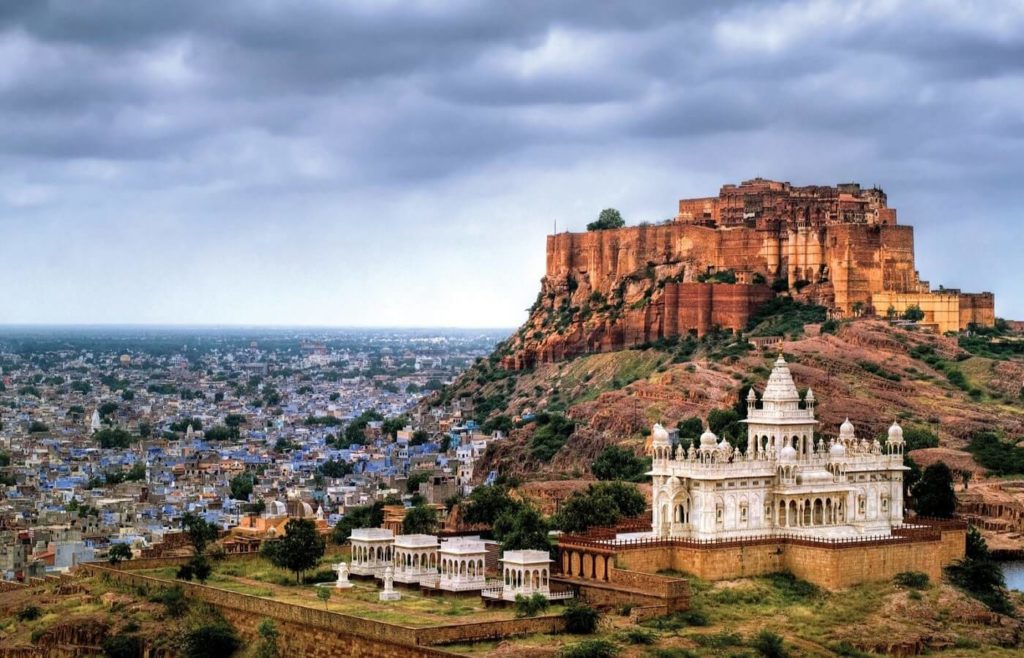 Rajasthan or the land of kings is a very colorful and welcoming state in India. Area wise Rajasthan is a vast state with rich culture and delicious cuisine. There are plenty of places of interest for tourists. You can easily spend two months exploring the desert state of Rajashtan and realize you have yet to cover some of the major sites. From desert vegetation to holy lakes and historical hills, Rajasthan has to offer a wide variety in terms of landscapes and scenery. Anytime is the best time to visit Rajasthan except the months of May and June when temperature crosses 50 degree centigrade.
In general, western part of Rajasthan is drier and hotter compared to Eastern and Southern parts. Climate wise the best time to visit Rajasthan can be between October to March. However, the hotel rates are highest around this time. From around April to September, hotel rates are comparatively low. In July and August, if it rains properly, day temperature can go down to as low as 25 degree centigrade. However, rains are sporadic in this part of India.
Rajasthan is a land of contrasts. Here, days are warm and nights are chilly. You can visit royal palaces in cities of Jaipur, Udaypur or Jaisalmer or experience rich Marwari culture in some remote village. You can opt for desert camp and desert safari or you can explore wildlife in the Keoladeo National Park of Bharatpur. Rajasthan has old cities and archaeological sites infused with historical vibes and modern cities bustling with contemporary feel. Cities like Jaipur are crowded with people hustling for space and breath, whereas dusty desert towns like Bikaner are quiet and laid back.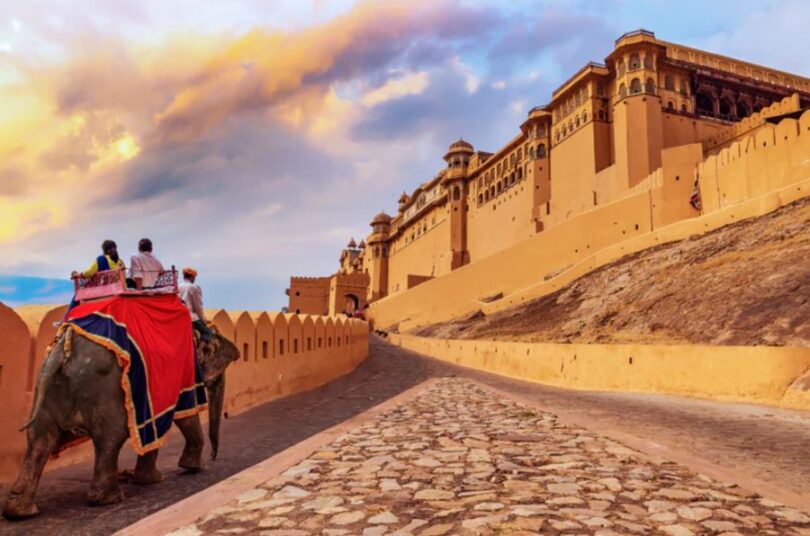 The best way to experience Rajasthan culture and traditions is to attend various fairs and festivals organized throughout the year. During these events, you can interact with local people and experience cultural richness. Some of the major events are Pushkar fair, camel festival, desert festival, Teej festival, kite festival and many more. The best time to visit Rajasthan is between October to March as most of the festivals are organized during these months.
If you enjoy folk performances Abhaneri festival in Dausa is the event to attend. Here you can enjoy folk performances such as Ghoomar, Bhavai and Kachhi Ghori. It is usually organized in the month of October. Kota adventure festival during Dussera is popular for adventure sports such as water skiing, kayaking, parasailing and rafting. Tourists can also go for trekking, angling and rural excursions. Another popular live event is Maand festival or Marwar festival, generally organized at Jaisalmer in the month of October. During this event folk artists depict the life and battles of Rajasthani heroes from the past. Some other attractions of this festival are tug of war, turban tying competition, Matka race and tatto show.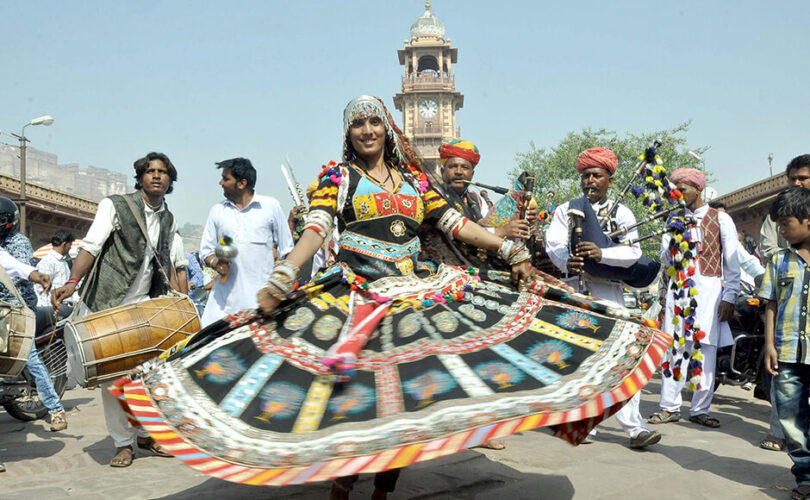 Cultural events such as Pushkar fair, Chandrabhaga fair, Bundi festival and Kolayat fair makes November the best time to visit Rajasthan. Pushkar fair is famous for buying and selling camels and other live stocks. Matsya festival in Alwar glorifies it's tourist attractions such as archaeological sites, thick forests, hunting lodges, lakes and forts. Art exhibitions, cultural performances and colorful processions take place during this extravagant festival. It is a perfect event to become aware of customs and traditions of Rajasthan.
Chandrabhaga fair in Jhalawar is a spirtual event which takes place on the banks of river Chandrabhaga. Thousands of visitors attend the event. It is believed that by taking a dip in the river Chandrabhaga on a particular day one's soul is purified. Traditional activities such as Deepdan and Shobha Yatra take place during the festival. Another magnificent event is Bundi festival which is also organized in the month of November. This extravagant event includes art and craft fairs, music and dance programs, cultural exhibitions, Shobha Yatra and fireworks display. On the full moon night of Kartik Purnima, men and women dress up in colorful clothes and light lamps on the banks of river Chambal.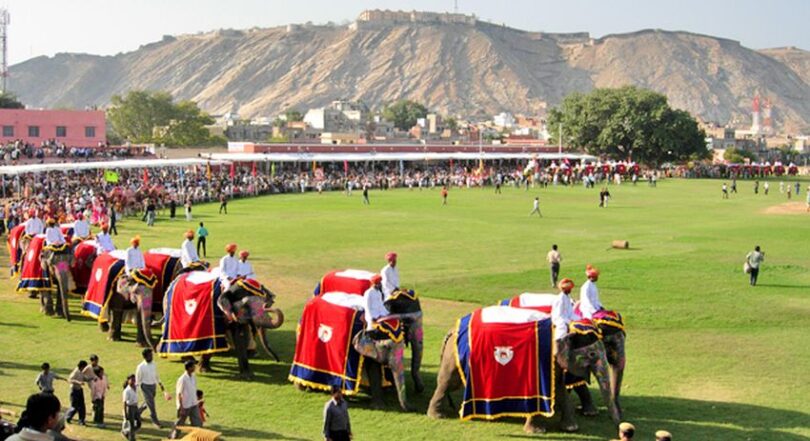 Kolayat fair in Bikaner is also organized in the month of November. It is celebrated on a sacred site called Kapil Muni Ashram. It is considered sacred as Kapil Muni meditated here. People take dip in Kolayat lake near the Ashram to absolve all their sins. Winter festival in Mount Abu is another grand event to experience the culture and traditions of Rajasthan. It is organized in the month of December which makes it the best time to visit Rajasthan. This is the only event where the game of cricket is part of celebration. Some other sporting events such as rowing competitions and kite flying competitions also take place during the festival. Delicious food, stunning handicrafts and scenic beauty of Nakhi lake are some of the attractions of the festival.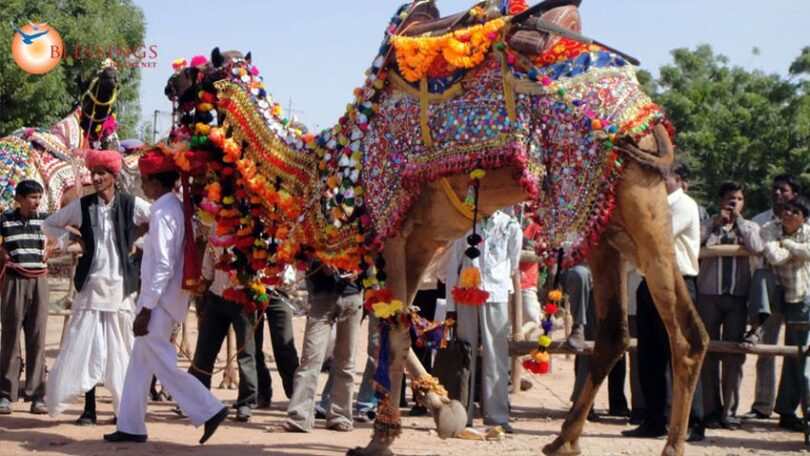 The first quarter of the year is also the best time to visit Rajasthan. During this quarter some entertaining events such as camel festival, kite festival, Nagaur fair, Baneshwar fair, desert festival, Braj Holi and Dhulandi festival take place. Desert festival in Jaisalmer is a jubilant event full of color and happiness. It is celebrated to express joy as a prophecy by Lord Krishna came true. The prophecy by Lord Krishna was that a descendant from Yadav clan will rule Jaisalmer. It came true when Rawal Jaiswal established himself as the ruler of Jaisalmer. Camel race, camel polo and gymnastic on camel back are some of the rare attractions of this festival.
Rajasthan is a vibrant state full of colors, rich culture and varied landscapes. Spectacular fairs and festivals are organized throughout the state state during the entire year. Rajasthan is easily accessible by road, rail and air. Plenty of options are available for the accommodation which can suit everyone's budget. Rajasthan offers a wide variety of tourist attractions such as forts, lakes, palaces, wild life, desert and museums. So what are you waiting for? Plan your trip to Rajasthan and enjoy rich culture and heritage offered by the land of kings.