Austrian Alps: Must-see Places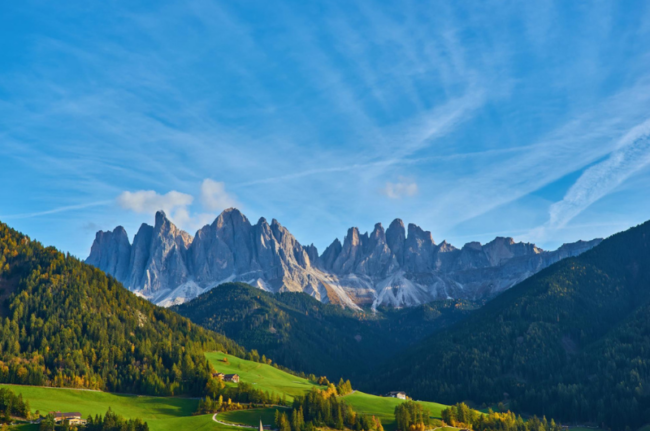 The Austrian Alps are a place that offers breathtaking views and almost unlimited activities. If you're a winter sports enthusiast and the sight of snow-covered peaks makes you happy, then the winter Alps are your dream destination. If long hikes and swimming in lakes bring you joy, then the Austrian Alps are also the right choice. Whether you head to the Alps in summer or winter, read on to discover the places you definitely can't miss.
Where are the Austrian Alps?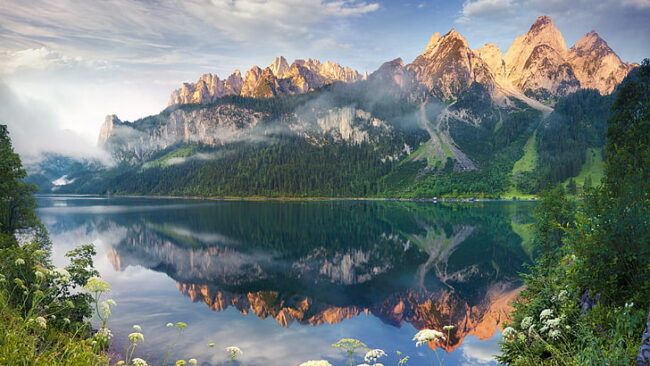 The Austrian Alps span over 60,000 square kilometers, covering two-thirds of Austria's surface. The Alpine range extends further into Switzerland and France. The highest peak in the Austrian Alps is Grossglockner, reaching an elevation of 3,798 meters above sea level.
The must-see places
Are you planning to experience the Austrian Alps in the summer? Then read these tips on which places are worth seeing:
Krimml Waterfalls: These are the highest waterfalls in Austria and are in the High Tauern National Park. If you enjoy hiking, it's definitely worth heading there.
Ferleiten Wild and Freizeitpark: Planning a trip to the Alps with kids? Then this zoo with open enclosures and an amusement park is a clear choice. Here, you'll find deer, ponies, goats, and even bears.
Suspension Bridge and Stubnerkogelbahn Cable Car: A 140-meter-long bridge located 28 meters above the ground in the Austrian town of Bad Gastein is definitely worth seeing.
Lake Achensee: The Austrian Alps are famous for their beautiful lakes, and Achensee is certainly one of them. Located 45 minutes from Innsbruck, and being in the mountains, you can be sure to cool off at this lake even during the hottest days.
Lake Hallstättersee: One of the most popular tourist lakes, and it's no wonder. The perfect view of the Alps and the mountain lake are complemented by a small church right by the shore.
Skiing in the Alps is an obvious choice for those who want to hit the slopes or go snowboarding in winter. The Austrian Alps are renowned for their endless kilometers of ski slopes and top-notch ski resorts. Which resorts are worth visiting?
Alpbach: It offers the opportunity for almost every winter activity you can think of. From skiing, snowboarding, cross-country skiing, and snowshoeing to ice skating, curling, and sledding. Everyone will find something here that they enjoy.
Anton am Arlberg: A resort that offers not only the traditional Tyrolean atmosphere with wooden cabins, but also 115 km of slopes.
Kitzbühel: Located in the heart of Tyrol, this beautiful ski resort is renowned for the world's most dangerous downhill ski racetrack – Streif. Its maximum gradient is 85%, and only the true daredevils venture onto it.
What cities to visit if the weather in the Austrian Alps doesn't meet your expectations?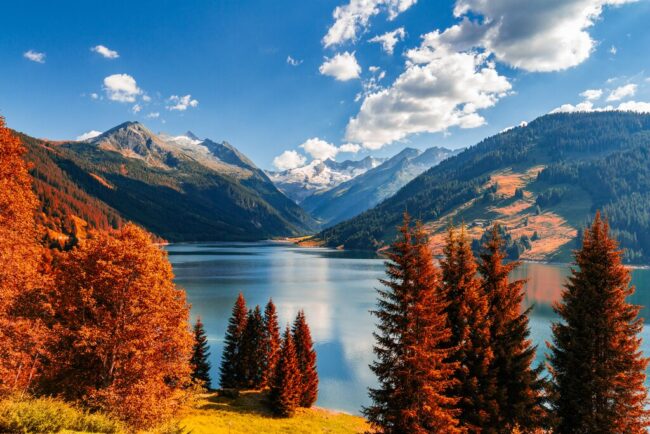 Salzburg: A city that holds many beautiful places and attractions. It has earned the nickname "Stage of the World" and is listed as a UNESCO World Heritage Site.
Vienna: The capital and largest city of Austria. If you head there, one day will surely not be enough. Get inspired by a 3-day itinerary to make the most of Vienna and see its most interesting places.
If you were unsure before whether the Austrian Alps are worth visiting, you've probably made up your mind now. There is so much more to see, from breathtaking panoramas and natural wonders to historical sites. So, don't hesitate and start planning your next vacation now.