Things to do in Sikkim for Nature Lovers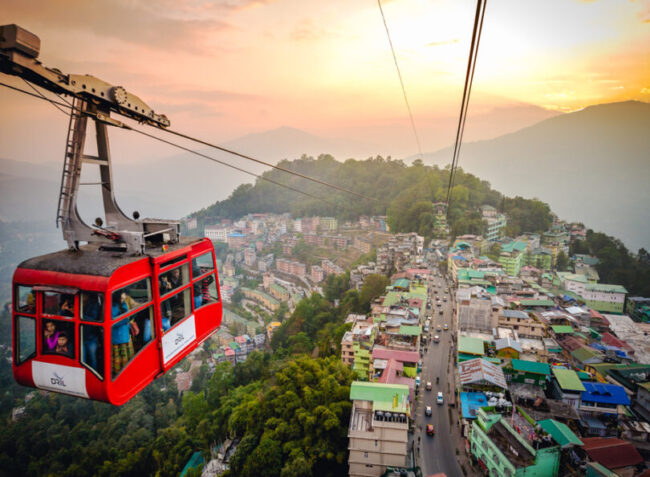 Sikkim is like a slice of heaven for nature lovers. This amazingly beautiful Northeastern Indian state is unlike any other place, not just within the country but the whole world. The gurgling of rivers, the valleys filled with the fragrance of flowers, and the expanse of the sparkling lakes is a dream come true for any nature lover.
Sikkim should be your next destination if you are in love with nature and are looking for solace and peace. It is no wonder to see the state fast become a popular tourist destination. Get away from the hustle and bustle of your city life and spend some quiet moments filled with peace amidst nature. But what are the spots to explore and things to do for the nature lovers in Sikkim? Well, just read on to know more.
Here are some of the most exciting ways to spend your time in the beautiful Northeastern part of India.
Rong Lungten Lee for history and nature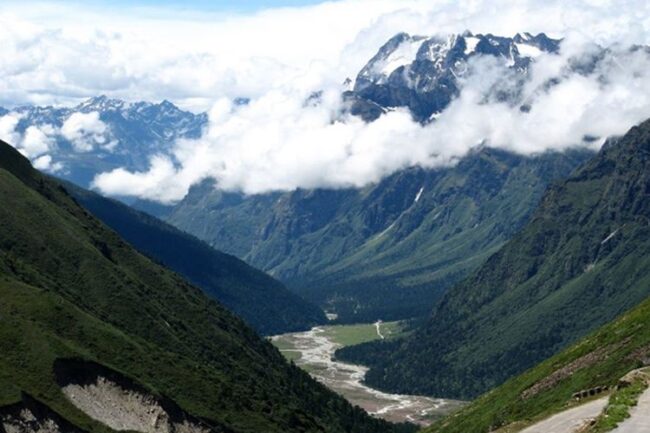 Rong Lungten Lee is a heritage house that is located about 8kms from Mangan. What lures the tourists snd locals here is not just the nature but the ancient artifacts of the Lepcha tribes. Thus, Rong Lungten Lee is a perfect place to check out if you are both a history and nature lover. Those priceless articles from the Lepcha community are stored and exhibited here with a lot of care.
Gurudongmar Lake for bikers and trekkers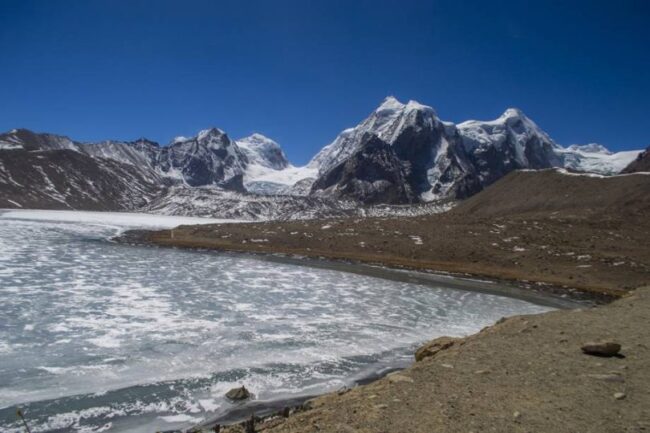 Gurudongmar Lake is listed among the highest lakes in the world. Located at an altitude of 5,430 m, the lake is considered to be sacred by Buddhists, Sikhs, and Hindus. The valley around the lake is well known for its different landscapes and pasture lands with less vegetation. It is indeed a heaven for bikers, trekkers as well as nature lovers, and adventure-seekers. The area surrounding the lake is inhabited by blue sheep, Yak, and other wildlife.
Lachen for peace seekers and meditation
Lachen is a small village that is located amidst the striking mountains of North Sikkim. It is a haven for nature lovers and those looking for some soulful moments filled with meditation. It is a joy to be on the roads covered with prayer flags and surrounded by alpine vegetation. There are some charming small bungalows and plenty of flora in the pretty little hamlet. It is located very close to the Rhododendron Sanctuary and Kanchenjunga National Park, and that makes it more attractive to nature lovers.
Tosar Lake trek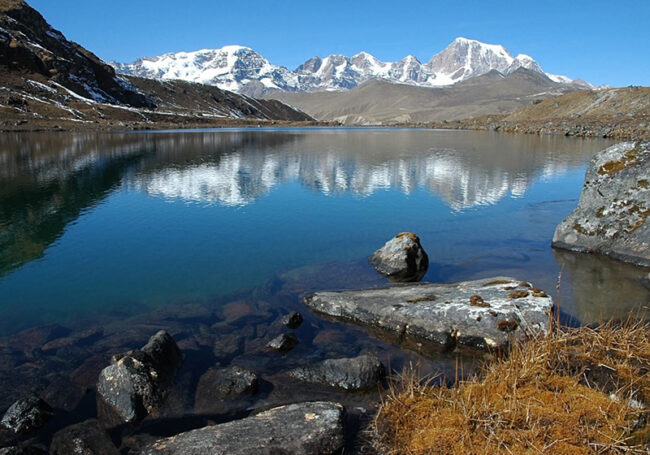 Situated between the Mangan and the Chola Range and located at 4,000m Tosar Lake is indeed a great attraction for those who love nature. Considered sacred by the locals, it is worshiped by the people living here. From here, you can enjoy some grand views of mount Khanchendzong as well as the beauty of Tosar Lake. Go on the trek that starts from Naksuk and goes through a dense forest of rhododendron, conifer, bamboo, and pine. You will also cross the famed yak trails in the Reserve Forest on the route. Visit https://www.esikkimtourism.in/sikkim-honeymoon-packages/ for more information.
Ravangla for a quiet weekend
If you are looking for a short break amidst nature, head straight for Ravangla in Sikkim. It is famed for having stunning monasteries, amazing treks, and award-winning tea. The village is surrounded by jaw-dropping views of the Himalayas and the valley. Ravangla is well connected to state highways and other major towns. It is also the starting point for the trek to Maenam Wildlife Sanctuary. Ravangla remains a favorite among nature lovers throughout the year, and one should not miss Pang Lhabsol, Tathagata Tsal, and Choekhorling Gompa while in Ravangla.
Darap village for pristine nature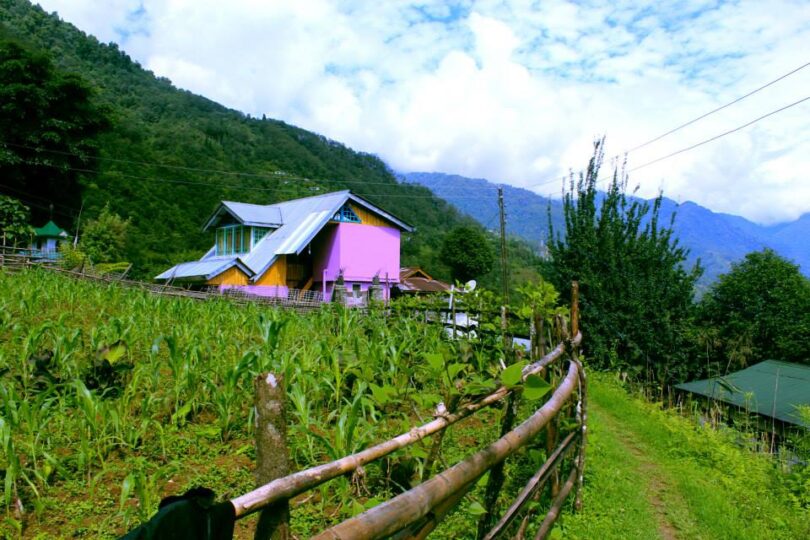 Darap remains among the few unexplored villages in Sikkim, and as it has been recently discovered, it is already preparing for tourism. The beautiful village is indeed real heaven on earth and loved for its pristine, unspoiled nature. Limboos, the local villagers, have preserved their rich culture and traditions and are very welcoming and hospitable. One can enjoy several tourist-related activities in Darap village, such as traditional house visits, trekking, bird-watching, and handicraft making. Do not forget to visit the caves at Kanchenjunga National Park.
Mangan for nature lovers and soul seekers
Mangan, located in the Eastern Himalayas, attracts nature lovers from different parts of India and the world. The little village is well known for its scenic beauty and captivates everyone's heart with its magical scenic beauty. You cannot miss those colorful prayer flags fluttering all around and the chant of Buddhist mantras. Enjoy the deep aura of Buddhism that reverberates in the air and motivates you to sit down and at peace with yourself and nature. Mangan is also the entry point to reach the lesser-known parts of North Sikkim. Explore the local markets selling fresh produce such as apples, oranges, and cardamom.
Yuksom filled with trails and natural beauty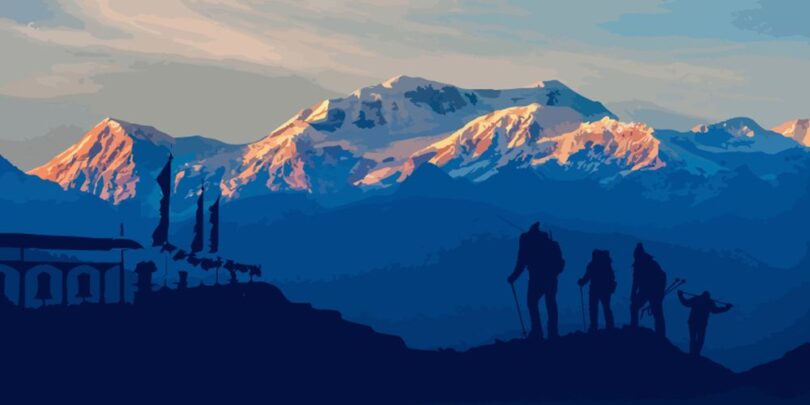 Yuksom is an old, historic town that is located in Western Sikkim. If you love trekking, you are going to love Yuksom. Enjoy breathtaking views of the surrounding mountainous range and explore the region that is filled with trails and treks. Admire the natural beauty, and you must visit Dubdi Gompa, Norbugang Park, and Tashi tenka, as well as the Khangchendzonga National Park. Yuksom carries great historical importance to the Sikkimese as it was here that the first Chogyal was crowned. His throne made of stones is considered the footprint of Lhatsun Chenpo.
Seven Sisters waterfall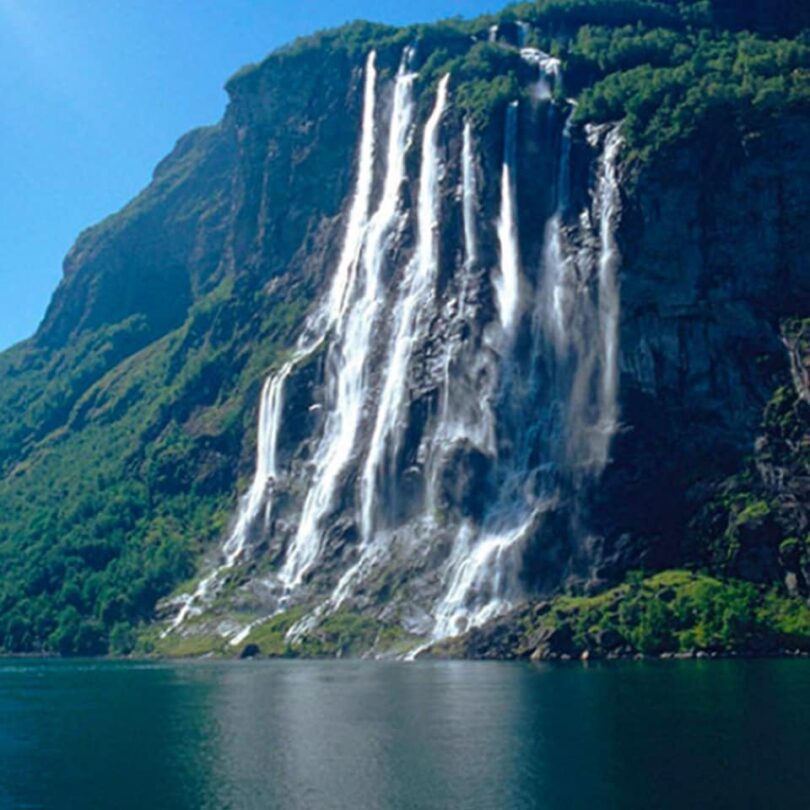 On the way to Mangan, you will come across the beautiful waterfall known as Seven Sisters is. You can see the water cascading down in three distinct steps and in order to get the best views, you need to go across the small footbridge above the waterfall. This is indeed a wonderful place to explore by the nature lovers and adventure seekers. Feel yourself rejuvenated as you see the seven different waterfalls that are arranged sideways on the wide rugged cliff. Admire an awe-inspiring view of the gurgling water that falls out of the lush green vegetation over the limestones.