6 Illinois Breweries to End a Hike With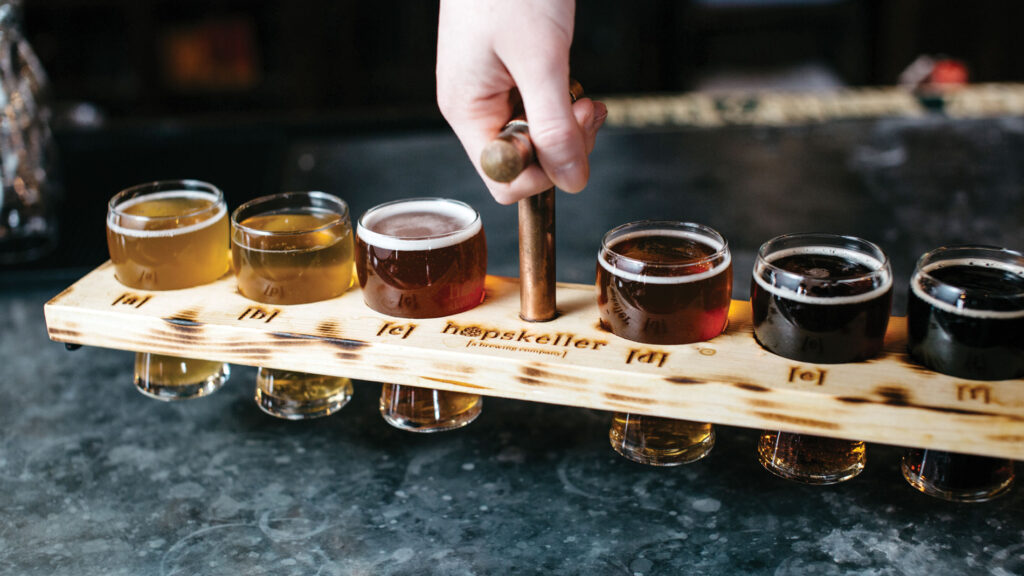 Hiking is an awesome way to explore a new destination and it looks like the Illinois countryside has plenty to offer. So, we've decided to compile a list of 6 breweries that are worth a hike.
If you've ever hiked a trail in the deep woods with a beer in hand, you know it's the perfect way to end a hike. But what do you do if you can't find a trail with any breweries? Here's a list of the best breweries in Illinois to get your hike in to.
A walk and a beer always make for a great time outside, especially if the day ends at one of these great Illinois breweries. Fortunately, there are some great opportunities in Chicago to play in the woods and enjoy a refreshing drink afterwards. Here are six perfect hops you can combine around Chicagoland.
Walking here: Kickapoo State Recreation Area – OakwoodSo drink up here Riggs Beer Company – Urbana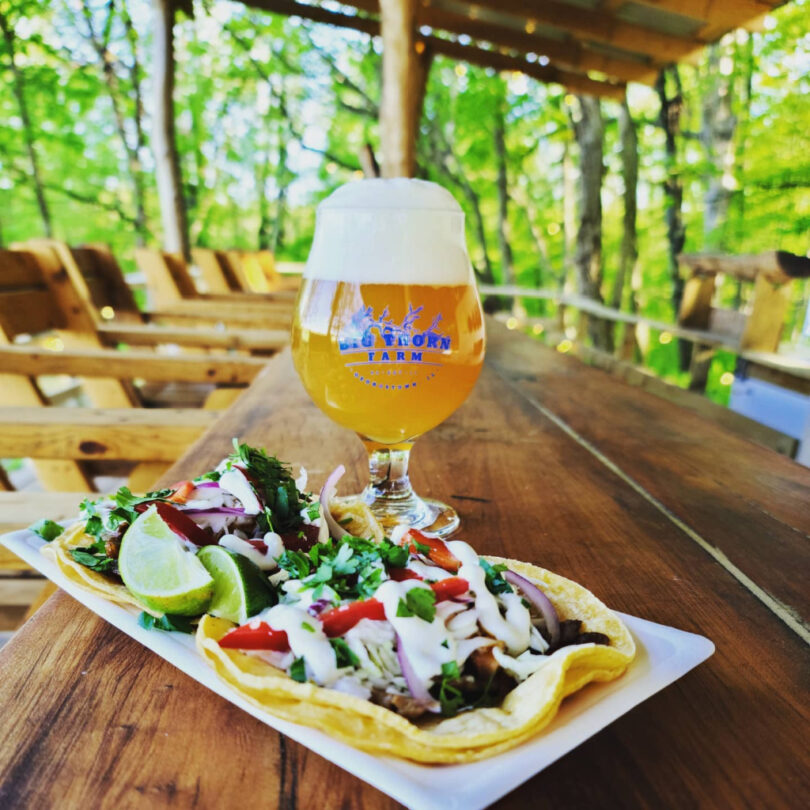 The landscape at Kickapoo State Recreation Park is characterized by shady trees and crystal clear ponds. Kickapoo State Park was once a mining area and is now home to a large number of hiking trails and 35 miles of trails. Located near Danville, Illinois, the park offers clear ponds, boating and canoeing opportunities, and wooded hills. The Vermilion River flows through the park, attracting birds and other wildlife. Runners can walk on trails dotted with wildflowers, listen to the sounds of nature while exercising under shady trees. There are six maintained hiking trails ranging in length from 2.5 to 8 miles. If you are short on time, you can enjoy the easy loop trails. Athletes looking for a serious run can enjoy the 7.6 mile run, which is rated as challenging and will satisfy experienced runners and walkers. After all that effort, head to Urbana, Illinois to visit some local craft breweries. Riggs Beer Company is a popular option and offers outdoor seating, live music and a family-friendly atmosphere. After camping, continue enjoying the outdoors at Big Thorn Farm's outdoor bar. Another unique option is a visit to Big Thorn Farm. This Illinois brewery is located on a self-sustaining farm with a bar in the woods.
Walking here: Little Red Schoolhouse Nature Center (easy)/Palos Trail System (moderate) Then drink here: Imperial Oak – Willow Springs
The landscape around Little Red Schoolhouse is characterized by dense forests and wildflowers. The White Oak and Black Oak Trail, located near Willow Springs, is a 2.6-mile hiking trail. The easy trail offers wildlife views and is suitable for all fitness levels. The trail is primarily used for hiking, running and bird watching. It is available all year round. The Little Red Schoolhouse is closed on Fridays. However, the trails are open every day. Admission and parking are free, but parking lots close at dusk. Those looking for a longer hike might consider connecting to the Palos trail system (or starting there) or the Kal-Sag Trail.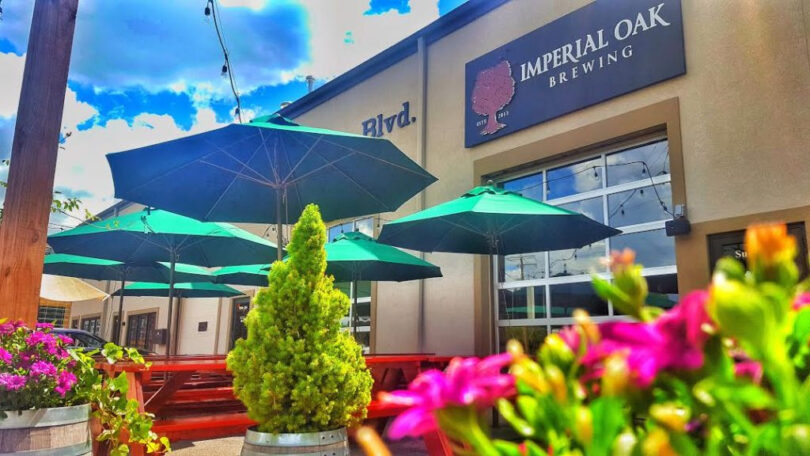 Imperial Oak is a popular stop for cyclists. After your walk, Imperial Oak is just a short drive away. This small Willow Springs brewery offers outdoor seating, food truck rotations and trivia events. The brewery offers a variety of ales, stouts, lagers and IPAs. This is a very popular place to have a cold drink after a bike ride on the Kal Sag trail.
Walking here: Waterfall Glen Forest Preserve – DarienSo drink up here. Miskatonic Brewing Company – Darien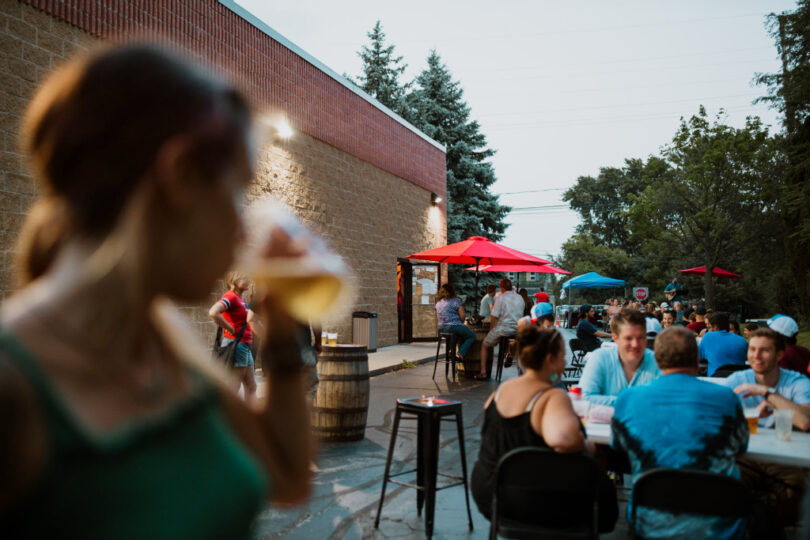 Glen Falls is probably the best hike in Chicagoland. The reserve includes a 9-mile circular hike, one of the longest hiking trails in the area. Highlights of the trail include Rocky Glen Falls, a view of the Somill Creek bluff, and the ruins of the old 1920s Lincoln Park Nursery. Rocky Glen Falls is one of the longest hiking trails in Chicagoland. After you quench your thirst, head to the nearby Miskatonic Brewing Company. The friendly tasting room offers a variety of beers on tap and indoor and outdoor seating. Children and dogs are also welcome at the brewery. Miscatonic is one of the closest places to get a cold beer after a long walk to Glen Falls, making it one of the most popular breweries in Illinois. Guests have access to a wall of board games, free pro-level darts and beer lockers. If there are no food trucks at the restaurant when you come, ask the bartender for a local delivery menu. Consider scheduling your visit during one of the live music events to accompany your cold drink.
Walking here: The Grove – Glenview So drink up here: Macushia Brewing Company – Glenview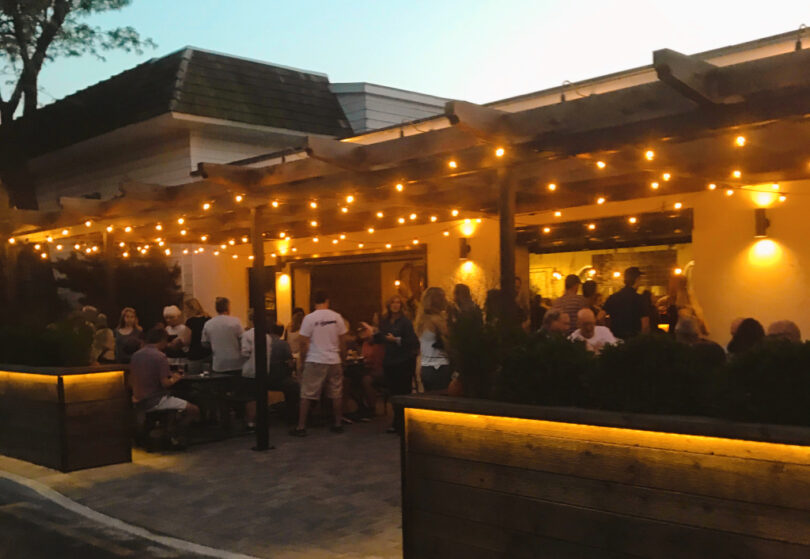 The grove has walkways to cross the marshes. The Grove Loop in Glenview is a family-friendly hiking trail on 150 acres of land. This pleasant walk offers a 1.5 mile route with facilities such as an interpretive center, informational signs and sidewalks nearby. Reindeer are quite common in this reserve. The site is open every day from sunrise to sunset. Bicycles and pets are not allowed. For a touch of local history, you can also take a walk through the oak-hickory savannah that surrounds the former home of naturalist Robert Kennicott. He founded the Peggy Notbaert Nature Museum, which is one of the best places to discover wildlife in Illinois. Message: If you're looking for a longer trail or dog-friendly options, check out the 4.5-mile North Branch Trail at Skokie Lagoons. Most tourists look for breweries in Illinois that have a good outdoor patio. After sweating, the Macushia Brewing Company is a good place to cool off. This modern yet charming microbrewery welcomes children and pets, which is perfect for family weekends. Free beer, a patio and takeout restaurants nearby make it easy to relax here after a long walk in the woods. Sit under the warm lights of Macushia Brewing Company in Glenview, Illinois.
Walking here: Schiller Woods – Chicago So drink up here: Short Fuse Brewing Company – Schiller Park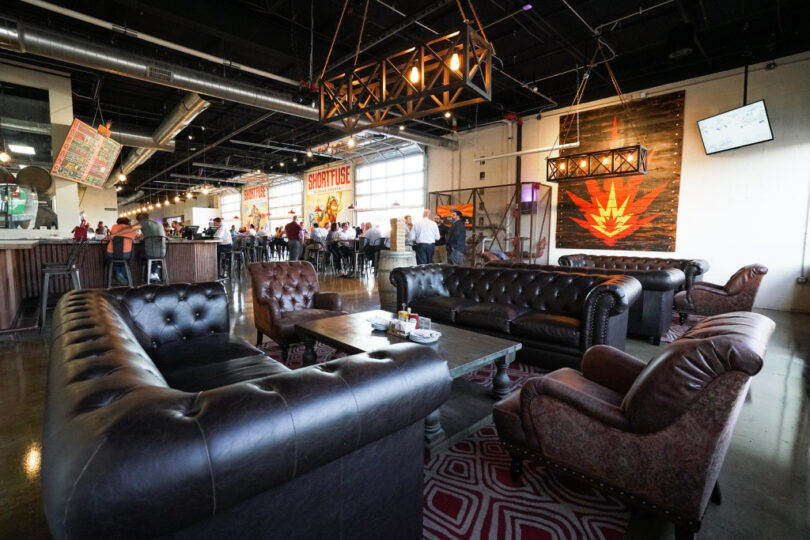 Shiller Woods is one of Chicago's most popular green spaces. Located just east of O'Hare International Airport, Schiller Woods is one of the most popular green spaces in the Chicago area. Many people come here to enjoy a quiet walk along the Des Plaines River. The long trail connects to trails in other protected areas and offers many hiking opportunities. Visitors say they can't believe how many white-tailed deer are roaming the park. If you visit this reservation, be sure to check out the famous Fountain of Eternal Youth. Shorter Fuse Brewing Company offers a comfortable and spacious interior, perfect for enjoying a cold beer after a long walk. What about hunger and thirst? Short Fuse Brewing Company is a production brewery and tasting room with a full kitchen. The brewery says the secret to its success is high-quality craft beers, many of which have a fun culinary twist. For example, try the Peanut Butter Cup Stout, the Guava Margarita or the Peach Coconut IPA. The brewery's menu is a traditional pub grub. In addition, snacks like Be Spudz and Sudz and Big Pretzel are delicious matching options. Finally, you can't go wrong ordering something with their famous beer cheese, especially the Bomb Burger.
Walking here: North Park Village Nature Center – North ParkSo drink up here Fibbs Brewing and more!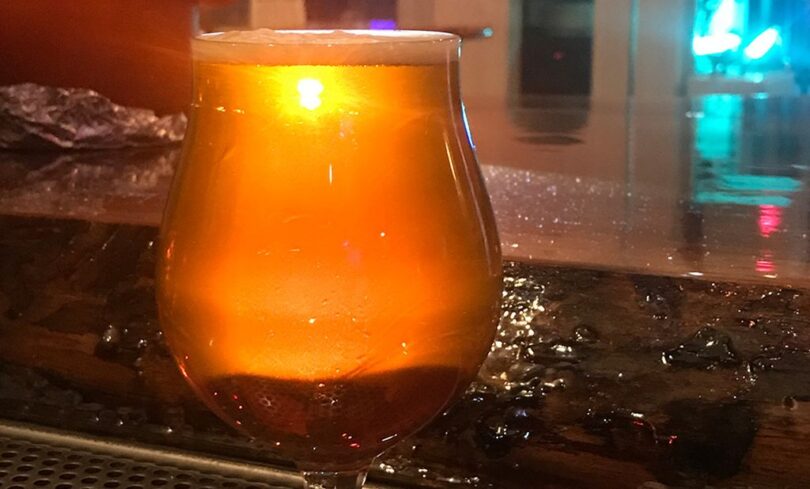 North Park Village Trails If you're looking for an organized, family-friendly vacation, check out the North Park Village Nature Center tour. This easy half-mile round-trip hike has walkways and wide trails that take you through woods, wetlands and meadows. At the nature centre, you can get to know the environment by touch and see interactive exhibits. It is open every day from 9 a.m. to 4 p.m. and admission is free. Children will also enjoy playing in the Walking Stick Woods nature reserve. This nature-themed play center is perfect for families with young children or a unique outdoor activity for grandparents. The park's nature playgrounds are open from 6 a.m. to 11 p.m. Let the little ones romp around the North Park Village Nature Center before heading to one of the local Illinois breweries. Then there are many breweries to visit within a 20 minute drive. Fibbs Brewing, for example, has a small beer garden and is very welcoming to its visitors. Locals enjoy the quiet atmosphere of the brewery. Fortunately, children, pets and BYOF are welcome here. There are also options other than liquor, such as wine and spirits.
Empirical brewing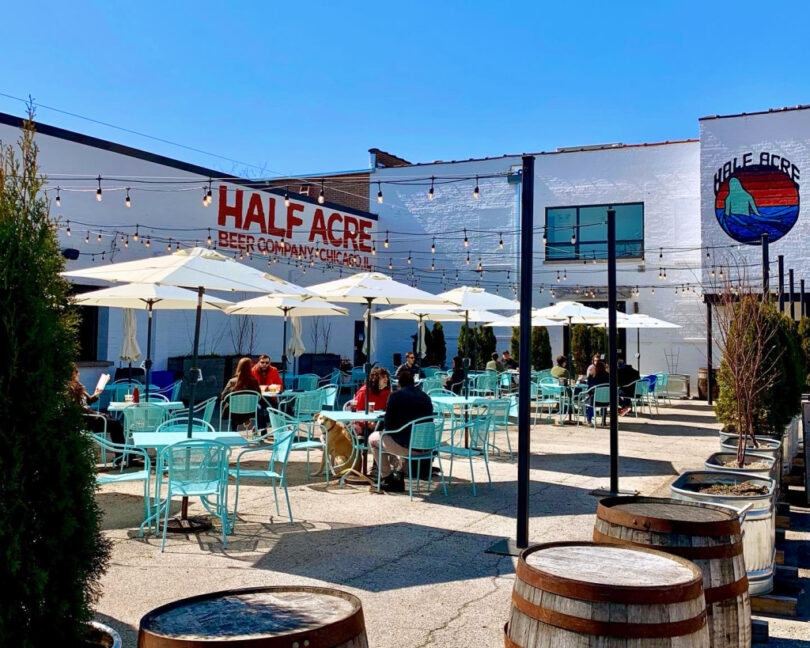 Empirical brewing is another good option. The brewery is decorated in a whimsical science theme, with a shaded outdoor terrace and an indoor/outdoor beer garden. Board games, snacks, BYOF and convenient delivery options will help you relax after your walk. This is one of the most unique breweries in Illinois, where both children and pets are welcome. Families will feel welcome at quirky and whimsical Empirical Brewing. Other breweries in the area include Dovetail Brewery, Begyle Brewing, Spiteful Brewing Tap Room, Half Acre Balmoral Beer Garden, Empirical Brewery and Alarmist Brewing. Note, however, that some breweries are not so strict about children and pets, while others are actually quite strict with the COVID restrictions in place in Illinois. The Half Acre Beer Company, for example, offers food and beer in their fantastic outdoor beer garden. However, this establishment is for adults only. Always call ahead to make sure the brewery is suitable for you, your pets and your group of campers. The Half Acre Beer Company has a large outdoor beer garden with food on site.
Walking here: Kickapoo Woods and Prairie – Riverdale, IL So drink up here: Blue Island Beer Co. – Blue Island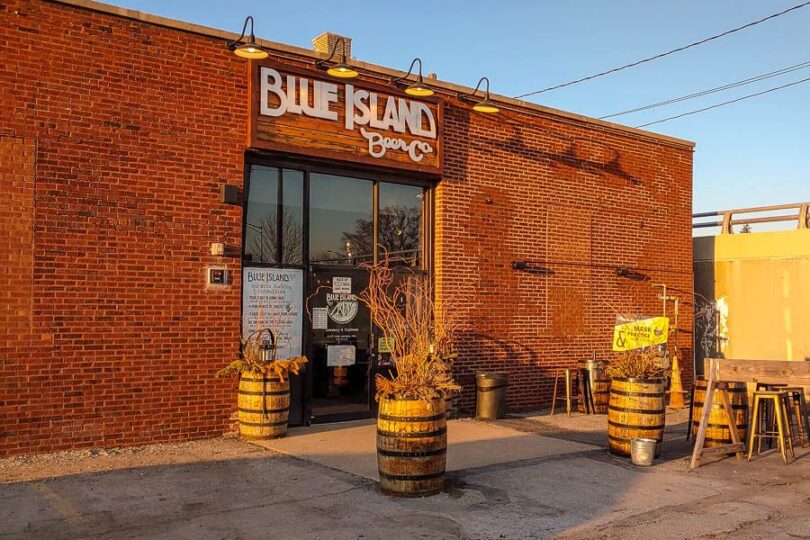 Kickapoo Woods is a small oasis of nature in the city. Think of this small park as a natural oasis in a busy city. Kickapoo Woods offers a 1.5 km paved circular walk through woods, wet meadows and savannah. The park is also a popular place to fly model airplanes. The park, part of the Cook County Forest Preserve, has a large picnic shelter and a canoe pier on the Little Calumet River. Biking, cross-country skiing and hiking with leashed dogs are also available! Blue Island Beer Co. offers shaded outdoor patios. This Chicago taproom is one of the most popular breweries in Illinois. After your tour, you can drive to the nearby historic Blue Island in 10 minutes. Blue Island Beer Company offers craft beers on Chicago's south side. The brewery organises musical events, has a terrace and offers drinks. Food can be ordered from area businesses and BYOF (Bring Your Own Food) is also welcome. Call ahead for opening hours and check social media for crowds or special events before visiting all facilities. Also keep in mind that many breweries in Illinois are only open on weekends, so reservations may be necessary. It is best to call in advance to avoid disappointment.