How to Visit The Great Barrier Reef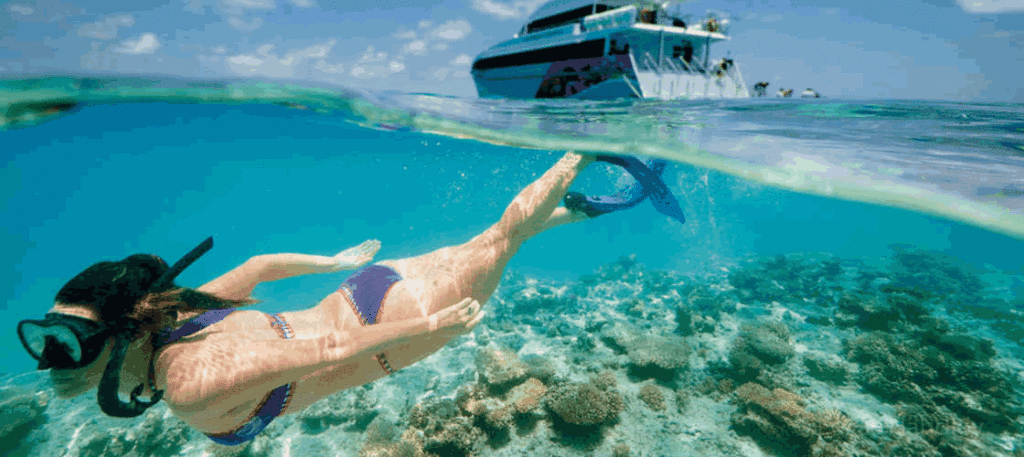 There are many things you must not miss when visiting Australia. From beautiful natural landmarks to outdoor activities, Australia is one of those places where travellers can never get bored or don't know what to do next.
Even though you decide to spend your trip in one of the beautiful HotelLindrum , you just cannot miss a few adventures. For example, it wouldn't be a trip to Australia without visiting the Great Barrier Reef. There are many ways to get to it, from exploring what's underneath the ocean to enjoying it from the sky. Are you ready for experiencing one of the most amazing landscapes on our planet?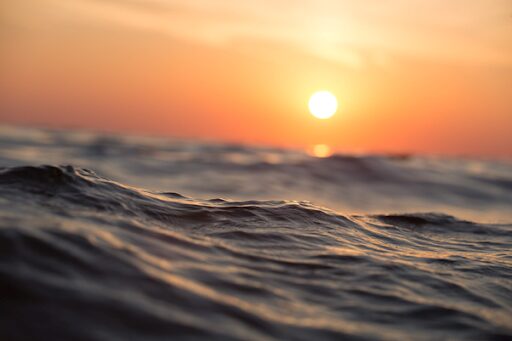 How To Reach It
The reef is best accessed via Cairns, on the eastern Australian coastline. There are several tours available every day for those who wish to see the reef, and many of these also offer an overview of the World Heritage-listed tropical rain forest onshore.
The best season to visit the reef is usually from around November to May. This is when the water is warm enough to allow you to swim inside the stinger enclosures. However, it must be said that this area is beautiful all year round.
When choosing one of these tours, you should be aware that too much or poorly managed tourism can be a risk to the reef. You should only book excursions that respect the environment, are approved by the Australian government, and do not include any activity that can endanger this area.
Why You Should Visit It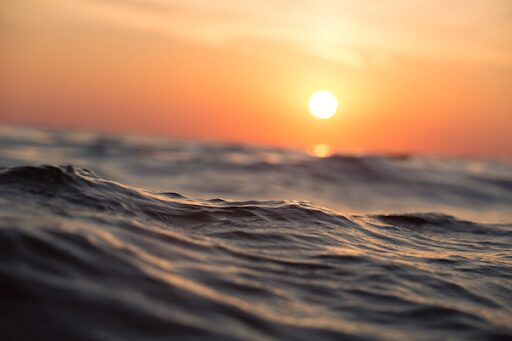 The Great Barrier Reef is house to more than 2900 individual reefs and 1500 fish species. It is absolutely unique. Here you can encounter astonishing animals and breath-taking colors. The Great Barrier Reef is also extremely ancient. Biologists have found dead coral dating back as much as more than twenty million years.
Nevertheless, this area is constantly endangered by pollution, climate change and warmer ocean temperatures. All these conditions put stress on coral, leading to bleaching and the death of several species. Thus, it is essential to understand its importance for our planet and learn how to protect it.
Staying On One Of The Reef's Islands
Spanning more than 1600 miles on the Australian coastline, the Great Barrier Reef includes about 900 different isles. These tropical landscapes are not only open for excursions but they also host many activities. For example, on Fitzroy Island, at the Cairns Dive Center, you can try kayaking, paddleboard renting and even boot riding. If you want to relax, the isle also offers a cozy resort.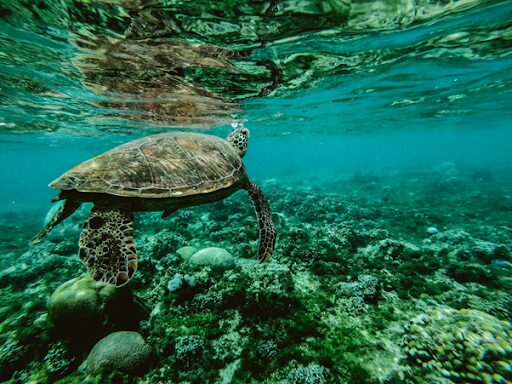 Get Your Hair Wet
Braver travellers can literally immerse themselves into the sea and touch the reef with their hands. In fact, several companies offer helmet dive tours, which allow tourists to walk on an underwater platform. You will not need to worry about breathing: fresh air is continually pumped down into the helmet's dome.
Give Scuba-Doo A Go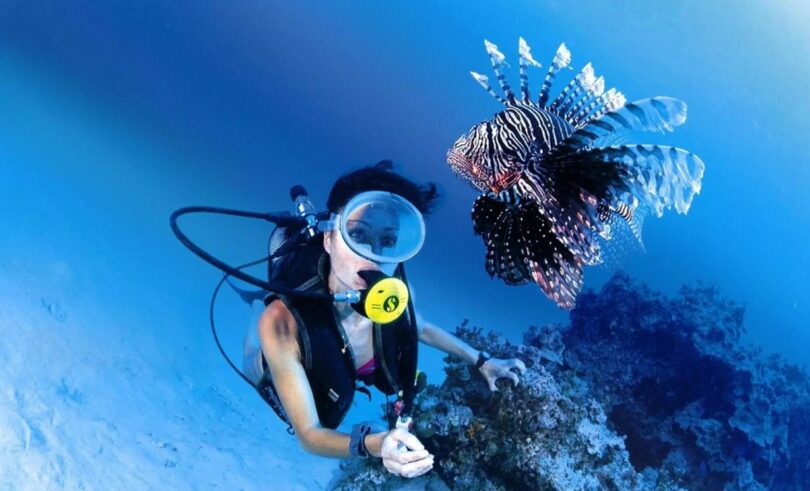 After you've found yourself a great accommodation in Sydney, it's time to explore this beautiful city! Real adventurers must give Scuba-Doo a go. This is an underwater scooter which works similarly to the helmet dive, although no mouthpiece is needed. In fact, you will only need to slip your head into the dome, which is a scuba tank designed to provide oxygen.
Ride A Helicopter
What about a bird-eye perspective over the Great Barrier Reef? You can book a tour flying out of Cairns to enjoy a 30-minute scenic reef flight. This adventure is undoubtedly costly, but it is definitely worth it.
Some helicopter rides can also hover at low altitudes, allowing you to witness what lies beneath the water from a close-up, but without getting yourself wet. For a complete experience, you can book a tour which includes a day trip to an underwater observatory, or a ticket for a semi-submersible viewing session.
Hot Air Ballooning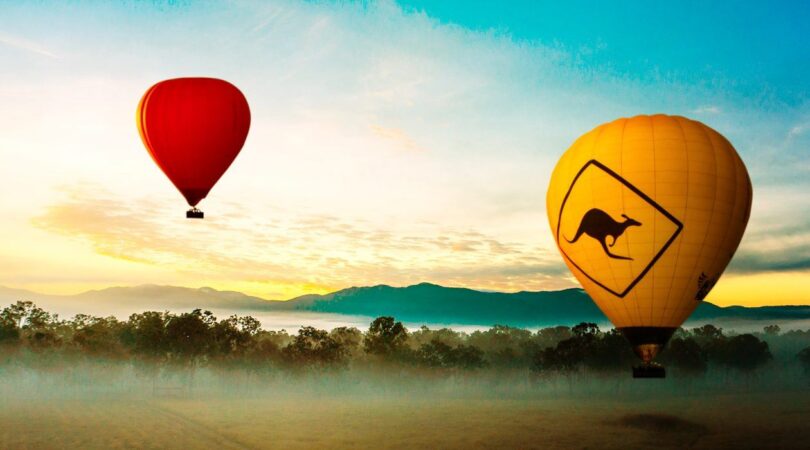 A greener and funnier alternative to helicopters is riding a hot air balloon. This will give you a fantastic view of the Great Barrier Reef, but also of the surroundings. You will enjoy a tour of the tropical north Queensland region and chill in the sky, without the noise of a helicopter's motor. On the other hand, hot air ballooning may be even more expensive, unless you book in advance and find an excellent deal.
Cruise In A Semi-Submersible
If you want to visit the reef without getting wet, then just opt-in for a semi-submersible or glass-bottom boat tours. These vehicles offer comfy seating areas, and can also be booked by big groups for special occasions. You can even choose a night-time excursion to enjoy a different view of the Great Barrier Reef. Most importantly, some of these experiences also include a tropical buffet lunch.