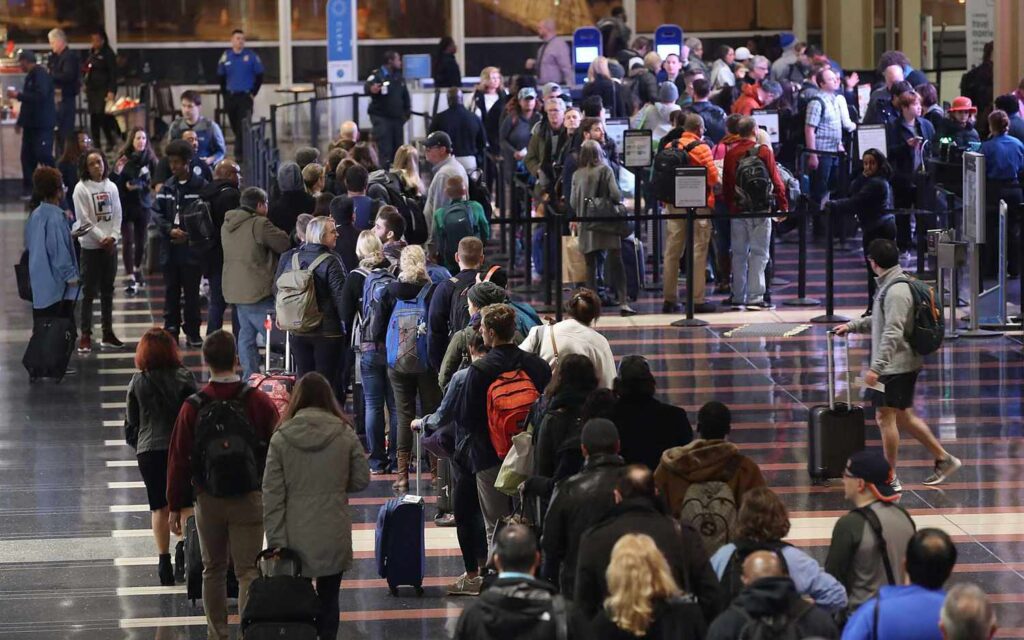 If you travel a lot and you hate to stand in long lines for hours, then one thought must have crossed your mind of how to dodge the long queues. You should know that there are a couple of ways through which you can bypass long lines at the airport. One of the most annoying parts of traveling can be going through airport security, especially now as passengers are still dealing with airline delays, cancellations, and record crowds. All of those may result in lengthier TSA security checkpoint queues, particularly during periods of heavy traffic.
If you have upcoming flights, check your airport's website for the wait times at the security checkpoint and arrive earlier than usual, especially if you're checking luggage. Also, there are plenty of ways you can find at the airport that can help you out with it. Further, we will talk about all of them in detail.
Some Of The Tips And Tricks For Travelers To Bypass Long Lines At Airports: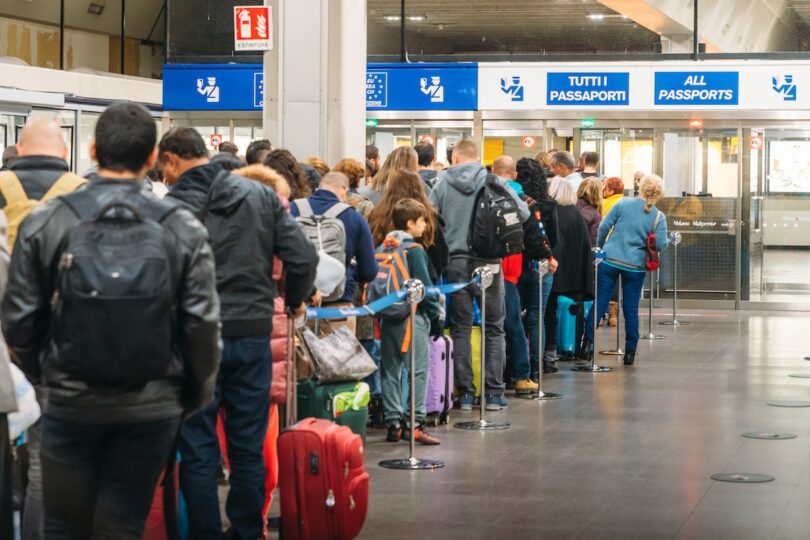 Let's check out some of the tips and tricks important for travelers to know so that their traveling becomes easy and ensure that you bypass the long lines at airports, which are pretty time-consuming. It is important for you to have the right information so that you can easily use the tricks and quickly reach them. You must scroll down to learn more about it in detail.
Get Ready With Your Paperwork:
Something about the airport's chaos frequently causes people to lose sight of important documents; boarding passes and passports can easily end up at the bottom of a purse or carelessly tucked away in a jacket pocket. Because of the hustle, you tend to forget about the documents, and you must be prepared from your side, so first inclining on any other thing, you must prepare yourself first.
Try to have all the documents in your hands so that you can ensure that there is no mistake from your side. You may be fine keeping your license in your day-to-day life. Have your boarding pass and identification on hand as soon as you get in the security queue. This way, you will be organized and, at the same time, will be able to save a lot of time. This is the reason you must prepare your documents well in advance.
Consider Other Airports:
Some airports, particularly major travel hubs, are infamous for having lengthy security lines. If you want to have a peaceful journey and don't do anything troubling you at the airport, then you can choose airports that do not have long security lines. However, if you're passing through a major city, you may have some options for avoiding long lines and crowds.
Many large cities have several airports. Furthermore, flying into or out of a smaller, less centrally located airport may allow you to avoid the longest lines. You can do a little bit of research and ensure that you can easily find two airports or more within a city and choose the less chaotic one. Alternate airports may provide more efficient travel due to shorter lines and fewer people moving in and out.
Global Entry And TSA Precheck:
The ability to swiftly pass through the U.S. Customs and Border Protection following an international trip makes Global Entry (which includes TSA PreCheck) a very useful tool for frequent travelers. Five years are five years at $100. This is the reason you must know the TSA and global entry. It saves a lot of time, and if you are someone who travels a lot, then it is important for you to have the TSA precheck.
There are some documents and online applications that you need to submit if you want. You'll have access to a streamlined security queue and laxer security measures if you have TSA PreCheck. Your laptop and 3-1-1 liquids can stay in your bag, and you can keep your shoes, belt, and light jacket on. You get other terms and conditions and benefits from having a TSA precheck.
Using Meet And Greet Services: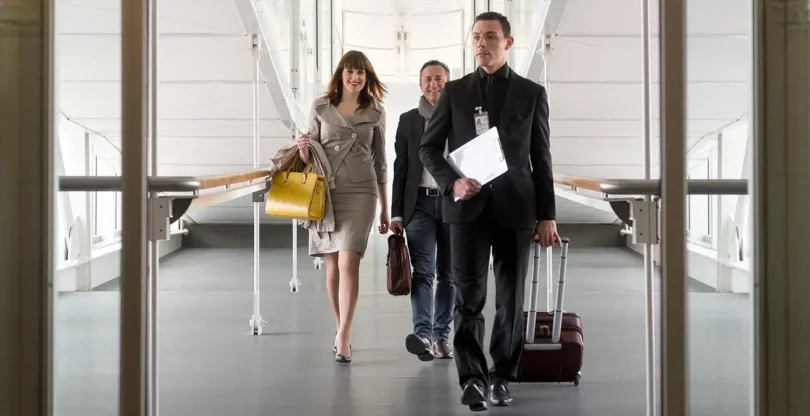 Traveling by the airport can be stressful. Because of the long lines, heavy luggage, and complicated procedures, the airport is the last place you want to spend your time. There are many benefits of meet and greet services:
Accelerating the airport journey to get in and out in minutes rather than hours.
Using time spent at airports to work or relax in airport lounges.
Avoiding crowds at congested airports.
Having a relaxing flight.
The meet and assist airport service's goal is to make passengers as comfortable and easygoing as possible by guiding them through all airport processes. If you want to take the meet and greet services and bypass the line, you can check out CUN airport services and learn more about them. Meet and greet services are better suited to the dynamic challenges of modern-day international travel. If traveling in exceptional comfort at a low cost is important, airport meets and greet services are designed specifically for you.
Prepare By Researching The Airport's Layout:
It's a good idea to familiarize yourself with the intricate layout of the airport from which you're departing in order to determine the best route to your gate. You can save time at the airport by selecting the correct security line and memorizing the route you intend to take ahead of time. You can do your research and know about the layout so that you know where you have to head to.
Not only that, but many airports have obscure security lines that few travelers are aware of. Some airports, for example, allow passengers to check in through the airport hotel, whereas others have less-frequently used security stations.
Takeaway
Next time if you are planning to take a flight and don't want to get late, then it is important to consider all these tips and tricks to reach on time and ensure that you can have a stress-free flight. This article will provide you with all the necessary information.