What Is the Etiquette for Sending Sympathy Flowers?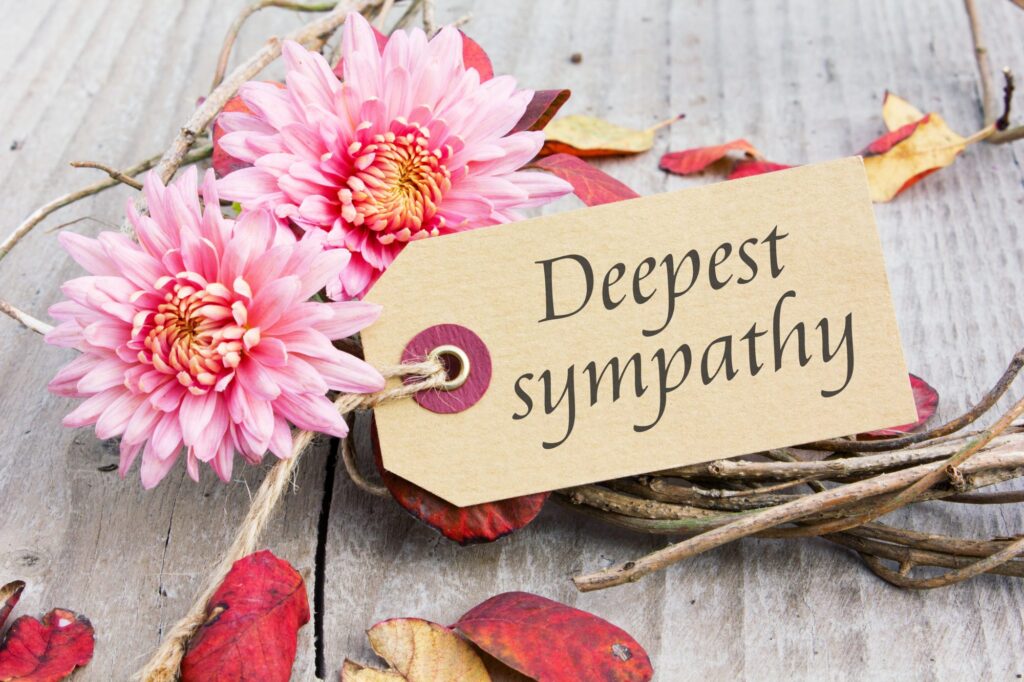 As unfortunate as it is, most of us will find ourselves in a situation where we must send sympathy flowers. This is a tradition that exists in all parts f the world for more than a few centuries. It is a great way for anyone to pay their respects to a deceased person by sending their family a bouquet. The message is simple – I'm here and I'm thinking about you. It comes from the heart, and for most people who receive attention this way it is a relief that they're on someone's mind.
While sending flowers might seem like a straightforward process in this situation it is not like that. It is not like that at all. After all, there's a dead person involved and the emotions need to be in the right place, contained, and directed properly at the right time. You need to be aware of your local customs, people's feeling and the general etiquette of how these matters are handled. Grieving is not an easy process. No, it is one of the difficult ones in the world, and you need to act accordingly.
We are here to talk to you about what is the etiquette for sending sympathy flowers. As we said it can differ from place to place. It depends on the region where you live. But, the general etiquette remains the same nonetheless.  If you, for example, live in Melbourne, Australia, the etiquette regarding sympathy flowers might differ greatly from someone who lives in Dublin, Ireland. Considering that customs differ from region to region, we are going to stick to the main ones. We'll show no regard for the location in the world. Let's dig deeper into this fairly interesting subject.
Don't Mistake Them With Funeral Flowers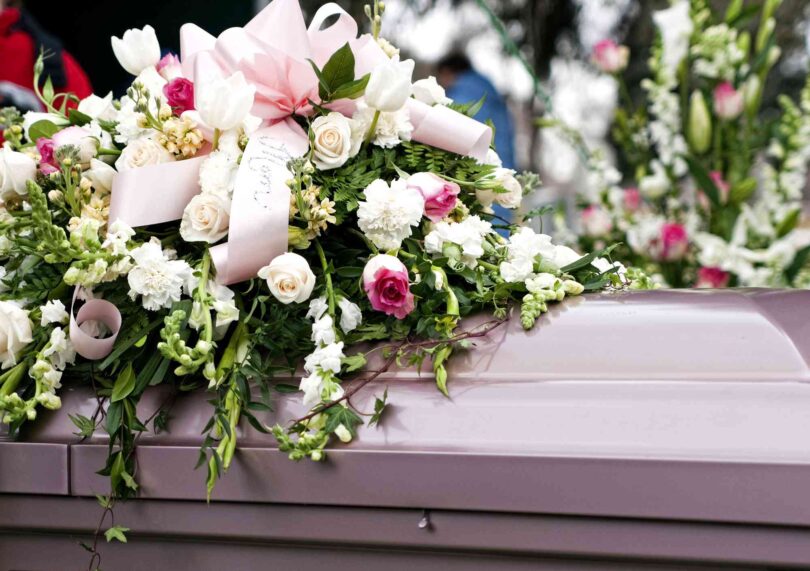 This is an important part of arranging the flowers tied to the death of close ones. Sympathy flowers are intended for the close and family members of the person who is no longer with us. They're sent directly to them and are addressed by name or a family name. Everything that's needed to learn about the flowers and the details tied to them is explained in the paragraphs below. Talking about the funeral flowers the story is a bit different. They're the flowers intended for the deceased one and are tied to the place where the funeral is held. They belong to a graveyard or a chapel where the service is held. Having them sent to the home address is inappropriate and this is a mistake you don't want to make as it shows a lack of taste.
Have Religious Views in Mind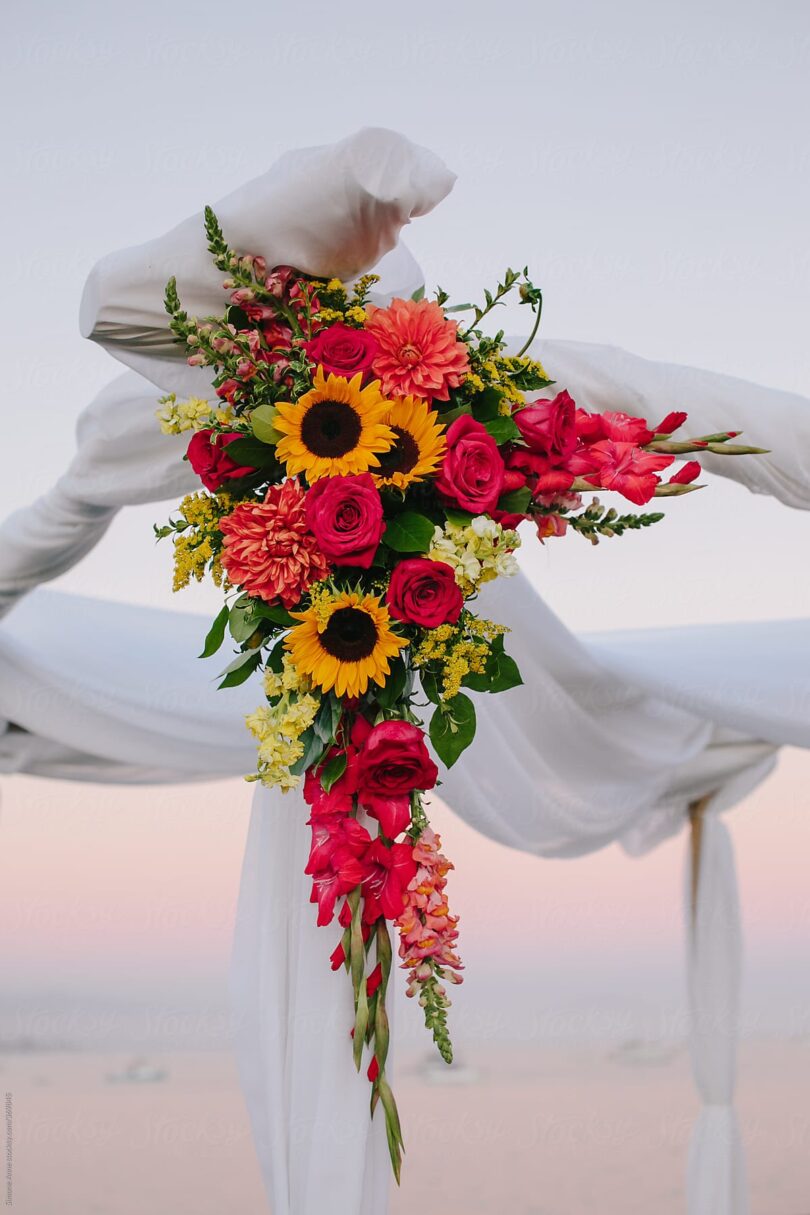 Death comes to all religions. But how it is handled is a different story. For example, in the Eastern Orthodox Church flowers are taken only to the graveyard. None of it is left behind home. Having flowers sent home is a no-no. It is a custom to take flowers to the graveyard. It is not a custom to have them in the home after a funeral. Also, if your close person who passed away is a member of a Jewish family, the story changes. They will be having a Shiva Call. It lasts for seven days after the burial process. It is a seven-day term for everyone close to the family to come by and pay respects. They tend to bring gifts. Mostly they're food baskets or fruits and deserts. When it comes to Jewish traditions flowers are not a part of the traditions. Bringing them will not be appreciated nor is it appropriate.
Type of Flowers
The etiquette is not strict in this department. In the end, it is all about paying your respects. About sending regards to the family of the loved one who passed away. You can use any type of plant you find appropriate. But, it is vital to have them arranged by professionals. You do not want to send a messy bouquet. It will trouble the family when they need to decide where and how to put it in their home. This is why it's important to pick a moderate size bouquet. To have it arranged so that it is easily put into a vase. Also, you could pay attention to the type of flowers. Do this without digging too deep into the true meaning behind each flower. What's good to know is that the red tulips signify love. Secondly, white lilies stand for innocence. Some people often use pink carnations for remembrance. The majority of people select darker-toned flowers for funerals. No etiquette says you can't go with brighter colors.
Size Matters
Just like with many other things in life-size matters. But, it's not the biggest bouquet is the better option. No! Talking about sending these flowers is all about being moderate. After all, it is not about leaving an impression. You can have a bigger bouquet. Only if you're sending them directly from a florist. But, if you're having the flowers sent to the house, don't do it. After the process of burring a close person, aim for a smaller well-compacted piece. You do not want a big colorful reminder of the one who passed away. As we said, it is all about being moderate. After all, we're talking about a small token of appreciation. It's not about leaving a long-lasting impression. Leave that for more romantic situations.
Send a Message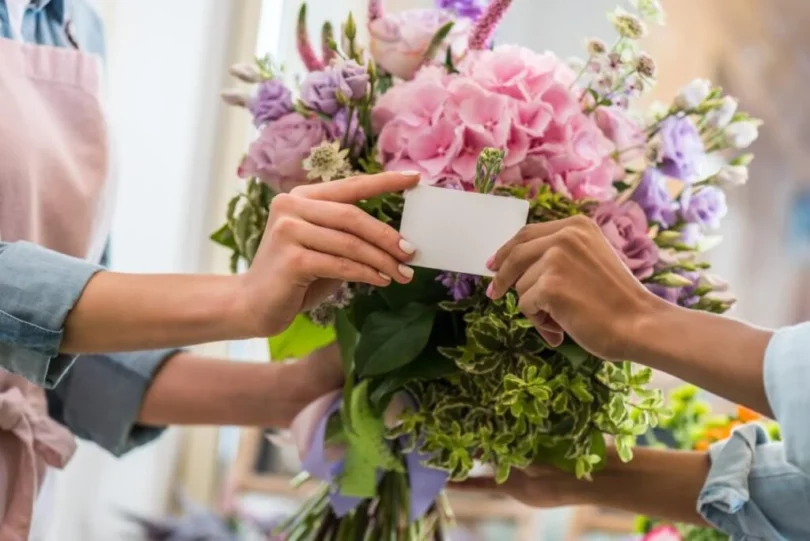 Of course, these bouquets are not sent anonymously. You'd be signing yourself or your family's name on a card. Send it together with the flowers. The arrangements are going to be a message on their own. But, it is nice to write a few words of encouragement too. It doesn't need to be something too long. No need for sentimentality too. Just remind them that you care. Tell them that you're there for them. A simple note like that, paired with beautiful flowers is enough. It will make anyone feel better. After a death of a close person, people usually don't ask nor need anything more.