AmaWaterways Partners With Ancestry To Offer Genealogy Cruises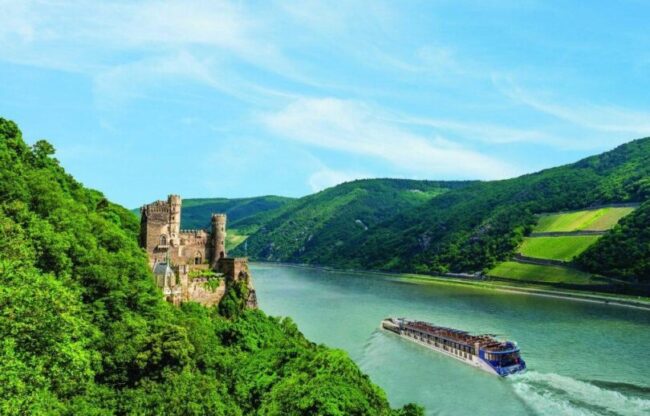 With all the advancements in DNA testing, it's easier than ever for someone to find out about their ancestry. But how do you go about finding out who your family is? When business partners AmaWaterways and Ancestry.com teamed up to offer the world's first DNA-based cruise, they knew that passengers would want to learn more about their heritage.
For families or those interested in genealogy, there is a lot of information out there about the places their ancestors once called home. Sometimes, it is available in a family bible or local newspaper, but there are other unique ways to track down information as well. Ancestry has partnered with AmaWaterways and will offer genealogy cruises, so you can uncover the history of your own ancestors and their communities.
They say that every once in a while, you meet someone who is just like you. The same state of mind, same goals, and same dreams. But it's not just your life that has been replicated, your DNA, and the things you love about it, have been copied as well. One of the most interesting ways to get an idea for where your ancestors came from and where you might have come from is by taking advantage of the many resources available on the internet.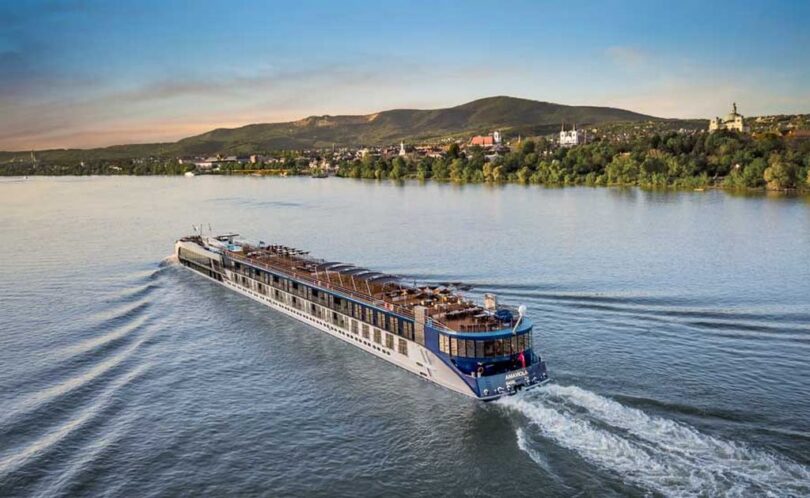 AmaWaterways has partnered with Ancestry to offer guests the opportunity to discover their family history through Ancestry Experience packages that include a private pre-cruise consultation, onboard presentations, genealogy tours and more.
The first cruise in the Ancestry series, Heritage on the River: Your personal ancestral experience – leaving on the 30th. July 2023 on board the AmaStella on the Rhine route with stops in ports in Belgium, the Netherlands, Germany, France and Switzerland.
Customers who sign up for Ancestry Experience packages will be paired with an expert from AncestryProGenealogists, the professional research arm of Ancestry, who will host them for an hour to discuss aspects of their family that are of particular interest to them, according to the announcement.
The genealogist then takes five hours for consultation and research, delving into family history and identifying interesting places the guest may visit or pass by during the river cruise.
During the cruise, a genealogist will make presentations about guests' ancestors, focusing on available archives to gather information that will allow them to delve deeper into their family history.
Guests can also enjoy a private onboard consultation with a genealogist to analyze their family tree, as well as a tour of the ancestors. To make a family tree easily you can use Dnaweekly.
As part of the program, AmaWaterways has announced that it is inviting travel advisors to participate in the Ancestral Heritage river cruise from Basel to Amsterdam aboard the AmaMora, departing on the 12th. August 2023.
The cruise is led by AmaWaterway Vice President of Operations John Burroughs and includes onboard sessions led by AncestryProGenealogists Kyle Betit, senior genealogist and director of travel program operations, and Angie Bush, genealogist and genealogy instructor.
Having grown up along the legendary Elbe River in Germany, I am personally excited about this new partnership that will provide our guests with a unique opportunity to reconnect with their European roots through personalized research and experiences, said Christine Karst, Executive Vice President and Co-Founder of AmaWaterways.
Maintaining or creating the most cherished family ties is more important than ever, and this partnership with the Ancestry leadership team provides the perfect setting to bring our guests' intimate family stories to life.
John Lambert, director of customer experience at Ancestry, adds: Ancestry is first and foremost a family history company, and we are always looking for new ways to help people discover their personal stories and make their discoveries more meaningful through genealogical research and heritage tours.