Piedmont Travel Guide 2023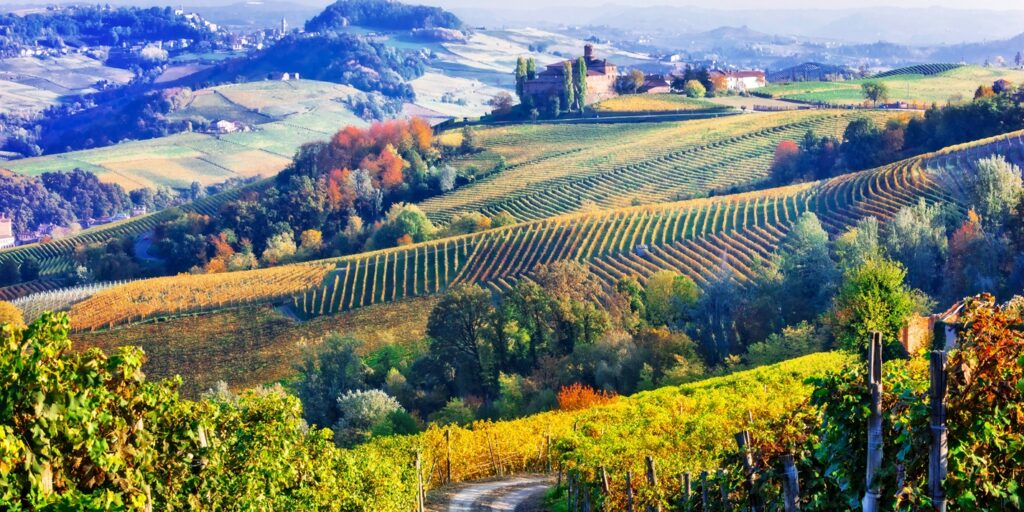 Every year many people choose Italy as a destination for their holiday, one of the complete regions where you can try a lot of experience, not only about food, is Piedmont. Let's have a look at what's to see in this area of Italy.
Piedmont is the second biggest province of Italy and the most exquisite. It has a breathtaking view over the Alps, and it is popularly known for its palaces, wines and local cuisine. Turin is the biggest city of the region, and it has other surrounding towns like Asti and Alba, which is popularly known for its exquisite offerings.
The best you can find in Alba is wine. In the city, you can choose to have a complete experience with food, wine, and mountain views. With agencies like the AlbaWineTours team, you can enjoy a luxurious custom design events, vacations, incentives that are related to wine and food. Alba wine tour is limited to a maximum of just six people. They also provide you with the opportunity to pay a visit to the boutique wineries, and they allow you to taste their local food. Their tours are well customized to fit the wants and choices of their passengers daily.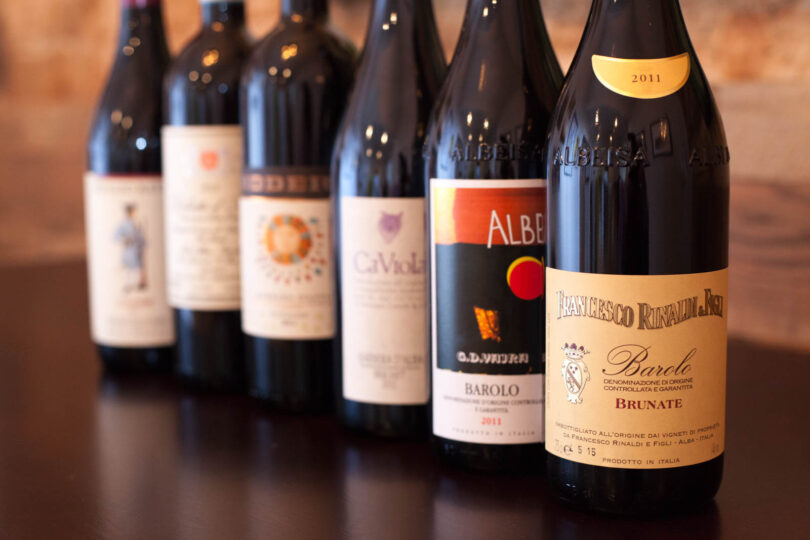 There are things not miss out when visiting Piedmont. They include; Royal Residences, Forti di Vinadio, Isola Bella, Castles of Manta, Guarene, and Mangi, Sacra di San Michele, Bramafam, Gran Parasido, Museo dell'Ombrello, Reggai di Venaria, and Basilica of S. Gaudenzio.
The best time to visit Piedmont is after the warm summer months and in the early fall, when the temperatures are still hovering around 70 degrees.
The fastest and easiest way to get to Turin or the other smaller towns is by taking a 2-hour ride from Milan. You don't need a car if you have plans to stay in Turin, but if you want to pay a visit to the wineries in the southern Langhe region, it's advisable to rent a car and explore the region as much as you like. You can also get a guide or driver because the area is very hilly and rural.
Piedmont and Langhe are widely known for its red wines- Barbaresco, Barolo, Barbera. If you want a tour or you want to taste wine, endeavor to get in touch with the wineries to make reservations. You can make reservations via their website. Make sure they include some local delicacies with the wine too. It's going to be fun, you know.
You will not regret your decisions as regards your meal because Piedmont has no scarcity of nice and delicious food choices. Bra town happens to be the place of the Slow Food Movement. It's an organization that fights against the culture of fast food and the disappearance of local food. The restaurant that's around the area most times tout the mantra, and the meals are supposed to take hours to enjoy the wine, the food, and the company.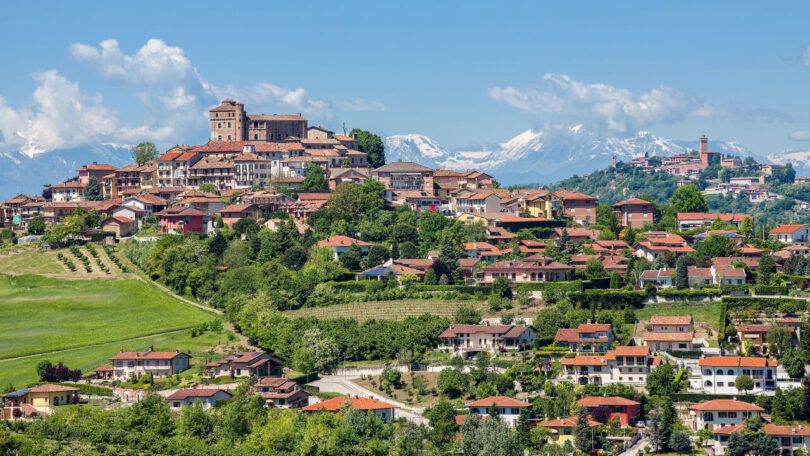 There are amazing events and tours all around the region if you are longing to know and learn about the local food artisans and their farmers. Alba town is widely recognized for its white truffles. The month of November is the season for goodies that come from the annual Alba Truffle Festival and the truffle hunting to celebrate all things that are tubers, especially crowding your face with their amazing delicacy that does not cost a lot. Most of these fungi are grazed in the forest where they are grown. If you get there in season, take a truffle hunting tour to the place where local foragers will lead you out into the woods to look out for them, or you visit the local shops and markets to purchase truffle silvers, salt, oil, and even tasty fungi.
If you love and prefer the chocolate truffle than the mushroom assortment, then you're still in the right place. Piedmont has a very long history of chocolate. Turin holds a chocolate festival called CioccolaTo in November, where you can taste different chocolate. You can also get the traditional coffee drink called bicerin, which is made of whole milk, cream, espresso, and chocolate. You can also stop by one of the cafes in the city and try out their creamy beverage.
Piedmont has mind-blowing and amazing museums. You can always see them at Turin, which has a list of outstanding museums like the Museo Egizio, which has the most outstanding Egyptian collections outside Egypt. They also gave the National Museum of Cinema where cinema and film artifacts are housed all around the world.
However, smaller villages and towns like Barolo have their nice places to visit, like the Castle Falletti, Museo Dei Cavatappi, and Enoteca Regionale.
Castle Falletti is where the wine museum of Barolo is housed. Museo Dei Cavatappi is where you see the history of corkscrews. These museums are quite interactive, and it shows the history of wine. It's worth exploring during the rainy season, especially in the afternoon.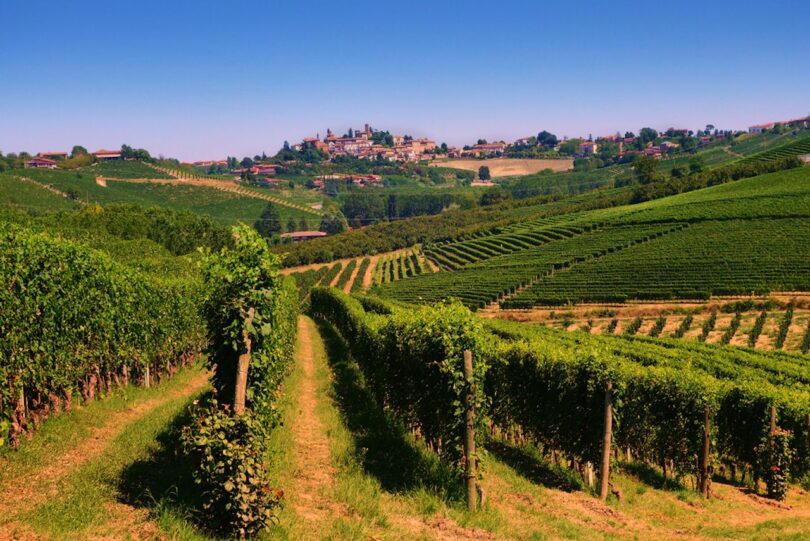 Piedmont also procures records of Italy's architecture. You can take a guided walk around Turin; you would find different building styles and tree-lined streets with an amazing structure that shows the Neo-classical, Rococo, Renaissance, and Baroque influences. Outstanding examples of Baroque influences are the Palazzo Carignano and the Royal Church of San Lorenzo.
One of the amazing places you should not miss out is the town of Barolo and its wine. The first Prime Minister of Italy at that time referred Barolo as the king of wines and the wine of kings. There are the different pick of wine in that region, such as Marchesi di Barolo. You can also go to a tasting room in town too. Also, the local enoteche has incredible options from the wine producers. In this place, you have the benefit of trying different wines from the local wineries at once without you going from one vineyard to another.
Finally, Via Rome is the best shopping place to shop or take a stroll. Turin has 11 miles of arcades, which is interconnected, making it one of the largest areas in Europe. The arcades are work of art that was made of diverse materials used to make the ceilings, streets, and columns. They are also filled with cafes and shops.