Cheap Vacations In Rhodes, Greece – Best Advice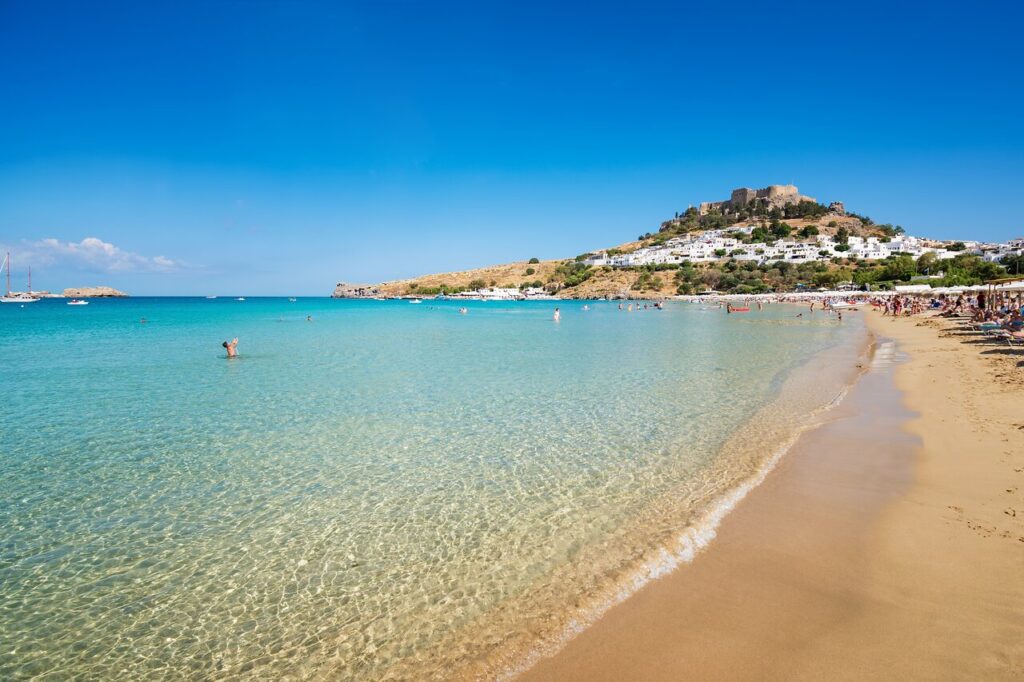 With vivid contrasts and vivid history, there are many things that Rhodes in Greece has to offer to the onlookers. Rhodes enjoys the status of being the multifaceted island in Greece that are a combination of world-class medieval architecture, beaches, nightlife, and excellent wineries. There is something for everyone.
It is in the Northern direction of the country and has springs and beaches for you to enjoy the vibe with comfort and ease. Now, if you are planning to visit Greece, you should try and visit Rhodes. Also, this article has 7 amazing things you can do while visiting Rhodes.
● Water Sports At Prasonisi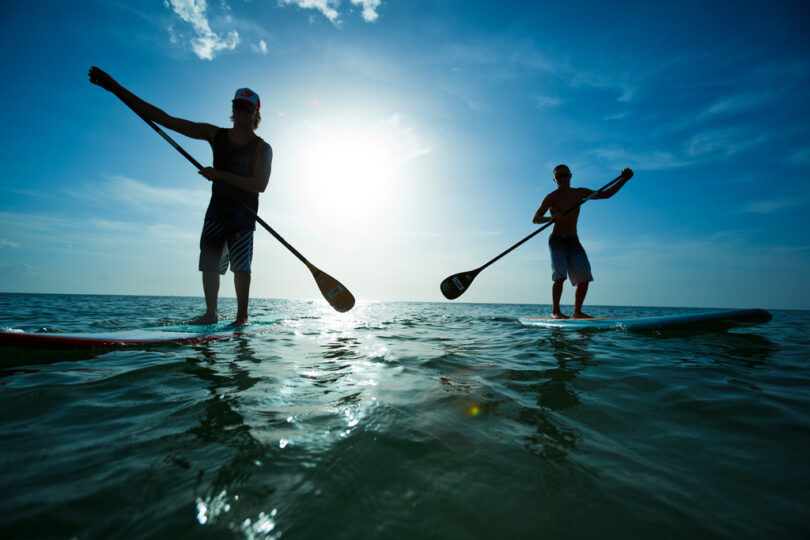 This one is visible when there is a low tide in the ocean. The tiny peninsula looks tiny but helps you with various water sports for exploring. It promises a fun and engaging vibe. Set towards the west, the wind conditions make this place a must-visit. It is an excellent place for you to enjoy surfing and kitesurfing. The experience is one of a kind.
Are you a first-time surfer and want to explore the waters over here?
You will find plenty of guides that will help you guide in the process.
Also, there is much more than the sports activities to explore. The waters are shallow for children; hence, they can set their tiny adventure castles there. You can also opt for renting deckchairs to enjoy the vibe.
● Monolithos Castle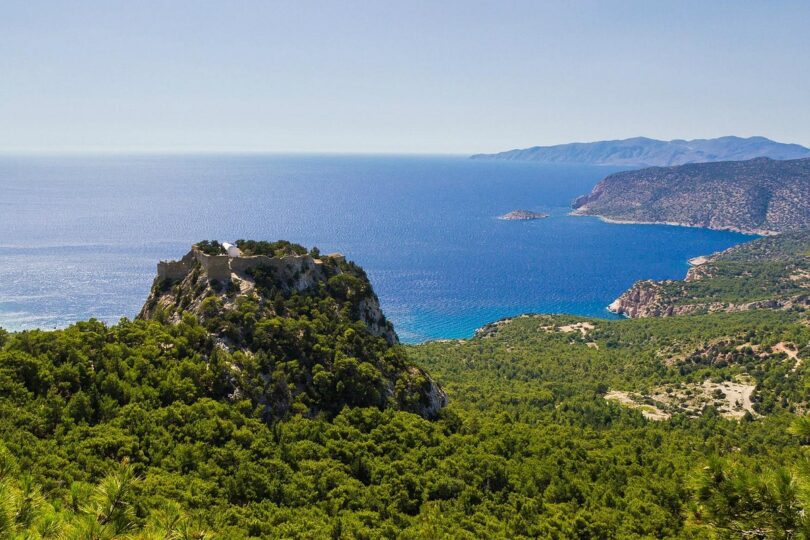 This is a Greek village you will find after traveling 28 km from Prasonisi beach. The castle has a medieval look that is built upon a rock. So, if you ever like exploring those movie locations on the hilltop with beautiful backgrounds and emerging natural colors, this one should be on your bucket list. The view is captivating, and there are many things that you can do around here, apart from being mesmerized by the sea and its view. If you enter the castle, you will find a working chapel. It is a dedication to Saint Pantaleon. The castle's staircase has been cut through a rock which promises another adventure.
● Medieval City Of Rhodes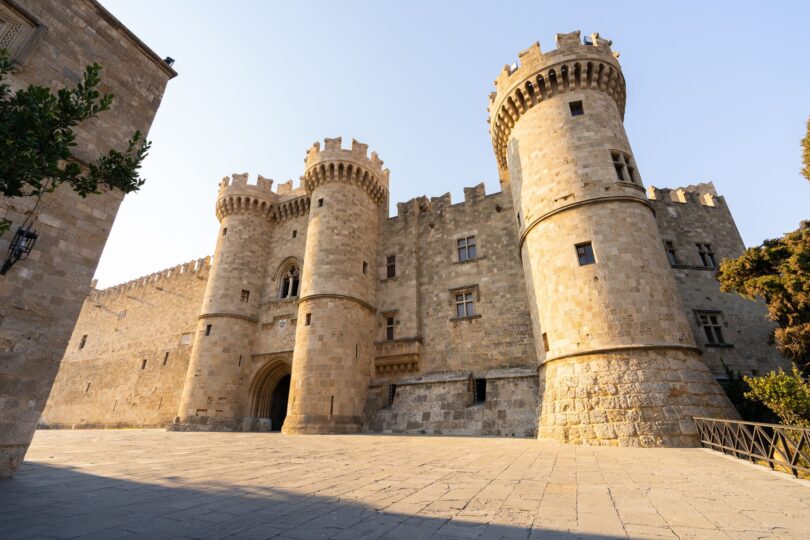 The city goes by a wall that moves along the stretch of a 4km wall. The place is divided into a high town that moves north, followed by a lower town bent towards the southwest. It is located in the city's heart, and the turns speak the story of the knightly past. The streets are cobbled, and the towers will mesmerize you to unlock the secret tales of knighthood that this place speaks volumes of. The architectural features are brilliant and showcase Ottoman influences as well. The palace is influential, and the elegant look is something that will surely spell some magical spills on you. You can explore the place with comfort if you have a car rented for your travel purpose. But, your source should be suitable to rent a car in Rhodes. Hence, be careful and research correctly before making the final bid.
● Lindos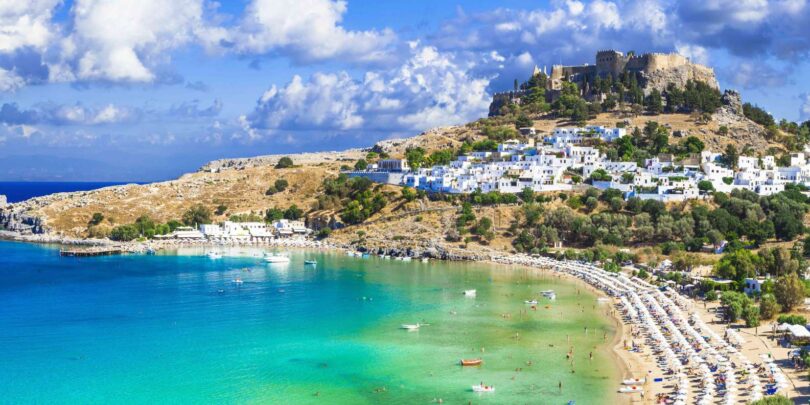 Next up is one of the most popular places to explore in the day while visiting Rhodes, Greece. You can know it as an archaeological site followed by a village where it is common to spot fishing activities. It also enjoys the status of a former municipality and currently serves as an excellent place to set a base for yourself while exploring Rhodes. You have many options, and you can choose as per your comfort. You can book your stay within the deep lanes of the town and can also find options that will take you to the beach view. The holiday resorts are exemplary and a perfect getaway for you with your friends and family.
● Hospital Of The Knights – Rhode's Archaeological Museum
While exploring Rhodes island, you can find a way leading to the archaeological museum. It is also known as the Hospital of the Knights. The atmosphere and its vibe are fantastic. It is a combination of extensive buildings with a commendable build and greenery spreading gardens that help the museum emerge as an excellent feature that makes it a must-visit museum. If you have time, you should also opt for a combined ticket that helps you explore the Grand Master's palace. It is worth visiting, and you won't regret it for a second.
● Thermal Springs
It is a bathing complex with a design that will make you fall for it the moment you see it. The Kallithea Thermal Springs celebrated modernity's onset and have designs from the 20th century. The ancient architecture is all over the place, but this is something different; hence, you should visit this place. There is something about the designers of Itlay, and this place is, beautifully, a brainchild of one of them. He brought his architectural fantasies to life that is divided into the view, sitting area, floors and fountains of this place. There is outdoor seating, as well. The entry fees are not very expensive, and you should note the opening and closing hours before booking your entry to this place.
● The Prettiest Tsambika Beach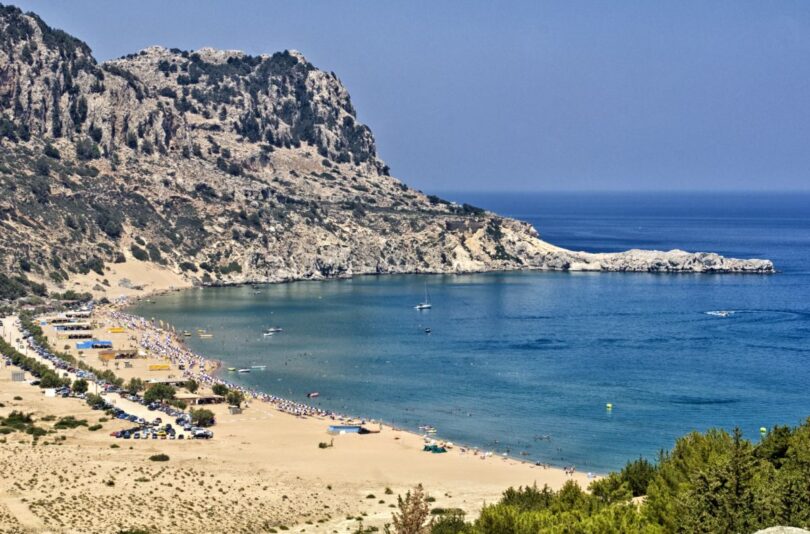 It is hands-down one of the prettiest beaches on the island. The best part about this is that the pictures do justice to the real outlook of the place. It is a pretty shoreline on the island's east coast and has many things you can do while having a fun time during the day. There are towering cliffs that surround this beach. Also, sand dunes will be worth a shot if you look around. You can spot people playing volleyball, and feel free to begin a conversation and start playing the game. There is a beachfront bar to quench your thirst under the sun, too.
Conclusion
Rhodes Island is a beautiful destination, and you should pack the right stuff so that you can make the most of your holiday and be in your comfortable space at the same time. You will love what this place offers you while you plan to explore it on a budget.