5 Unique Locations for Bachelor(ette) Parties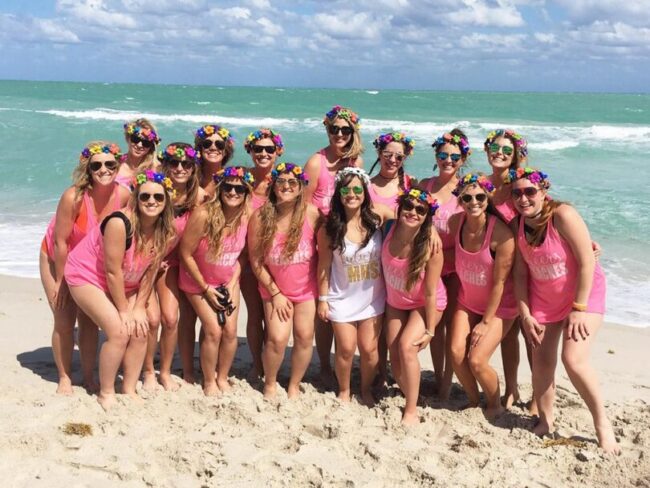 When planning a bachelor or bachelorette party, the maid of honor or best man typically has a responsibility to plan an exciting and memorable weekend getaway for all their friends. They have the pressure of pleasing every person involved, especially the soon-to-be bride or groom. Deciding on one location everyone will enjoy is difficult, especially when there are financial constraints or time limitations. Mainstream party cities like Las Vegas or Miami can be overpriced, overcrowded, and overrated (even if they look really trendy in Instagram photos). We've provided five alternative locations for your party so you don't have to worry about finding a unique destination on your own.
1. Scottsdale, AZ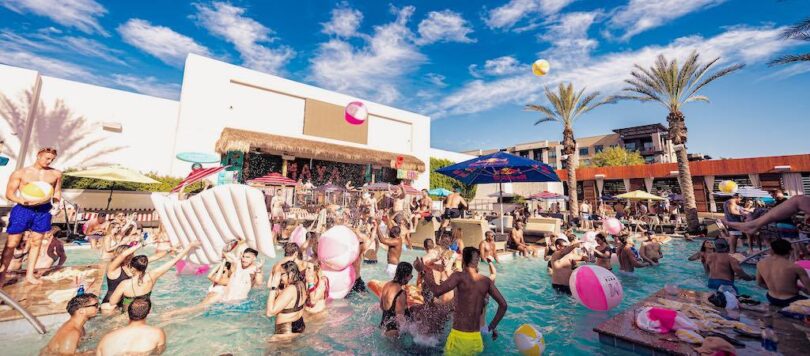 If you're looking for a vibrant desert city with a wide variety of activities, Scottsdale is the perfect location for your party. The city is only a fifteen-minute drive from the Phoenix airport, which provides affordable and easy trips to and from the coastal cities. Finding a place to stay in this centralized area is convenient with services like Airbnb, especially with the city's friendliness towards vacation rentals. If you happen to be in the market to buy an Airbnb property look up The Kay-Grant Group, they specialize in finding the best investment properties. You'll be able to make reasonably priced accommodations that will house your entire group. You can check out the city views when you take a hike up Camelback Mountain or through Papago Park. In addition to all the available outdoor activities, Scottsdale has a vibrant nightlife with impressive food, beverages, and entertainment. If you're looking for time to relax, check out the many spas and resorts that are available in the area. You can enjoy time laying out in the sun or drinking in the water at a Vegas-style pool party before getting ready for a night out. With the variety of bars and clubs, you'll be able to find a venue (or two) that will fit the style of your group. No matter what type of groom- or bride-to-be you're celebrating, they'll definitely love having their party in this exciting city.
2. Jackson Hole, WY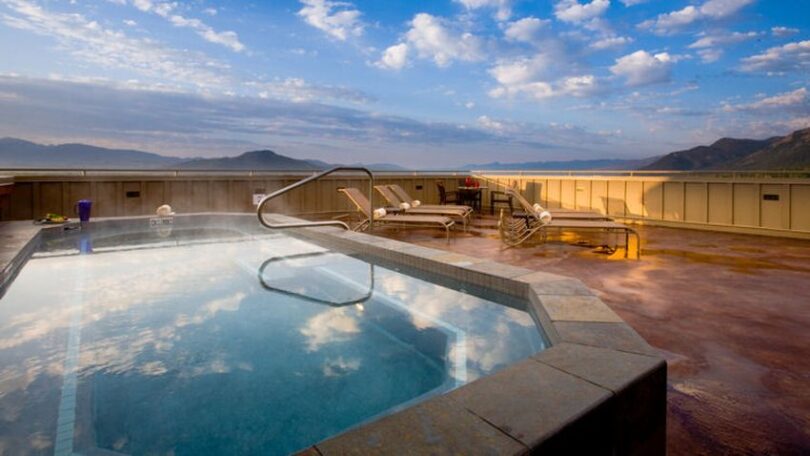 Most people don't think of Wyoming as a vacation state, but Jackson Hole is one of the most scenic mountain towns in the Midwest. This location is home to three ski areas: Jackson Hole Mountain Resort, Snow King Mountain Resort, and Grand Targhee Resort. These exciting lodges are perfect for a getaway, no matter what time of the year. You can enjoy your time skiing or snowboarding in the winter or exploring the outdoors in the warmer months. Though the area may seem quaint, Jackson Hole has its own large, commercial airport. It's close to both Yellowstone and Grand Teton National Parks, making it a great home base for those seeking adventure with their closest group of gals or guys. Once all the exploring is done, don't forget to take a group photo underneath the classic arches made of shed antlers in the Town Square. In the evening, the party can hit the town by visiting any of the local breweries or bars. Jackson Hole is sure to be a unique and exhilarating location for your bachelor or bachelorette party.
3. Austin, TX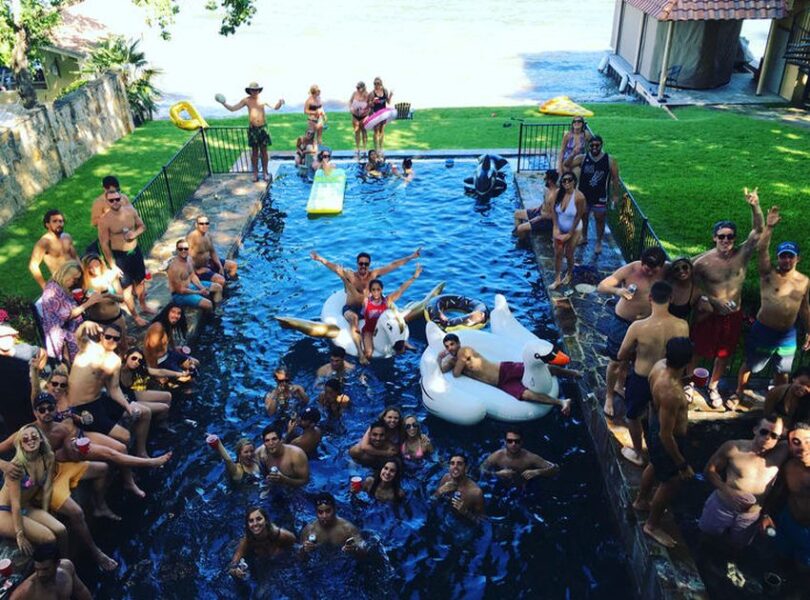 If you're worried about keeping your group entertained, book your flights to Austin as soon as you can. Known as the "Live Music Capital of the World," the city will provide countless activities for you and your crew. This area has incredible food, nightlife, and outdoor activities for all types of personalities. You can dance your boots off when you visit the Broken Spoke, one of the most famous dance halls in Texas. An evening on Sixth Street (also known as Dirty Sixth Street) is a great nightspot to try out a variety of dive bars, clubs, and live music venues. During the day, your group will enjoy chowing on traditional barbeque or fried cuisine from the many food trucks around town. If you're worried about melting in the summer heat, you can cool off at the Lady Bird Lake or Barton Springs Pool. With plenty of hotels and transportation, making accommodations in Austin is simple year-round.
4. Charleston, SC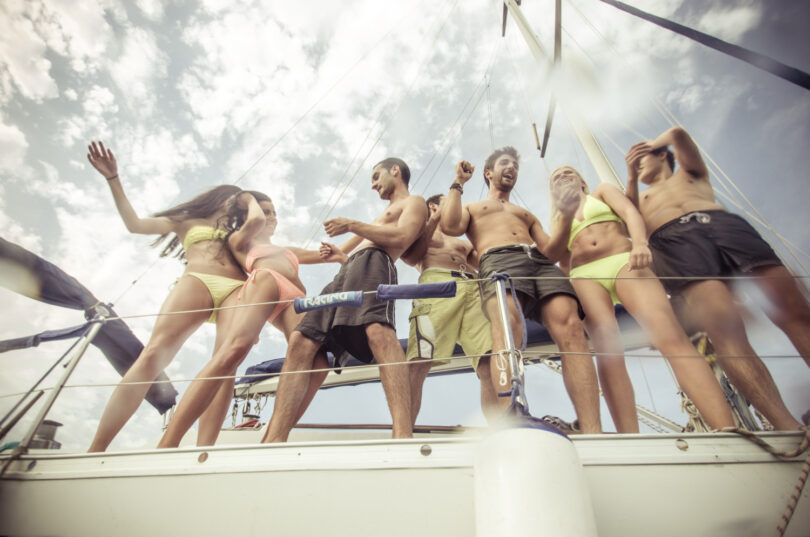 This historic and stylish location is an excellent place to class up your party. With a variety of small boutiques and antique stores, you'll love the shopping in Charleston. The picturesque city also has golf courses if you're looking to get in a tee-time before dinner. In the heart of Charleston is the Historic District which has a wide selection of accommodations. Many of them offer quaint, special services like a butler or tea service. You can also enjoy activities such as yoga on the beach, candle making, or a tour of a tea plantation. Come nightfall, you'll be able to grab drinks on King Street or Market Street with your group. Several venues have rooftop bars where you can watch the sun set. You can bounce from music venues to dance clubs around town since everything is completely walkable. The weather is beautiful for most of the year, so your group will be thrilled with their classy experience in Charleston.
5. Captiva Island, FL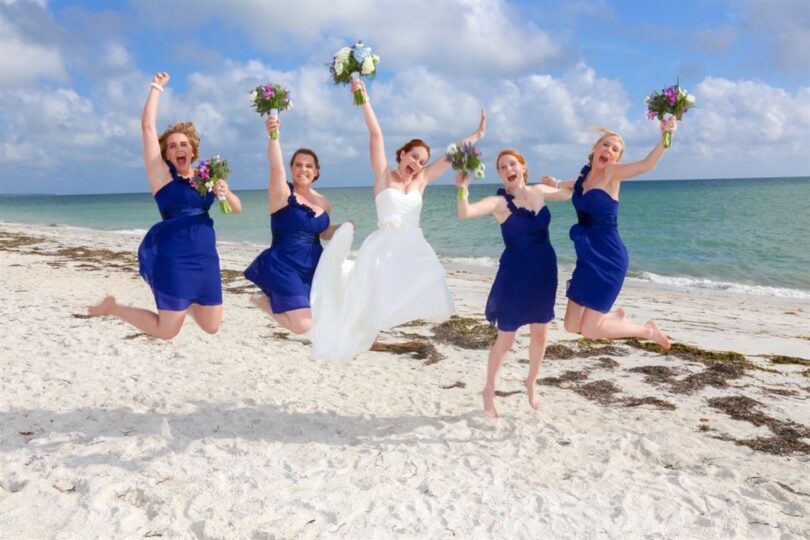 If you want a Florida beach vacation without the craziness of Miami, you'll certainly enjoy a more low-key bachelor or bachelorette party on Captiva Island. This beautiful area is located off the coast of southwest Florida. Though it's about an hour from the Fort Meyers Airport, many shuttle services and taxis are available for your convenience. Your crew will love the shimmering blue waters that enfold you as you enter the area. If you're not wanting to get sandy at the beach, many of the hotels and resorts have pools where you can lay out and enjoy the gorgeous weather. You can visit the Darling National Wildlife Refuge or National Shell Museum if you need a unique activity to do during the day. You can also look through the local shops and try out the cycle trails that Sanibel and Captiva have to offer. If your squad wants a bit of pampering during your trip, you can find plenty of spas, salons, and wellness centers. Those who enjoy cultural entertainment will love visiting the theaters and experiencing the different festivals the islands have to offer. Plenty of venues have outdoor patios where you can enjoy live music and dancing. Captiva Island will be an exceptional, relaxing experience for your party.